The birth of RQW
Early days and the first York Hall show 'Rebirth'.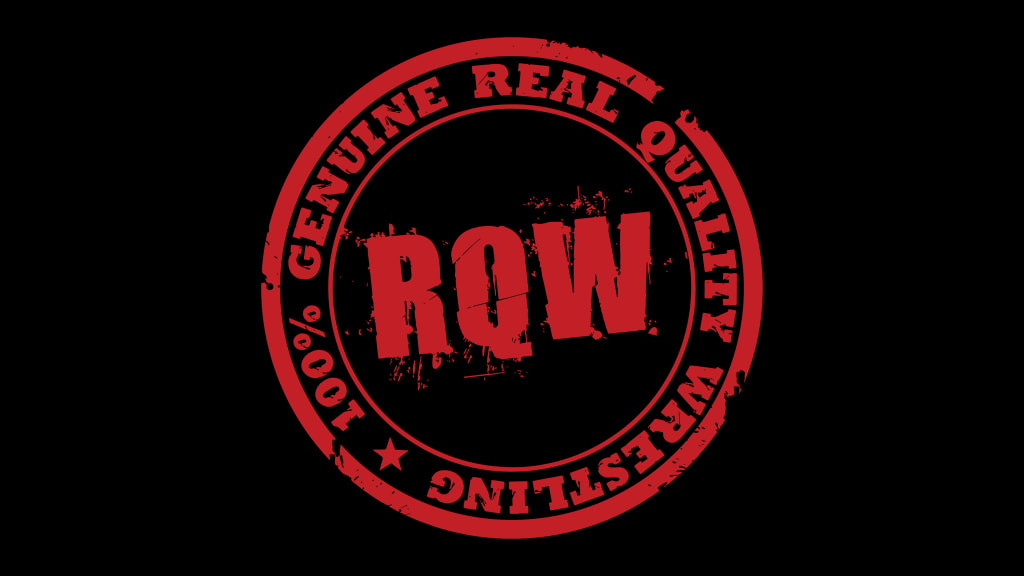 My contract with Discovery Channel to reversion their TV programmes for the UK market was going strong and increasing in content. The increased income allowed me to focus on Real Quality Wrestling and do my best to start it as an organisation that could help British Wrestling. Here's the story as told in my biography "Do or do not".
One day Alex Shane and Doug Williams came to visit me with a proposal about an organization that they wanted to set up and felt that I could be of help. I listened to the proposal and decided to think it over but my contact with Alex started me thinking and I did my research on him and that started a working relationship that was to work out very well over the next few years. When Alex heard that I was booking York Hall he came to meet with me and we worked out exactly what was going to happen, and with his experience of booking shows I had no reason to doubt that what he said was genuine, and being honest, I liked the way his passion for the industry shone through. Jamie and Sarah (JP Monroe and "The Jezebel" Eden Black) joined the booking team and we started planning the first RQW show at York Hall called "Rebirth" and scheduled for November 11th 2006. In order to improve the ring I ordered cable from Monster Rings in the US but the basic structure had too many pieces, which made the frame weak and difficult to get tight ropes. I hired a set construction company to build the RQW entrance of steel girders, brick walls and two large rear projection screens, and also commissioned them to build a ramp walkway down to the ring covered with red carpet. The stage set looked really good when it was ready to go, and I had decided early on that this show was going to be an open stage for the industry, and I'd approached all of the promoters to ask them if they could pay their workers and I would allow them to promote their organization and even give them access to the footage, but not one jumped on board so I ended up paying everything, which was fine, but I was doing this to help the industry, NOT to be a promoter. On Camera I had Phil Austin and Melanie Evans who I'd met through Mark and they were already incredibly experienced at ringside operation and did a great job.
I'd also rented in a 19 ft crane that gave me some great shots but I just wish I'd positioned it better, however that was a learning curve for next time. The commentary team were Dean Ayass, who would always be my first choice, and Dann Read, and the two of them gelled so well together that I kept them as often as I could. The show went well, Alex delivered what he promised and we ended up with some great footage that initially was meant to be ready as a DVD for the next show in December, but I had better uses for it as I had just agreed a deal with Sky channel 'TWC Fight' to deliver an RQW TV show once every week. We would only get paid for the premiere showing which was where they were sneaky as that was 11pm on a Wednesday night but the repeats would be weekends at midday and so on. I wasn't too worried about that, as I just wanted the show to have a home. I had employed a very talented young lady who shall remain nameless, who did the entrance graphics and DVD menus and worked on the editing of the TV shows. She did a great job but was very unreliable, nearly always arriving late and always needing advances on pay, which she was getting weekly and as Alex said, was probably one of the only full time employed people in British wrestling. However for the time being with the TV schedule and show schedule I needed her on staff but at the first opportunity I had decided she had to be replaced as I couldn't trust her.
December 6th 2006 was the broadcast of the first program and it received mixed reviews, which was normal for the wrestling industry, but we were up and running and every Monday morning had to deliver a broadcast tape to the studio in Central London so come hell or high water that had to happen. I had chosen to host the show myself as I had auditioned several people and just wasn't happy with the result, so I spoke to Ricky and asked him if he had anybody in mind, to which he replied "You mate, you did a great job on the 'Night of Champions' DVD and you look believable and authoritive", so I decided to go for it and I was happy with the result. We filmed all of the links against a greenscreen background and courtesy of a virtual Video wall studio we managed to make it look darned impressive. This was still only Standard Definition, albeit Widescreen, and I was still happy with how it looked.
fighting
Len Davies was born in Wales and grew up in the 60's heavily influenced by the music and TV of the time. He is a DJ, Actor, Musician and Producer in the entertainment field. with 52 years in the industry he now lives & works in Los Angeles.