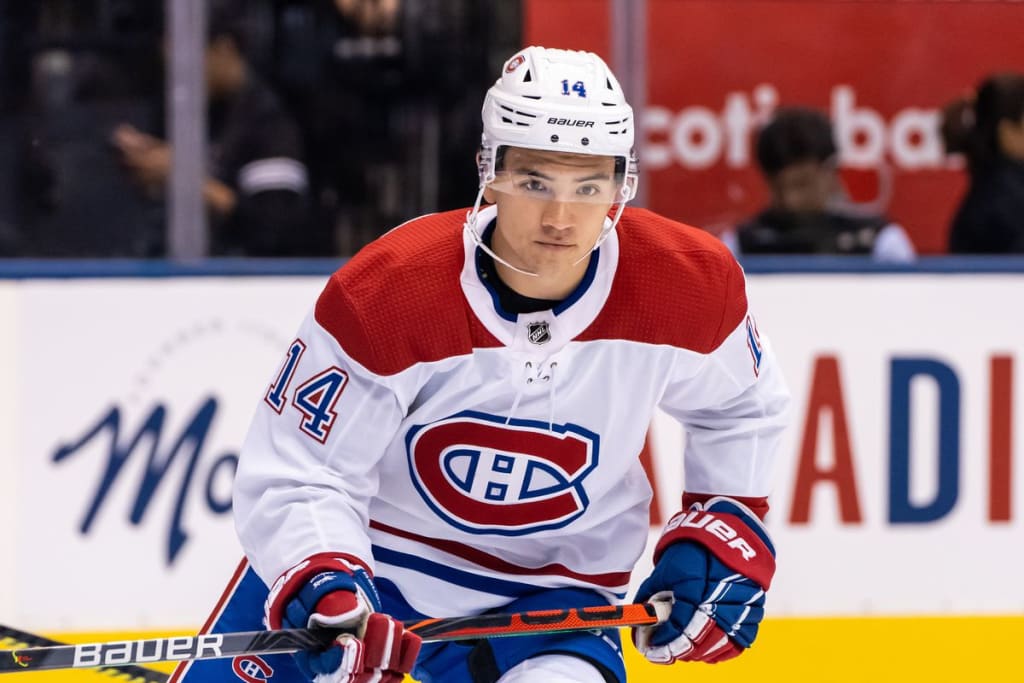 Current Captain of the Montreal Canadiens, Nick Suzuki, acquired by Bergevin in 2018
It was May 2nd, 2012, when Marc Bergevin was introduced as the 17th General Manager in Canadiens history, a month after the firing of Pierre Gauthier. The Canadiens were fresh off what seemed to be the worst season in decades, finishing 28th out of 30 teams. It was a rather surprising result, considering the recent success of 4 straight playoff appearances, including that miracle run to the Conference finals in 2010.
Over the course of the next decade, Bergevin would mold the century-old hockey club in his likeness. I'm sure in between his many weight room sessions, Bergevin would always be busy working the trade market. Like all GMs, he had some great trades, and some we'd prefer to forget. Here is a list of his 5 best and 5 worst trades as GM of the Montreal Canadiens.
The BEST
#5 - "The Trade"
This trade hurt ALOT at first. And it was definitely a "Where were you moment" (But seriously, I could swear I felt the earth shake when this trade was announced). One of the most popular Habs players this century, who after pledging to raise $10 million for the Montreal Children's Hospital, is suddenly traded to Nashville for Shea Weber. Oh man, this was shocking at the time. But let's not forget that we had acquired the Man Mountain himself - Shea Weber, a future captain who was one of the hardest hitters and had one of the fastest slap shots in the NHL.
Don't get me wrong, P.K. Subban was the fan favorite and he himself was a an NHL Star. The comparisons are endless: Both players were right-shot defencement, both players were Olympic Gold medalists and both players had massive contracts.
Right away P.K. helped bring the Nashville Predators to the Stanley Cup Final, only to lose to the Penguins, who would win their second Stanley Cup in a row. A few years later, in 2021, Shea Weber finally helped lead the Montreal Canadiens to the Stanley Cup Final, only to lose to the defending champions, Tampa Bay lighting.
Now that both players have essentially retired, we can conclude that this was truly a win-win trade.
#4 - A Carousel of Inconsistency
Trading Alex Galchenyuk for Max Domi, and trading Max Domi for Josh Anderson.
This one is tough. I think the original mistake was clearly drafting Alex Galchenyuk over Filip Forsberg, Morgan Reilly or Tomas Hertl. Galchenyuk had clearly not been playing up to his potential, by only scoring 19 goals (51 points) in his final season in Montreal. This despite the fact he was drafted to be the first line center.
He was traded for Max Domi in 2018, who proceeded to have a career year, scoring 72 points. However, a sharp decline the following year, and a demotion to the 4th line during the Covid Bubble playoffs would see his value decline. He would then be traded for Josh Anderson.
Overall, the end result of a 3rd overall pick being traded for Josh Anderson is tough pill to swallow. Don't get me wrong, Anderson provides great value as an NHL player. He's big and fast and can score some very important goals (remember that Game 4 OT Winner?). And he is still providing much more value than Galchenyuk, who is currently playing in the American Hockey League.
#3 - The Perfect Trade Deadline Sale
Acquiring Philip Danault and 2nd round pick (Alex Romanov) for Dale Weise and Tomas Fleischmann.
This is exactly the type of trade you hope to make at the trade deadline when you are a Seller. Tomas Fleishmann, who was signed during training camp 6 months earlier, and, Dale Weise on an expiring contract, were traded for the prospect Phil Danault and a 2nd round pick, later used to draft Alex Romanov.
Danault became the Habs first line center and played an integral part in shutting down the oppositions' first line in those 2021 playoffs before leaving in free agency that Summer. Romanov, for his part, played well enough over 2 seasons in Montreal to be traded for a mid first rounder in the 2022 draft (later flipped for Kirby Dach).
All in all, two bottom of the lineup players on expiring contracts being traded for key pieces of the Habs roster is a massive win for the organization, which is still seeing returns on this trade nearly 7 years later.
#2 - An Underrated Trade
Acquiring Jeff Petry for a 2nd and 4th round pick in 2015.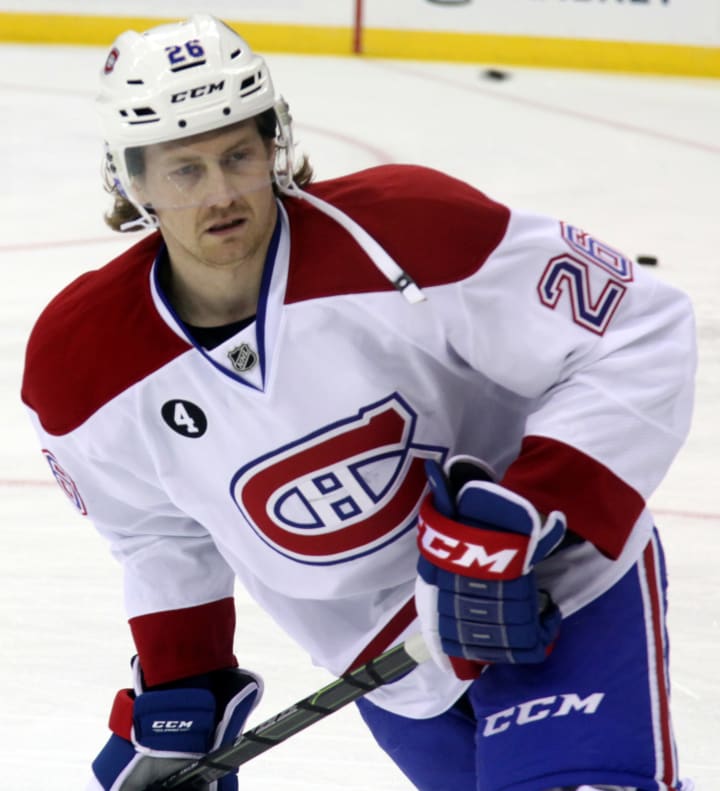 Jeff Petry was a bit of a late bloomer in the NHL, breaking into the league with the Oilers during his age-24 season in 2011-12. After a few mediocre seasons offensively, he was traded to Montreal for a 2nd and 4th round pick in 2015, before signing a team friendly 6-year contract extension. While playing in Montreal, Petry took his game to whole new level, scoring nearly 0.5 points per game, while holding down the right side of the 2nd D pairing, behind Shea Weber. At his peak, he was one of the best offensive defencemen in the league and took on a huge role whenever Weber missed time due to injury.
#1 - Trading for Our Future Captain
Acquiring future captain Nick Suzuki, Tomas Tatar and a 2nd round pick for captain Max Pacioretty.
Max Pacioretty was an incredible goal scorer. Although he never quite reached the 40 goal plateau, he did have five 30-goal seasons (39, 37, 35, 33 and 30) with Montreal. Between 2013 and 2017, Pacioretty was one of the top goal scorers in the league – and had a very team friendly 4.5 million cap hit. He was named as the 29th captain in Habs history before the start of the 2015-16 season.
However, after a tumultuous 2017-18 season, Pacioretty was traded to the Vegas Golden Knights for prospect Nick Suzuki, winger Tomas Tatar and a 2nd round draft pick. We all know how this trade has turned out. Suzuki became the 31st captain in team history and Tatar provided 3 solid seasons of production on the Habs top line.
The returns on Nick Suzuki, especially with his chemistry with Cole Caufield, will be reaped for years to come.
The WORST
#5 - Trading for a 2-Time Champion
In 2016, the Habs gave up two second round picks for Andrew Shaw, the two-time Stanley Cup Champion, with the hopes of adding a proven winner to the team. However, injuries prevented Shaw from achieving his full potential in his first 2 seasons with the Habs. Thankfully, he bounced back in 2018-19 season and was subsequently traded back to the Blackhawks during the offseason for essentially a 2nd and 3rd round pick. But, the worst part of this trade, was that one of the 2nd rounders originally sent to Chicago became Alex DeBrincat – a two-time 40 goal scorer.
#4 - Trading Away a Solid 3rd Line Centreman
Trading Lars Eller for two 2nd round picks.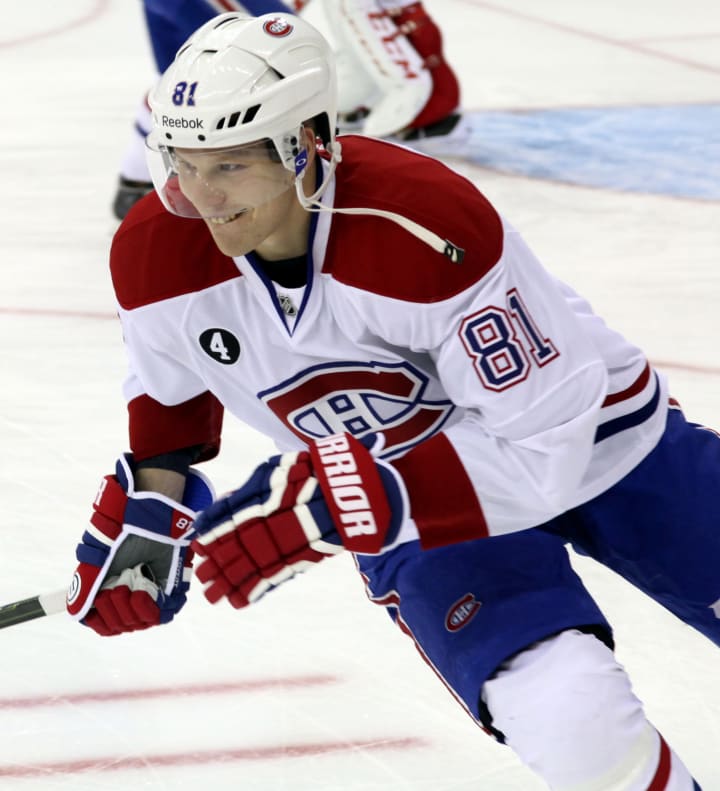 Lars Eller is a prototypical NHL 3rd line Center. Although with Montreal, he could never really peak at 0.5 points-per-game, he was still a young, solid 3rd line Center. Trading him away for two late 2nd round picks has turned out as planned. Both draft picks have been a bust – Neither player has played a single game in the NHL. Eller, on the other hand, helped the Washington Capitals win their first ever Stanley Cup, by scoring 7 goals to go along with 11 assists in 24 playoff games that season while centering their 3rd line.
#3 - A Desperate Trade
Acquiring Christian Dvorak for 1st and 2nd round picks.
His last official trade before being fired. Yes, he was forced to do something. After letting 2 of his top 3 centers (Danault & Kotkaniemi) leave in free agency, the Canadiens needed a contingency plan for another centerman. But, did he really think the Habs would be successful this season? Yes, they were fresh off of a Stanley Cup final appearance. But, with career ending injuries to Weber and Price, the departures of Danault, Kotkaniemi, and the under-the-radar Tomas Tatar, did Bergevin really expect to be competitive this season? Would he have been better off letting the youngsters get more ice time? Giving up a late first rounder, while in a rebuilding mode, is never the best idea.
In 2 seasons so far, Dvorak has yet to impress. He has averaged about 0.5 ppg but has already twice missed an extended period of time injuries.
#2 - Trading for the Hometown Hero?
Trading Mikhail Sergachev for Jonathan Drouin.
Drouin's first couple of seasons playing for his hometown team were decent, considering he was still in his early seasons. However, he has never quite lived up to the lofty expectations put on him, especially being a 3rd overall draft pick. Multiple injuries have seemingly derailed the once promising career. He will likely be looking for a new home next season.
Considering the Habs traded away Mikhail Sergachev, who has gone on to collect 2 Stanley Cups, and developing into a solid Top 4 defenceman, this has become a tough pill to swallow.
#1 - There is Only One Good Answer
Trading Away P.K. Subban.
This will always hurt.
Overall, Bergevin was shrewd at trading with his wins far outweighing his losses. However, it was his Drafting errors and bad contracts in Free Agency which kept the Canadiens from their 25th Stanley Cup.
Reader insights
Be the first to share your insights about this piece.
Add your insights