The Amazing Journey of Alabama Quarterback Jalen Hurts
The Rise and Fall, and Rise Again, of Hurts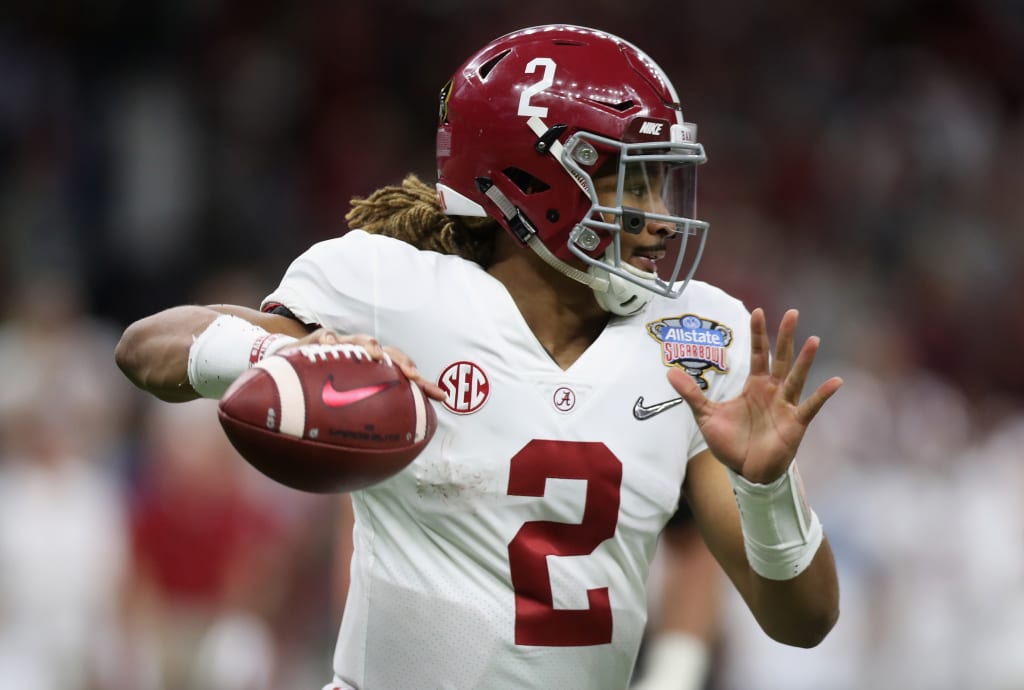 Jalen Hurts has been one of the most talked about backup quarterbacks in college football this season. With a resume like his, it makes perfect sense. He is a former champion on arguably the best team in college football and he ends up being beat out in training camp by the young upstart QB that replaced him in the championship game last year. Luckily for Alabama, the young man from Houston Texas was far from finished in writing his legacy for the Crimson Tide.
Freshman Year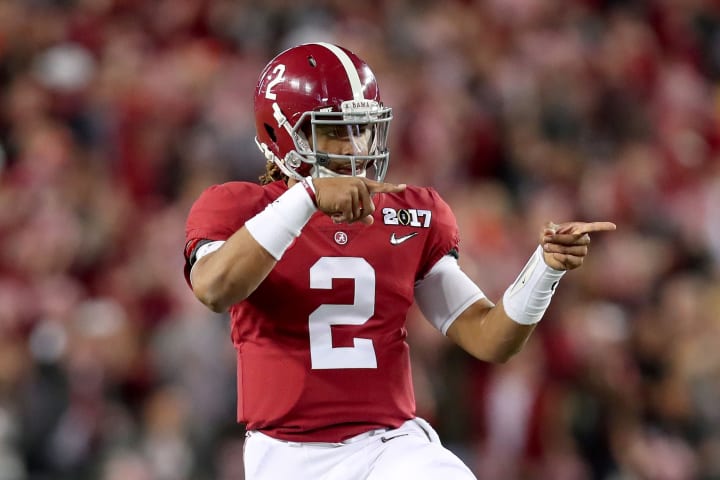 Jalen Hurts started his career, as a true freshman year, in the quarterback battle for the Crimson Tide. He didn't start the first game of the season, but he impressed Coach Saban enough to get the nod in Week 2. He ended up leading the Tide to a perfect 12-0 regular season and a victory over Florida in the SEC championship game. After beating Washington in the College Football Playoff semifinal, they played a championship rematch against Clemson from last season. Hurts did everything he could, but the Tide fell to Clemson for the title. In the end, Jalen Hurts set amazing records for an Alabama quarterback, with records in both passing and in rushing, while only losing one game.
Sophomore Year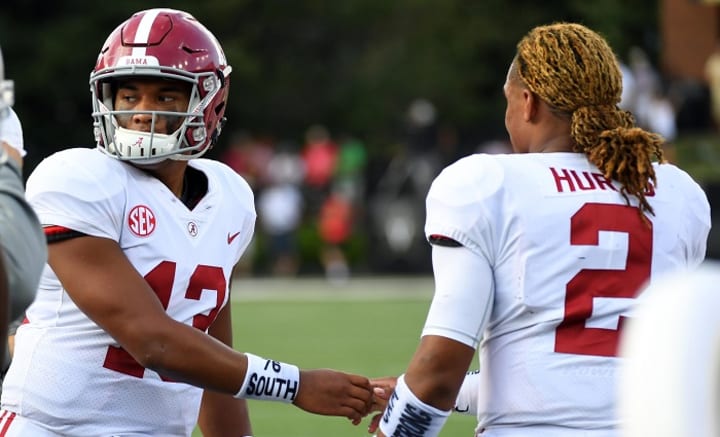 Sophomore year started out with Jalen having strong control over the starting quarterback job. There was some early preseason hype for the newest quarterback recruit Tua Tagovailoa, but Hurts put any doubt to bed with his performance. He led the Crimson Tide to another great season, finishing out the year going 13-1. He led them all the way to the National Championship game for the second straight year and he was hoping to bring home the trophy for all the fans this time. Unfortunately for Jalen, this was when his world began to flip upside down. He played a miserable half of football against the Georgia Bulldogs. At halftime, Bama trailed and Coach Saban decided to change the style of game, starting Tua. Jalen watched from the sideline as Tua led the Tide all the way back to beat Georgia in overtime. It had to have been a bittersweet moment for Jalen. On one hand, he was finally a National Champion, but on the other, his team needed him on the bench to do it. He soon began to look toward next season and the opportunity in front of him to take back the starting job that belonged to him.
Junior Year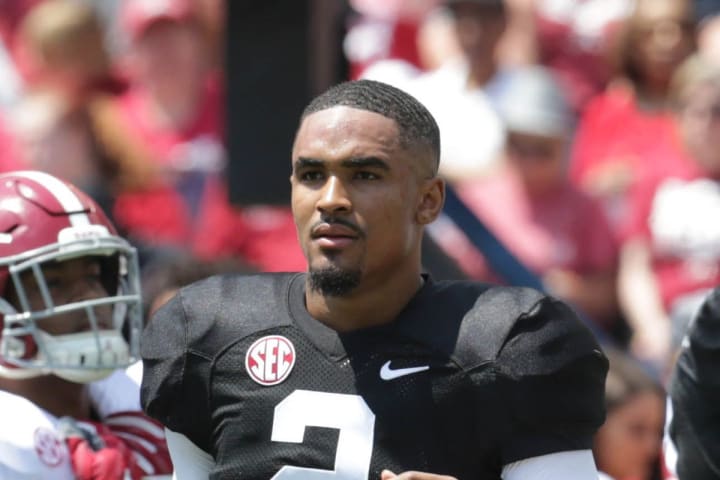 Junior year started out in turmoil for Hurts. He was involved in one of the most publicized quarterback battles in recent memory that he eventually lost out to the phenom Tua. This was a big blow to Hurts, and it seemed like he may take his talents to another school. He ended up staying at Alabama, even finding a little playing time at the beginning of the season. Hurts soon decided to have surgery on his foot to fix a lingering problem, but he would finally be healed enough to be ready for his destiny to come full circle.
2018 SEC Championship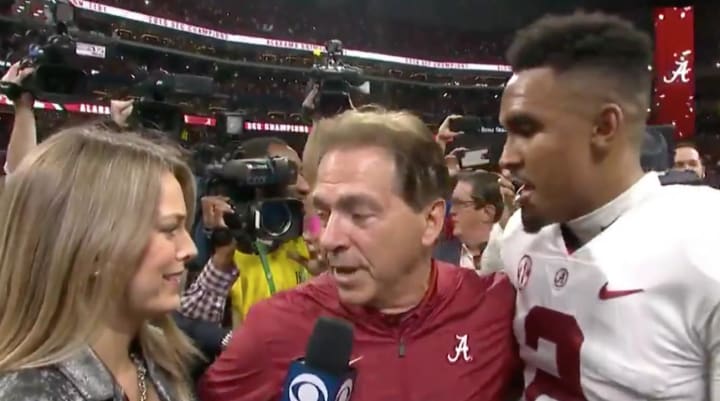 As the Crimson Tide entered the 2018 SEC Championship game, their playoff hopes would be fulfilled with a win. They were playing arch rival, #4 Georgia, and they needed a win to guarantee a spot in the final four. Tua struggled and he ended up getting injured during the game. This gave Hurts a chance to save his team from defeat. Leading his team back to tie the game, it all depended on Jalen's legs. He would run in the game-winning touchdown with about a minute left to clinch the ballgame.
It was such a magical night, and especially one Jalen had never expected. After all the ups and downs, Coach Saban told Jalen how much he meant to him and the Alabama program. Jalen was able to finally get his redemption and become one of the greatest stories in college football history. What the future holds for Jalen, we will just have to wait and see.
football
Sports and movie lover. My favorite sports teams are Miami Dolphins, Cincinnati Reds, Miami Heat, and anything Ohio State Buckeyes. Also love all movies but I am a huge comic book movie fan. Both Marvel and DC.