The 2019 Phenom: Zion Williamson
Zion Williamson is the most highly touted NBA draft pick since LeBron James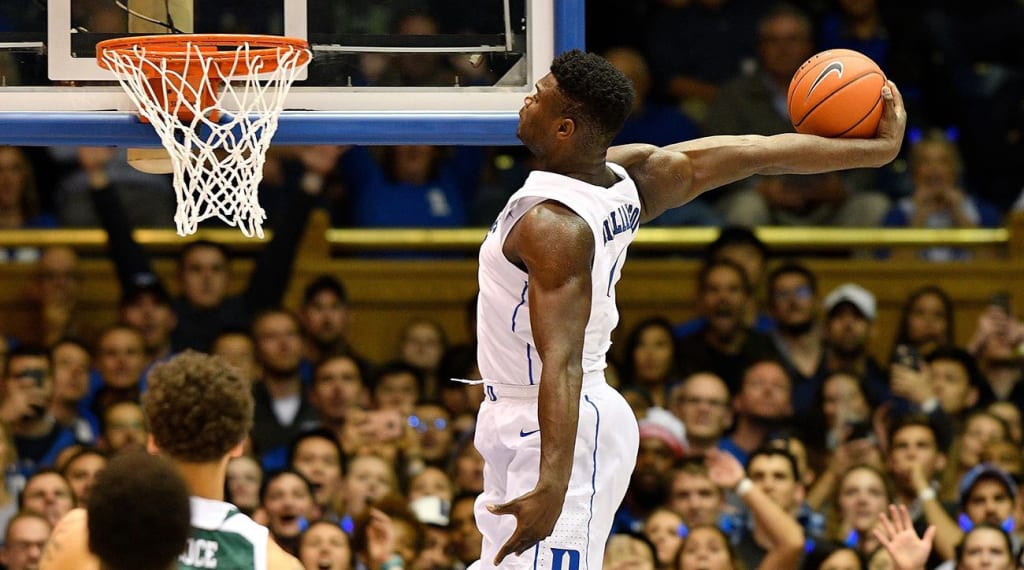 Zion Williamson going up for a dunk versus Michigan State
T​he 2019 NBA draft happened hours ago. The top player that everyone was paying attention to the 6'7, 285-pound freshman and all-American forward from Duke University: Zion Williamson. Williamson was the first round and first pick, who was selected by The New Orleans Pelicans. We have seen phenoms in basketball in frequency over the last 20 years, and the number of phenoms get even smaller if you go back 30 to 50 years. Zion Williamson is in a class by himself, solely based on his statuesque 6'7 and 285-pound frame, along with his freakish strength and damn near superhuman leaping ability as part of his athletic pedigree. For those basketball fans who have been paying attention to the league since the 2003 draft, the way Zion Williamson's ability is being described is similar to, if not the same as, the 2003 first round, first draft pick LeBron James, who was selected by the Cleveland Cavaliers. LeBron is now regarded as the best basketball player on the planet, and now, young Zion has even been called by some as the second coming of LeBron James. I can agree with that, on the physical prowess alone. Both Zion and LeBron both play high about the rim, and are great rebounds and shot blockers (LeBron in his prime and middle years of his career). Young Zion Williamson has parts of his game that need work, but there's no doubt that he can play at a high level.
T​here has been a select group of players that have been regarded as phenoms in the last 60 years of the NBA. The first phenom was Wilt Chamberlain, then Lew Alcindor (who would later change his name to Kareem Abdul Jabbar after his conversion to Islam), and the next phenom would not come around until a 6'7 powerful and quick wing player from Akron, Ohio—who would be dubbed as "The Chosen One" on the cover of Sports Illustrated, and his name would be LeBron James. In the 2003 draft, the Cleveland Cavaliers would have the first choice in the draft that season. LeBron was an all-American, won three state championships, won the high school national championship his senior at St. Vincent-St. Mary's High School, and was hands down the best player in the country at the high school level. Like Zion, LeBron had critics and then began to silence them with his play, and now LeBron is the best player in the world, and also has three NBA titles to his credit, with two from the Miami Heat and one with the Cleveland Cavaliers with a couple of (MVP)seasons.
Everybody who is anybody that has a platform in the world of basketball is critical of young Zion Williams. People have questions about his game, but he has not given us any negative sign that would give us reason to question his ability or his skill level. Zion signed with one of the most dominating college basketball programs in the country: Duke University. He showed how good he was in his first college game against the University of Kentucky, where he would garner a double-double and be awarded Player of the Game along with his teammate, RJ Barrett. Even after that performance, Zion still had critics questioning his ability, as if to say that he was overrated. There has been a multitude of sports media personalities and basketball analysts to knit pick and over-analyze his every game and every moment, to realize that he could play ball against anybody that he was matched up against, and it did not matter what team he was playing. As of right now, Zion has produced at every level, and he is 18 years of age. Zion has the potential to be a star in the NBA, but time will tell. Right now, he is hands down the best player in the country at the high school level, and he was the College Player of the Year as well, as a freshman at Duke. He earned every accolade that he had garnered, and this why he is the 2019 phenom, and he will be the most recently known phenom until the next phenom shows up on the scene.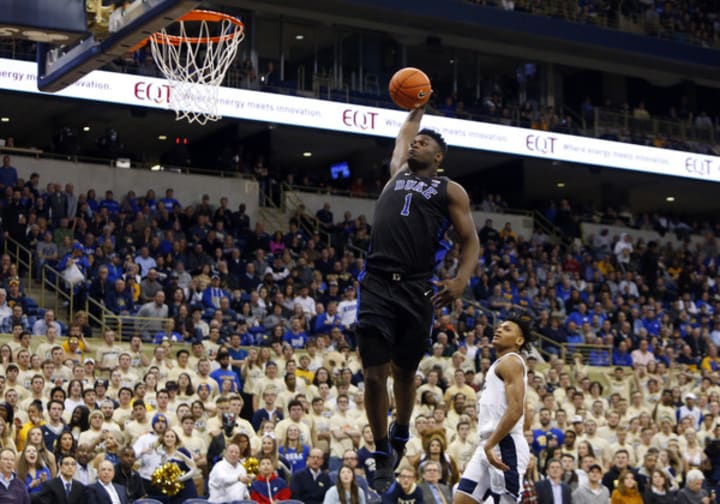 basketball
About the author
6'5 Saxophonic Poetic Minister. Writer, producer, poet, and independent artist. College Athletics Wage Advocate, ADOS, advocate for reparations, advocate for HBCUs, Advocate for Arts in the Schools, and Advocate for Black Church Musicians
Reader insights
Be the first to share your insights about this piece.
Add your insights