The 10 Best Hockey Helmets to Prevent Concussions
Hockey helmets are an essential piece of equipment for players who want to stay safe while playing hard.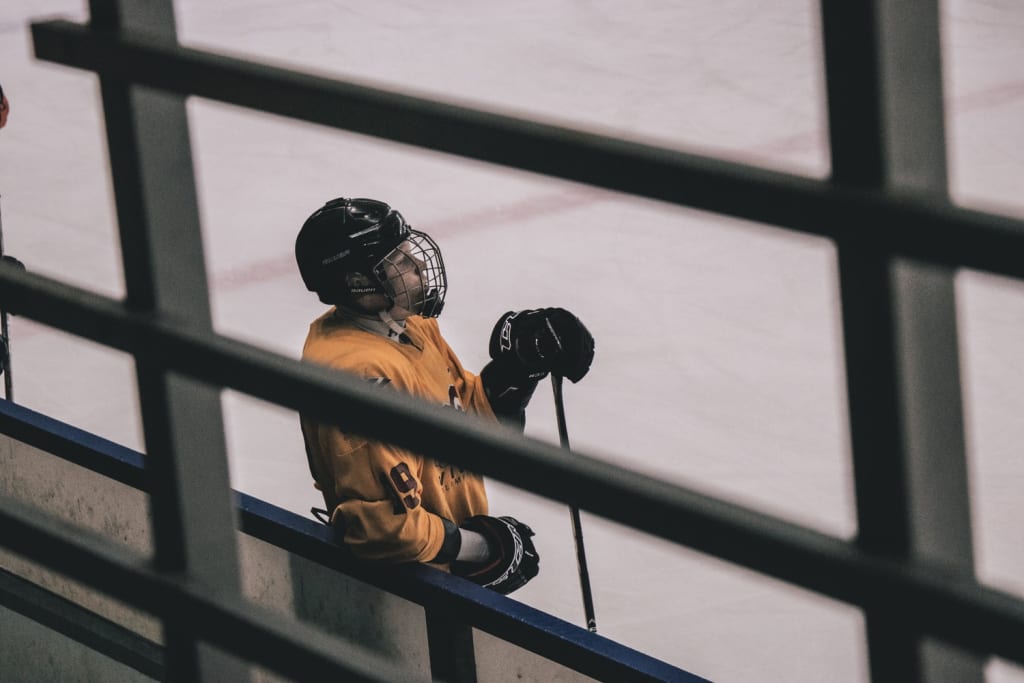 There are approximately 80 concussions per year in the NHL. Hockey players run a relatively high risk of concussions and serious brain injury, which is why it's important to try on an array of hockey helmets before picking out the right one. You need a helmet with a fit that feels like it was custom-designed for you. Layers of foam, liquid bladders, and shock absorbent materials are vital, too. Whether you play in the street or on the ice, whether you're a youth hockey player or a well-seasoned senior, there is no reason you would have a problem finding a helmet to keep you safe.
CCM hockey helmets are some of the most popular helmets on the market. It's a fantastic brand for protective gear in part because it offers a variety of sizes, whether you're shopping for a senior hockey player—that is, older teens and adults—or for peewee players. The Fl60 is ideal for anyone who craves instant adjustment, even while you're out on the ice. Even better, there are bladders filled with cushioning liquid positioned between your head and the inner liner, where they provide even more protection. You can take a spill on the ice or a puck to the head, for that matter, without injury.
Bauer is another reputable name in the world of hockey gear. The Bauer IMS 5.0 is a player favorite because of its versatility. In addition to the standard helmet highlighted here, you can get the IMS with a face guard, as well. Either way, adult players enjoy ear protection from the integrated covers. The presence of dual-density foam and a dual-ridge crown guard against head injury no matter how hard you play. You can customize the fit with a few easy adjustments; you don't need tools. This helmet even has ventilation ports, ramping up its breathability and making sure your head is cool as you streak down the rink with one of the best hockey stick brands in 2018, handling the puck and skating up, one on one, against the opposing goalie.
It doesn't get better—or safer—than the Warrior Covert. The PX2H6 model has a cage for additional protection. You often see goalies wearing helmets with cages covering their faces and neck, but any player can benefit from the extra safeguard. Those pucks come flying fast, as do the elbows and knees from your competitors. Every hockey player has suffered an injury on the ice, but the proper hockey helmets help you to avoid any severe traumas. Chin straps allow for comfortable adjustments, and although the helmet's shell is lightweight and comfortable to wear, alternating layers of foam and plastic keep your head safe from impact.
Here's another caged helmet that's great for the best hockey goalies of all time, along with any other hockey player. You need protection regardless of your position. The Warrior Krown offers full coverage, along with a 4-play system for customized adjustment. This means that you can change the fit of the shell, which comes in four parts, and the liner, resulting in a fit that feels right all the way around your head. The liner is EPP foam, which provides the best impact protection that money can buy.
Bauer has an excellent line of youth hockey helmets for young players. Junior players generally benefit from caged helmets no matter what their position. As they learn the ins and outs of hockey, they require a little extra protection. Bauer's PRODIGY model has a crown with a dual-density foam, along with a two piece shell that you can easily adjust. Also, it can size upward for growing players.
Assembled with multi-density foam and simple adjustments located on the side, you can make this older version of the Fl60 more comfortable, without ever leaving the ice. Although it guards against high impacts beautifully, it doesn't have a bulky fit. It will feel light and breathable on your head.
Most people think about ice hockey when they browse hockey helmets, but street hockey is a popular, often intense sport that needs the cushion of a high quality helmet, too. Mylec has a sleek helmet designed for street hockey that will have your friends running away as you charge down the road. It is lightweight, but extraordinarily durable, and thanks to half an inch of foam padding, you can survive falling or tripping with your health and your pride intact.
With its one piece shell and Omnishock Protection System, the Warrior Alpha One is a beast of a helmet. It incorporates high tech protection, such as a viconic diffusion plate, which effectively distributes any impact, and Impax foam, designed to safeguard your skull against a variety of hits. EPP foam provides another layer of safety. The helmet's BOA AdaptFit 360 creates a tailor-made fit, further decreasing the risk of injury. You're more apt to suffer from a concussion if your head is just knocking around in a helmet that is too large anyway, and there's no way you're going to go toe to toe against one of the best NHL defensemen of all time if you spent the majority of your high school career on the bench with an injury.
Bauer is a brand that knows exactly what youth players need out of their hockey helmets. Its lightweight feel won't weight down thin necks, but a liner made of EPP foam turns the helmet into a shock absorber. There's a goggle strap for players who need it, but it's easily removable for the players who don't. With an affordable price point, it's a top pick as a first time helmet.
Lauded as one of the most protective hockey helmets available, the CCM Resistance helmet tackles the problem of linear and rotational acceleration. A high intensity impact can essentially send the brain into motion, making it spin in a way that's similar to whiplash. To guard against this potential threat, CCM installed bladders of liquid, along with Impact Pods that contain polypropylene foam and shock absorbers composed of durable plastic.
hockey