Best Hockey Stick Brands in 2018
From pro favorites to training rink stand-bys, here are the best hockey stick brands in 2018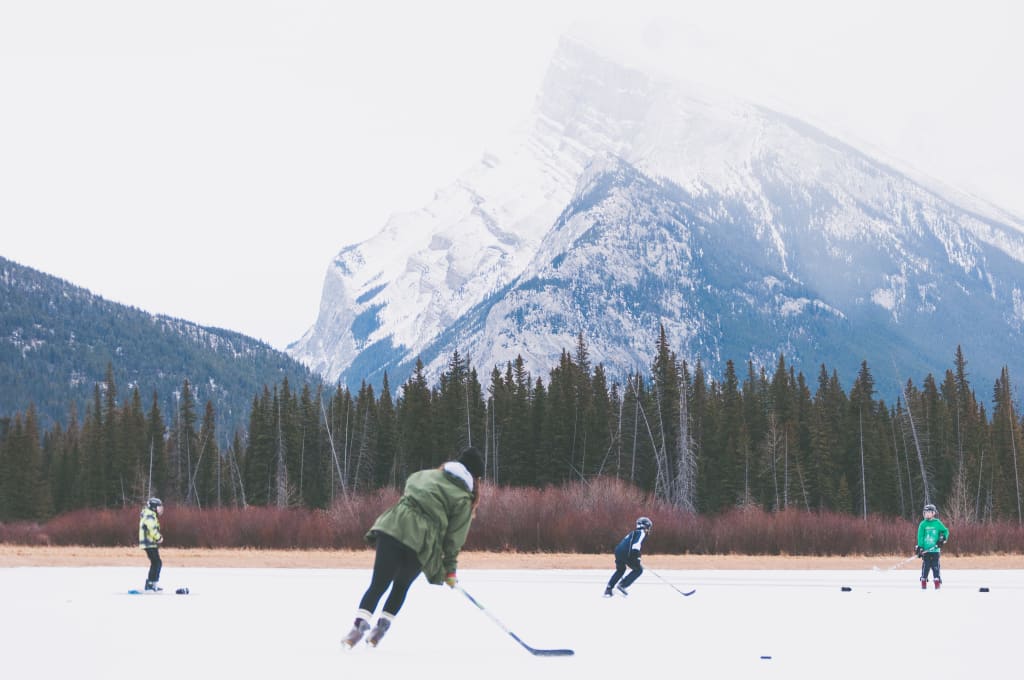 There is no such thing as the perfect hockey stick for everyone. However, as with any equipment-dependent sport, hockey involves some important choices when it comes to the things that support your game. Depending on the player's position, style, and individual skills and preferences, different equipment will be needed. The best hockey stick brands out there understand a few basic needs, and know how to design different sticks for power, weight, control, and a myriad of other factors that go into that decision. So whether you strive to be the best NHL defensemen of all time or are just trying on your first set of skates, here are the top brands in the field of hockey stick production today.
The Bauer Vapor line is the single most commonly used hockey stick among NHL players. Bauer hockey equipment in general—especially sticks—are the leading stick brand for pro players, beating out CCM by a hair. Their Vapor line is currently their most successful among the pros, used by over one hundred professional players, including Patrick Kane of the Blackhawks. The Vapor 1X is a particularly innovative composite hockey stick, designed to be maximally lightweight and balanced, with a focus on quick release and easy handling, with a low kick profile. It's also equipped with the best vibration dampening technology to make it easy to handle, and durable for long-term use.
As one of the best hockey stick brands out there, and certainly one of the most popular, Bauer has top of the line hockey equipment for everyone's preferences and needs. While the Vapor line is particularly popular, the Bauer Supreme is an equally innovative and effective stick. In contrast to the low kick of the Vapor line, the Supreme's mid kick design focuses somewhat less on control, and more on power. The Supreme line offers a few options, from true one-piece designs in the upper price rangers, to somewhat more affordable, traditional designs. However, even the lower end of this line uses the best materials for hockey sticks, to provide lightweight, durable equipment for all kinds of players.
While I would probably believe an argument claiming that the Sher-Wood Rekker is popular just for its sleek design, its performance and durability speaks for itself. Its most significant focus is in lightweight design, making it currently the lightest hockey stick on the market. However, it doesn't sacrifice any durability for this lightweight design, using embedded Graphene to make the stick maximally sturdy and minimally heavy. Another major claim to fame for Sher-Wood, one of the best hockey stick brands out there, is the method of construction: the Sher-Wood Rekker takes a lot longer to construct than its competition, but the hands-on, non-mechanized care it's given pays off in the detailed result.
STX is still an up-and-coming name in hockey stick brands, at least in terms of general fame and popularity at the pro level. But it's already proving itself a formidable competitor with the Surgeon series, a hockey stick that is slowly cornering the market on sensitivity and feel. A new grip design effectively allows the player to feel their grip more precisely through an increased number of contact points. This sensitivity in feel is matched in turn in the stick's quick responsiveness and natural balance. This high balance point makes the stick easier to handle, with a lighter feel, while ensuring an increased durability as well.
A single construction, enhanced flex zone, and low kick point make the CCM RibCor Trigger a powerhouse of a stick, able to store energy in both the upper and lower parts of the stick, maximizing power, without sacrificing control. A re-engineered taper also allows this design to effectively transfer this stored energy, while the Ascent Blade 3 allows for a much lighter stick than previously possible, and a maximally sensitive one for high responsiveness and feel. CCM's innovative designs, which include other sticks such as the RBZ 380, make it by far one of the most competitive hockey stick brands out there.
Warrior has a reputation as one of the most durable hockey stick brands out there. Their focus on longevity and durability make the reasonably-priced Warrior lines a solid investment in terms of long-term financial considerations, and so is a popular stick for players on a budget. On the cheaper end, Alpha QX is designed for maximum control and sensitivity, as well as comfort, much of which is achieved through their use of the best Pro Grip technology, which gives the stick a tacky yet sensitive hold for maximum feel and control over the stick's movement and power.
A more expensive Warrior offering is the Covert QR. This stick takes all of the durability and longevity of Warrior's other offerings—namely, the Alpha line—and adds a low kick point, edge taper, and edge quick release. This stick is by far one of the most sensitive and controllable options out there, perfect for fine-tuned playing and wrist shots. Above all else, it's a scorer's stick, designed to get around the best hockey goalies of all time. This stick can handle the puck with great precision and respond maximally to the player's touch on a fine-grained level. This is the stick of choice for many top players, such as Erik Karlsson, Ryan Getzlaf, and many others, and may yet cause some great comebacks in NHL history.
TRUE has been slowly making its name in the realm of hockey equipment, offering increasingly high-powered, fine-tuned, and professional quality sticks each year. The A.60 is one of the first to make their name a common one among hockey players, but it has done so with a serious impact. This model's low kick point makes it a highly responsive, powerful, and most of all, quick option. Lauded as perhaps the most effective stick for fast power, this is a favorite of offensive players everywhere. It finds a perfect balance of weight and durability, touch and power, and speed and response.
For many hockey positions, it makes sense for players to choose sticks that offer very fine-grained specialization, based on the role that player plays on the team, their own individual skills and strengths, and of course, their preferences. For some, a highly sensitive stick is more important than a highly powerful one. But for many players, balance is key, as they need to be able to perform many different functions within the team. The CCM Super Tacks is designed with this in mind, making it the top choice for many players who prefer a versatile stick, in order to play a more versatile game in turn.
We've covered the top professional sticks out there, those that NHL players and rising stars are investing their money in. But for the rising player and the amateur, or for certain settings of play, it may also behoove you to have a cheap, budget option. Mylec offers high quality amateur sticks for just such players. Perhaps not as ergonomically designed as their multi-hundred dollar competitors, Mylec is still devoted to offering affordable, but well-made hockey equipment to players of all kinds.
About the Creator
Lover of Books, Saxophone, Blogs, and Dogs. Not necessarily in that order. Book blogger at heartofinkandpaper.com.
Reader insights
Be the first to share your insights about this piece.
Add your insights