Best Hockey Goalies of All Time
Goalkeeping is one of the most important and respected positions in the hockey rink. These are the best hockey goalies of all time.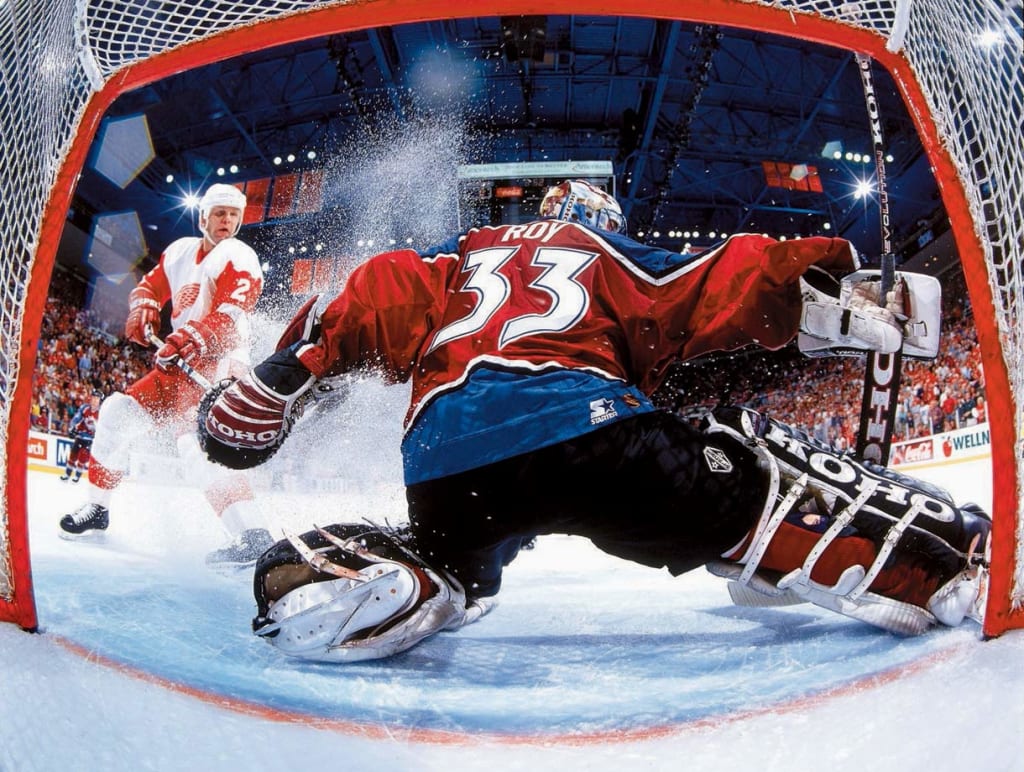 Did you know that goalies used to come face to face with hockey pucks without any face masks or helmets? In fact, protective headgear was not mandatory in the NHL until the 70s, resulting in several of the best hockey goalies of all time never having to wear any protection.
Goaltending is by far the most significant and interesting position in hockey. Without a great goalie, there is no telling how many times the opposing team would shoot and score. This position is known to be filled by the most interesting and talented players in the National Hockey League.
Players such as Dominik Hasek and Martin Brodeur have paved the path for iconic goalies for any NHL team. If it weren't for them, perhaps their teams would have never made it to the Stanley Cup Finals. Of course, there are six players who make up an entire team on the ice, from the best NHL defensemen to the unforgettable centermen, but it is one goaltender that can either make or break a game.
Patrick Roy
Beginning his long reigning career with the Montreal Canadiens and finishing with Colorado Avalanche, Patrick Roy has made an honorable career for himself in his 19 years of play. He has won awards such as the Conne Smythe Trophy, NHL All-Rookie Team, Vezina Trophy, and many more. This was the man who popularized the butterfly technique and opened the door for goalies in Quebec.
Not only is Patrick Roy a champion on the ice, but he is known to have a cool demeanor that people gravitate towards. His professionalism and skills garnered him a record three Conne Smythe trophies and holds the record for most playoff wins in a career.
Jacques Plante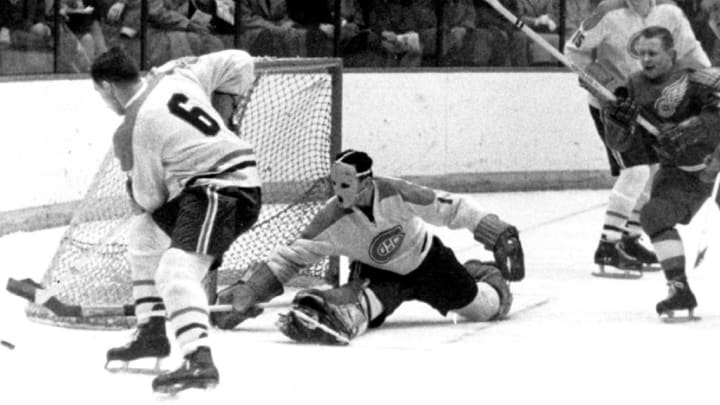 In his entire career, Jacques Plante has played many NHL seasons with several teams—Montreal Canadiens, New York Rangers, St. Louis Blues, Toronto Maple Leafs, and Boston Bruins. During his time on the rink, he collected the Hart Memorial Trophy, Vezina Trophy, and First Team All Star. Plante is most popularly known for his time with the Montreal Canadiens where he popularized the use of the goalie mask, which is now mandatory in today's National Hockey League.
Plante had a stand-up style that dominated the rink and is considered to be a pioneer in hockey in regard to how many goals he saved throughout his career. He was inducted into the Hall of Fame in 1978.
Dominik Hasek
Dominik Hasek is arguably the greatest goaltender in NHL history. It is often said that if Hasek would have started his career earlier than he had, people would recognize him as an NHL legend. However, that is not the case because Hasek did not become a goalie until the age of 27. He had an incredible 389 wins, six Vezina Trophies and two Hart Trophies.
In 1999, Hasek single handedly carried the Buffalo Sabres on his back all the way to game six of the finals. He would go on to win two Stanley Cups in his career. His style was unique in its own. He was known to throw his arms in the air hoping the puck would hit anywhere on his body, which was proven to be a successful technique for him.
Martin Brodeur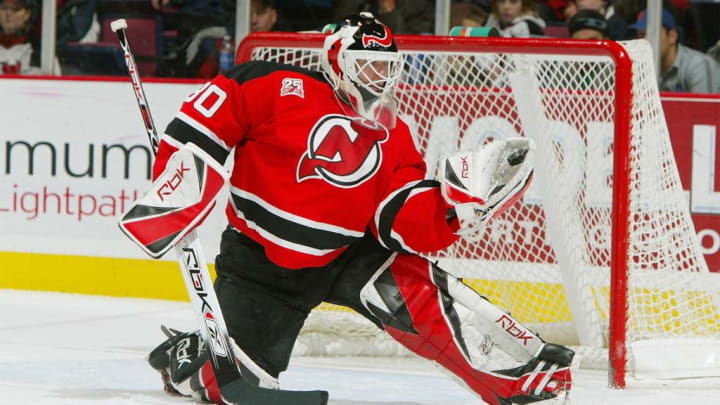 As an integral player on the New Jersey Devils, Martin Brodeur made NHL history and was one of the best hockey goalies. Many NHL fans argue that Brodeur's success came from playing on one of the best teams to ever win the Stanley Cup, but he wouldn't have been so successful if it weren't for his immense skill level and attitude.
Brodeur played a stand-up style where he constantly challenged shooters. He had more mobility than most goalies and had a strong positioning to where it was difficult for any shooter to get past him. Considering his long time in the NHL, and his extensive list of NHL records, Brodeur collected just under 700 wins (691 to be exact) by the time he finished in his career in 2015.
Roberto Luongo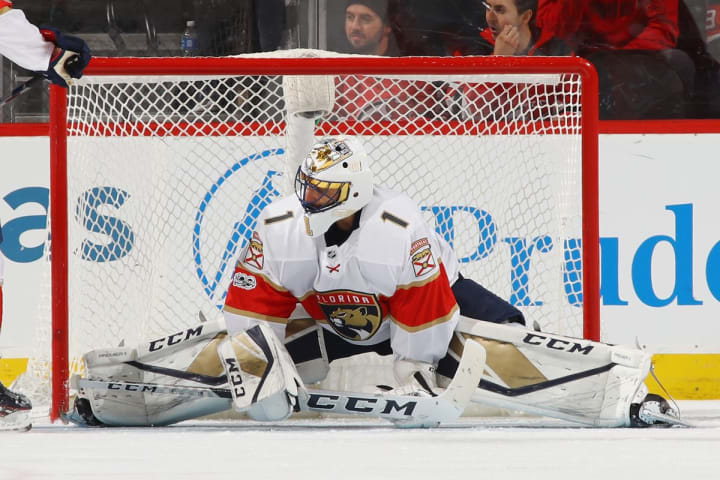 Currently, Roberto Luongo is making headlines as the goaltender for the Florida Panthers. He is known for employing the butterfly style of goaltending and is a two-time NHL Second All-Star and winner of the William Jennings Trophy.
In 2006, he became the winning-est Panthers goaltender of all-time. Last season alone, Luongo went 18-11-2 with a 2.47 goals-against-average and is only improving. There is no doubt that Luongo will go down in history as one of the best goalies of all time.
Glenn Hall
Throughout his career, Glenn Hall dominated on teams such as the Detroit Red Wings, Chicago Blackhawks and St. Louis Blues. Because of his long-lasting success in the NHL, he was nicknamed "Mr. Goalie." In his 18 NHL seasons, he has 84 career shutouts which is the fourth of all time. Additionally, he mastered the butterfly style of goaltending and played 502 consecutive games, spanning eight seasons, all without a face mask or helmet now required by goalies. These accomplishments, among many others, won him a spot in the National Hockey League Hall of Fame.
Ironically, Hall was known for throwing up before every single game that he played in. He constantly mentioned that this made him play better. With a track record like his, you would never second guess him as one of the best hockey goalies.
Henrik Lundqvist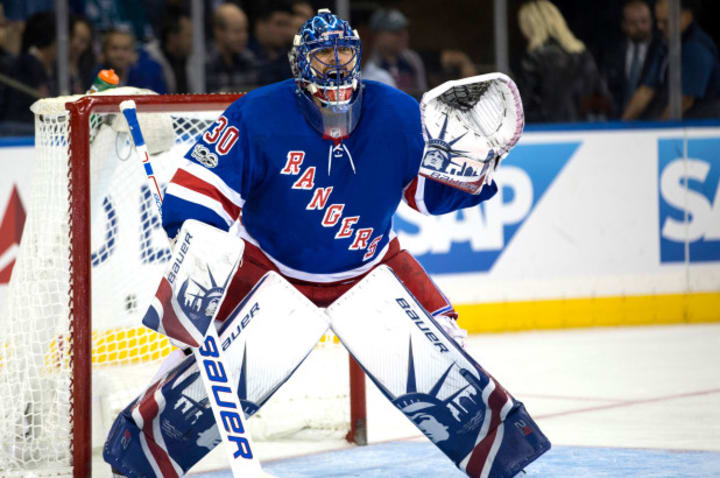 Playing for the New York Rangers, Lundqvist has a history of winning. Before winning the Vezina Trophy in 2012, he was nominated in his first three seasons and stands as the only goalie in NHL history to have eleven 30-win seasons in his first 12 seasons, unheard of from any other goalie before. As he superseded rookie expectations, he adopted the name "King Henrik" from hockey fans globally.
Lundqvist, one of the best NHL draft steals, plays an aggressive butterfly style and is known for being quick and strong against his opponents. As his career unfolds, he continues to break records and surpassing hall of fame records. As of this 2018, he is the only goaltender in NHL history to win at least 20 games in 13 consecutive seasons.
Terry Sawchuk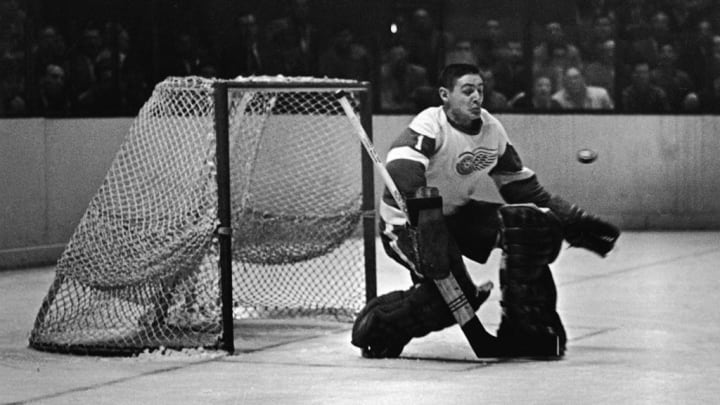 Nothing could stop Terry Sawchuk, not even being hurt. The list of injuries that Sawchuk played through was unimaginable, and he made it look easy, making him one of the best hockey goalies. He played lengthy games with a damaged elbow, stitches on his face, a collapsed lung and severed hand tendons. However, even with these physical obstacles, it never stopped Sawchuk from achieving greatness. He won four Vezina trophies and four Stanley Cups with a record of 103 career shutouts, which makes him one of the most recognized and best goalies of all time.
Ken Dryden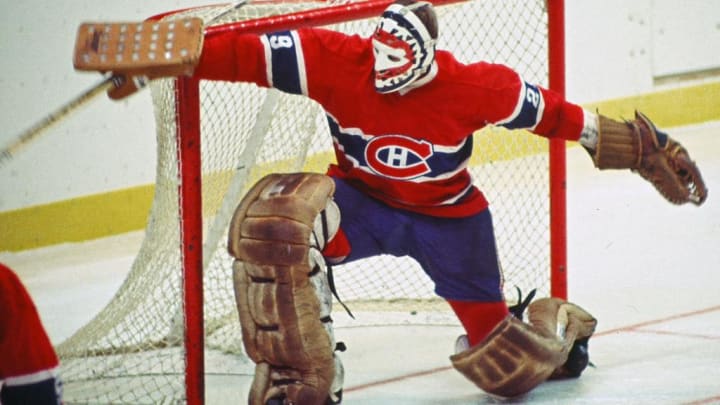 The man, the myth, the legend. Ken Dryden only played 8 seasons in the NHL, won 5 Stanley Cups, and decided to stop playing in the NHL because it wasn't tough enough for him. He went on to study law and eventually became a lawyer, businessman, and author. Not only does he have the brains, but he has the skills of a hockey Hall of Famer. In 2017, he was named one of the '100 Greatest NHL Players' in history because of his Stanley Cup wins and Vezina Trophy.
Bill Durnan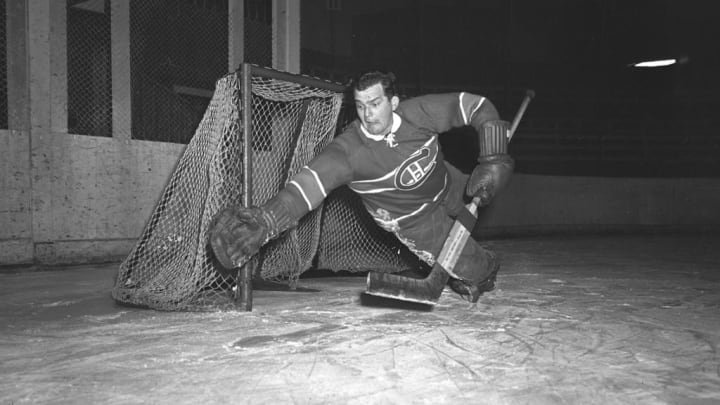 The Montreal Canadiens were lucky to have Bill Durnan as a goalie. Although he didn't have a very long career, it was a remarkable one. He had a skillset that allowed him to catch with both hands and switched during play often, confusing the opposing team.
He is proven to be a great leader since he is the last goalie to ever be captain in NHL history. In his seven years of play, there was only one season where he didn't lead the league in goals against average and missed the playoffs. Besides that, Durnan will forever be remembered as one of the best hockey goalies in NHL history.
About the Creator
New Yorker in his forties. His counsel is sought by many, offered to few. Traveled the world in search of answers, but found more questions.
Reader insights
Be the first to share your insights about this piece.
Add your insights