The 10 Best Books for Basketball Fans
The best books for basketball fans include a range of nonfiction and fiction titles, which will have you feeling more knowledgable about the game, and perhaps a little emotional as well!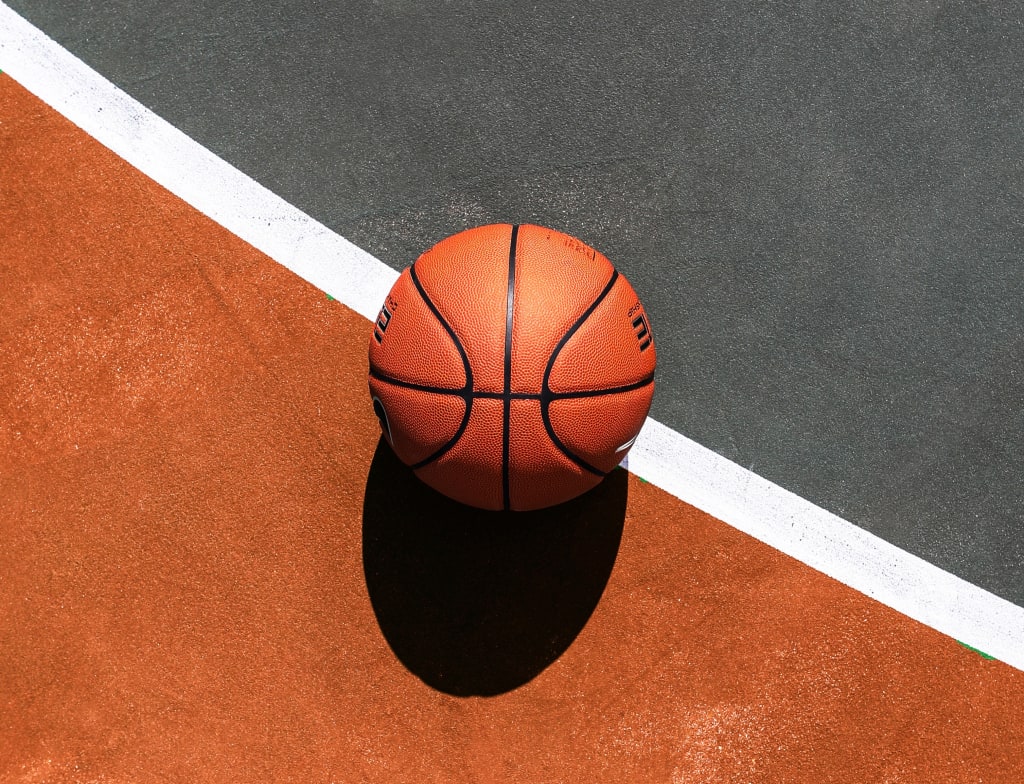 There are so many books about basketball on the market that will speak to basketball fans and basketball players alike. These books talk about some of the most famous athletes to ever play the game; such as Michael Jordan, Kobe Bryant, and beyond; while many other books speak on the game itself, what goes on in the locker room, and the politics of the NBA. Regardless of what you're looking for, these are books for basketball fans both big and small.
Playing For Keeps by David Halberstam is one of the books for basketball fans particularly interested in Michael Jordan and his legacy. Halberstam has written many sports books, including the Breaks of the Game and Summer of '49, but this book exceeds them all. He discusses Jordan's life through high school, college, and the period of time when he was a member of the Chicago Bulls basketball team. Jordan rules the court and is arguably the single best NBA player of all time. His story is inspiring for any person to read, but especially fans of the game.
A Season on the Brink by John Feinstein is specifically for fans of the Indiana Hoosiers. This book follows coach Bob Knight and the Hoosiers through their 1985-86 season. Feinstein followed the team and discusses everything from strategy to camaraderie. This story captures college basketball in a real, unforgettable way, as well as an inside look on the action.
They Call Me Coach is written by John Wooden, who was the coach for the UCLA Bruins. He won the basketball team 10 NCAA basketball championships, and many of his players went on to become legends in the NBA. The foreword of this book is written by Bill Walton, who was a hall-of-fame player on Wooden's team. This is one of the best books for basketball fans because it tells an inspiring story of success in players and coaching throughout the years, but it also provides readers many valuable life lessons.
Fab Five by Mitch Albom is written about the University of Michigan basketball players who created a nearly unstoppable force on the court together. These players were Chris Webber, Jalen Rose, Juan Howard, Jimmy King, and Ray Jackson. Together, these men were incredibly successfully on the court during the NCAA tournaments of 1992 and 1993.
Money Players is one of those books for basketball fans who are interested in the politics and financial side of basketball. So much money is traded and discussed behind the scenes of this popular sport, and many of us never think about it. Armen Keteyian takes a closer look on these aspects of the game, and lets us in on every detail; including gambling scandals, players in debt, racism in the NBA, and beyond. This book is a juicy read, and will give you as comprehensive an understanding as many of the best NBA podcasts to listen to right now hope to achieve.
The Assist by Neil Swidey is one of the best fiction books for basketball fans. In this novel, Jack O'Brien is a white, suburban high school basketball coach working with black, urban boys. Together, O'Brien and his team are determined to win a state title, because these boys don't often get the opportunity to achieve much of anything. This story is inspiring and breaks racial boundaries, showing how the sport of basketball can bring people together.
In My Losing Season, New York Times bestselling author Pat Conroy writes a moving memoir about his senior year on the basketball team while in school at the Citadel. The military school was a sanctuary for him, and that 1966-67 season as a Citadel Bulldog was life altering, even though it was a losing season. Conroy explains how the team came together regardless of their losses, how he learned many life lessons during the time spent playing, and how the toughness of his coach helped push him forward.
Loose Balls by Terry Pluto is one of the best books for basketball fans of the American Basketball Association, also known as the ABA. While the the ABA was disbanded as a professional basketball league in 1976, Loose Balls is a great resource for fans who want to know more about its history. You may not know that players such as Julius Erving, Larry Brown, Moses Malone, Bob Costas, and teams such as the Indiana Pacers and the San Antonio Spurs all started in the ABA, not the NBA! The ABA also has many different rules that you can read about to find out all the differences between the two leagues and other interesting historical facts.
The Miracle of St. Anthony is a riveting true story that is captured by sports journalist Adrian Wojnarowski. Wojnarowski follows coach Bob Hurley as he works miracles at St. Anthony High School, coming in the form of the refuge provided by his basketball team. This team has gone on to win state titles and national championships, and the players have found safety in their teammates and their coach because the outside world of Jersey City is where a harsher reality resides. This book will have you ready to pick up a ball, watch a game, or get out there and help others right from the first page.
The Last Season by Phil Jackson should be a favorite among those asking, "What's wrong with the LA Lakers?" Jackson writes about his final season as the coach between the 2003-2004 season; including all the juicy details from signing on big names like Karl Malone and Gary Payton to dealing with rape allegations on the famous Kobe Bryant. There is so much drama in this book, and Jackson offers lessons for all who read it.
Each of these books for basketball fans speaks to a different team, player, or particular interest. Regardless of what type of basketball fan you are, all of these titles will have you ready to sit down, get cozy, and read about your favorite sport and the people who play it...that is, after you pick up a basketball and practice your jump shot.
Reader insights
Be the first to share your insights about this piece.
Add your insights