#MoorePicks
Score Predictions For The NFL's Week 8 Games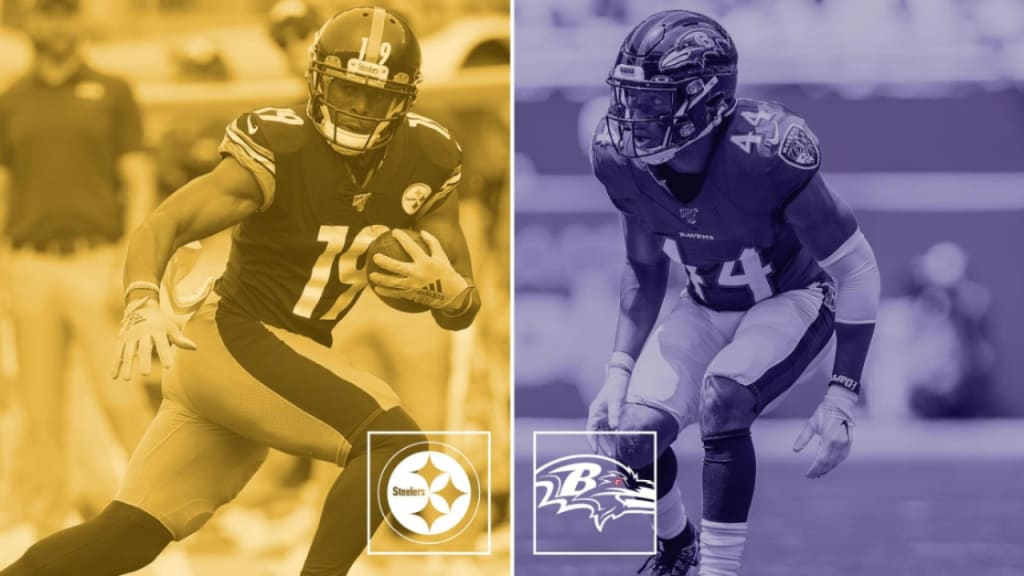 It is week 8 of the 2020-21 NFL season. It's been a season of postponements, early injuries and confusion, but the level of play has—excluding the NFC East—been up to par.
In this first week of #MoorePicks I'm going to be predicting the results of the week 8 game lineup.
THURSDAY NIGHT FOOTBALL: FALCONS VS PANTHERS, 20-31
If there's anything the Falcons are good at doing lately, that's coughing up games. And I expect them to do exactly that against the Carolina Panthers on Thursday night.
The Falcons had more total yards, first downs and a better 3rd down efficiency and still lost last week against the Lions. They're not clutch and neither their offense or their defense or their coaching is impressive.
Besides, the Panthers, (who lost their head coach and their QB going into this year) don't look awful, despite their 3-4 record. Excluding the first loss against the Raiders, the Panthers losses have come from Tampa, Chicago, and New Orleans, all teams that should beat them. And two of those games were away.
SUNDAY GAMES @ 1:00
COLTS VS LIONS, 27-24
I'm not doing anything surprising here. I don't expect the Colts, who are an underdog team in this league thanks to the Titans, to lose to a battered Lions team, who played a rough game against the Falcons last week. However, I do believe this will be a tight game.
TITANS VS BENGALS, 37-27
This, in every sense of the word, sounds like a no-brainer. But I would like to mention that the Bengals, besides the game against the Ravens haven't lost by more than 5 points. That has NOTHING to do with the Bengals defense, and everything to do with Joe Burrow. This is a perfect example of two decent offenses up against two awful defenses. And the deciding factor will be Henry. If the Titans get out to an early lead they can run, if not... Well, it may be competitive.
VIKINGS VS PACKERS, 7-31
The Vikings are coming off a bye that I doubt will do them any good against the Packers. I think Kirk Cousins is an interception machine. At the very least he makes a decent backup. And on the other side you've got Aaron Rodgers who threw 283 yards last week, 4 TD's, and 0 interceptions. If the quarterback battle is largely one sided, there needs to be another game changing factor, like a strong defense. I just don't see it. I think the Packers blow Minnesota into tiny pieces.
BROWNS VS RAIDERS, 20-28
I know Browns fans are going to hate me, but the Raiders beat bad defenses. The Browns defense has not impressed me this year, so I'm taking a bit of an upset. The Browns are down one Odell Beckham Jr. and they just played a competitive against the Bengals. Not feeling a Browns win here.
STEELERS VS RAVENS, 24-27
I've seen a lot of good things from the Steelers. And I've not picked against them up until this point, but they never play their best games away from Heinz field and they're going to need to play their best game. The Ravens are coming off a bye week. They've had 2 weeks to study the Steelers D and I think they scrape by the Steelers and give them their first blemish on their record. It's going to be a nasty hard-fought game but I think Lamar gives them trouble on the blitz with his feet.
CHIEFS VS JETS, 38-10
This isn't a matter of who'll win, this is damage control for the Jets and I don't think they'll do a good job at it. Mahomes is going to make it 8 losses for the Jets, they're going to wish they had Bell back, and it's not going to be pretty. Ok, maybe it will be. Jokes aside, Mahomes doesn't make many mistakes even when he has to throw a lot. Now, thanks to Bell, he won't even have to throw a lot.
PATRIOTS VS BILLS, 14-27
The Pats won't be good again until they have a new QB, and by new QB I do not mean Jarrett Stidham—no offense to him. I wasn't a big fan of Cam Newton in Carolina so this comes as no surprise. He had 3 interceptions against the 49ers last week in their 33 to 6 loss, on 3 REALLY BAD throws. Guess what? Jimmy Garoppolo had 2 INT's last week too, it just didn't matter. Unfortunately, that's how bad this offense is, not only without Brady, but without passion or drive. But I don't think it impossible for Belichick to turn it all around.
RAMS VS DOLPHINS 26-17
The Dolphins are a good 3-3 team, the Rams are coming off a GREAT GAME after their win against the Bears. Goff played mistake-free football and the defense got to the quarterback. What more can you ask for? I think the Dolphins make it a decent game, but the Rams are too confident to be beaten here.
SUNDAY GAMES @ 4:05-4:30
SAINTS VS BEARS, 21-28
The Saints put up 27 last week against the Panthers. They're on a 3 game win streak but they can't stop teams from scoring on them. Chicago, like it or not, has one of the best defenses in the league. And despite their loss last week to the Rams (another good defense) I think the Bears upset the Saints.
SEAHAWKS VS 49ERS, 34-24
I have a hard time believing the Seahawks will lose back to back games. The 49ers look REALLY good the past two games, they're just not consistent enough, I think. They beat a Patriots team who's offense is in shambles. Not so in Seattle. Russell Wilson has had a good season and is coming off a 3-pick game. You know he's kicking himself.
CHARGERS VS BRONCOS, 28-10
The Broncos are certainly not a pushover team, like the Jets or the Jaguars, but they don't have much of a chance here. I think it's a good game because Denver are gritty, but Justin Herbert is just too darn impressive for them to get the W. The only young QB I like watching more would be Joe Burrow. Herbert looks so composed and calm and it has nothing to do with their playing the Jaguars last week and everything to do with him being a legit franchise quarterback in a couple years.
SUNDAY NIGHT FOOTBALL: COWBOYS VS EAGLES, 10-24
Nothing is going right in Dallas. They're record is ugly. Their defense is pitiful, their offense is shattered with no Dak, a poor performing Ezekiel Elliot, and a hurt Andy Dalton. And that's not even the worst of it. The worst is that the NFL is still determined to give them all the prime time games so the whole world can watch them suffer. The Eagles lead the NFC East with a 2-4-1 record, however they've competed with some of the best in the Ravens and the Steelers so I'm giving them the edge here.
MONDAY NIGHT FOOTBALL: BUCCANEERS VS GIANTS, 31-7
Tampa seems to be clicking now. And they get a freebie to prove just that against the Giants. They're good. I need to see a little more from them in clutch situations against good teams to determine if they could win a Super Bowl but I'm telling you, Tom Brady is dangerous in any situation. And if his defense continues to improve they can be in the Super Bowl just as easily as any other NFC threat.
So there you go for this week's #MoorePicks
A lot is on the line every week. And these athletes are giving their all for a chance at the playoffs—or they're tanking for Trevor, there's only 2 options, really.
I will be reviewing my picks on Tuesday as well as continuing these kinds of articles for the rest of the season on Wednesdays.
football
About the author
I like to write: Fantasy, Suspense/Thrillers, Sports Articles,
Poetry, Songs...
Ok, I like to write everything.
Check out my fantasy novel on Amazon: https://www.amzn.com/B08HMLLRX1
Reader insights
Be the first to share your insights about this piece.
Add your insights