Message Board: Gucci Mane
Fire up the message board for the latest Gucci Mane project.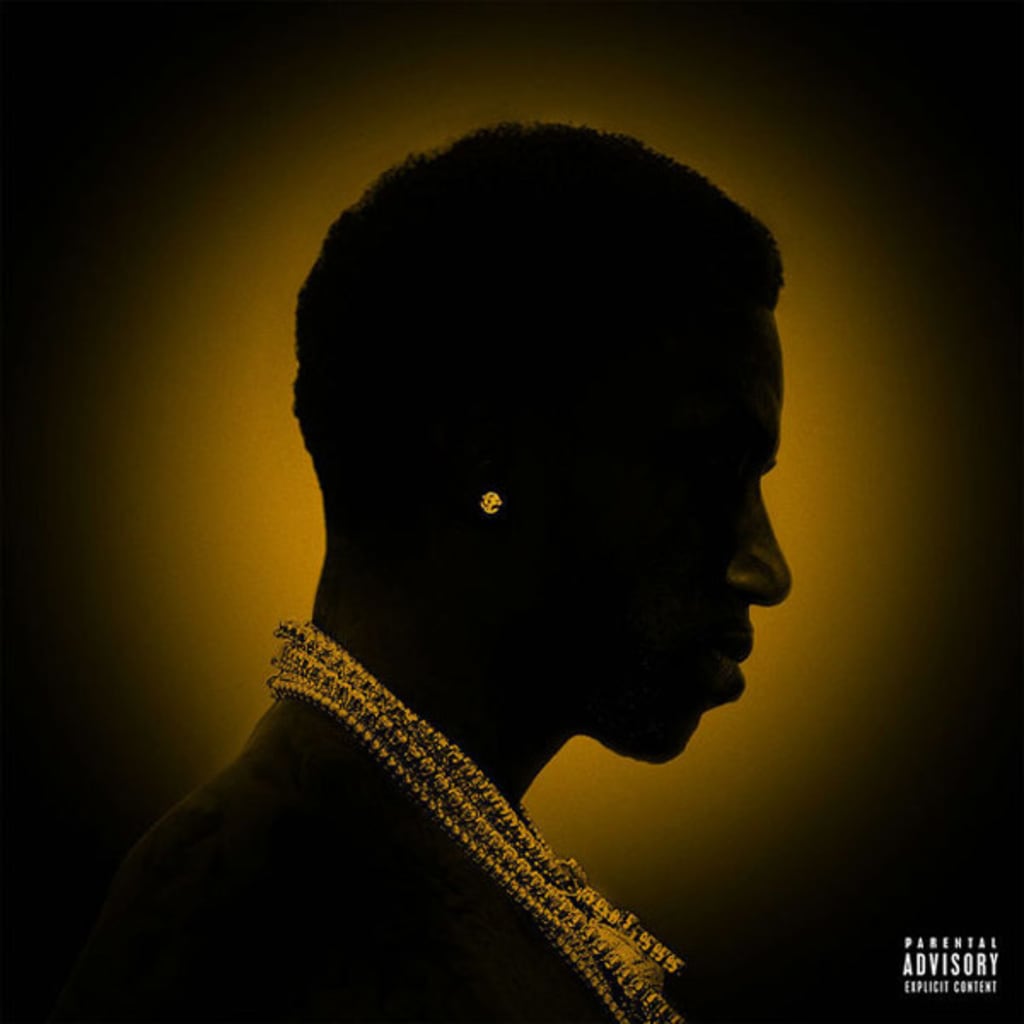 Any time a major album drops, fans and critics alike jump into Message Board to discuss the album. Zach Cronin and I break down the new Gucci Mane album, Mr. Davis, without the help of Stone Strankman, as he spends the next few weeks on the PUP list. Make sure to listen to Mr.Davis after the review, despite what you may read. This is the text thread of our conversation.
What did you think of the album while using "GUCCI" in the statment?
@Zach__Cronin (Zach Cronin): It was the kind of album I thought he would drop. It was alright. As a whole, it didn't stray too far from the old Gucci that I'm used to listening to. There were a couple of tracks that were different stylistically, and I think that helped a lot because there are only so many songs where he's talking about selling drugs and fucking prostitutes before it becomes tiresome and repetitive.
@Jusincred92 (Justin Richards): I've never wanted to scream out, "It's Gucci" with non-black people surrounding me before, until I heard this project.
Was this Gucci's 4:44 album (Retirement album)?
Cronin: I don't believe so. Wait, I just remembered that Gucci is almost 40. Jesus. I don't think it's far-fetched to see him drop a project in 3-5 years where he does a total reflection.
Richards: Yeah, the first song "Work in Progress" threw me off a bit in the beginning. I literally didn't think I would hear that from Gu Wap. Even though he took shots at Waka Flocka.
Cronin: I guess that's what happens when someone gives you a gun and then you just stop being friendly with them, but that was a dope track.
Who was the best feature?
Cronin: The Weekend on "Curve." He sounded super smooth on that beat. There was a part of me that wanted to say Quavo on "I Get The Bag" because it's impossible not to like a hook from him.
Richards: Yeah, "I Get The Bag" basically was the remix to "Slippery," so I passed on that song.
Cronin: YES!
Richards: Slim Jxmmi did his best Swag Lee on "Stunting Ain't Nuthin." I'm glad Young Dolph didn't let a bullet in his ass stop him from rapping. But I ran back School Boy Q's verse about 500 times on that "Lil Story" track, so I'm going with him.
Cronin: Damn, I only ran the Weekend's verse back 499 times. He also washed Gucci on that track, so I think that's why I gave him the edge.
Richards: [Insert disrespectful gif]
Cronin: [Insert I don't care gif]
If left for dead, which song are you leaving on repeat?
Cronin: "Stunting ain't Nuthin." Probably would've picked "I Get The Bag" if they didn't leave Offset off.
Richards: YoUTHinkIwaSLEftoFFiGetTHebaG–Takeoff voice.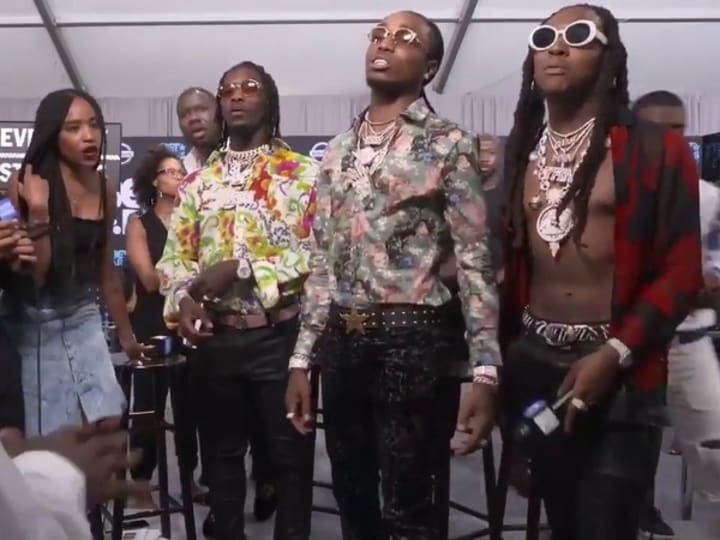 Cronin: [inserts Akademics leaning forward GIF]
Richards: I agree that the beat for Stunting is disgusting. However, I got to show love to Rico Love on that "Miss My Woes" track. That song made me shed a single tear like Denzel in Glory.
Cronin: That track was a nice refresher from the rest of the album. Even though it sounded like something Drake would have done.
Richards: WARNING DRAKING ALEART!
What is the one song you would use all your energy to never hear again?
Cronin: "Make Love." Something about Nicki Minaj makes it tough for me to listen to her.
Richards: I basically grew up in the same area as Nicki, so I have seen here growth for a long time. But these bars should go triple plastic. She and Safaree just need to work this thing out and get back together. That verse was trash.
I rep Queens where they listen to a bunch of NasI'm a yes and these bitches is a bunch of nahsTryin' to win a gunfight with a bunch of knives
Remy Ma needed to put "Shether" out just to correct this mistake.
Are you more or less afraid of Gucci after this album?
https://genius.com/Remy-ma-shether-lyrics
Cronin: I'm just as afraid of Gucci as I was prior to this album. There is a short list of rappers that I know are with the shits. I absolutely never want beef with Gucci; he's right up there at the top next to T.I.
Richards: I'm afraid of crazy, and this is my up-to-date list of rappers I fear.
Gucci Mane
School Boy Q
Gunplay
50 Cent
Shit, I forgot about T.I. If T.I. ever reads this, he's going to take me out. T.I. is the first guy off the bench.
Cronin: Yeah you basically fucked. Hopefully, neither one of us have beef with any of these fine gentlemen.
Richards: Now I know how LeBron, I mean Ty Lue, feels when he told JR Smith he was coming off the bench this year. Ty Lue is the leader of the Cleveland Cavaliers.
Reader insights
Be the first to share your insights about this piece.
Add your insights