Free from Egos, Do These New York Knicks Finally Have a Shot?
Or will they be crushed under the weight of the Empire City?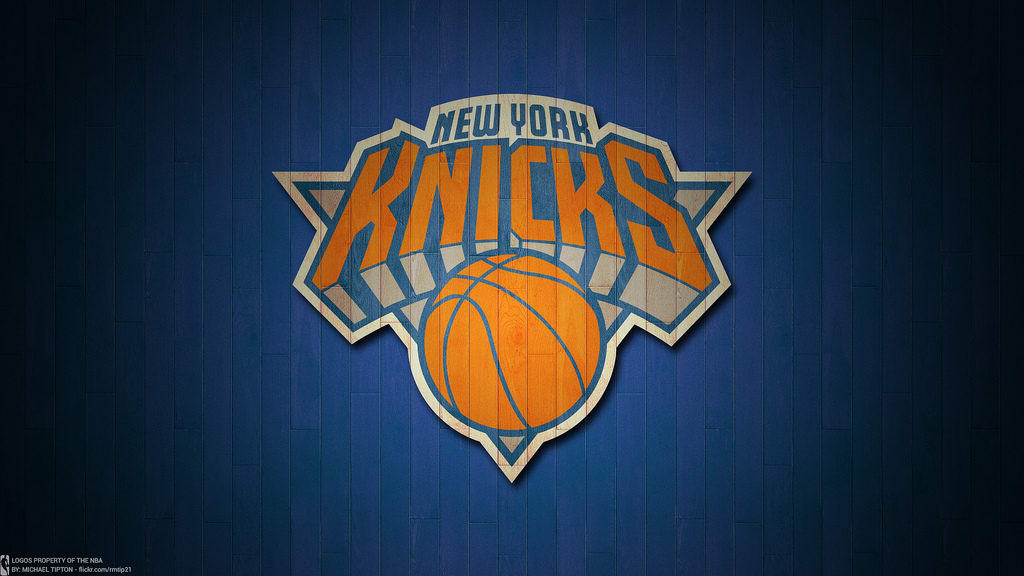 Last week, new Oklahoma City Thunder forward Carmelo Anthony laughed in the face of a journalist who had dared to utter, "Come off the bench," in his presence.
It said all that needed to be known about Anthony. According to the former Denver Nugget and New York Knick, if you're not playing your way, and looking good doing it, what's the point of playing at all?
It didn't take much to realize when Phil Jackson entered Carmelo's House in 2014, there was going to be issues. Jackson, a former player for New York, is a 13-time NBA champion as a player and a coach, and perhaps fairly thinks pretty highly of himself.
'Melo? Well, he thinks he's just fantastic, period.
Between the egos of both men, with new head coach Jeff Hornacek in the middle trying to keep both happy, it was not long before we were treated to a collision the scale of two trucks crashing at Madison Square and Broadway.
In the end, the loser was the Knicks' fans, as they always have been. They're used to this now though, after enduring seasons of feuds between Larry Brown and Stephon Marbury, James Dolan and Charles Oakley, and Isiah Thomas and everyone.
However, for the first time since the "David Lee era," there is now a power vacuum in New York City. Most assume this to be automatically filled by third-year big man Kristaps Porzingis, but the twenty-two-year-old Latvian is not your typical NBA superstar.
In more ways than one, Porzingis fits the mold of a Dirk Nowitzki-type dominatrix—a player who possesses no agenda in getting his own shots, but is more than equipped to take over when asked. If you can't read between the lines, Porzingis is the much-revered, no-nonsense, ego-free European superstar, who is typically far more nuanced and far less narcissistic than most of his US contemporaries.
Before anyone utters the cliché, "killer instinct," this kid has it, the same way other softly spoken stars such as Nowitzki and Tim Duncan did.
Who are the other stars of this team? One you may be able to point to is twenty-three-year-old Guillermo "Willy" Hernangomez. Last year may have been Hernangomez's rookie year in the League, but the 6'11", 240-pound monster has been playing with one of Europe's biggest clubs, Real Madrid, since he was 17 years old. If you're not convinced, the pressure to perform in the Spanish capital is the same as in NYC; check YouTube for a few videos of Los Blancos' crowd.
Last season, Willy proved he has the big city game to match his big city frame and nerves. In just 18.4 minutes per game, he put up 8.2 points and seven rebounds per game. Almost accidentally, the Knickerbockers have assembled an incredible inside-outside big man punch that may surprise a few of the more heralded frontcourts in the Eastern Conference.
NY's other marquee talent is their first-round draft pick from this year, French point guard Frank Ntilikina. Ntilikina, 19, has also been playing in Europe the last few seasons, chiseling his craft with Strasbourg Illkirch-Graffenstaden.
Knicks fans will have to be more patient with Ntilikina, but the young man possesses elite size, athleticism, and quickness, and has a strong basketball IQ well beyond his years. A Tim Duncan/Tony Parker-type connection between Porzingis and Ntilikina may be a little far off right now, but those who know them best have high praise for their talent and temperament.
"I played... Kyrie when he was young. He's got a lot of Kyrie tendencies," veteran point guard and teammate Ramon Session told the New York Post.
"He's not the most athletic guy but can handle the ball in tight spots. It's still early on, but he definitely gives me that Kyrie feel when Kyrie was a rookie."
Kyrie Irving is a lofty comparison for young Ntilikina, and according to his head coach, he comes without the Irving-sized baggage.
"The ultimate sign that you're good enough to play in this League is when you're gaining the respect of your veteran players on your team," Hornacek said to the New York Post. "The guys are already talking about him and the plays that he's making. When you have the respect of those older guys, you're doing something right."
"Coming in, you saw some of his raw talent, you saw his length on tape, but when you're here every day watching him play… it's just natural. Not many guys have that. That's what's been impressive."
It may only be skin and bones thus far, but somehow, this current New York team seems to make far more sense than any other squad this organization has "built" this century.
There is a long road of construction and skill development ahead, but despite the norm of Knicks fans, there is reason for the beginnings of optimism about this team.
One trap Hornacek cannot let his young team fall into is the one the city's media will attempt to set. The pressure in The Big Apple is great, and the patience required will be far longer than that which is offered.
In the end, there is only one way to win over Madison Square Garden, and that is by winning. Now free from the burdensome mass of egos, this team has a shot at winning.
As Joan Didion said of The City that Never Sleeps,
"I still believed in possibilities, still had the sense, so peculiar to New York, something extraordinary would happen, any minute, any day, any month."
About the Creator
Journalist at Rugby.com.au | NEAFL media team
Contributor at Zero Tackle, RealSport, The Unbalanced, FanSided, Last Word on Hockey and SB Nation.
Reader insights
Be the first to share your insights about this piece.
Add your insights