Five Week 3 Running Backs to Draft in DraftKings
(And Two to Avoid)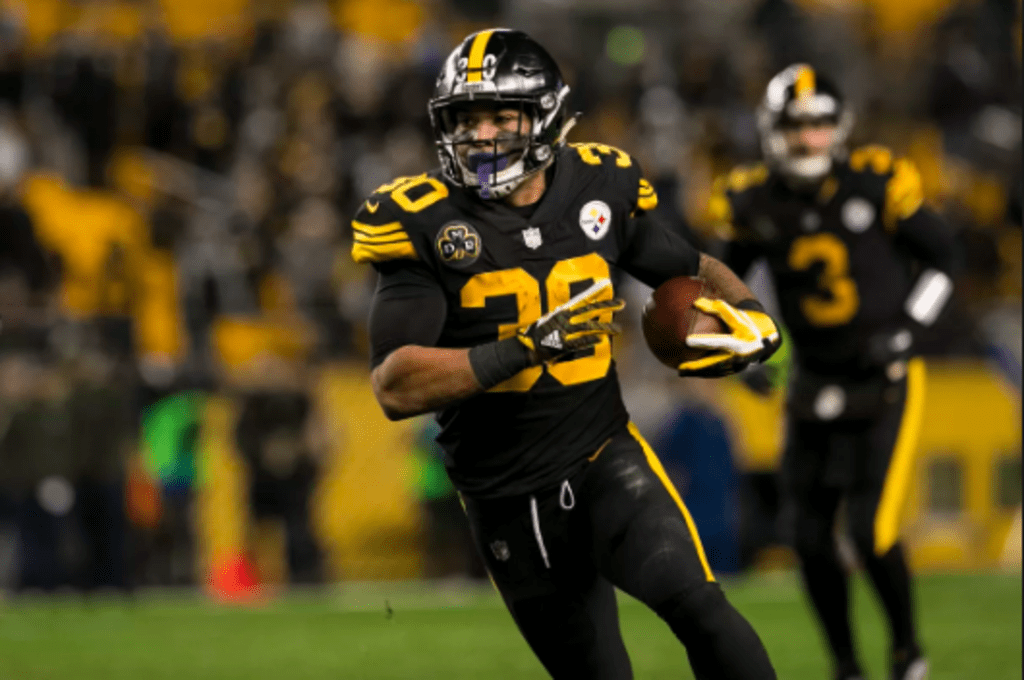 If you followed the blog last week, you hopefully made good money betting on Saquon Barkley and James Conner and avoiding Dalvin Cook and Kareem Hunt. This is a new week, though, and that means a whole new slate of chances to win a million. Yesterday, we covered the week three quarterbacks to draft and today we're looking at five running backs. Arguably the most important position, the running backs volume can fluctuate greatly which affects production and can be the difference between you winning and losing, just ask players like James Conner and Jay Ajayi. Good running backs are at a premium this week so with a $6,000 budget for both running back spots, you'll either need to get creative or cut costs at other positions like tight end or defense. Totally plausible, but here are five running backs with high upside you can feel confident about this week.
1. Christian McCaffrey ($7,800) vs. CIN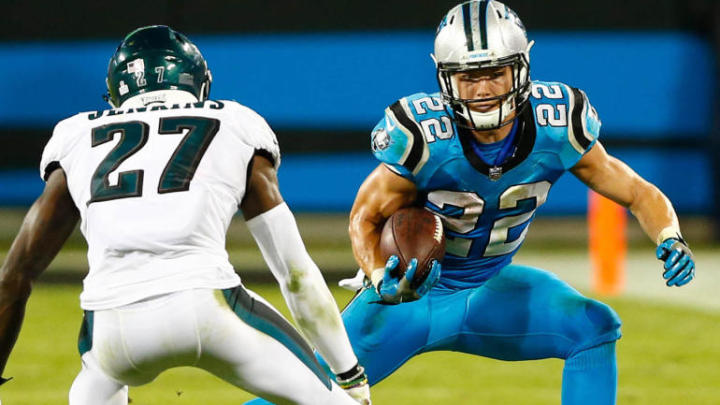 McCaffrey had eight rushes for 37 yards and 14 catches for 102 yards. McCaffrey actually tied Saquon Barkley's record reception tally out of the backfield last week; an even stranger coincidence when you realize both players were drafted by GM Dave Gettleman in consecutive seasons. McCaffrey is being asked to cover a heavier workload with Greg Olsen out and Newton clearly having to rely on his bell-cow back should go well for McCaffrey owners. The Bengals come to town this week and have been abysmal at stopping the run, boasting what is the 25th ranked run defense. If Newton and the worst receiving corps in the league can't get it done through the air, expect the Panthers to rely heavily on the run. McCaffrey is extremely expensive this week, so proceed with caution.
2. James Conner ($7,500) @ TB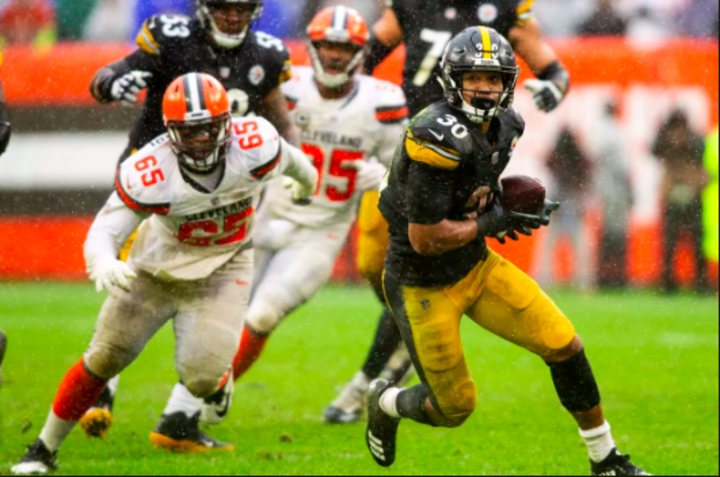 Conner had eight rushes for 17 yards and 1 touchdown and five catches for 48 yards. For the 3rd straight week, Leveon Bell is sitting out and his value has pretty much dropped to nil. At this point, Bell is holding out still on principle and Conner continues to reap the benefits. Now being asked to come out of the backfield and be a receiving threat, Conner continues to impress by doing whatever he's asked. The Steelers look out of sync as a unit but individually, this offense is so prolific with star power that the premier players get their numbers and that includes Conner. With a surging Tampa Bay offense and a 29th ranked Tampa defense, Conner should once again capitalize in what predicts to be another shoot out. Conner is expensive here but worth it.
3. Jordan Howard ($6,500) @ ARI
Howard had 14 rushes for 35 yards and three catches for 33 yards. The Seakhawks had Howard's number all game as Howard couldn't get anything along with most of the Bears offense. The Seahawks defense is no longer formidable as it once was but it still makes stops when necessary and the Bears felt the pressure this week. Howard receives an immediate value boost this week when the Bears visit the dead last Cardinals defense, a defense that can't stop anybody. Expect Howard to rebound nicely and at slightly above salary, he is a safe responsible play.
4. Kareem Hunt ($6,000) vs SF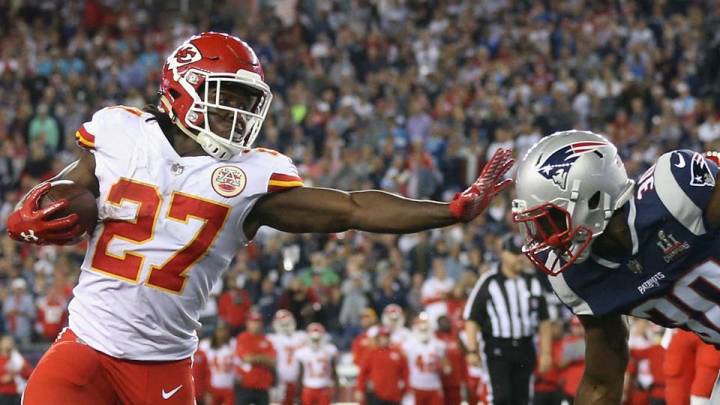 Hunt had 18 rushes for 75 yards and 1 touchdown against a struggling Steelers team. Am impressive stat line for Hunt but 0 catches contributed to what was only 15 fantasy points. Hunt was on last weeks DO NOT DRAFT list and rightfully so as the Chiefs have shifted into a pass-first offense with Mahomes at the helm. Kareem is still one of the most dangerous backs in the league and the Chiefs are still going to use him as such. The 49ers have the 31st ranked defense, only better than the Cardinals. If the best offense in the league gets out to an early lead, and even if they don't, Hunt will still be a big part of the offense this week. At a price tag of 6,000, Hunt will allow roster flexibility at other positions.
5. Corey Clement ($4,300) vs IND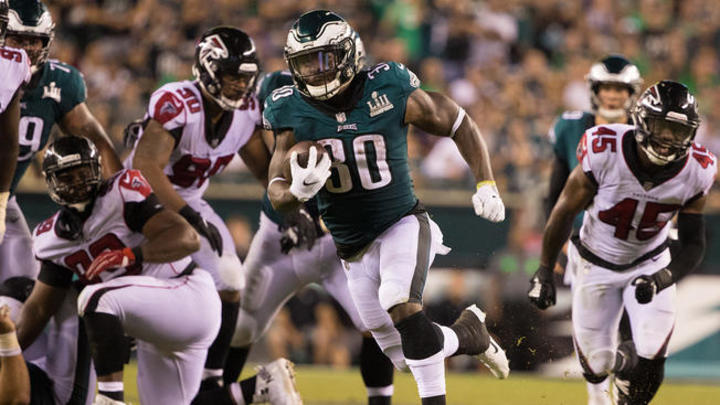 Clement had six rushes for 30 yards and 1 touchdown and five catches for 55 yards. Coming in last weeks rotation as the next man up, Clement split carries evenly with Wendell Smallwood when Jay Ajayi went out in the second half with an injury. This week, Darren Sproles and Jay Ajayi are both out, causing the Eagles to add depth from the practice squad in Josh Adams. The Eagles offense is strong and may use the running back by committee approach 1.but for now, the job and the volume usage is Clement's and Clement's to lose. At $4,300, Clement is a perfect complement if you go with a more expensive back.
Two Running Backs to Avoid
1. Todd Gurley II ($9,200) vs LAC
Gurley had 19 rushes for 42 yards and 3 touchdowns and three catches for 31 yards when the Rams absolutely pummeled the Cardinals last week. The Rams are the best team in the league with the best offense and Gurley is the focal point of all that. With that being said, every week he is the most expensive back on the market and this week is no different. What is different is this week, they play their roommate, the Chargers. The Chargers defense is top 5 in every category and that's after a Week 1 battle against the Chiefs. They are once again predicted to put a lid on the league's top offense, making Gurley a gamble. Gurley will still perform well and put up decent numbers but overall, the gamble that he may get bottled up is too great, which isn't a good thing for the most expensive back on the market. Avoid. Avoid. Avoid.
2. Ezekiel Elliott ($7,700) @ SEA
Elliot had 17 rushes for 78 yards and 1 touchdown and five catches for nine yards against a paltry Giants defense. This week, they have Seattle in Seattle; with the offensive line and Dak struggling, the Cowboys are relying heavily on feeding Zeke and every opposing defender in the league knows it. The Giants, with the 30th ranked defense, couldn't capitalize but the Seahawks defense isn't nearly as bad as the Giants and should make the necessary stops. The Seahawks defense is gelling and the Cowboys offense is not so at $7,700 Zeke should be avoided until his value falls and his matchup is more favorable.
Every day, we cover a new position. Come back tomorrow and see which eight wide receivers to draft this week and which three you should avoid.