2018-19 NBA Rookie Predictions
Who will come home as the Rookie of the Year?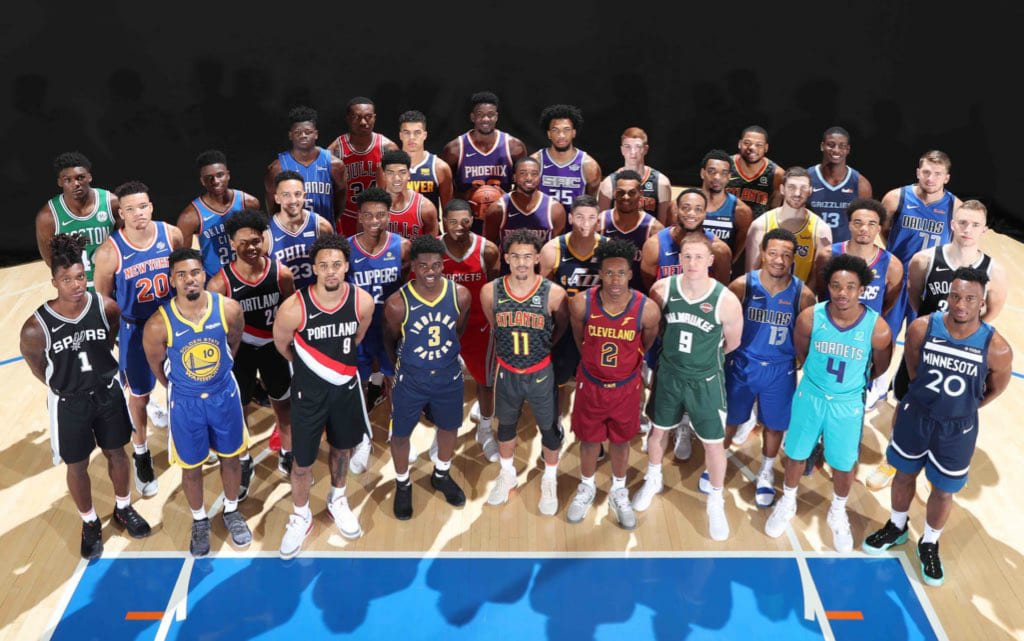 This year's draft class has given us some great talent and potential. It'll be hard to match last year's rookie class but we will see some great young stars rising up. I'm gonna rank each player on the team that drafted them and grade them on how their rookie year will be. This DOES NOT mean I am predicting their future career. One of these kids very may well have a terrible rookie year yet rise to be a future star, or vice versa. I am just ranking their ROOKIE years only and how much of an impact they will make on their new team.
DeAndre Ayton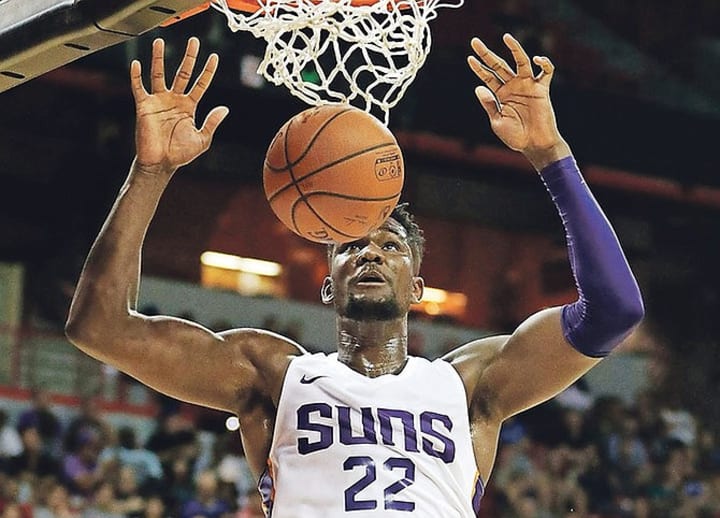 The number one pick is an impressive player. However, I don't see him turning into a superstar just yet. The Suns really need help anywhere. Devin Booker was their only bright spot but with Ayton, I see their second option. He is a big, strong and freakishly athletic and will do great things for the Suns. With Booker providing outside scoring and Ayton pounding it inside the post, the Suns will improve, and in the future, these two will make a formidable duo.
Rookie Grade: B+
Marvin Bagley III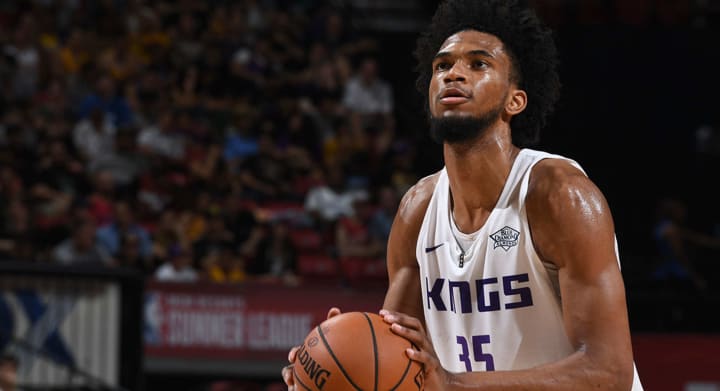 Marvin Bagley III is a good pick for the Kings, who are in need of a post player. The only concern however, is that MB3 is lanky for his position and I can see problems with boxing out and posting up for him. His length does give him advantages too though, so I don't see a huge liability in that. The Kings are really in need of a number one option and unfortunately, Bagley III will not be it. He will be a valuable piece in their rebuilding, but they will need more.
Rookie Grade: B
Luka Doncic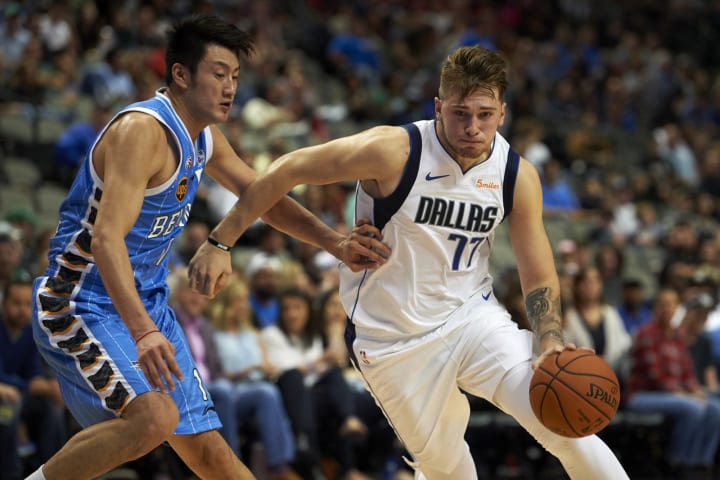 Luka Doncic is a stud. He is a fantastic pick and the Mavs better be glad they made the trade for him. In the past, the Mavs were led by a strong big man in Dirk Nowitzki, but now its time for him to hand off the reigns to the young guards, Dennis Smith Jr. and Luka Doncic. The guard is tall for his position yet is mobile enough to get around. Plus he has fantastic court vision and IQ. Strongly consider him for Rookie of the Year.
Rookie Grade: A
Jaren Jackson Jr.
Jaren Jackson Jr. has got a strong body build. He's tall, yet lengthy enough to be quick. Jackson Jr. is a fantastic defender and can get to the rim. The Grizzlies are in a tough spot however. They got young players that aren't getting them anywhere and old vets that are starting to no longer become relevant. JJJ will be a good piece for them to rebuild, but he's not gonna be a star for Memphis.
Rookie Grade: B-
Trae Young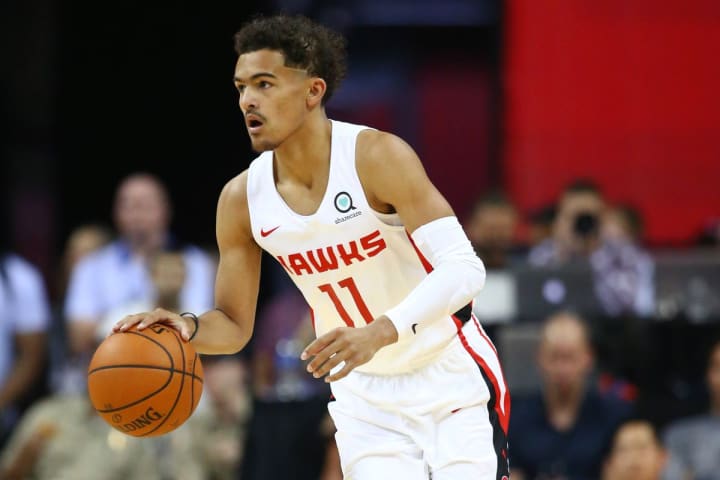 After a disappointing summer league, Trae Young has taken off. We've all watched his highlights during his Oklahoma days. The kid can outright score. He's got nasty range, can drive and has fantastic court vision and passing ability. The nice thing too is that the Hawks, with no star player, has given him the reins to run this team, which gives him plenty of opportunity to shine. Trae is a stud. Considerations for ROY.
Rookie Grade: A-
Mo Bamba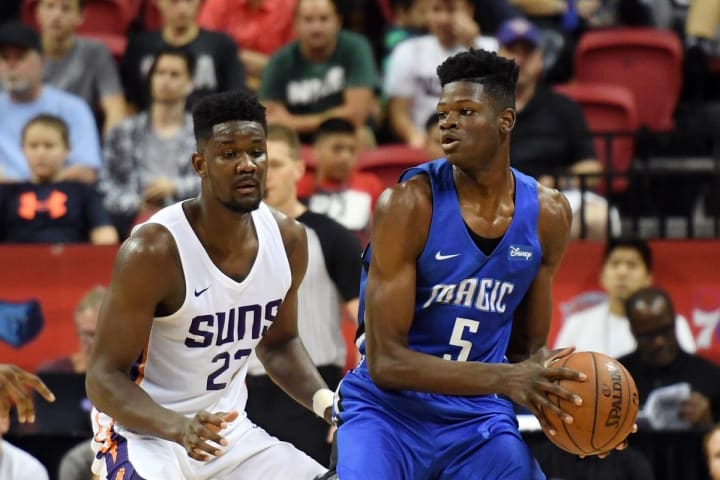 Mo Bamba is freakishly lengthy and the kid knows his defense. But he's still a young kid that hasn't quite gotten the hang of it yet. The Magic are known for drafting young star centers like Shaq and Dwight, but I don't think Mo will be one of them. At least not yet. His scoring ability isn't there yet, but that's okay as the Magic seem to already have that covered. I think by the All-star break, Bamba will get the hang of things and the Magic will do a lot better.
Rookie Grade: B-
Wendell Carter Jr.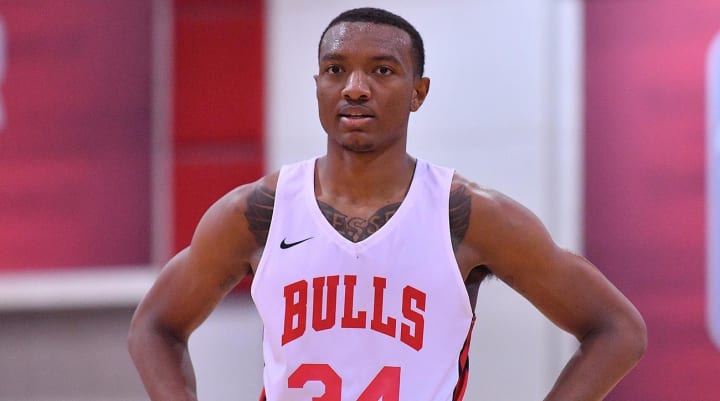 Wendell Carter Jr. is a tough one to rank. I don't see a fit for him on this team. The Bulls already key solid players that can handle the scoring so as of right now, I don't know what the Bulls want out of him Carter Jr. He's a small build for his height and will have a tough time matching up with other bigs in the league. However, with the league transitioning to smaller and quicker lineups, that may be his chance to show what he can do. He's versatile and can get up bit in the end, I don't see Wendell Carter Jr. going far in the NBA. But hey, prove me wrong.
Rookie Grade: C-
Collin Sexton
Before I say anything about Collin Sexton, I just want all you Cavs fans that think Sexton's gonna be your savior, to just stop. Seriously, stop.
With that said, Sexton is a great pickup for the Cavs. Sexton is a tough guy that can get buckets. With the Cavs rebuilding, it'll be tough. Currently, the roster is filled with experienced vets and there is no way they are gonna let a rookie lead them. That just isn't gonna happen. The Cavs already have a starting point guard in George Hill, but with time, I can see Sexton taking that starting position. The kid is a stud and knows how to play basketball. Tough situation but great pickup for Cleveland.
Rookie Grade: B+
Kevin Knox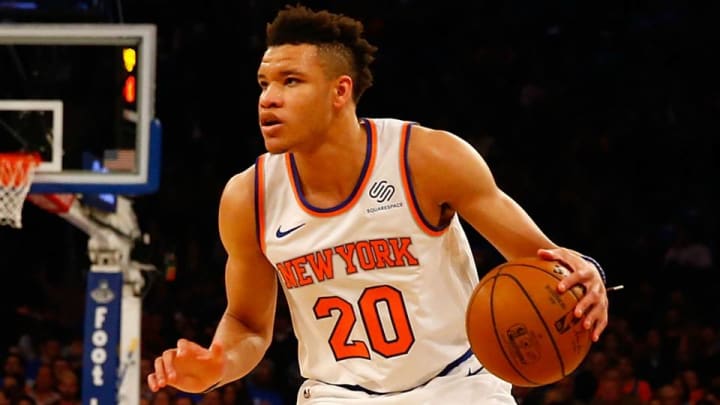 Kevin Knox proved everyone wrong during the summer league. He's an efficient scorer, something that the Knicks are in need of, especially with Kristaps Porzingis out with injury.
The Knicks GM knew exactly what he was getting when he drafted Knox, and that was buckets. Expect Knox to put the ball in the basket lots for this struggling New York team.
Rookie Grade: A-
Mikal Bridges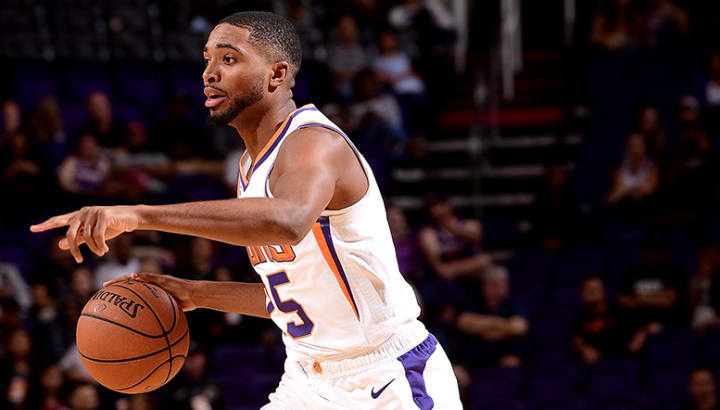 Mikal Bridges is a decent pickup in the draft, however, with the Suns already having a lottery pick in DeAndre Ayton, there will be less focus on Bridges. He's not gonna get the opportunity he would with any other lottery team, and because of that, he won't be very valuable for the Suns.
Rookie Grade: C+
Michael Porter Jr.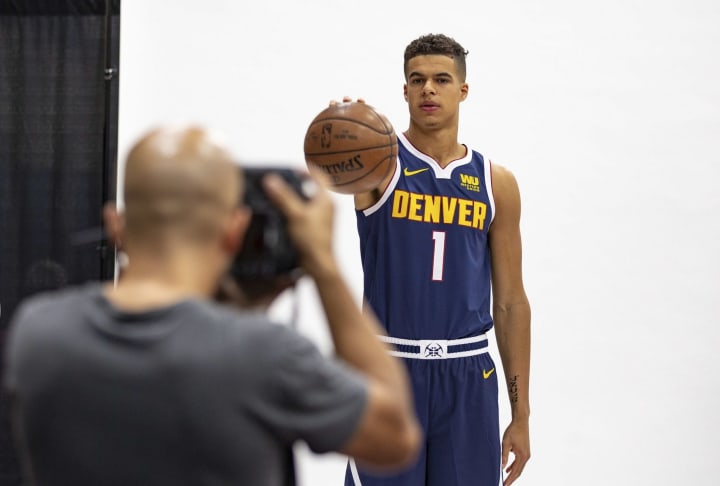 It kills me to say this about MPJ, it really does, but he's got nothing going for him this year. When MPJ does come back though, I expect him to shine bright. He easily is one of the most talented in this draft class, only problem is that he's gonna have to wait awhile before he can prove it. For now, as much as I don't want to, I'm gonna have to give him a bad grade for his first year.
Rookie Grade: F
Zhaire Smith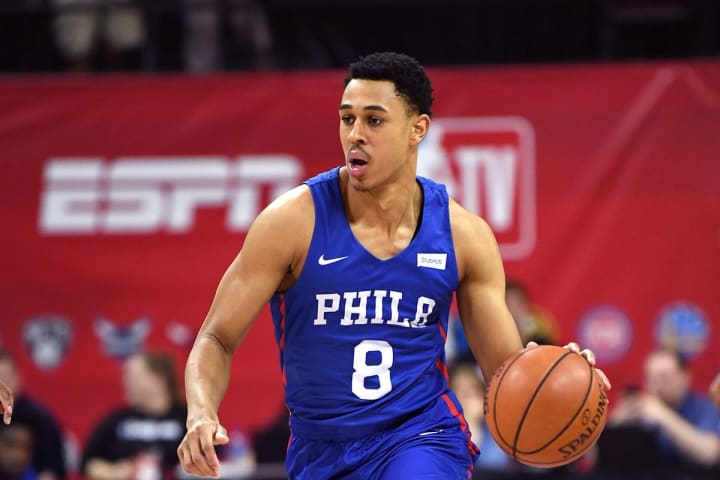 Zhaire Smith is a good pickup for the up and coming 76ers. He will provide a good role off the bench for these guys, who I feel are lacking in that area. However, injury is gonna limit his first year.
Rookie Grade: D+
Donte DiVincenzo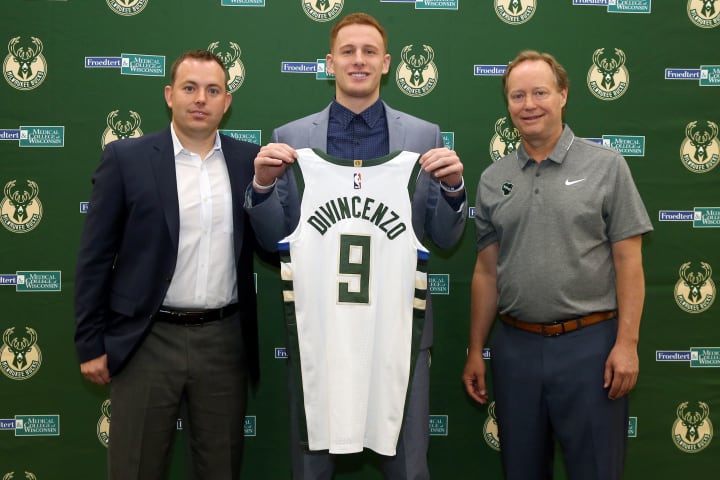 Donte DiVincenzo was a little hyped up when he won the NCAA title. He played a fantastic final game, however, that's not how he normally plays. That was a special game for him. With that said, he's still is a solid player and will provide a valuable role for the Bucks off the bench.
Rookie Grade: C
Lonnie Walker IV
I had really high hopes for Lonnie Walker IV, but injury is gonna hinder his progress. This kid has potential to turn into a star, especially with Gregg Popovich coaching him. But until he returns, he won't be able to do much. And if he returns this season, incorporating him that far into the season is just too tough for a big impact to be made.
Rookie Grade: D-
Grayson Allen
Grayson Allen did what very few people do: Go all four years at Duke. However, that gave him lots of advantages such as four years experience of winning basketball and leadership. He can bring that to the Jazz. The only problem is that he won't get very much opportunity to shine, as the Jazz already have lots of depth in their roster. But for the opportunities he does get, he'll do great.
Rookie Grade: B-
For now, that seems like all of the rookies that are noteworthy from this years draft. Obviously, we'll have a few snubs and we'll have lots of rookies outperforming their higher drafted rookies, but we'll see as the season goes on.