Top Personal Finance Podcasts
Want to get a fatter wallet? Tune into the top personal finance podcasts to better your bottom dollar.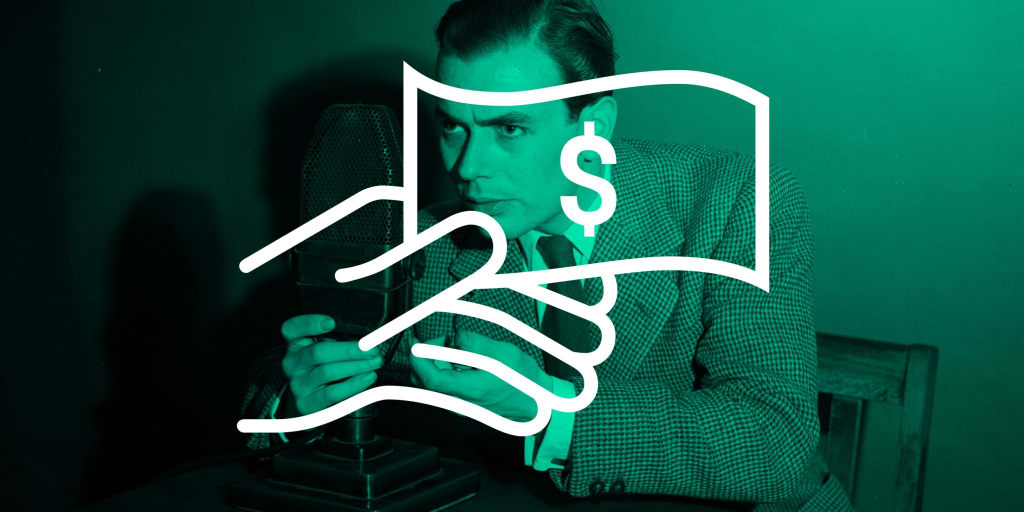 Personal finance is a subject that I'm very well-versed in, and extremely passionate about. It's a subject that I view as a form of self-defense. Money allows you freedom to do what you want to do, and also acts as a tool that can help you bounce back from emergencies and tragedies alike.
Learning about money is the easiest way to ensure you'll have more money later on. That's why a lot of personal finance podcasts exist, and why people who have a high income tend to enjoy listening to them.
Experts agree that listening to the top personal finance podcasts is an easy way to learn how to better your life without reducing the quality of life you have.
If you're looking to improve your financial fitness, listening to these up and coming podcasts is a good way to start.
One of the issues people tend to have with a lot of the top personal finance podcasts is that they tend to be "stuffy." No one wants to listen to a dry announcer talk about how the Dow Jones is going for a good half-hour, right?
Money Girl's Quick and Dirty Tips for a Richer Life is the kind of personal finance podcast that everyone can listen to and understand. It's a podcast designed to help you learn, even if you're still in high school.
Whether it's shopping tips or helping you learn a budget, Money Girl will help you make a better life for yourself.
Money for the Rest of Us is one of the top personal finance podcasts for people who love Freakonomics Radio, but want just a little bit less jargon thrown into the mix. Everything from learning how to handle an economic downturn to learning how to make smart passive income is included in this podcast.
J. David Stein, the host of this show, has been working for 20 years as a finance teacher and advisor. That makes him a great person to turn to when you want to learn more about the inner workings of the finance system.
Love a little humor with your money talk? Then this is going to be one of the top personal finance podcasts on your list, too. Stacking Benjamins is one of those podcasts that allows you to learn about personal finance elements, gives you a kick in the pants to get you paying off debt, and also gets you the occasional chuckle.
You'll find that Stacking Benjamins offers solid advice and a ton of trivia on all things personal finance-related. Award-winning advice and great interactivity make this a podcast you'll love to tune int again and again.
Are you looking to start investing in the stock market? The Dough Roller Money Podcast might be for you. The end goal of this podcast it to teach you how to make your cash work for you.
The Dough Roller Money Podcast will give you valuable insight into ways to get wealthier without losing your mind. Everything from paying college loans, to learning about IRAs, to figuring out how to make the most of your 401(k) is included.
If you're married or looking to marry, then you need to know how to make your wealth-building strategy work between the two of you. This isn't always easy, since everyone has their own personal style when it comes to personal finance. (That's why it's PERSONAL finance, right?!)
Couple Money Podcast is one of the top personal finance podcasts to involve relationship advice in their financial advice. Considering that a third of all divorces are due to financial issues, this might be a love-saver and a wallet-saver, all in one tidy package.
If you feel like a lot of the top personal finance podcasts could choose to be a bit more personal, you'll like Pour Not Poor. This is one of the very few money podcasts to really get in deep with the hosts' personalities—and it works out great.
A wedding photographer and a consumer advocate get together, talk craft beer, and also give you awesome tips ranging from life hacks to real estate investing. It's esoteric but great, and provides the kind of friendly advice you'd want to receive from bros at the bar.
If you have ever had one of those moments where you look at your money situation and get into a full-blown panic, then you'll be one of the many people who will find Meaningful Money incredibly useful.
Host Pete Matthew is all about teaching people the very basics they need in order to get a better grip on their personal financial situation. Whether you need better insurance or just a better idea of why you should invest in your 20s, this podcast will be able to help you out.
Ladies who want to hear solid financial advice from a Certified Financial Planner who also understands the struggles of being a girl in a guy's world will love Profit Boss Radio. This girlpower-infused radio show is all about bringing great advice to ladies who want to own their own business or just be a Miss Independent.
What makes Profit Boss Radio one of the top personal finance podcasts for ladies is the way it approaches the psychology behind money spending habits. If you need a no-nonsense radio show that gives you real advice, Profit Boss will be a nice breath of fresh air.
The problem that many Millennials have with some of the top personal finance podcasts out there is that they seem to have an unrealistic idea of how much money Millennials make. Paychecks & Balances is very down-to-Earth about how to make your money work for you, without expecting you to make $90,000 a year.
Whether it's using apps to save money or figuring out if you really can afford that apartment, this is one of the most realistic podcasts out there.
Want to retire at 40? Get an airplane? Be a millionaire? Do other totally radical things with your cash? Then Radical Personal Finance is one of the top personal finance podcasts for you. (Yes, it's made by the same guys behind Radical Personal Finance, the website.)
This is all about taking a very extreme approach to money that will pay off, majorly, in the future. Everything from tax deductions to figuring out whether it's wise to spend money in order to save it is covered in this podcast.
personal finance
About the author
Cato Conroy is a Manhattan-based writer who yearns for a better world. He loves to write about politics, news reports, and interesting innovations that will impact the way we live.
Reader insights
Be the first to share your insights about this piece.
Add your insights