Things Soon-To-Be Married Couples Should Know About Finances
Have the hard conversation.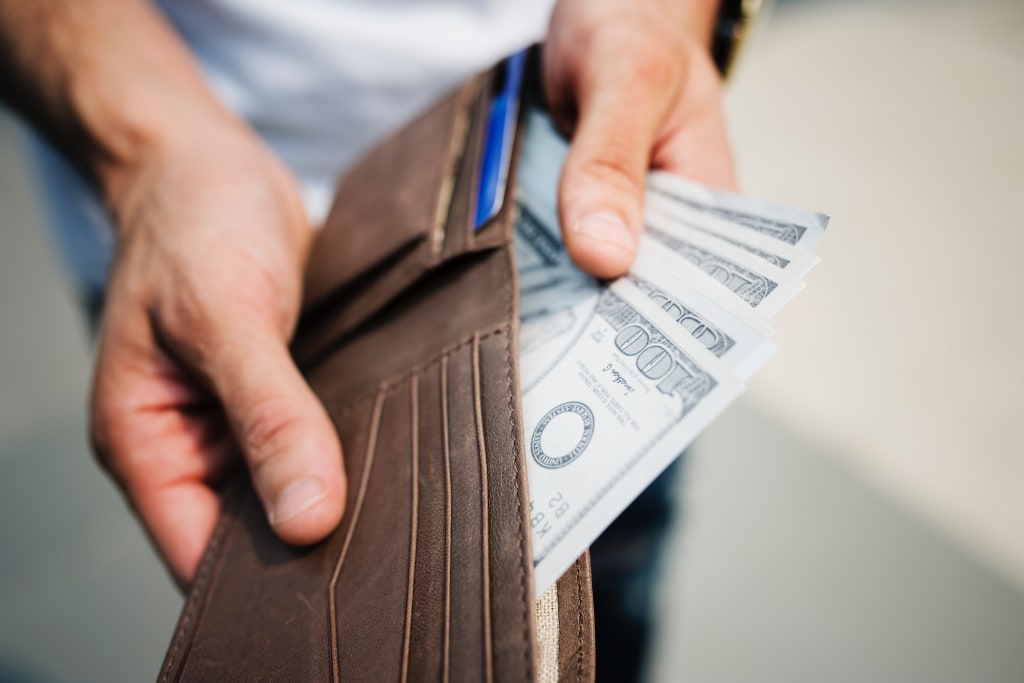 Couples all around the world are anxiously waiting for the day they get to join hands with their loved one and say the words "I do," sealing a lifelong commitment of companionship. With the copious amounts of planning, stress, and activities that accompany preparation of the wedding ceremony itself, soon-to-be married couples must consider in their planning what is to come after the honeymoon is over. One of the most crucial aspects of a couple's married life is that of finances.
With the stress of wedding planning, it is easy to forget the importance of having a somewhat difficult conversation before the marriage ceremony about how the couple is going to manage their finances. Typically, the mindset is that they will figure all of that out after their honeymoon is over and they have begun their journey. Because finances are at the back of a couple's minds during the wedding planning process, racking up debt on wedding expenses becomes an issue. To avoid financial burdens after a wedding ceremony takes place, here are three major tips that any soon-to-be married couple must know in order to have a solid foundation in dealing with finances.
Have the hard conversation.
For many young couples who are about to head into a lifelong commitment of marriage, the topic of finances rarely becomes a topic of discussion during a date or time spent together. It actually seems to be an awkward and difficult discussion to have in fear of offending one another, getting into some disagreement, or whatever the reason. As awkward and difficult as it may be, couples must set a sturdy foundation for how they will manage their finances after one is married. After all, financial difficulty has become the leading cause of divorce in the United States. Setting expectations of how you plan to manage your finances together as a couple is key in getting on the same page and beginning to set financial goals that will lead your marriage to a life a financial success.
Whether to Combine Your Income or Not
One of the first things to decide regarding finances is whether you should have your bank accounts merged or not. Because at marriage you are entering into a lifelong commitment of companionship and teamwork, it is strongly suggested to merge your bank accounts as soon as possible. You will be working together to pay rent, bills, and other major expenses. However, when it comes to a decision about whether you should merge your finances together in one bank account or not, it is most important to do what matches both your financial goals. What is most important is that you are on the same page with what you are doing with your finances.
Avoiding Unnecessary Debt and Saving Before the Big Day
Marrying into debt is not uncommon, and for most should be expected. However, on top of previously accumulated debt by the individuals, further debt should be avoided, and plans to save for wedding expenses should be considered in wedding planning. One of the most exciting parts of preparing for a wedding ceremony is purchasing engagement rings and having a memorable proposal. However you decide to pay for your ring, remember that you shouldn't feel pressured into buying a top-end ring to impress your soon-to-be spouse. The financial burden that comes from purchasing more than you can afford can be very detrimental to newly weds. Some have come up with a two-month salary rule, which implies spending about how much you would make in two months of salary. This can be a helpful tool if you have low income, but for higher income earners, this could imply spending way more than is necessary for a ring. Be wise in your spending, and stay within your means. Communicating with your partner on how much you would like to spend can save you from a detrimental financial situation after marriage.
Reader insights
Be the first to share your insights about this piece.
Add your insights