How to trade forex online
Know about Limit order, Market order, and Stop Loss Limit for trading in forex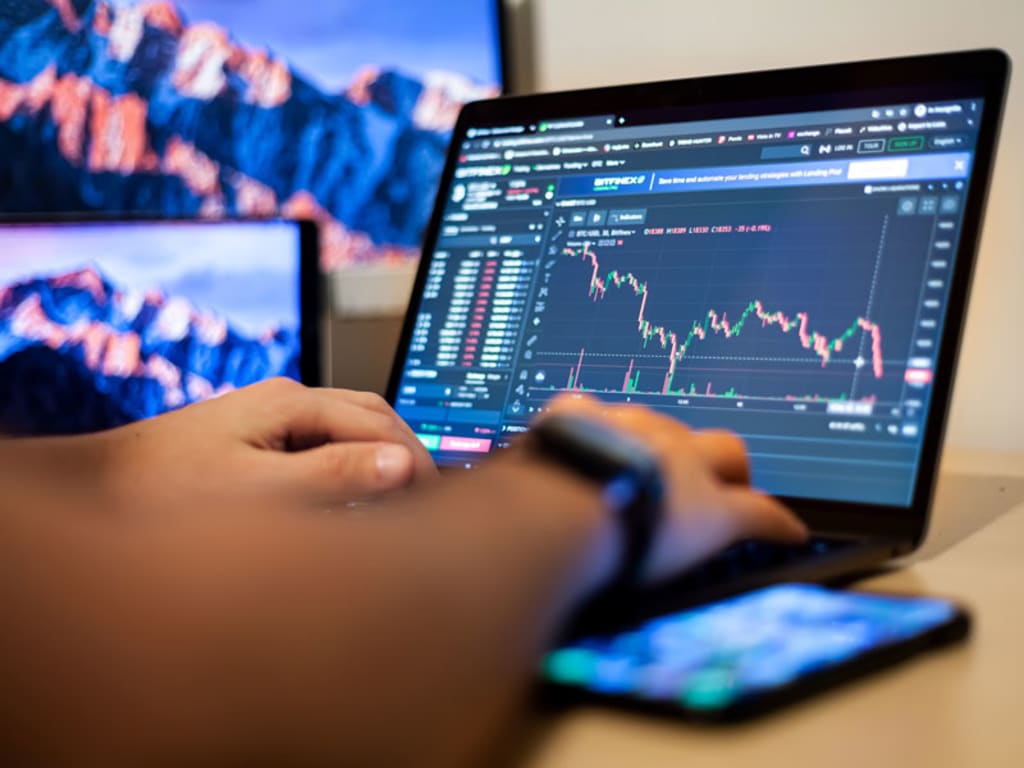 If you haven't tried trading Forex online, you're missing out on a very lucrative business. Getting started can be easy and there are lots of advantages to choosing this type of investment. Some of the most important ones are flexibility and diversity.
Limit orders
If you're thinking about trading forex online, you may want to take a look at limit orders. They are a useful tool that can help you set the right price for your transfers. This means you can make sure that your money is not wasted on a transfer that fails to meet your expectations.
Limit orders come in several varieties, including buy and sell, stop loss and stop-executed. Using these types of orders can allow you to control the price of your transactions while giving you more time to focus on other aspects of your investment portfolio.
The most basic of all is the market order. The order tells your broker to buy or sell your assets at the best available rate. However, it doesn't guarantee that the trade will actually occur.
When it comes to trading in the forex markets, leverage is a great way to get a handle on a larger volume of most traded currency pairs. A small investment can generate a big profit, but it can also wipe out your initial investment.
Market orders
Market orders are one of the most important order types used by traders in the Forex market. These orders instruct the trading platform to buy or sell an asset at the best available price. However, there are different types of market orders, so it is essential that you understand the differences between them.
There are two basic types of market orders: Buy and Sell orders. Buy orders are executed immediately. If the trader expects the market to move up, he or she will place a Buy order. If the trader believes the market is going to move down, he or she will place a Sell order. The difference in the buy and sell prices is the profit.
The other type of order is the stop loss order. It is triggered when the market hits a specified price. The trader can also set a stop loss level.
Stop loss limits
Stop loss limits are important strategies for forex traders. They can help mitigate losses when bad news strikes and can also allow traders to re-examine their positions once a limit price is missed.
There are two main types of stop and limit orders. The first is a static stop, and the second is a trailing stop. The difference is that a static stop is set before the trade is entered, while a trailing stop is adjusted as the trade progresses.
A trailing stop is useful when the trader is unable to watch the market 24 hours a day. The strategy aims to reduce the downside risk of a trade by taking into account multiple triggering prices.
The best stop loss level will depend on the investor's risk tolerance. Short-term investors will generally use a stop order above the current price, while long-term investors may set one below the market price.
Develop a financial plan
If you want to invest in the forex market, you should consider developing a financial plan before trading. A financial plan will help you determine your goals and how to get there. If you have a plan, you will be more likely to save money and pay your bills on time. The first step in developing a financial plan is to make a list of all your assets and debts. Then, you need to calculate your net worth. Using this information, you can then work with a financial planner or develop your own financial plan.
The next step in developing a financial plan is to decide on a time frame and how much you can afford to risk per trade. You should also make a list of exit points. For example, you might choose to use trailing stops or you might use chart patterns or indicators to detect reversals.
Originally Published on Market Million
Source: https://marketmillion.com/how-to-trade-forex-online/
Reader insights
Be the first to share your insights about this piece.
Add your insights