How to Choose a Copytrading Platform?
Start copytrading journey with profitable copy trader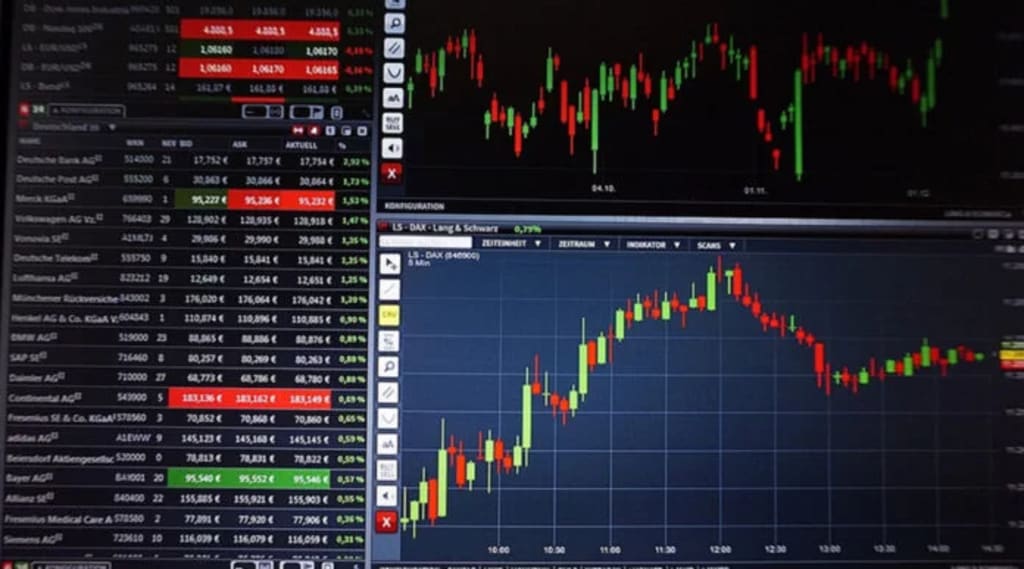 A copy trading platform is a service that allows you to copy trades from another person. You can choose a forex or stock trader, copy their trading strategies, and increase your own investment.
Increase your investment whenever a trade is copied
If you're just getting into the trading game, copy trading can be a great way to increase your chances of success. Depending on your broker and platform, copying trades may be automatic or manual. You'll need to decide how much of your capital you wish to devote to each trade.
As you begin your copying journey, there are many platforms and brokers to choose from. AvaTrade is a reliable and well-known provider. It also offers DupliTrade, an automated feature that allows you to set up your own signal providers.
It's also a good idea to consider the various features and benefits of each. For instance, the MetaTrader 4 allows you to chat with other traders, check industry news, and make adjustments to account details. Similarly, there are numerous options for a range of financial instruments, including stocks, futures, forex, options, and more.
Ultimately, copying trades can be a good way to increase your trading potential, while minimizing risk. However, it's important to keep in mind that it's never a sure thing. So it's best to have a solid investment strategy in place.
Transparency in details about traders you can copy
In order to make your copy trading experience more profitable, it is important to choose a copy trading platform that has many features. This way, you will be able to learn the strategies of the traders you are following. You can also find out more about their performance and track record.
One of the advantages of copy trading is that it allows you to gain access to global markets without the need to invest your own money. It can be an enjoyable experience, and is an excellent way to learn new trading strategies.
When choosing a copy trading platform, you need to find out whether the traders you are following are legitimate. You also need to check their track record and style. You should also look at the spreads and transaction fees. This will help you determine how much you can risk on each trade.
Before you start copy trading, you need to set up your details. This includes the amount of funds you want to invest in each trade. It's also important to select a trader who is experienced, low-risk and has a solid track record.
Mirror trading is perfect for investors who want to know all the forex trading
If you're looking to trade the forex market, mirror trading may be the way to go. Essentially, mirror trading involves copying the trades of other traders. This makes it easier for new investors to get their feet wet. However, it does carry a few disadvantages.
When choosing a mirror trading platform, it's important to find one that's both user friendly and regulated. Also, make sure the platform offers a decent selection of markets and currencies. This will ensure you're not limited to one particular type of investment.
Moreover, choose a strategy that's robust enough to withstand a change in the markets. Losses are part and parcel of trading, so be sure to keep your losses to a minimum.
In addition, a good mirror trading platform will allow you to compare the performance of your accounts with those of others. This is particularly important if you're a beginner.
Mirror trading can be effective if it's connected to the right strategies. It can help you diversify your portfolio and make informed trading decisions.
Issues with a copytrading platform
Whether you are just starting out trading or you have been doing it for a while, issues with a copytrading platform can be frustrating. There are many platforms on the market. Some are manual, while others are fully automated.
Choosing the right platform for you is an important part of making the most of your investment. You should consider factors such as your risk tolerance, how much you are willing to lose, and the level of transparency offered by the platform.
There are many regulated brokers that allow social trading. Oftentimes, you will find that you can follow a trader's strategies and invest in their portfolio. However, there are also a number of disadvantages to copy trading.
First, there is the cost of using a copytrading platform. Some companies may charge processing fees, and others may require a minimum amount you need to trade on their platform. There are also fees for withdrawing funds. These fees can be very high when compared to other investment platforms.
Originally Published on Businessfig
Source: https://businessfig.com/how-to-choose-a-copytrading-platform/
Reader insights
Be the first to share your insights about this piece.
Add your insights