Biggest Merger and Acquisition Failures in History
Did you know that Arby's and Wendy's intended on merging into one company, but failed miserably? Check out the other merger and acquisition failures that happened through the past years.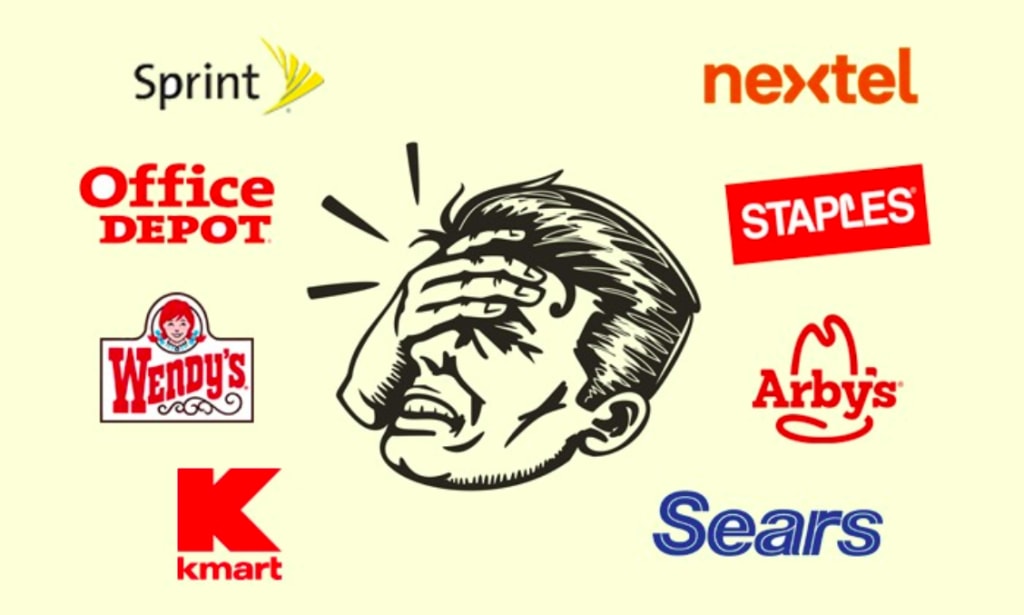 There are so many companies and businesses out there who are successful at what they do. From food-chain companies to technology and even motor vehicle companies, it's clear that the majority of them that we know are doing fairly well in the business. Companies like BMW, eBay, Microsoft, Google, Time Warner, and others have actually been part of either a merger or an acquisition, believe it or not.
If you're unaware of what either the two are, a merger is when two companies or businesses merge into one. As for acquisition, it when a company or business takes over another. We've heard many of these cases and while we've seen the most successful ones, there are also ones that failed pretty badly. See a couple of merger and acquisition failures that you didn't even know about.
Quaker Oats and Snapple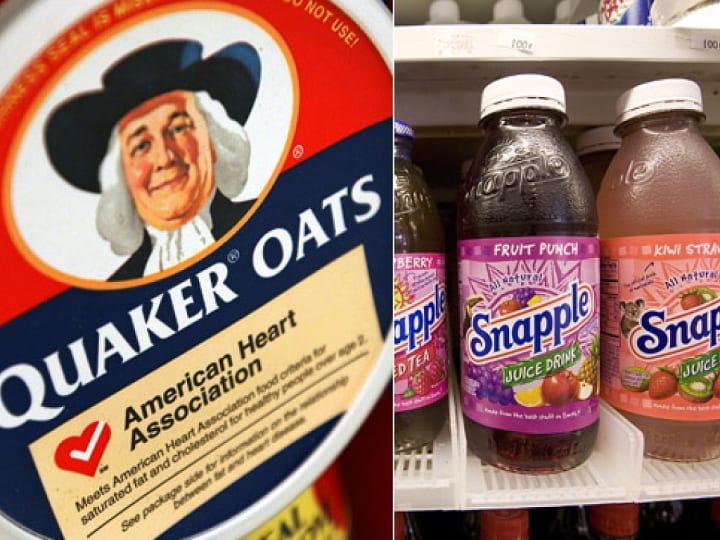 In 1987, Quaker Oats obtained Gatorade and they were feeling pretty good about themselves. Since it worked out so well, the company decided to double down with the acquisition of Snapple for $1.7 billion in 1994. However, it seems that Quaker Oats got ahead of themselves when a conflict occurred.
One of the first impacts against Oats was that the company overpaid for Snapple. Then, Oats embarked on a botched marketing campaign in order to get Snapple into the grocery stores and even restaurants. The cereal company completely ignored that the drink's ideal places were at gas stations and convenience stores. Since nothing worked out, two years later, Oats let go of Snapple for $300 million.
AOL and Time Warner
Time Warner and AOL merged at one point? Among the merger and acquisition failures that occurred, it wasn't so successful for these two companies. During the days of the dot-com bubble, a $164 billion merger of AOL and Time Warner happened and both old and new media companies connected into a potential powerhouse. As great as it sounded, it turned into a giant flop.
When the dot-com bubble bursted, the mega-company reported a $45 billion write-down in 2003 and then a $100 billion yearly loss. And around 2009, Time Warner completely withdrew itself from the internet and back into its own entity. Just when things were going great, the bubble had to burst.
Sprint and Nextel Communications
Among the worst merger and acquisition failures ever, telecommunication companies Sprint and Nextel worked out a $35 billion merger in 2005. While merged together, both companies served differently. Nextel focused more on the business while Sprint aimed at consumers and broadened data communications. And all of this was occurring right when the smartphones were slowly making their way into the market.
However, the benefits of the union never materialized. Then the two companies realized how difficult it was to combine into one and even the top executives of Nextel began to leave the second after the merger. Even though Sprint placed Nextel's value at around $30 billion, the company completely shut down in 2013.
Sears and Kmart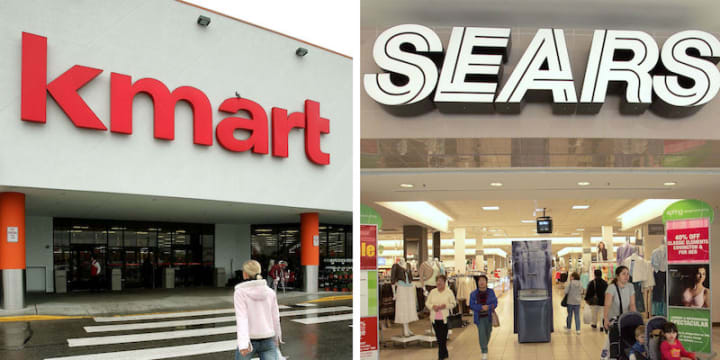 Around the early 2000s, retailers Sears and Kmart started to lose ground to Walmart and Target. Even Kmart was filing for Chapter 11 in 2002. In 2005, the hedge fund that controlled Kmart, Eddie Lampert, saw the perfect opportunity in Sears' diminished status to merge with Kmart and create "Sears Holdings." Sears even began to purchase Super Kmart locations as part of the strategy. The merge also meant that the companies would share proprietary brands and capture cost savings through reconciling supply chain and administrative overhead.
Ever since the merger, Sears lost around $7 billion. Between the years of 2014 and 2015, parts of Sears was being sold off, even the Lands' End and the company's stake in Sears Canada. Although Sears tried to push and make it all work, Kmart was slowing down while 100 of their stories were being shut down in the wake of their dismal 2011 holiday season, a breach in 2014, and another closure of 68 stores in 2016.
New York Central and Pennsylvania Railroad
Among the worst merger and acquisition failures, the Pennsylvania and New York Central Railroad companies were both vulnerable in the industry back in the 19th century. Even though they're rivals, the two applied for a merger in 1962. The merger would have made the combined company the sixth largest corporation in America.
When high expectations were made and the merger was approved in 1968, shifting travel trends away from the rail and towards planes and superhighway. Then tight regulations and leadership conflicts occurred, and this caused the super-company to file for bankruptcy in just two years short.
Daimler-Benz and Chrysler
Chrysler and Daimler are easily among the big names in the car industry. Since the two are powerhouse companies, why not combine the two? And that's what they did in 1998. Daimler paid $36 billion to merge with Chrysler, but leadership instantly created issues with the merged company. Chrysler's CEO Bob Eaton's retirement led to Daimler taking most of the control, and then other high-ranking Chrysler executives like the president and vice-chair were literally forced out.
While Daimler was in full control, he immediately began pouring resources into Chrysler. Yet, language, cultural differences, and misjudged product launches witnessed Chrysler losing market share fast. Recession and poor sales caused the end of the merger and in 2007, Daimler sold off 80 percent of Chrysler to Cerberus Capital Management for $7 billion.
eBay and Skype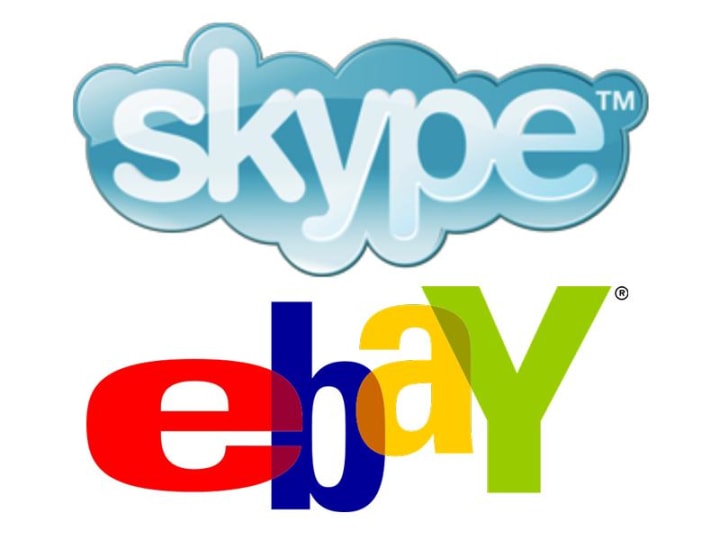 Believing that communication technology would guide buyers and sellers to connect better, eBay's leaders obtained VoIP business Skype for $2.6 billion in 2005. However, their expectations were far from what it became. eBay users, including buyers, sellers, and shippers, don't technically have any other proper way to communicate than through emailing.
So, eBay changed the management team in charge of Skype four times during its four years with the site. After those four years, eBay sold off 65 percent of the company to Silver Lake, Andreessen Horowitz, and the Canada Pension Plan Investment Board in 2009 for $1.9 billion. This conflict became one of the worst merger and acquisition failures ever.
Google and Motorola
The acquisition between Google and Motorola is among the worst merger and acquisition failures in history. In 2012, Google's Android OS already started off with a pretty big market share. When they obtained Motorola for $12.5 billion, the main goal was to build top-quality mobile devices. But instead, Motorola released a series of poor-quality phones and a broken promise to upgrade old Motorola phones for consumers to the latest Android OS.
As for Google, they kept releasing their own branded phones under Nexus, partnering with Samsung, Asus, and LG to manufacture the devices as well as wear away the value of the Motorola acquisition. Even though Motorola's Moto X gained some attention, it failed in the end. Two years later, Google sold off Motorola to Lenovo for $2.9 billion.
Microsoft and aQuantive
Even though Microsoft is a powerhouse company, they didn't keep up with Apple and Android in the mobile game. When the new Windows Phone was released in November 2010 with a totally new platform, many consumers weren't attracted to it. But in 2013, Microsoft CEO Steve Ballmer visioned an opportunity in Nokia, a Finnish phone company. So, Nokia made a deal with Microsoft's purchase of $7 billion in 2014.
Once the acquisition was made, it immediately became a giant flop when their new project, the Lumia phone line, didn't collect the developer or carrier partnerships needed for the phone to latch onto. And on that same year, Ballmer left Microsoft and new CEO Satya Nadella had to do major redesigning and layoffs to shape up the company—cutting off about 15,000 Nokia employees. Then the acquisition closed down in 2015 for $7.6 billion.
Arby's and Wendy's
Lastly, among the terrible merger and acquisition failures in history, is Arby's and Wendy's. Even though Wendy's didn't have a position to unseat McDonald's as the country's top fast-food chains, its 2008 acquisition by Nelson Peltz, owner of Arby's, and merger with the roast beef sandwich chain never seemed to get any closer to fast-food dominance.
The reason for the $2 billion acquisition was to help out both companies benefit through increased scale. However, the combined fast-food chains didn't help Wendy's at all in improving sales and even failed to have a meaningful impact on Arby's. And three years later, the "Wendy's/Arby's Group" sold off Arby's to Roark, a private equity firm.
Reader insights
Be the first to share your insights about this piece.
Add your insights