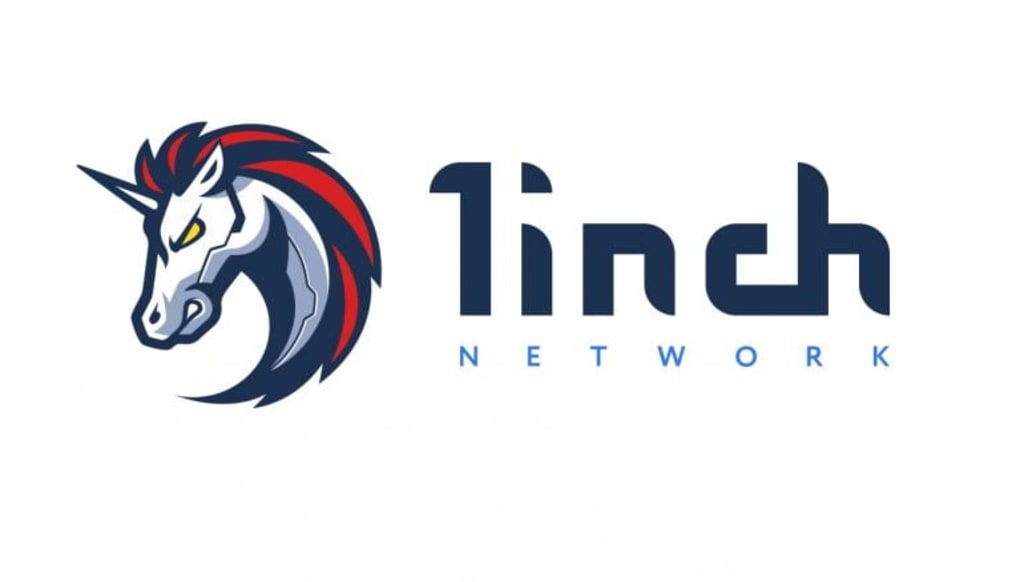 What Is 1inch Network (1INCH)?
The 1inch Network unites decentralized protocols whose synergy enables the most lucrative, fastest, and protected operations in the DeFi space.
The 1inch Network's first protocol is a decentralized exchange (DEX) aggregator solution that searches deals across multiple liquidity sources, offering users better rates than any individual exchange. The 1inch Aggregation Protocol incorporates the Pathfinder algorithm for finding the best paths across over 240+ liquidity sources on Ethereum, BNB Chain, Polygon, Avalanche, Optimistic Ethereum, Arbitrum, Fantom and Gnosis Chain. In just over two years the 1inch DEX aggregator has reached 1M users and surpassed $150B in overall volume on the Ethereum network alone.
The 1inch Liquidity Protocol is a next-generation automated market maker (AMM) that protects users from front-running attacks and offers attractive opportunities to liquidity providers.
The 1inch Limit Order Protocol facilitates the most innovative and flexible limit order swap opportunities in DeFi. The protocol's features, such as dynamic pricing, conditional orders, and extra RFQ support, power various implementations, including stop-loss and trailing stop orders, as well as auctions.
The 1inch Wallet is a multichain mobile platform that provides an easy-to-navigate interface with secure storing, transaction, and staking capabilities. This versatile wallet was built from the ground up to streamline interacting with 1inch's features.
The 1inch Network's governance token 1INCH is used to vote on protocol parameters under the decentralized autonomous organization (DAO) model.
In August 2020, 1inch got a $2.8 million funding raise from Binance Labs, Galaxy Digital, Greenfield One, Libertus Capital, Dragonfly Capital, FTX, IOSG, LAUNCHub Ventures, and Divergence Ventures.
In December 2020, 1inch raised $12 million in Series A funding, led by Pantera Capital, with others including ParaFi Capital, Blockchain Capital, Nima Capital, and Spartan Group. The funding round was conducted through a SAFT (simple agreement for future tokens) sale.
In December 2021, 1inch has closed a $175 million Series B round, led by Amber Group. Among about 50 investors that participated in the funding event are Jane Street, VanEck, Fenbushi Capital, Alameda Research, Celsius, Nexo, Tribe Capital and Gemini Frontier Fund.
Who Are the Founders of 1inch Network?
The 1inch Network was founded by Sergej Kunz and Anton Bukov over the course of the ETHGlobal New York hackathon in May 2019. The two had earlier met during a live stream of Kunz's YouTube channel (CryptoManiacs) and began entering hackathons together, winning a prize at a hackathon in Singapore, as well as two major awards from the ETHGlobal.
Prior to 1inch, Sergej Kunz worked as a senior developer at product price aggregator Commerce Connector, coded at communication agency Herzog, led projects at Mimacom consultancy, and then worked full time at Porsche in both DevOps and cybersecurity.
Anton Bukov had worked in software development since 2002 and in decentralized finance (DeFi) since 2017. Among other projects, his resume features gDAI.io and NEAR Protocol.
What Makes 1inch Network Unique?
In addition, to access to deepest liquidity from multiple sources across multiple blockchains, the 1inch Network offers users attractive prices and a high degree of security being the most audited project in DeFi.
How is the 1inch Network secured?
1inch is non-custodial, and all trades take place within one transaction from a user's wallet on any of the supported blockchains and layer-2 networks.
The technical structure of all 1inch protocols provides a high degree of security to users as well. For example, insecure liquidity sources can connect to the 1inch Aggregation Protocol without users risking the loss of funds. The protocol integrates security checks during every transaction to prevent any losses. As of July 2022, more than 240 liquidity sources are integrated into the 1inch Network.
1inch smart contracts got audited by leading audit teams in the industry such as OpenZeppelin, Consensys diligence, SlowMist, Haechi Labs, CoinFabrik, Certik, Hacken, Scott Bigelow, MixBytes, and Chainsulting.
Where can you buy 1INCH?
After the 1INCH token was launched in late December 2020, all wallets that had interacted with the 1inch dApp through midnight on December 24 received 1INCH tokens if they met certain criteria. Liquidity providers for the 1inch Liquidity Protocol are also getting 1INCH tokens according to the 1inch Foundation's various incentives and liquidity mining programs.
1INCH is available on multiple exchanges, including Binance, Huobi Global, Coinbase, FTX, Kraken, KuCoin, and OKEx.
About the Creator
The only way to do great work is to love what you do. If you haven't found it yet, keep looking. Don't settle. As with all matters of the heart, you'll know when you find it.
Reader insights
Be the first to share your insights about this piece.
Add your insights