10 Facts About Credit Cards You Might Not Know
You have a 700 credit score, sure, but do you know these odd and interesting facts about credit cards?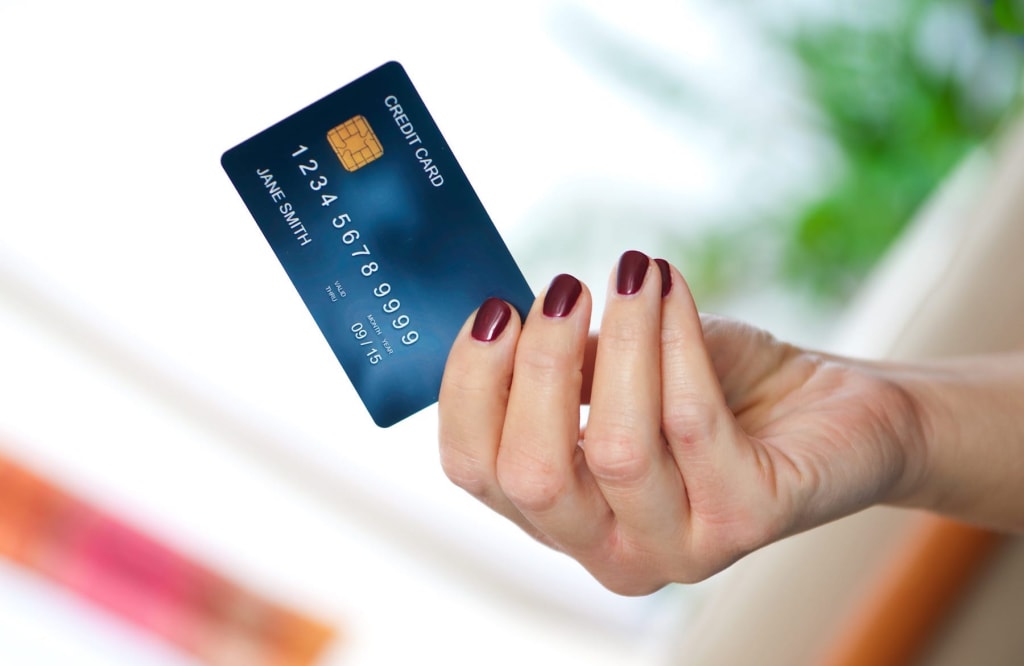 Ah, the credit card. It's about as ubiquitous as you can get. Slightly over half of all payment transactions now happen with a credit card or a debit card—and that number is expected to grow as years pass.
Most of us think we know everything there is to know about credit cards and credit scores. We know that 700 is considered a good credit score, that there are multiple credit bureaus that watch our transactions, some credit card hacks that are totally worth it, and that credit card debt is bad. Seems simple, right? Well, that's the basic gist of it, alright.
As simple as the credit card seems to be these days, we're willing to bet you're not totally knowledgeable about them. Here are some quirky, interesting, and at times, downright useful facts about credit cards you might want to know...
Getting credit used to be based on how you look, rather than how your finances looked.
It's true—and it's one of the reasons why credit reporting agencies are now legally mandated to establish credit scores based on your finances rather than your social standing. Credit bureaus of the past used to judge people based on their social standing, including things such as how the family dressed, who they were related to, and even there nationality.
Those who were not considered to be members of "upstanding citizenry" would be passed up for credit cards and home loans, regardless of how well they managed their money. That being said, credit bureaus were, for the most part, local. So, if you weren't accepted in one town, moving to a different place would be good enough to get you approved elsewhere.
Credit cards weren't really cards at first.
The first credit cards were more or less credit plates—like license plates. Shocked? It gets even stranger; most people don't realize how new credit cards really are!
Credit, as a concept, has been around for a while. Many stores issues out their own rudimentary versions of credit cards during the 1860s in the form of "charge coins." These coins would have numbers that corresponded to client data in a book, and when clients would order something using the coins, it'd be noted in a book and a bill would be sent to the home.
In the early 1950s and 1960s, credit cards were known as "Charga-Plates." These plates were embossed with the user's name and address, and when someone would use them, the stores would send a bill to the owner's home. The plates were about the size of a dog tag, and were generally only given to the elite echelon of shoppers.
Up until the 20th century, credit that you were able to get would only work at a single store or chain of stores. The actual invention of widely-used credit cards started with the Diner's Club card in 1950, followed shortly by the advent of the Visa card.
If you've ever watched an episode of Pawn Stars, you already should know that historic items always have the potential of being major paydays. Charga-Plate collectors exist, and will pay a pretty penny if you find a plate from the 60s. They're most coveted when they're still in their carrying cases.
It used to be more time-consuming to pay with credit than it was to pay with cash.
Oh, how times have changed, right? Back when credit cards were first invented, companies who accepted them would have to take a while to note everything down. They'd first have to write down the order, and then crack open a book to make sure that the credit card number given wasn't stolen. The entire process could take as long as 10 minutes. Yikes!
People aren't the only ones who get rated by credit bureaus.
If you have yet to invest in bonds or stocks, you might not know this. That being said, most investors are well-aware of this fact. Credit bureaus also give businesses and countries credit scores based on how likely they are to pay back debts and continue to be stable. This is actually how bonds are rated—and why you might want to avoid junk bonds.
Companies and countries that are considered to be "high risk" and choose to issue out bonds have to pay investors a higher interest. The reason why is the same reason why high-risk borrowers have to pay bigger interest rates on loans; there's a chance of default that could cause investors to lose everything they paid into the bond.
Two of the largest private antitrust settlement cases dealt with credit card fees.
Merchants will tell you that the amount that MasterCard and Visa charge per swipe often seems pretty criminal—but hey, they have to pay them, right? There really aren't many other credit card companies out there, which means that both Visa and MasterCards are technically trusts. Both of the largest antitrust settlements in US history dealt with merchants suing the companies over sky-high fees.
The settlements that were awarded gave out $5.7 billion and $3.7 billion to merchants involved in the court case, leading to a massive win for companies like Sears.
Back in the 1910s, Sears was known as a major innovator. It was one of the first companies to offer customers the chance to order by catalog, and also happened to be one of the first companies to offer up store cards. Their retail store card program ran from 1911 until 2003, when the Citigroup bank bought it out.
Oh, and if you have a Discover Card? Yeah, that means you're a Sears customer too; take that for one of the most unexpected facts about credit cards. The now-ailing department store announced the launch of the Discover Card during the 1986 Super Bowl.
Some credit cards are invitation-only.
Leave it to the super rich to want to make credit cards a status symbol, right? The most famous invitation-only credit card in America is the American Express "Black" Card, also known as the Centurion Card. Rumor has it that you need to spend at least $250,000 per year on the card, and you have to have a minimum annual income of over $1 million in order to get an invitation. Even then, you might get turned away.
Another high-status credit card you might never see is the J.P Morgan Chase Palladium Visa card. This card's design is even impressive, since it's literally made of gold and has the cardholder's information carefully etched onto its surface. Only those with a high net worth investment banking relationship with J.P Morgan are allowed to own one. Shockingly, this card has no spending limit. Good thing none of the best credit cards for students have no spending limit!
Around 40 percent of all American households rely on credit cards to pay their monthly bills.
Considering that credit card debt recently topped $1 trillion in the United States, this shouldn't be a shocker. That being said, it's not as bad as it looks. Many people who use credit cards do so in order to take advantage of credit card lifehacks like churning, or to reserve places at hotels. If you're in credit card debt, make sure you learn how to pay off credit card debt faster.
Want to find out if a credit card number is valid? You can do that by using the Luhn algorithm, which begins by doubling every other digit on your credit card, starting from the right. If the doubling of the number caused it to be a double digit, you'll need to add both integers together.
Next, you need to add the doubled digits to the ones you haven't doubled. If the total sum of the numbers is divisible by 10, you have a valid credit card number. If it's not, the card you're holding is likely a spoof.
Another little credit card number trick is to decode the original issuer of your card. Here's how to tell who gave you your card:
Airline cards always start with a 1 or a 2.
All Diner's Club cards and American Express cards start with a 3.
If you credit card number starts with a 4, it's a Visa. A 5 is a direct order from MasterCard.
6 is reserved for bank cards and merchandising cards.
Gas cards all use the number 7 as their starting number, while 8 is for telecommunications company cards.
9 is used for national assignment cards.
The first six digits of any card are the Issuer Identification Number, which means that anyone who has a card from the same issuer as you will likely have a similar IIN.
Finally, you might not realize why credit cards expire.
One of the most interesting facts about credit cards is that they don't expire because they are unsafe; it's because the magnetic strip inside of them take so much abuse. Typical usage means that cards will last about 2 to 3 years before they can't be usable anymore. That's why you get a new card every three years, and why you can sometimes use expired credit cards as long as the machines that scan them don't ask for the expiration date.