Best Investing Apps in 2018
Love the idea of making money while you sleep? These are the top investing apps you should have on your phone.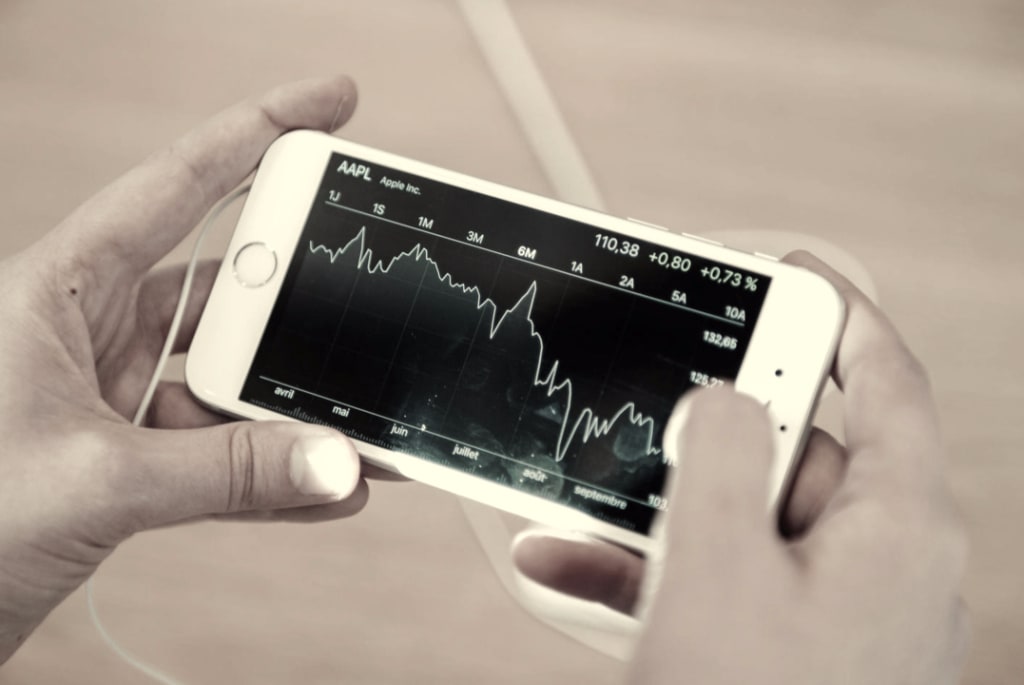 Investing apps are taking over the stock market and are now beginning to be cited as one of the best ways to start investing in the stock market. Truth be told, the convenience and ease-of-use they offer make these apps some of the best inventions the finance world has ever seen—and this is true, even if you're a veteran trader.
Though all investment apps tend to have their perks and pitfalls, some are just plain better than others. We decided to take a look at the best apps for investors of all walks of life, and give our two cents. Here's what you should check out.
If you're old school about your investing and want to have all the research tools at your fingertips, then you really can't go wrong with TD Ameritrade. This app is known for being easy to use, filled to the brim with research tools, and makes investing a cinch.
This app remains one of the best investing apps for people who want to take a very numbers-and-charts take on investments. The app trades stocks, ETFs, and other similar choices.
At around $6.95 per trade, this is a great choice for people who want to trade large quantities of stocks or take a more traditional route in the stock market.
Want to invest without investing? Acorns might be one of the best investing apps you can download. This simple app hooks up to your bank accounts and works by rounding up the dollar amount of every purchase you make.
Acorns then takes the extra cash and places it into an investment portfolio. The portfolio is designed by algorithms that figure out your financial goals and work towards it. You don't need to know about stocks to invest with this app, and a "set it and forget it" approach is totally fine too.
If you're looking for one of the easiest investment apps to use, look up Acorns. You'll love it.
Yep, you knew this name would show up here. Stash once started as one of the top micro-investing apps on the market. This app became famous for allowing you to invest in ETFs with as little as $5 at a time. Now, the app has expanded to offer IRA accounts, life insurance quotes, and slices of individual stocks.
A rich education section and great returns make this one of the most popular apps among Millennial investors who don't know much about stocks but want to make money on the market.
One of the biggest investing apps on the market right now is Robinhood, and their claim to fame is one that few other apps can match. This stock trading app allows you to buy and sell stocks without any fees whatsoever. You heard that right, zero fees.
The success of the initial app was so massive, Robinhood ended up expanding its reach into cryptocurrency. If you've been considering investing in Bitcoin, this is a great app to test the waters while also doing traders.
Did you ever want to have a friend who would gently guide you when it came to your investment life? That's what WiseBanyan aims to be. This app is one of the best robo-advisor apps of the year, and works as simply as could be.
All you need to do is tell WiseBanyan what your financial goals are. WiseBanyan then comes up with a plan for you and guides you towards every step of the way.
Often dubbed the "Acorns for cryptocurrency," Coinflash is an app that allows you to invest your spare change into cryptocurrencies like Bitcoin, Ethereum, and Bitcoin Cash. Though cryptocurrencies are one of the riskiest investments you can make.
Fans of alternative investing apps with a uniquely "micro-investing" route will love what they can do with Coinflash.
Part retirement planning app, part robo-advisor, and part stock trading app, it's easy to see why an app like Betterment is so popular with people. The entire goal of Betterment is to help people make more money, and learn the ropes of proven investment strategies.
What makes this one of the best investing apps is the fact that it offers a ton of education for newbies, lots of advice for investors of all levels, all while offering money-saving features like tax loss harvesting. All the investments are automated and are placed into funds designed to maximize your profit.
The low maintenance fees and easy to understand cost structure make this a winner, no matter what your goals are.
Do you love the idea of buying up shares of stock, but don't really have enough money for a full share of Apple or Google? There are a couple of investment apps you can work with to meet those goals. One of the more popular options is Stockpile.
What makes Stockpile so fun isn't just the "slice of share" option; it's the fact that you can gift stocks, set up a trust fund for kids, and even learn about stocks while you do it all.
Motif is one of the top-rated investing apps for people who want to put their money where their beliefs are. This thematic investment app is all about letting people invest cash into businesses that want to build a better world.
If you are looking for an app that will allow you to be ethical while you rake in profits, Motif is the one app you've been searching for your entire life.
Perhaps one of the best investing apps for beginners who want to trade stocks like Ray Dalio would have to be Investr. This app starts off as a game that allows you to win cash prizes, but quickly offers you a real life portfolio.
This app is loaded with educational tools that are designed to make investing fun. To make the transition from game to real easier, fractional shares are allowed in your portfolio and research tools are left at your fingertips.
About the Creator
Ossiana Tepfenhart is a writer based out of New Jersey. This is her work account. She loves gifts and tips, so if you like something, tip her!
Reader insights
Be the first to share your insights about this piece.
Add your insights