Why It's Important to Vote
A Reminder That It's Still Important to Vote, Even In 2017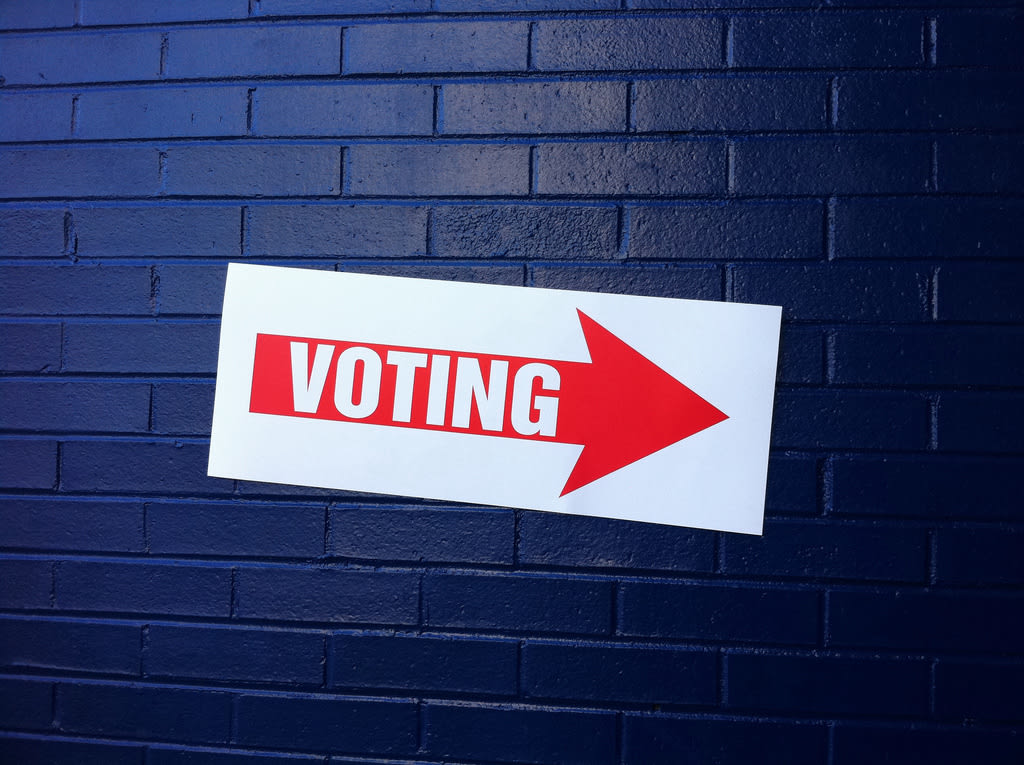 It's currently election season in 2017, so we're not voting for a new president, and, save for New Jersey or Virginia, we won't be voting for new governors either. 2017 is what's considered an "off-year" meaning that the focus of this year's elections is mainly local. That said, these "off-years" are not always the most popular or favorable time for people to go out and cast their ballots.
You might not know that elections are even happening. Cable news networks, such as Fox News and MSNBC, and network news outlets, such as ABC News or CBS News, aren't really covering the elections in great detail because what people are voting on varies from state to state. For example, the only thing that people living in Tennessee are going to be voting on this year is the state house. Florida voters will be heading to the polls to vote on just the state senate and municipal government. Pennsylvanians are going to get ballots to vote on state house, state judges, school boards, municipal government, and ballot measures. So depending on what state you live in, even though it may be an off-year, you can still make a difference because you might not be voting for the next president, or, in most cases, potentially a new governor, but you're still voting.
As a citizen of the United States, voting is not only your right, but it's also your duty! Voting is something that many generations of Americans fought for – and they won, so USE IT! People in other countries are doing the same thing right now, so we should all be grateful that we have this opportunity. Voting is also the voice of the American people. Voting gives us the ability to say what we want to say about the people in charge of, in this case, our communities, and if you don't vote, you're just allowing yourself to be silent when you could be voicing your opinion on people taking care of issues that matter to you! If you don't like your elected officials, voting is your chance to change that. If you like your elected officials, great! Vote to keep them in power.
Such issues can be very important. We all live somewhere. We all get education. We all walk on sidewalks. If you live in a place where it snows during the winter, we all hear about roads being plowed and the roads being pre-treated with rock salt. We all know that playgrounds are nice places for kids to go to relieve some stress. Although these issues might not be as big as the ACA or the opioid crisis, they are still issues, and we need to take those into account, which is one of the many reasons why it's important to vote.
One of the activities I did at new student orientation when I first came to college was an activity where everyone was shown a statement, and those that agreed with the statement stood up, and those that disagreed with the statement stayed in their seats. At opening convocation, the president of my university, during his speech, said that he noticed that when a statement saying something along the lines of, "I am very much into politics" came up, a lot of the new students remained seated. This means that they didn't want to get into politics, and to a certain extent, I don't blame them, especially after what happened last year. The whole point in me telling this story as part of this article was to say that I get it. I can understand why many people of a college (or even high school) age don't want to get into politics. But you can still go out and vote! If you don't like something, use your vote and change it. Vote whenever you can!
voting
Freelance author. I write about what I want which is mostly stuff about science and politics - or my own life.
Email: [email protected]
Twitter/Instagram/Snapchat: @Lexie_FM
Receive stories by A. Alexis Kreiser in

your feed