Why Alexandria Ocasio-Cortez Is the Future of American Politics
Whether You Agree With Her or Not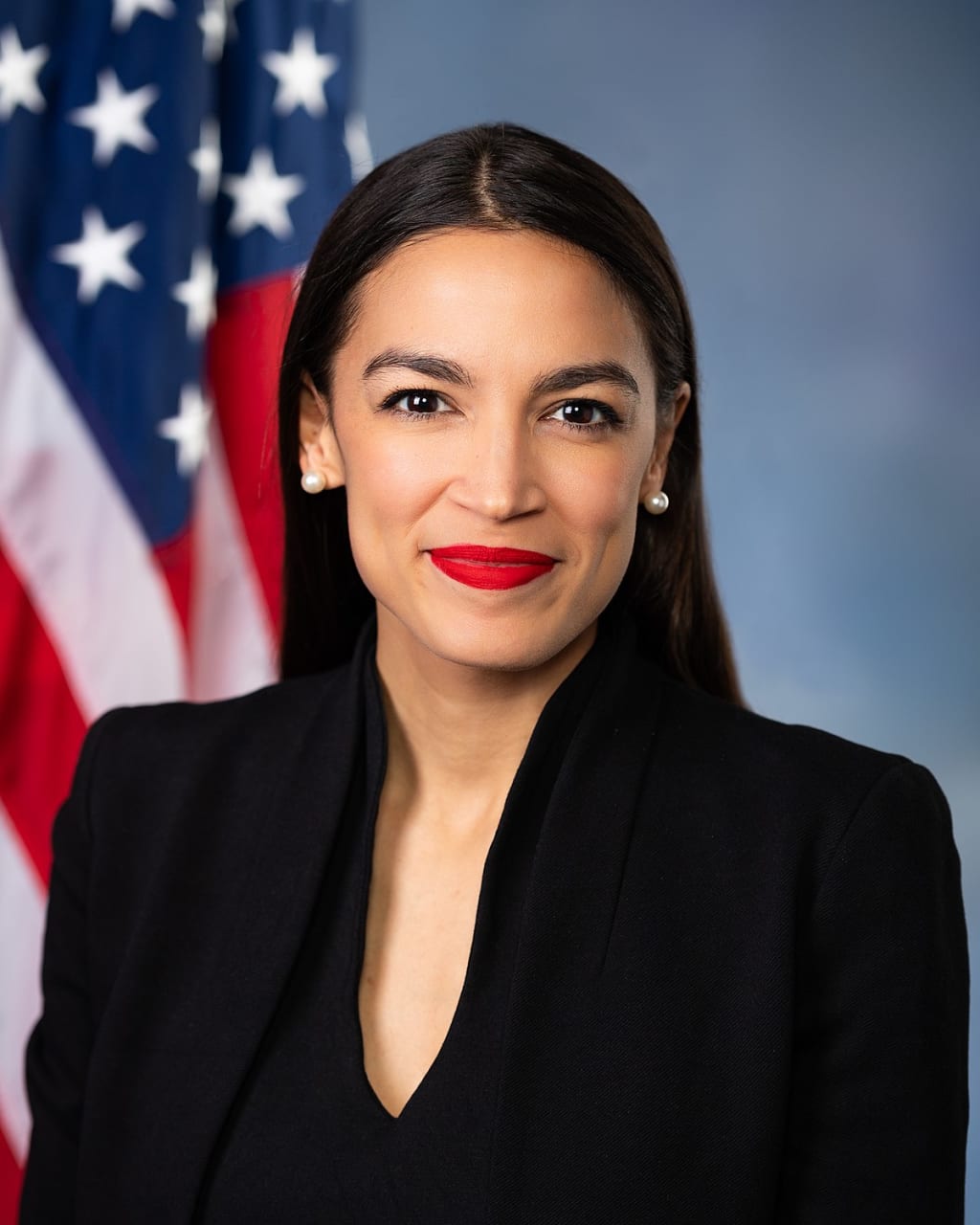 Source
The smart-talking girl from the Bronx who has no limits when it comes to slamming the President is making history every single day. Alexandria Ocasio-Cortez (or AOC) became a senator in a landslide victory this past midterm election, and as she continues to propose legislation and state her cases for everything from racial justice to economic equality, she also represents the future for young people in our political system.
Millennials and Gen-Zers are overwhelmingly liberal, and often show support for larger government involvement in social welfare and other programs. And naturally, since the largest voting body in the country is people under the age of 35, younger politicians will be taking the stage.
At 29 years old, AOC is the youngest serving senator in government, and her views fall very closely in line with those in the same age demographic. She's affiliated with the Democratic Socialists of America, and has very popular views in regards to universal healthcare, affordable housing, and subsidized education.
Despite her popularity among young people though, she is has been the victim of scrutiny by conservative/older politicians and citizens. The notorious dancing video she made while at Boston University was truly a hinderance to the productivity of Congress, and conservatives made sure every one knew that. However, Cortez had no reservations on showing how ridiculous they were acting. She carries herself as the blunt "tell it like it is" woman from New York, and it's a major reason as to why she's so popular among young people. A refreshing contrast to the sly, beat-around-the-bush politicians we're far too familiar with.
This all encompasses into one thing that we all need to set straight: Whether you like it or not, Alexandria Ocasio-Cortez is the future of American politics. She is showing that someone can easily break the mold of your standard politician, and the young voting generations will most likely only continue to elect similar candidates. It's only a matter of time until more candidates become her idealogical contemporaries, and these somewhat taboo ideas (at least taboo to older Americans) will become legislation.
Policies regarding universal healthcare and subsidized education are widely popular among the majority of the country, and a main point of interest for young people. With Bernie Sanders starting the fire, and AOC spreading it, these ideas will soon become the norm. And considering as time progresses this country has actually become more and more liberal, these candidates will find a safe cushion for them to get elected.
Another aspect to this is the country's overwhelming distrust of the Democratic Party. With such a large split in the 2016 election between Clinton and Sanders, millions of disenfranchised voters went against the party due to the proven skewing of the nominations. In response, many of those voters either retaliated and voted for Trump or voted for minor party progressive candidates. Then, when the midterms came along and with everyone being so dissatisfied with the current administration, they reacted and voted in more extreme (by comparison to currently elected Democrats) left-winged politicians. Could this lead to a debate about how voting has become more reactionary than principled? Possibly. However, the principles of young people are falling in line with the people they're voting for. It just so happens that a young woman from the Bronx fit the criteria they had, and she is now making history.
Now, let's all hope that she sets a standard for anti-lobbying measures and sticks to her guns, considering that lobbying has successfully been the fall of many formally admirable senators and congressmen and women.