Wakanda Forever? USDA Removes Fictional Marvel Country From Trade Partners List
Wakanda was put on in error, according to reports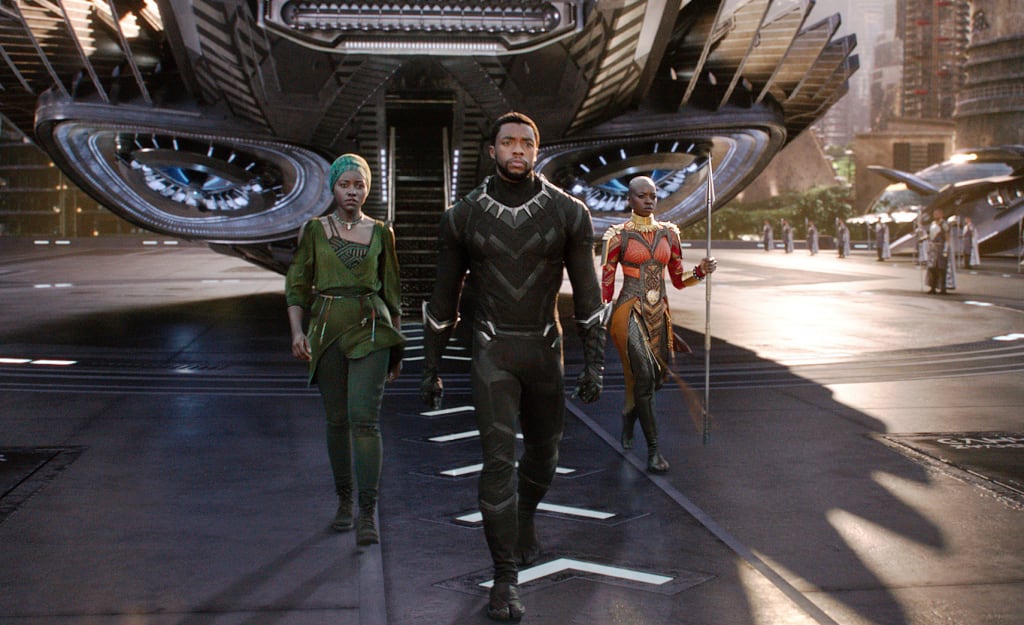 https://www.thesun.co.uk/wp-content/uploads/2019/12/NINTCHDBPICT000406553903.jpg
In a weird case of life imitating art, the country of Wakanda - established in #Marvel canon as the homeland of King T'Challa aka Black Panther - has been struck from the list of approved free trade agreement partners with the United States Department of Agriculture, or USDA.
Naturally, the press is having something of a field day with this, with Wakanda trending on Twitter since the morning of Dec. 19, 2019. According to New York Daily News, Wakanda was part of the US agricultural tariff tracker until Wednesday afternoon, when the error was ultimately removed from the site. The fact of Wakanda being there, however, wasn't fully an error, as it was part of a test to ensure the site was running properly. The error came when the country was not removed at all following the test.
"The Foreign Agricultural Service staff who maintain the Tariff Tracker have been using test files to ensure that the system is running properly," a statement obtained by New York Daily News reads. "The Wakanda information should have been removed after testing and has now been taken down."
Wakanda was first introduced into the Marvel landscape in 1966 and featured prominently in the early 2018 smash Black Panther. To be sure, if a country such as Wakanda existed, it would be the stuff of legend to have such a country as a free trade agreement partner. With its significant technological advances, including in the medical field, it would be sure to be a powerful ally to have in any trade agreement if the country existed. I realize that we're talking about how it was listed on the USDA site, but if one considered how tremendous an ally the country would be in other fields simply due to its technological prowess, there might be much that could be solved in society.
There could also be much we could learn about leadership from rulers such as King T'Challa, or about how to allow strong women to find their power in society as the Dora Milaje - the Wakandan army of spear-bearing women - have done. Ours is a society whose leadership has lost its way, whose leadership has focused on gaining and maintaining power rather than focusing on the betterment of society as a whole. I do understand that Wakanda is an idealized nation whose leader is also the idealized version of any leader. However, this is not to say that there are no lessons to be learned here from these characters.
It would seem that those in charge of the USDA Twitter feed are not without a sense of humor, either. Shortly after Wakanda was removed from the agricultural tariff tracker, the USDA decided to have some fun at its own expense on Twitter.
"While we removed the Kingdom of Wakanda from our list of US free trade partners, our relationship will always be strong," the department tweeted. "#WakandaForever."
According to BBC.com, an Orlando-based reporter also asked, "So do we, or do we not have free trade with Wakanda? Also where are things at on negotiations with Agrabah?"
Agrabah is the fictionalized city from Aladdin.
Twitter user @rk7979 decided the time was right to also fire a shot at embattled President Donald Trump, who made history on Dec. 18 by being the first president to be impeached in his first term and the third overall to be successfully impeached.
"Maybe @realDonaldTrump can make a better deal with them too! That I'd love to see!!! 😂🤣😂🤣," he tweeted.
Sure, Wakanda might be a fictionalized country, but wouldn't it be fun if it was a trade partner with the world as a whole? We might be better off than we are now in many respects.