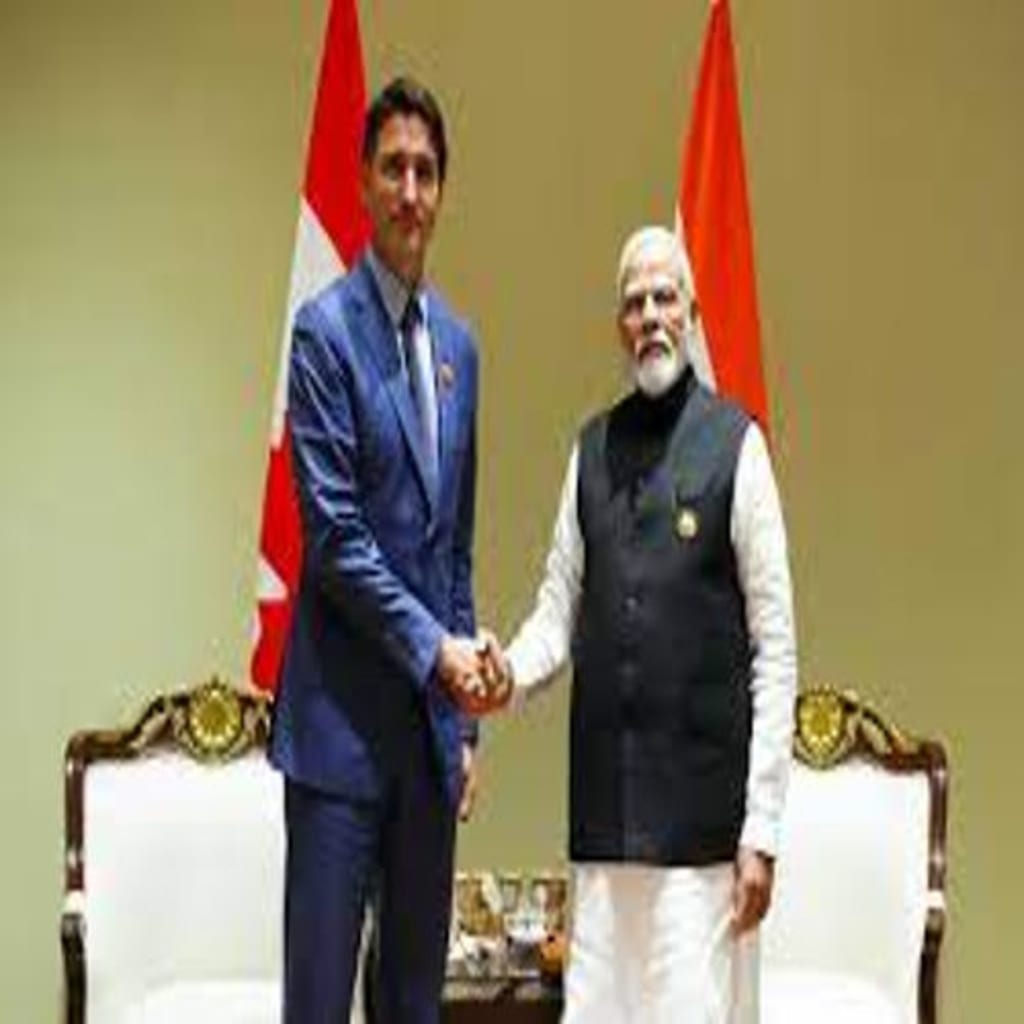 In recent months, a diplomatic rift between Canada and India has been making headlines. The core issue revolves around the murder of a Canada-based Sikh extremist and the allegations of India's involvement in the killing. Canadian Prime Minister Justin Trudeau's statements regarding the incident have added fuel to the fire, raising questions about the potential implications for the relationship between the two countries.
This article will delve into the specifics of the case, Trudeau's statements, and the broader implications for India-Canada relations. It will examine whether Trudeau's allegations were justified or whether they were premature and potentially harmful to diplomatic ties.
The Murder of a Canada-Based Sikh Extremist
The story begins with the murder of a Canada-based Sikh extremist. The victim's identity and involvement in Sikh separatist activities were relatively obscure, making him of little threat value to India. However, it was reported that he had been designated as a terrorist by Indian authorities due to his alleged organization of an informal independence referendum.
While some Sikh activists in Canada have engaged in activities related to the Sikh homeland referendum, these actions have not typically invited any significant censure from the Indian government. In fact, many Sikhs in Canada have peacefully participated in such referendums without any direct action from India. Therefore, the victim's connection to the referendum alone does not seem to provide a compelling motive for India to target him.
Trudeau's Allegations
The controversy escalated when Prime Minister Justin Trudeau made statements alluding to India's potential involvement in the murder. Trudeau stated that Canadian security agencies had found evidence suggesting India's role in the killing. However, it's important to note that Trudeau did not provide concrete proof but rather referred to allegations that he deemed credible.
Three months after Trudeau's statement, Canadian law enforcement had not arrested a single suspect in connection with the shooting. This lack of progress raised questions about the validity of the allegations and their timing.
Trudeau's Diplomatic Misstep
Trudeau's decision to air allegations about a potential India link to the murder, without concrete evidence or arrests, has had significant implications for India-Canada relations. This diplomatic spat was entirely avoidable and could have been handled more wisely.
Instead of making allegations without substantial proof, a more prudent approach would have been to charge all the suspects and present any evidence of Indian government involvement in a court of law. This would have allowed for a transparent and legal resolution to the issue.
The Impact on India-Canada Relations
The strained relations between India and Canada did not arise solely from this incident but have been brewing for some time. The fact that Prime Minister Narendra Modi raised concerns about Trudeau's soft stance on Sikh terrorists during their meeting in New Delhi added to the existing tension.
It is crucial to note that India has never been previously accused of carrying out assassinations on foreign soil, despite being the target of numerous international terrorist attacks. India's concerns about Sikh militant activities in Canada and the UK date back to the 1980s, when an Indian diplomat was murdered in Birmingham, UK, and an Air India flight was bombed, resulting in 329 deaths.
Assassinating dissidents abroad is typically associated with authoritarian regimes, not with the world's largest democracy. India has refrained from targeting U.N-designated terrorists based in Pakistan, despite their involvement in horrific attacks, such as the 2008 Mumbai massacre.
Conclusion
The diplomatic spat between Canada and India over the murder of a Canada-based Sikh extremist has raised numerous questions and concerns. Trudeau's allegations of India's involvement in the killing, without concrete evidence or arrests, have strained the bilateral relationship.
While tensions between the two countries had been simmering for some time, Trudeau's actions exacerbated the situation. It is essential for both nations to repair the damage to their bilateral relations, as they have historically been friends and partners on global challenges. The diplomatic rift can be mended, but it will require time and effort from both sides.
In the end, the case serves as a reminder of the importance of responsible diplomacy and the need for concrete evidence before making allegations that could have far-reaching consequences for international relations.
Reader insights
Be the first to share your insights about this piece.
Add your insights