STOP Making Breonna Taylor's Death into a Meme | Here is What You Can Do to Actually Help Arresting the Cops that Killed Her.
"Arrest the cops that killed Breonna Taylor" has gone from a call to action to an absolute tone-deaf meme.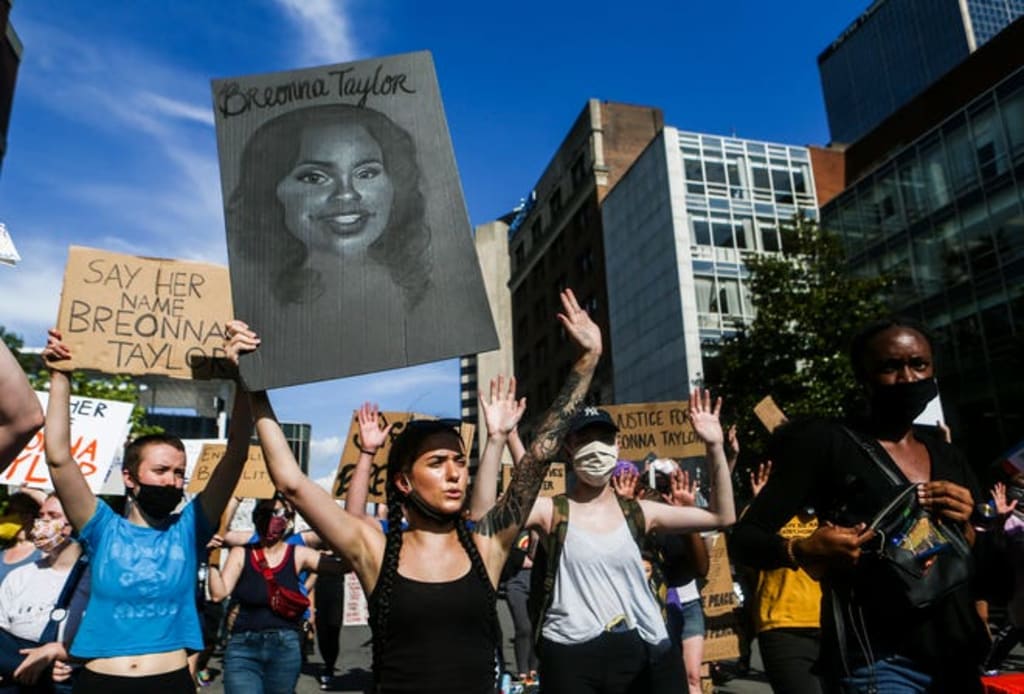 *100% of the earnings from reads on this article will be donated to the Loveland Foundation (read more about the organization at the end).
In the early morning hours of March 13th, 2020, Breonna Taylor, a 26-year-old black woman, was shot and killed by three plain-clothes officers who barged into her and her boyfriend Kenneth Walker's apartment in Louisville, Kentucky.
Brett Hankinson.
Jonathan Mattingly.
Myles Cosgrove.
These are the names of the three LMDP officers that were in civilian clothing and cars, that didn't knock nor announce themselves, and proceeded to shoot a total of 20 shots into an apartment that was 10 miles away from the suspected drug dealing-activity that they had related it to. 8 of these shots hit Breonna and ultimately killed her.
As the officers had not announced themselves whatsoever (they claimed to, but both Kenneth and neighbours dispute this), Kenneth - a licenced gun carrier - fired back in self-defence as he assumed them to be intruders.
After the shooting, the officers neglected to fill out an accurate report form of what had gone down. The form was nearly entirely blank and claimed that 1. Breonna had no injures even though she died from the gunshot wounds, and that 2. there was no forced entry even though they literally kicked down the door with a battering ram. They also charged Kenneth with first-degree assault and attempted murder of an officer. Yeah, you read that right. He was in between jail and home incarcerated until the 22nd of May - 71 days after his girlfriend was killed.
June 24th, Brett Hankinson was fired from the LMDP. Police chief Steve Conrad was fired June 1st, and Mayor Greg Fischer indefinitely suspended no-knock warrants as of May 29th. Bodycams are, as of June 10th, obligatory for all sworn officers.
So, to sum up: No-knock warrants have only been suspended temporarily, and it took 104 days for only one of three officers to be fired. And to this day, the only person who has been arrested in relation to the shooting is Kenneth Walker, Breonna's boyfriend.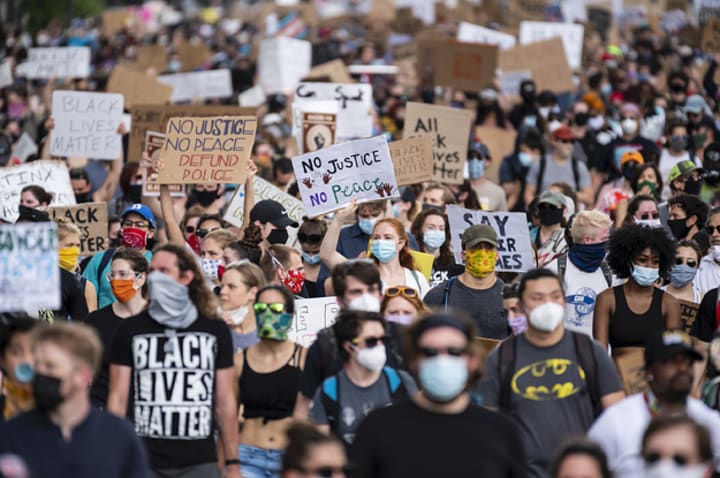 When the video of police officer Derek Chauvin murdering George Floyd came out, the BLM movement reached a tipping point and protests against police brutality broke out on a global scale. With the movement spreading like wildfire, awareness around the shooting of Breonna Taylor caught on and people started demanding justice for her.
The saying "arrest the cops that killed Breonna Taylor" quickly caught on as a call for change and action across social media. But in the past week, it has turned into a really icky, trendy, and completely tone-deaf 'meme'.
The #blackouttuesday thing was bad because it silenced the movement and was purely performative activism. But this feels worse. Not only is it empty and performative, but it mocks and trivialises her legacy and the demand for justice, just to get likes and retweets.
This woman was killed. Shot in her own home in the middle of the night, on the grounds for suspicion of drug activity that there were, in the end, found no traces of. This woman is dead, and her killers are walking free.
So, if you do actually want to have them - Jonathan Mattingly, Brett Hankinson, and Myles Cosgrove - arrested, here are some things that you can do RIGHT NOW to help make it happen. Because ending your quirky tweets with a surprise "arrest them" isn't gonna do shit. Sorry to be the one to break it to you.
E-mail and Call
Louisville Mayor Greg Fischer: [email protected]
Kentucky Attorney General Daniel Cameron: [email protected] & (502) 696-5300
Kentucky District Attorney Tom Wine: (502) 595-2300
Kentucky State Representative Joni Jenkins: [email protected] & (502) 564-5565
Kentucky State Representative John Yarmuth: (202) 782-8303
Kentucky State Senator Morgan McGarvey: [email protected] & [email protected]
Kentucky Governor Andy Beshear's office: (502) 564 2611
Contact these people and demand that they fire and arrest officers Jonathan Mattingly, Brett Hankinson, and Myles Cosgrove for the killing of Breonna Taylor on grounds of manslaughter and negligence. Ask that they enforce a permanent state-wide ban on no-knock warrants.
Demand justice for Breonna Taylor.
Sign Petitions
Donate to the Official Justice for Breonna Taylor Fundraiser
Breonna Taylor was a 26-year-old woman working as an EMT. She wanted to become a nurse and worked during the COVID-19 crisis. She was innocent, unarmed, and sleeping. But most of all, she was a human being. And no one should feel the fear that she did that night and the fear that so many black people feel every day as they walk down the street, drive in a car, play with a toy, go to the shop... No one.
Take action.
#JusticeForBreonnaTaylor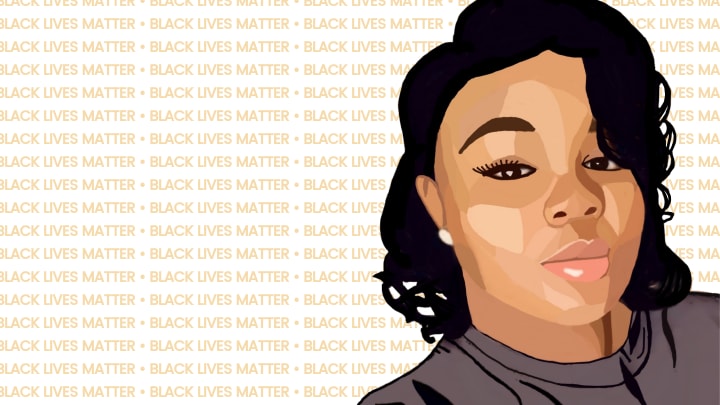 Thanks for reading along. As said, all earnings from the reads from this article will be donated to the Loveland Foundation. Founded by educator Rachel Cargle, the Loveland Foundation focuses on bringing healing and opportunities to communities of color, especially black women and girls, through access to fellowships, residency programs, therapy, and more. You can donate to them directly here.
If you want to support this article and my work, please consider sharing it online or with a friend! Any and all support is highly appreciated. For more, follow me on Instagram @MalinEvita.
You might also like…
Reader insights
Be the first to share your insights about this piece.
Add your insights