Ryan Wasted $73 Million on Midterms
Western Races Drive Up Losses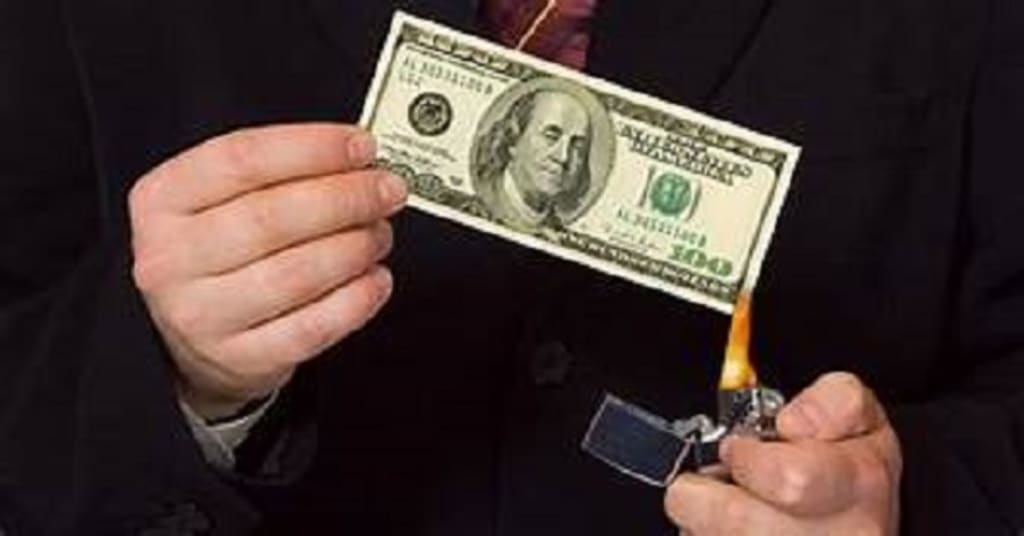 Now that all the dust has settled, and every race determined, it turns out the grand total of all the money the Congressional Leadership Fund wasted on attack ads was $73,177,712. That doesn't include the just over $3 million they spent on Conor Lamb's special election in Pennsylvania.
Late races that drove the total up include California 45, where Gil Cisneros narrowly defeated Young Kim. The CLF spent $6.2 million attempting to defend the open seat. One harbinger that it was likely to flip was that Hillary Clinton won the district by 8.6 points in 2016.
In California 10, college professor Josh Harder beat Rep. Jeff Denham in a close race. The CLF spent $4,053,925 on the race. Ryan attempted to attack Harder as a "shady San Francisco venture capitalist." You know Republicans are desperate when they are attacking people for being venture capitalists. They did use the classic "San Francisco" label to try and paint Harder as far more liberal than he actually is.
Four open races in the western states drove up the total further.
Nevada two, was open because Jackie Rosen was running for the US Senate (she won, beating Dean Heller). Ryan spent just over $3 million on the race, in a district which Trump won by 12.3 percentage points. Susie Lee, a public schools advocate from Las Vegas, easily beat Danny Tarkanian 52 to 43. In a truly surreal ad, Republicans attacked Lee for being, get this, a millionaire who has her own private airplane. Since when have Republicans been opposed to millionaires running for public office? They also attempted to link Lee with Nancy Pelosi, a standard in CLF ads.
New Mexico two, was open because Rep. Steve Pearce ran for Governor (he lost to Michelle Lujan Grisham). The CLF spent $1,077,813 trying to hold Pearce's district, which Trump won by 11.1 points—environmental lawyer Xochitl Torres-Small defeated State Rep and Yvette Herrell by around 3500 votes. The CLF pulled one of the classic pages from their playbook, attempting to link Torres-Small to Pelosi, claiming she was "liberal like Pelosi, a big mistake for New Mexico."
In Washington eight, seven-term congressman Dave Reichert announced his retirement. Ryan and the CLF spent just over $4 million trying to retain the seat. Pediatrician Kimberly Schrier defeated former State Senator Dino Rossi 52 to 48. Schrier graduated Phi Beta Kappa with a degree in astrophysics from the University of California; she literally is a rocket scientist.
In their ads, the CLF accused Schrier of refusing to accept Medicare patients (she did) and of being involved in a class action lawsuit (which she was not part of). Schrier's attorneys called the CLF ads "egregiously false" and threatened legal action against Seattle television stations who ran them.
Last, but hardly least, is Arizona nine. Rep. Krysten Sinema left to run for the US Senate (she won, beating Rep. Martha McSally). The district consists of the area east of Phoenix, and is centered in Tempe and Scottsdale. The CLF put a mere $83 thousand into the race. It was smart of Ryan not to waste more on the race, as Clinton won the district by 19.3 points. Not surprisingly, Democrat Greg Stanton beat Republican Steve Ferrera by 19 points. The money went to paid canvassers and door hangers.
Finally, there were two eastern races where Ryan wasted another $4.3 million.
In New Jersey three, which consists of Burlington and Ocean counties (the center of the state), Andy Kim defeated Tom MacArthur. This was a pivot district; Obama won it in 2008 and 2012, while Trump won it by 6.2 percent. The CLF sank $3,477,838 into the race and narrowly lost it; Kim won by 3500 votes.
In Michigan three, Ryan made a small investment of $864 thousand. The district consists of Lansing and the counties directly east. Rep. Mike Bishop won it easily in 2016, but ran into a buzzsaw this year. Elissa Slotkin, who literally fought ISIS as an intelligence analyst for the Central Intelligence Agency, beat Bishop by 13,000 votes (almost 4 percent). The district had gone for Romney in 2012 and for Trump by 6.7 points.
When one looks at the hypocrisy of the CLF ads, it is almost laughable. Attacking former intelligence officers and combat veterans over national security, attacking millionaires for being millionaires and simply lying about opponents when it was convenient. And in the end, almost 75 percent of the money simply wasted. While Paul Ryan jumped off ship to avoid becoming captain of the Titanic, his super PAC sure did spend a lot trying to keep it afloat.