One Step Forward, 2022 Steps Back
Two years after voters booted Trump from the White House, the negative effects of his presidency are still reverberating through our lives.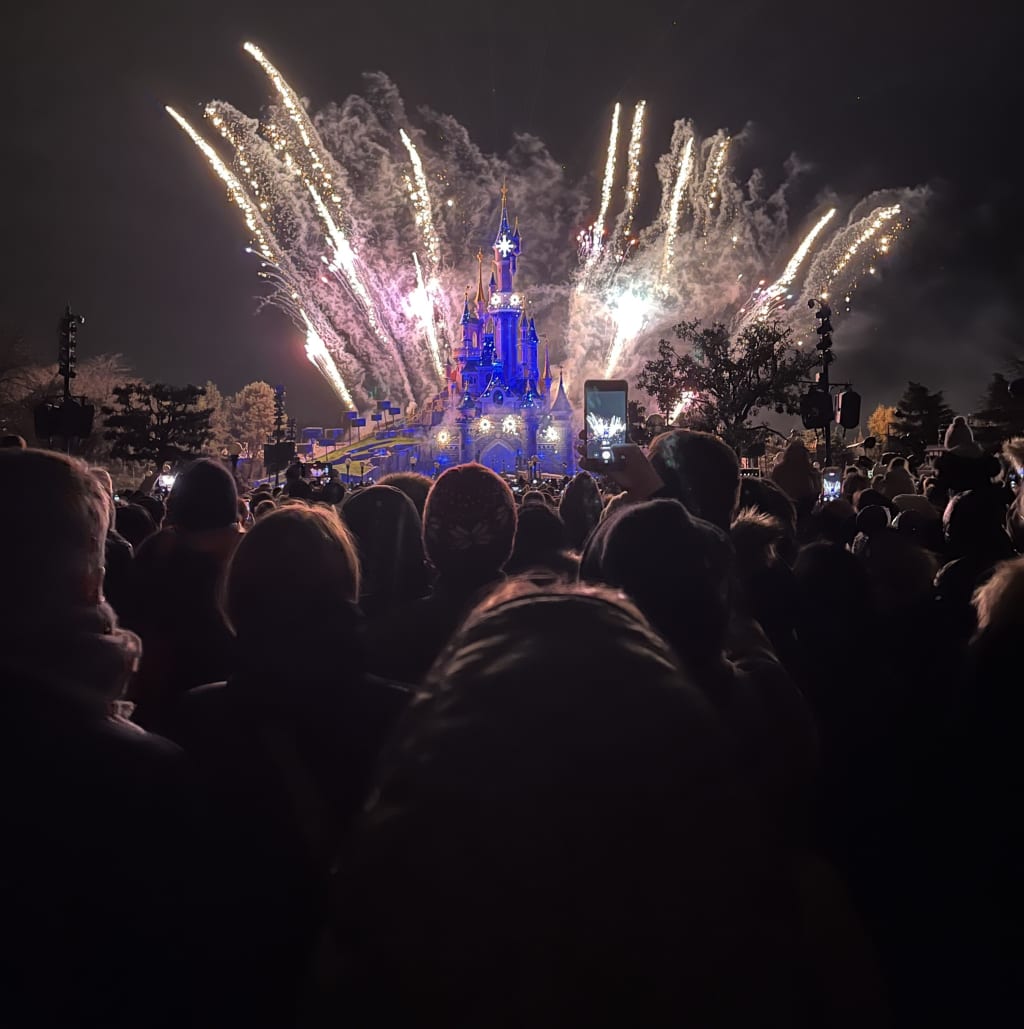 Crowds packed together once again to watch fireworks at Disneyland Paris in November
"We're pinheads now
We are not whole
We're pinheads all
Jocko Homo"
- DEVO
Had COVID been properly managed, it would have been in our rearview mirror as we negotiated our way through 2022. Instead, Trump politicized the virus, allowing anti-vax and other anti-science conspiracy theories to take root and condemning us to negotiate through a new normal where we are forced to deal with periodic outbreaks. The only positive is that adherence to Internet Pseudo-Science has allowed Darwin to rebalance the voter rolls.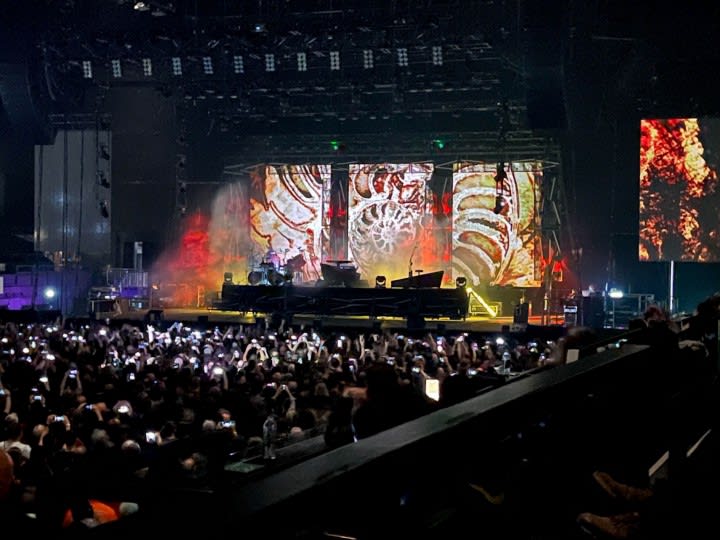 While in 2021 attempts to emerge from our COVID cocoons were often met with failure, public events largely returned in 2022. Concerts planned before the pandemic and then postponed and then postponed again were finally able to take place. In some cases, like Mötley Crüe's stadium juggernaut, the wait resulted in an extreme case of anticipointment. Other bands, like Rammstein and Nightwish, rewarded their fans with shows that exceeded expectations. An evening with Midnight Oil reinforced for me why shows had been postponed in the first place as I ended up with COVID four days after seeing their show.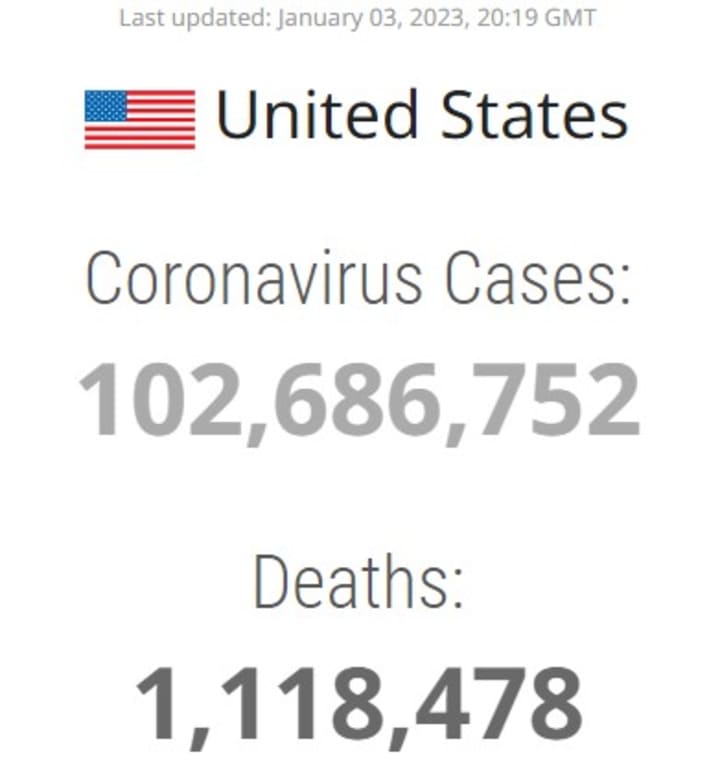 Trump's body count will far exceed the 1.1 million deaths (and counting) due to COVID. The appointments he made to the Supreme Court tipped the delicate balance that was keeping Roe Vs. Wade as the law of the land. Ignoring the doctrine of Stare decisis, Trump's court overturned nearly 50 years of precedents and removed the right of women to choose to terminate a pregnancy before viability. The effect on women was immediate, with some hospitals refusing to provide appropriate care after miscarriages and children being forced to travel across state lines "to avoid having their rapists' babies". As states continue to enact laws restricting legal access to abortion, it is clear that women are going to die needlessly.
Prior to the start of the year, the rights of the LBGTQ+ community also finally seemed settled but somehow the issue is once again front and center in the culture wars. Florida Governor Ron DeSantis led the charge, attacking members of the community in schools with his "Don't Say Gay" law and using law enforcement to go after gender-affirming care and drag shows. It is clear that no rights are safe when they can be sacrificed as fuel to feed a politician's aspiration for higher office.
Somehow the GOP continues to draw support from the working class despite the fact that the party continues to work against their interests. The forgiveness of student debt could have been a bright spot in a year of retreat, but once again Republicans forced a delay. Biden's first attempt to pacify complaints by limiting the breadth of the forgiveness was unsuccessful and the matter is tied up in a court system that is increasingly politicized. This leaves the 48 million people with nearly $1.75 trillion in student debt wondering when, and if, they will ever get the relief they desperately need.
As 2023 begins, it is becoming increasingly difficult to be an optimist. The bigots empowered by Trump continue to hold control over the GOP while the Democrats continually fail to make their case that the policies they back will help blue-collar workers and farmers in states that are solidly red. With the 2024 race for the presidency set to begin, the majority of the Republican party still has not accepted the results from the last one. Hopefully, someone will step up and become the leader that our country desperately needs.
My look back at 2022…
February
This Used To Be The Party Of Lincoln: GOP senators voted unanimously to block bills protecting voting rights. What happened to the party that ended slavery in America?
March
I Said Do Not Call: With unwanted interruptions by telemarketers seeming to increase exponentially, is the "Do Not Call" list working at all?
The World Falls Out Of Time: The death of Foo Fighters' drummer Taylor Hawkins comes at a time when his infectious spirit is badly needed.
May
Was This Supposed To Be An Attack? An attempted hit piece on Pilar Schiavo highlights one of the reasons I have endorsed her in the California State 40th Assembly District race.
June
Welcome To The GOP's Era Of Big Government: Not only does the Republican Party want to tell you when you will have children, but they also want to regulate how you will raise them.
July
Justice For Ashli Babbitt: Without the defeated president's "Big Lie," a mob would have never attacked the Capitol and Ashli Babbitt would still be alive. Trump needs to be held accountable for his actions.
August
Losing Sight Of The Horizon: We have become a society more concerned about what lies directly in front of us than the long-term effect of our actions on future generations.
September
Done With Public Transportation In Los Angeles: After getting stranded at Union Station following a concert at the Los Angeles Coliseum, I cannot trust our city's post-COVID transit systems.
October
"Sorry" Does Not Cut It: The members of the LA City Council who engaged in racist rhetoric had a year to apologize. With their words made public, they must resign.
Mike Garcia Put Loyalty To Trump Over His Oath To Uphold The Constitution: The Republican congressman voted against certifying the 2020 election and holding the former president responsible for events on January 6th.
November
The GOP's Disjointed Abortion Stance: California Republican Mike Garcia works to outlaw abortion nationwide while publicly framing the issue as one about local control.
An American Mouseketeer In Disneyland Paris: My family and I have celebrated many life events at the domestic Disney parks. What was it like to visit Mickey's European outpost?
December
Keep Kitty Litter Out Of Classrooms: When the GOP expressed outrage over children pooping like cats were they just trying to win votes or will they work to pass gun control?
Entitled Career Politicians: Members of the City Council have engaged in racism, violence, and corruption. Should one telling citizens "Fuck You" on the way out surprise anyone?
____________________________
Carl Petersen is a parent advocate for students with special education needs and public education. He was elected to the Northridge East Neighborhood Council and is the Education Chair. As a Green Party candidate in LAUSD's District 2 School Board race, he was endorsed by Network for Public Education (NPE) Action. Dr. Diane Ravitch has called him "a valiant fighter for public schools in Los Angeles." For links to his blogs, please visit www.ChangeTheLAUSD.com. Opinions are his own.
About the Creator
Carl Petersen is a parent advocate for students with SpEd needs and public education. As a Green Party candidate in LAUSD's District 2 School Board race, he was endorsed by Network for Public Education (NPE) Action. Opinions are his own.
Reader insights
Be the first to share your insights about this piece.
Add your insights