Nigeria at 61
Independence.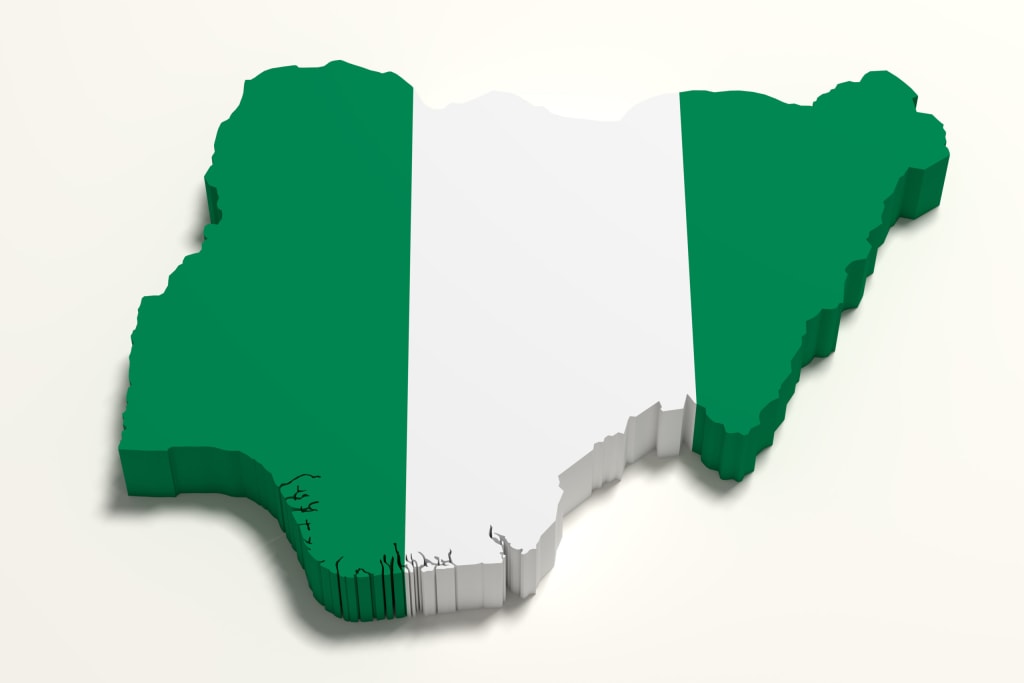 Nigeria a country whose name was coined from the River Niger flowing through the country. A Nation flowing with milk, honey and blessed with all natural resources mankind can ever ask or pray for, Nigeria a country full of diversity, a nation that has got over 500 Languages been spoken. A great nation blessed with great and sound minds. She was colonized by the British in the year 1960, and later then became a republic in the year 1963.
On this day 1st of October, the country celebrates its Independence honoring, and remembering her heroes past, with celebration going on all round the 36 states of the country. It struck my mind today as she clocks 61, and i ask myself this question is the Independence day worth celebrating? Do we have anything to celebrate about so far? I am so aware to my knowledge that i wasn't the only one with this thoughts about the celebration of the country's Independence.
Looking down the memory lane it looks as if the Nigeria of then is far more better than what we all have and are seeing right now.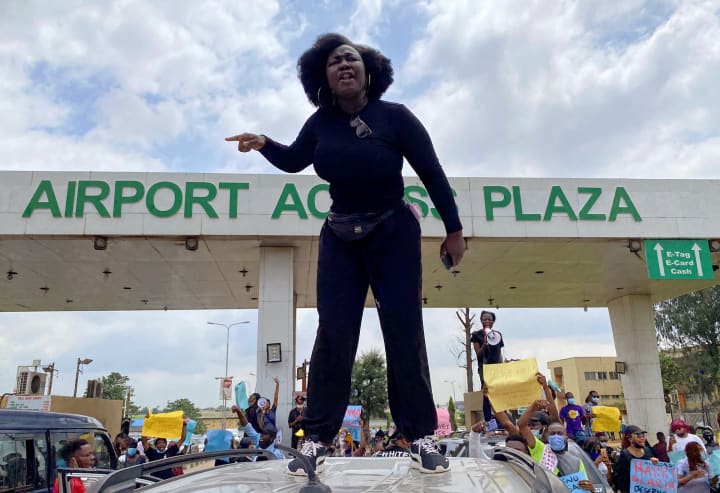 Back then citizens can boast of quality and free education which is nowhere to be found now, stable power supply which is also no where to be found, good roads and networks gone missing, quality health services all handicapped above all the rights of citizens are been trampled on by the so-called godfathers who tyranny and tirelessly refuse to go off power all because of their selfish interests.
As i write i ask myself again "Nigeria which way?" When will the citizens be able to live in total peace, not scared about them been kidnapped by the almighty "Unknown gunmen" that is gradually taking over the country and reducing the lifespan of your citizens. Nigeria which way? To move from one state to another has been a nightmare, Kidnappers picking up citizens from the highways and requesting unrealistic amount of money with threats, Who will lead us out of this? The Nation's vision 2020 been sung over decades of years back has now become unachievable, maybe i might just for the cause of this writing propose and declare a vision 2080, this might happen perhaps if we still have a country named Nigeria, and besides some generations of this tyrant leaders would have gone into extinction.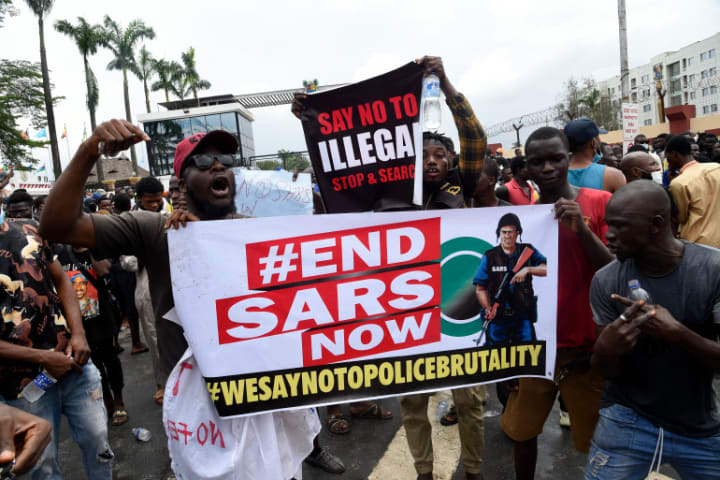 The Citizens bleeds and cries today 1st of October, go out there and hear the troubling and disheartening words from the mouths of her citizens. The Nigeria Naira now has no value whatsoever, holding the Naira amongst other currencies now makes your hard earned money become "coins" the truth still hides in our various hearts and innermost minds that we know the cause of it all, we know the root of all that is happening, but then who can stand? There is absolutely no voice for the masses, the only thing i can do from my space is to write and post hoping someday "Nigeria go better" as we have always been saying right from when we were young.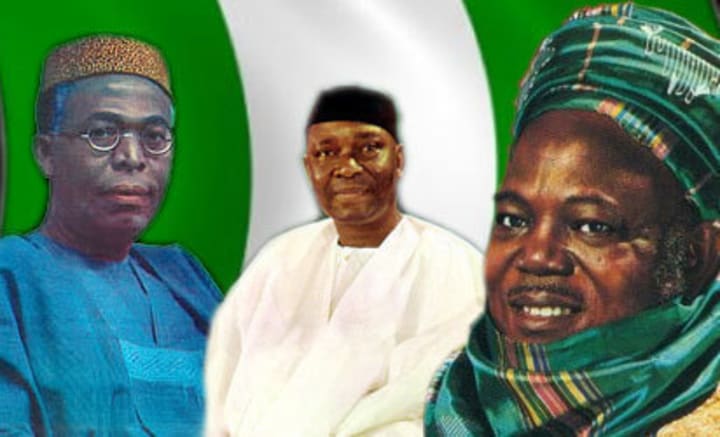 As we celebrate or should i say observe this day's Independence let us also visit the deepest part of our minds and call ourselves to order. We all know what to do to make this country great again and that we must always have at the back of our minds. The Interest of the nation should always be our sole aim and not that which satisfies our pockets.
It is our duty to be a good citizen, It is our duty to make Nigeria united and strong again.
Nigeria at 61, change can still happen!
The change begins with you!
history
Olalekan Adeeko is an author, podcaster, public speaker, and he advocates for gender equality.
He loves traveling, and meeting people.
He is the author of the best-selling book "Success is free; only if you are ready to pay the price."
Receive stories by Olalekan Adeeko in

your feed
They made us hold the name coolielike a cutlass it bit us coming to Guyana – From "Coolie" by Rajiv Mohabir For as long as I can remember, the word "coolie" has been thrown around casually when referring to Indo-Caribbeans—even by Indo-Caribbeans themselves. It was only a few years ago I learned the actual meaning and history behind the word, and I was extremely surprised. I had never considered what the word really meant, or where it had come from. It was always used loosely around me, so I didn't think it came from a negative place.

Immigration and Customs Enforcement (ICE) have confirmed that they are using rapid DNA testing at seven locations along the US-Mexico border, in order to identify groups of people falsely claiming to be families. The technology can produce a result in around 90 minutes—compared to the previously used police testing process which would take weeks.

Do you know how long it takes to get anything done within the government? Have you ever had to wait in the social security office or at the courthouse? The amount of filing and paperwork required for these types of changes is massive, and I believe that most of them do the best they can. I researched how to apply for a visa to the United States of America, and was shocked at how much waiting and red tape there is, even by government standards. This post outlines the necessary communication, documentation, and wait expectations for applying for a visa.

A tired man, down to his last tenner, pauses in the sea of umbrellas after a miserable day at the races. He's bored of seeing the same odds, presented by the bookies who all look the same, but just have different names.

President Donald Trump's first State of the Union address was being touted early on as a message of unity and bipartisanship. There were a few moments that President Trump received bipartisan ovations for Americans who had given their all and for his message about the strength of this great country.

If there's anything that's garnered much examination since the advent of the United States under President Donald J. Trump, it's the LGBTQ movement. In spite of claims to the contrary, it would seem as though the 45th president of the United States could be backtracking on his professed support of LGBTQ rights. When We Rise is then a well-timed, powerful miniseries that highlights the push for equality that those living in the LGBTQ spectrum are still fighting for.