Nadhim Zahawi: 100% Not Resigning.
Statement from Sunak's Office.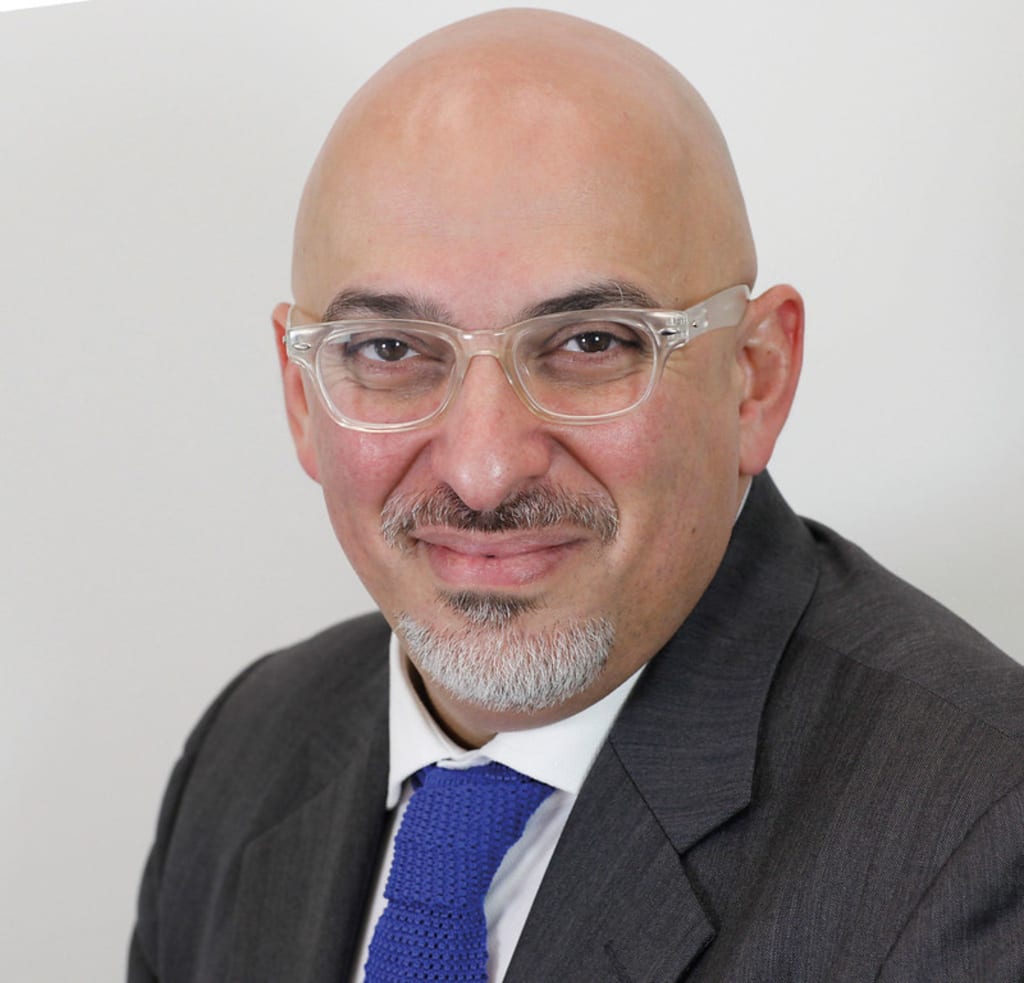 Conservative Party Chairman: Nadhim Zahawi.
Iraqi-born Chairman of the Conservative party Nadhim Zahawi is facing calls to resign. Mr. Zahawi is currently under investigation by HMRC, the Serious Fraud Squad, Customs and Revenue, etc. However, it seems Mr. Zahawi has settled with HMRC by paying 4.8 million Pounds.
Mr. Zahawi arrived from Iraq when he was a boy fleeing Saddam. The multi-millionaire is the co-founder of the polling company 'YouGov'. Zahawi fits the pattern of many Tory MPs of having large nest eggs.
Mr. Sunak's so-called ethics adviser is investigating alleged tax avoidance from Mr. Zahawi. Mr. Sunak has come under pressure to sack Zahawi. However, Sunak said he is waiting for the investigation process to take its course before acting. However, a contradictory statement has come forth from Downing Street. The statement says that Mr. Zahawi is '100 %' not resigning. Does that mean not resigning while the investigation is happening? Or not resigning whatever the outcome of the investigation?
In PMQs yesterday Sir Keir Starmer accused the Prime Minister of being "hopelessly weak". Weak in the fact of not sacking the Tory Party Chairman Zahawi. Sir Keir said Sunak would not act over Zahawi's alleged tax avoidance because his own finances were questionable.
Sir Keir quipped that Sunak could not say for sure when ambulances would arrive. Sunak could not say when the prison system would be sorted so our streets would be safe. The Prime Minister could even deal with tax avoidance in his own cabinet (referencing Zahawi).
Sir Keir said did the Prime Minister ever have moments when he thought the Prime Minister job was too much for him. Sunak hit back by calling Starmer a "hypocrite". Referencing the time when Starmer sat alongside Jeremy Corbyn and alleged anti-Semitism. Sunak said he resigned when Boris was found to be a liar. That may be true, however, Sunak was part of Boris' illegal activities so he has really no room to talk.
Also, Sunak spoke about openness, clarity and integrity on the steps of Downing Street when he took over from Liz Truss. However, the events unfolding have like Boris brought the above words from Sunak under question.
For example, when Wishy-Washy Rishi appointed Zahawi in October he said he did not know about his alleged tax avoidance. Sunak lied over his attending gatherings in 10 Downing Street and Whitehall. So how do we know he is telling truth about Zahawi?
Sir Keir went on that everyone could see what a weak Prime Minister Sunak has turned out to be. Sunak's blunderings like Boris are quite comical if it wasn't so serious. The sight of Sunak bouncing around in the back of a car not wearing a seatbelt whilst speaking to the camera was a blunder. Whether Sunak realized it or not some are comparing Sunak to the hapless Mr. Bean. Mr. Bean always ends up in some sort of trouble or escapade. Sunak being compared to the comic character created by Rowan Atkinson is not a good look.
Sunak often looks weird or robotic when making public appearances. When making public statements or interviews. One issue comes to mind. When he was fueling up his hatchback car at a petrol station. It turned out that Sunak had borrowed a car from a supermarket employee. This shows the gap in understanding between those we elect and the people who put them there. To think the public would believe that Sunak drives an ordinary car. Sunak is driven around in bullet-proof cars like Bentleys, Mercedes, etc. If Sunak was ever to drive himself around it certainly wouldn't be in a little hatchback car. Sunak in the film did not even know even how to work the fuel pump.
About the Creator
I am a freelance writer currently writing for Blasting News and HubPages. I mainly write about politics. But have and will cover all subjects when the need arises.
Reader insights
Be the first to share your insights about this piece.
Add your insights