I'm Not Thankful To Be An American
It Could Be Worse, But it SHOULD Be Better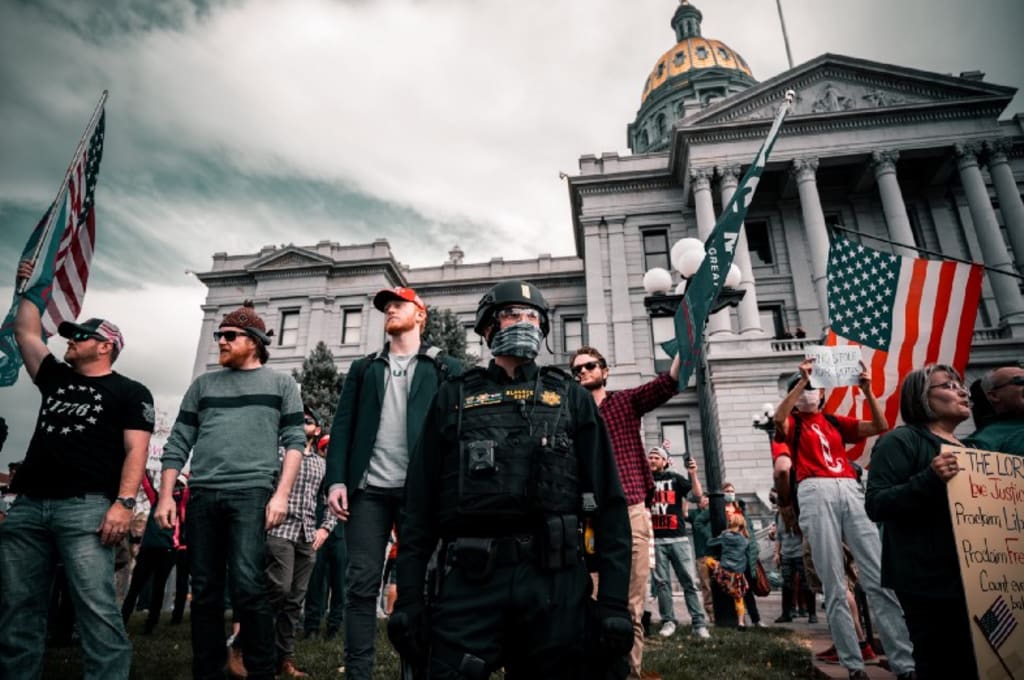 I do not feel the vibe that some domestic terrorists felt on January 6th, 2021. Photo by Colin Lloyd on Unsplash
Well, it's Thanksgiving Weekend 2022. A day of family, friends, food, and thankfulness. I have a lot to be thankful for.
I'm thankful for many things this year. One of the new ones for me is being thankful for being a writer. I couldn't say the same last Thanksgiving. I'm thankful for the opportunity to write so many blogs and to make so many wonderful friends. It's been awesome to have a voice these past 11 months.
I'm always going to use that voice. Some won't like what I'm going to say. I've come to find that there's absolutely no way to make everyone happy, as a writer. No matter how well you write, and no matter how many good things you stand up for, someone is going to think you're an asshole.
So be it. So I'll say what I'm going to say: I'm NOT thankful to be an American. I've hit the point where I'm truly disgusted by a number of things going on in our nation, and by some of its citizens. We have quite a bit NOT to be proud of, as a less than fully-evolved nation.
You hear people of a certain age and political affiliation mention making America "great" again. The United States has seen its better days, certainly. But GREAT again? Would we call ourselves a great nation?
Some would argue that we have been great in the past. I'd love to know what criteria we're judging that against. The number of nuclear weapons in our arsenal? Sure. We have a shit ton. We've only used two against innocent people of an enemy nation before. We're also the only country that has ever committed that atrocity. Twice.
Guns? The number of guns in our country outnumbers our citizens. We have mass shootings almost daily. The Wild West, masturbating-to-our-weapons mentality has made public places a crap shoot here in 2022.
Shit, I need to run to Costco for a couple of more pies. Better put on my flak jacket and Kevlar helmet. Maybe I can get someone else to deliver, instead. Better them than me.
Well, at least we care about all of our citizens and countrymen and women. Shit. We don't? A large segment of our country doesn't give a flying fuck about the safety and care of people of color, LGBTQ citizens, or immigrants. How soon we forget that almost all of our ancestors came here as immigrants at some point.
The children, though. We love babies here in America, right? I mean, at least when they're in utero. Once they're born, many people don't want to feed them or give poor families or single mothers the financial assistance needed to properly care for them. They're somebody else's problem, right?
How about other groups of struggling people? At least we're able to make sure nobody goes to bed hungry at night. Veterans, people struggling with addiction or mental illness at least aren't homeless, hungry, and cold, right? Fuck, I guess not.
So who or what do we care about, as Americans? Ourselves. Our stuff. Corporations. People who look like we do and worship the same God. If you're into Jesus, you're just all right with me. If you worship any other religious figure, fuck your feelings. You're not a real American if you don't celebrate and revere White Jesus. Wait, he was MIDDLE EASTERN?
Lies. Fake news. Propaganda the liberal snowflakes want you to believe. White Jesus would be all about capitalism, pulling yourselves up by your bootstraps, and he'd certainly be in favor of the party of law and order. I mean, we go to church when it's not football season, or if none of the games on TV are any good.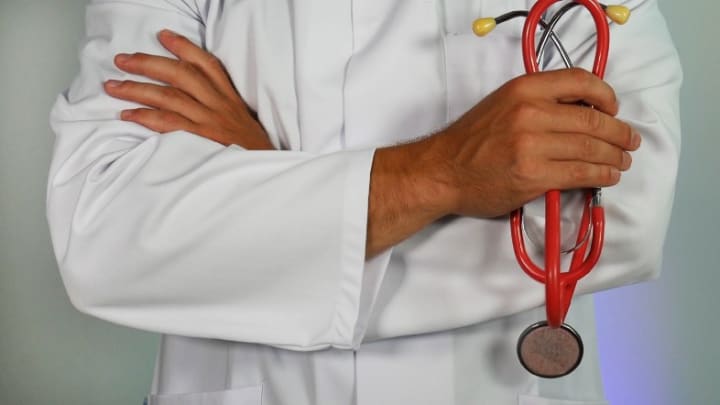 Ok, we're thankful that at least we have great healthcare available to all. Affordable. Comprehensive. Huh? Jesus Murphy, not even THAT? How do all of these other civilized countries manage to care for their elderly and sick? Oh, they don't have an overinflated, ridiculous military budget sucking a huge portion of the nation's budget. That's how.
We'll fix that. As more and more people take advantage of higher education and its affordable nature, we'll become a better nation full of more educated, better leaders. Wait, really? Less than 1 in 4 receive a four-year college degree in the United States? That's pretty abysmal.
Perhaps that's why our country is sinking and sinking fast. We are not admired, loved, and respected by the other leading nations on the world stage. Perhaps electing horrible leadership has turned us into the joke of Planet Earth.
I realize that there are far less desirable, more restrictive countries one can live in. Some of you may tell me that perhaps I should move to one of those countries if I'm not satisfied with the condition our nation is in. That's silly. I'm not going to leave the United States to go live in Iraq, Russia, or North Korea.
Still, that leaves 192 others to choose from. Even if you wipe out half or 75% of the more-restrictive, less-appealing nations on this planet, there are still choices. Sweden is the #1 rated country for quality of life in 2022. Denmark comes in at #2, and Canada, our friendly neighbors to the north, at #3.
There are 17 more countries on our planet with higher-ranked qualities of life than the United States. We finally show up later to the party, half-drunk, at #21. Better late than never, I guess.
There are certainly other options. And ones that my family and I will be thankful to have the choice to consider as options, should the US of A keep spiraling out of control as we head into 2023.
Get your shit together, America. I know I'm not the only one who feels this way. If your quality of life is feeling crappy in the land of the free and the home of the graves, you're not required to be thankful to be an American today on Thanksgiving.
There are plenty of other things to be thankful for. We have the freedom of choices in America. Just be sure not to leave the reproductive ones up to the women. The Supreme Court doesn't think they're capable of making those on their own.
About the Creator
Husband, father, writer, and poet. I love blogging about family, politics, relationships, humor, and writing. Buy me a coffee? https://ko-fi.com/jasonpro9
Reader insights
Nice work
Very well written. Keep up the good work!
Top insights
Eye opening

Niche topic & fresh perspectives

Excellent storytelling

Original narrative & well developed characters

Expert insights and opinions

Arguments were carefully researched and presented
Heartfelt and relatable

The story invoked strong personal emotions

Easy to read and follow

Well-structured & engaging content

On-point and relevant

Writing reflected the title & theme
Add your insights