Herschel Walker and Christian are a joke
Oh man! I have something to say about these two.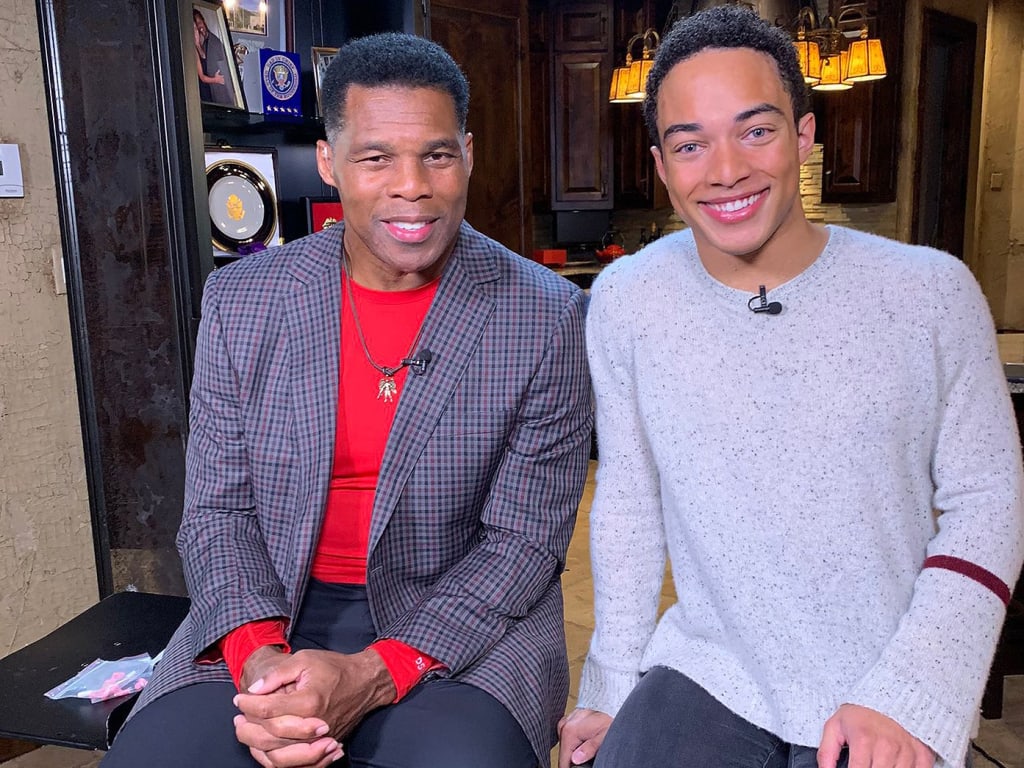 Herschel Walker and his son Christian Walker
Warning: This story contains strong language so please excuse the language. Readers be advised.
Oh man! This year 2022 is full of surprises and not so full of surprises like for instance the whole Herschel Walker alleged mistress and baby mamas exposing his ass.
Yeah no brainer!!!!
As you know former running back football player Herschel Walker has been running for Senator for Georgia and election is coming. The election race is on between Walker and fellow Democratic candidate Raphael Warnock and Let's just say the heat is on between the two however.... You know when they say "what's done in the dark, comes to the light" and the light is spotted Republican conservative candidate Herschel after the Daily Beast released an article scandalous story on his former girlfriend paying for her abortion.
Now in the The Daily Beast article the former girlfriend of Herschel who remains identity witheld claims that the "pro-life, anti-abortion" Walker paid her to get an abortion in 2009, with the amount of $575, a get well card signed by him, and a personal check of $700 signed by him.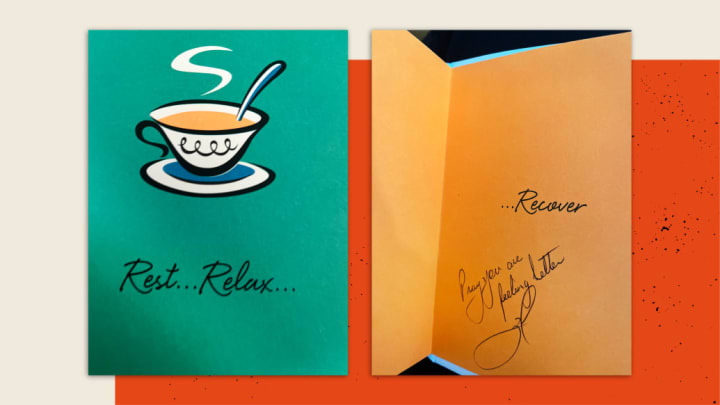 However, Walker went on Fox news Hannity denying all claims saying it was untrue and when Hannity mentioned about the money.
"I send money to alot of people!"
That is the most lamest excuse every black man has every said. Like wtf!!!
Its like the words of Sunshine Anderson song:
" Heard it all before

Baby this, Baby that But your lies ain't working now"

Yeah I get it!
Well someone close to Herschel took to social media and was pissed off with him. And you're not going to believe who?
His own son, gay or not gay conservative son Christian Walker.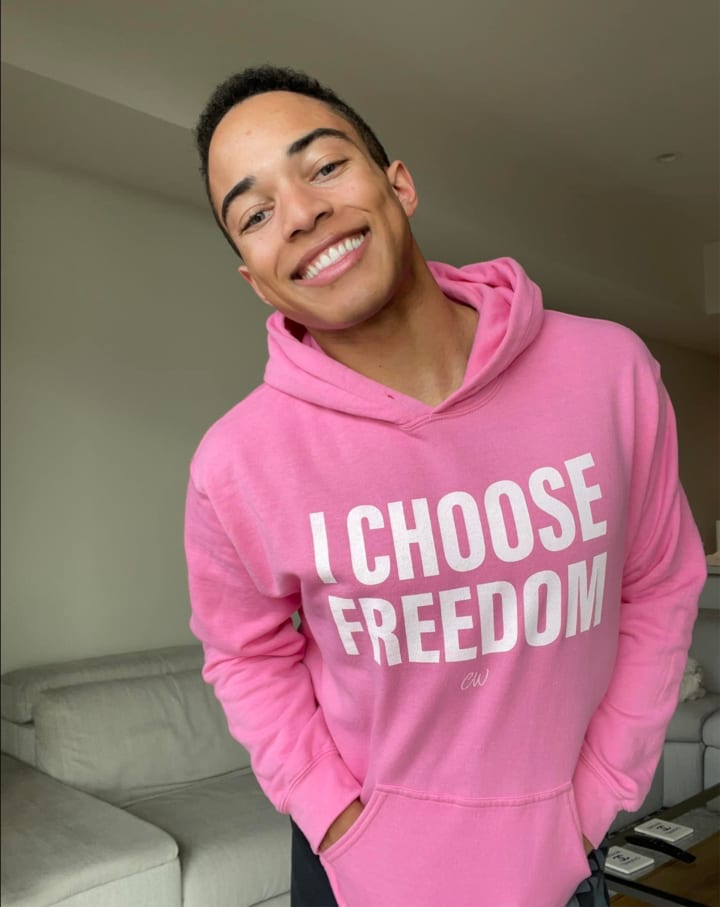 Yes, Christian Walker, former tiktoker Christian Walker...Shocker
Christian to express his disappointments towards his father on Twitter and by calling him a "liar" and exposes him.
He tweets:
"You're not a 'family man' when you left us to bang a bunch of women, threatened to kill us, and had us move over 6 times in 6 months running from your violence"

How DARE YOU LIE and act as though you're some 'moral, Christian, upright man'"
and lastly tweeted"
"Wear a condom, damn."
Then he posts a video calling out his father extremely dissing him and exposing his dad having four kids with different women and not taking care of them.
Well Herschel responds on Twitter by saying and I quote:
"I love my son no matter what."
Christian on the other hand: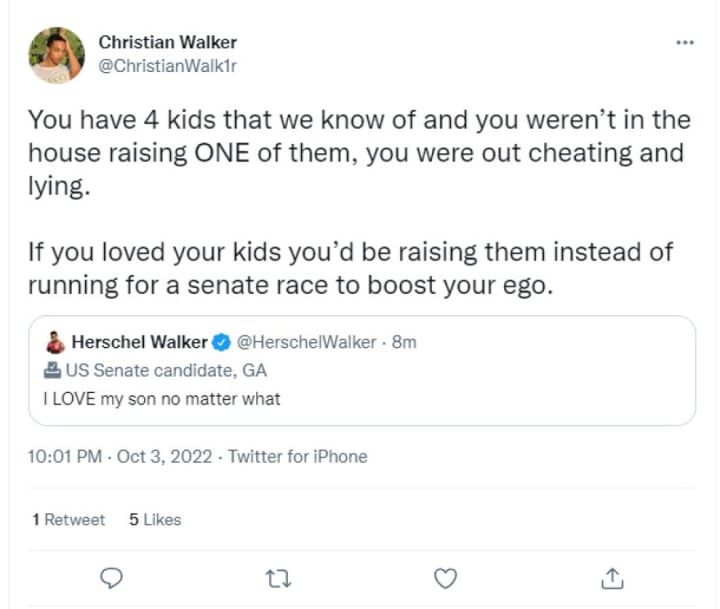 Wow! Slam dunk!
My opinion on this......
This whole thing with the Walkers is just straight up clownery. Hers is a straight up dime manwhore and a big fat liar. He has made lies about him being a family man even though he has children from different women he never takes care of, he claims he is a family man and is a pro-lifer even though he paid his mistress money to get an abortion. Also, that's not the only thing he lied about. He also lied about working with law enforcement which was real dumb. At the Georgia Senate Debate, Democratic Warnock brought Walker's claims of him working with law enforcement by saying:
"One thing that I haven't done is I haven't pretended to be a police officer and I've never, ever threatened a shootout with police,"

Warnock said at the Georgia Senate Debate.

Source: CNN
which I'm not going to lie it was hilarious and when the crowd started laughing Walker looked like a fool plus the nerve of him bringing a "badge"and say he is a "legit special agent" . Even though, it was just honorary badge which is given to the people for honor not making them as official police officers plus he wasn't allowed to bring the prop and the badge looked like he bought from the dollar store.
Warnock got him by the balls!!!!!
Now I am not calling out Christian because of his dad for hoeing around. I mean I don't blame him but still he should've known better what kind of father he is. Plus, he had the nerve to call out dead fathers on his social media even though his daddy is one of those deadbeats.
Congratulations Christian!
Who knows! I wish nothing but the best for the both of them who knows what's going to happen with his campaign I know for a fact he's not going to get cancel and I know for a fact Walker isn't going to win no doubt about it.
Comment on what you think about this whole thing on the Walkers.
About the Creator
Hello, My name is Gladys W. Muturi. I am an Actress, Writer, Filmmaker, Producer, and Mother of 1.
Instagram: @gladys_muturi95
Twitter: @gladys_muturi
Facebook: facebook.com/gladystheactress
YouTube channels in the works
Reader insights
Be the first to share your insights about this piece.
Add your insights