Fox News Fires Tucker Carlson and CNN Fires Don Lemon On the Same Day
Two longtime journalists and hosts from different networks were fired from their jobs on the same day.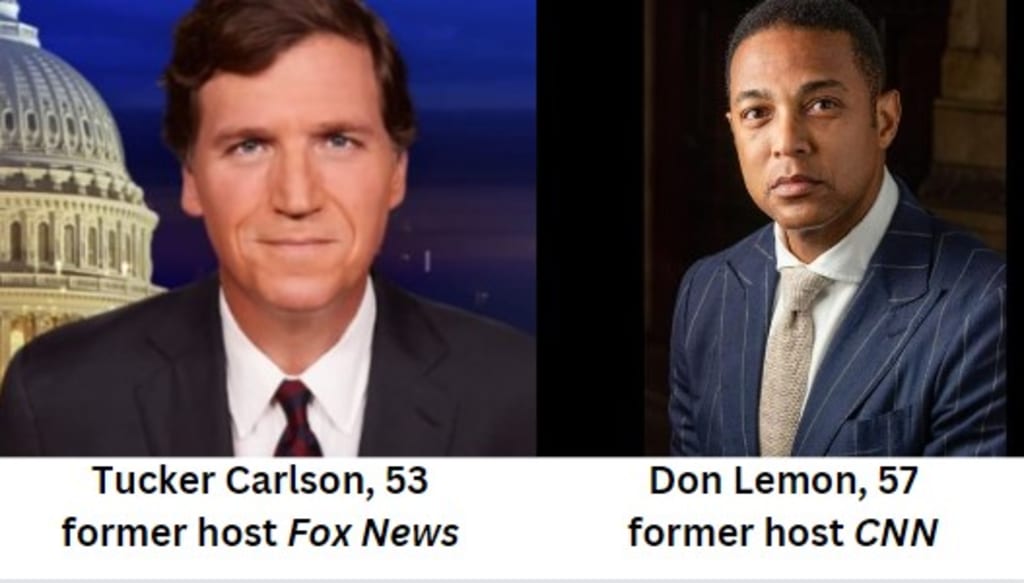 Source: Canva
Two longtime journalists and hosts were fired from their jobs on the same day from different networks. Neither one of them knew they would be fired when they went to work on Monday.
Tucker Carlson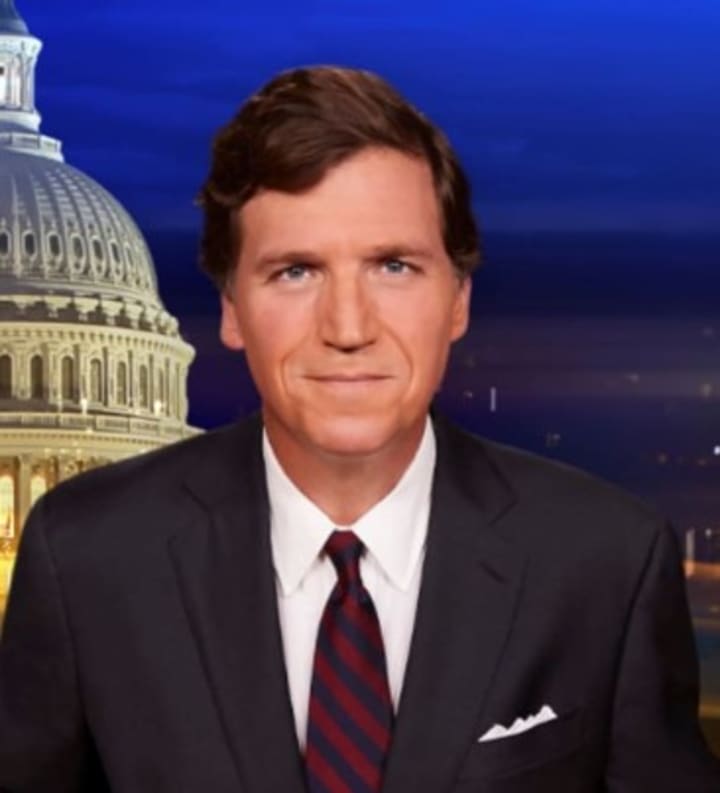 Tucker Carlson was fired from Fox News on Monday morning, April 24, 2023. The 53-year-old conservative political commentator, writer, and television personality formerly hosted the nightly political talk show Tucker Carlson Tonight from 2016 to 2023. He was the most popular, most controversial, and highest-paid host on Fox News.
Carlson's show was one of the most-watched cable news shows. It was viewed more than Fox's rivals at MSNBC and CNN. In place of Carlson's old show, a new program called Fox News Tonight aired at 8 p.m. on Monday, the same day Carlson was dismissed.
Fox News did not provide a reason for the host's termination. That is lending the media and the public to speculate that it was due to Fox's recent defamation settlement with Dominion Voting Systems, Carlson's internal criticism of Fox leadership, or a pending lawsuit from a former Fox producer alleging an appalling work environment while working on Carlson's show.
The network said in a short statement:
"We thank him for his service to the network as a host and prior to that as a contributor."
Fox News Tucker Carlson's firing came on the very same day as CNN Don Lemon's. Allegedly, the longtime hosts were not told why they were being fired.
Don Lemon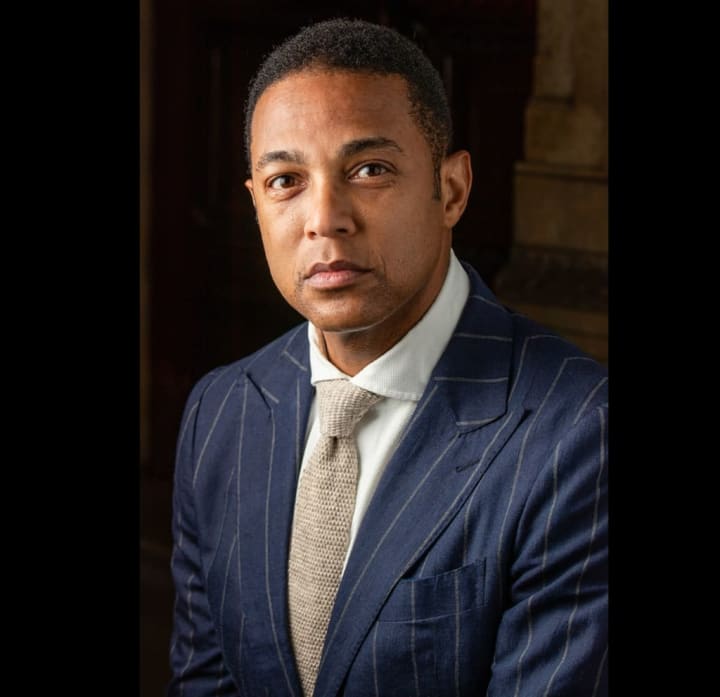 Don Lemon had been walking on thin ice for a while. He had been warned in recent months after several infractions. He said he learned through his agent on Monday, April 24, 2023 that CNN was cutting ties with him.
Lemon immediately posted his stunned response on Twitter instead of meeting with officials as requested.
Don Lemon tweeted:
"I was informed this morning by my agent that I have been terminated by CNN. I am stunned. After 17 years at CNN, I would have thought that someone in management would have had the decency to tell me directly. At no time was I ever given any indication that I would not be able to continue to do the work I have loved at the network. It is clear that there are some larger issues at play. With that said, I want to thank my colleagues and the many teams I have worked with for an incredible run. They are the most talented journalists in the business and I wish them all the best."
Within the hour after Lemon's tweet, CNN's public relations team released a counter statement, accusing Lemon of misrepresenting the way that things happened. CNN denied Lemon's allegations that the network had not tried to reach out to him. He had been offered a meeting before he tweeted.
CNN Communication tweeted:
"Don Lemon's statement about this morning's events is inaccurate. He was offered an opportunity to meet with management but instead released a statement on Twitter."
The 57-year-old former host made this announcement about his leaving.
"Don will forever be a part of the CNN family, and we thank him for his contributions over the past 17 years. We wish him well and will be cheering him on in his future endeavors."
According to the New York Times, CNN had experienced difficulty in booking guests willing to appear on the air with Lemon. Polls had shown his popularity among viewers had declined.
Same Lawyer for Carlson and Lemon
It has been reported that both Carlson and Lemon have hired the same lawyer. It is high-powered entertainment lawyer Bryan Freedman to represent them following their sudden departures. Freedman is an attorney known for aggressively representing A-list clients.
Fox News intends to pay out the entirety of Carlson's contract, which was renewed in 2021 for about $20 million per year, according to the Wall Street Journal. Lemon was under contract with CNN until 2026, according to the New York Times. However, the network has not indicated whether it intends to pay Lemon the remaining portion of his contract.
About the Creator
Margaret Minnicks shares articles with readers all over the world. Topics include celebrities, royal family, movies, television, foods, drinks, health issues, and other interesting things. Thanks in advance for TIPS that are sent my way.
Reader insights
Be the first to share your insights about this piece.
Add your insights