Bryan Watch: Jan 2020
Anti-Environment, Anti-Student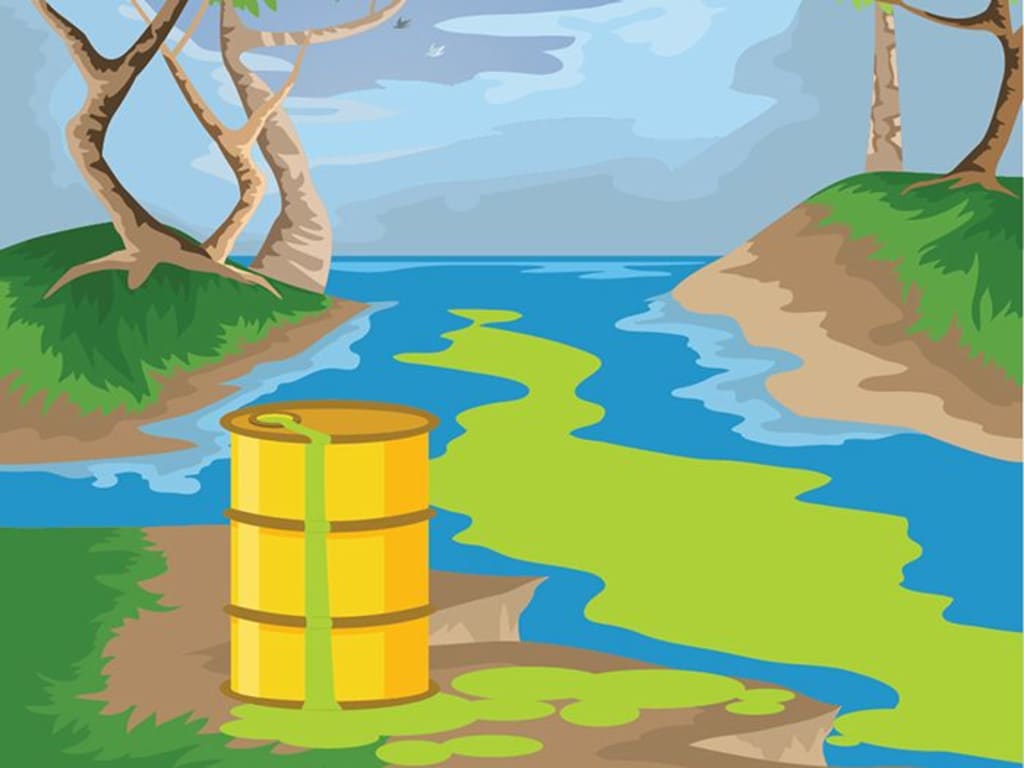 Here we go, the first Steil Watch of 2020. had to wait until there were enough votes to cover.
BRYAN WATCH - JAN 2020 - Part 1
Steil Votes For War, Against Clean Water
A slow start to 2020, as Congress cast only thirteen votes this week, including a quorum call.
The most substantial vote of the week was H Con Res 83, the War Powers resolution terminating President Trump's authority to launch a war against Iran. The resolution passed on a party line vote of 224 to 194, with only three Republicans voting against it. Rep. Steil was not one of them, making this his first Trump rubber stamp of 2020. The three voting to limit Trump's power were Matt Gaetz (FL), Thomas Massie (KY) and Francis Rooney (FL). (RC 7, Jan 9)
There were ten party line votes this week, and Steil voted right down the line with the Republicans. Four of the votes were procedural: Consideration of the War Powers Resolution on Iran (H Res 781, RC 5 and 6, Jan 9) and consideration of HR 535, regarding EPA regulation of hazardous substances (H Res 779, RC 2 and 3, Jan 8)
The House passed two bills this week by fairly broad margins. HR 5078, the Prison to Proprietorship Act, passed 370 to 41, with 40 Republicans against (RC 8, Jan 9). The bill would require the Small Business Administration to provide counseling and training to inmates in minimum, low and medium security prisons. Steil voted Yes.
And HR 2881, the Secure 5G and Beyond Act, passed 413 to 3, with only Justin Amash (MI), Clay Higgins (LA) and Thomas Massie (KY) voting against (RC 4, Jan 8). The bill requires the Trump administration to design a security plan for 5G communications and to coordinate with other nations on protecting data security.
On Friday, the House took up HR 535, the PFAS Action Act of 2019, otherwise known as the "Forever Chemicals" bill. The bill by Debbie Dingell (MI) would designate perfluorooctanoic acid and perfluoroactanesulfonic acid as hazardous substances. The two chemicals are used as industrial surficants in the upholstery and clothing industries, as well as in floor wax and fire fighting foam. Both chemicals have been linked to cancer and kidney disease, and almost all Americans (98 percent) have had some exposure.
HR 535 passed 247 to 150, with 24 Republicans supporting it. Steil was not one of them, joining most of the Republicans in voting against protecting public health. (RC 13, Jan 10). Steil also voted for a motion to recommit by Cathy McMorris Rodgers with language about "unborn children" that was little more than a political stunt, given that the vast majority of Republicans rejected the science around PFAS contamination. (RC 12, Jan 10, Congressional Record H162-163)
Steil opposed an amendment by Chris Pappas (D-NH) that would implement stricter water quality standards regarding PFA contamination (H Amdt 738, RC 11, Jan 10) However, he did support amendments by Michel Burgess of Texas that would have removed the Superfund provisions from the bill (RC 9) and by Troy Balderson of Ohio that would allow the Trump administration to delay implementation of the plan to protect people from exposure to PFAs. (RC 10, both Jan 10)
Scorecard: Total Votes: 13 - Party Line: 10 (10-10; 100 Percent)
Bryan Watch - Jan 2020 - Week 3
The third week of January was even slower than the second, with only nine votes. Three of them were significant.
The most important was H Res 798, authorizing the managers for the impeachment trial of Donald Trump. Every Republican, including Steil, voted against holding President Trump accountable for his criminal actions. (RC 18, Jan 15)
The second major slap at the administration was HJ Res 76, which disapproved rules sought by Education Secretary Betsy DeVos regarding Borrowe Defense Institutional Accountability (RC 22, Jan 16). DeVos rewrote the rules so that students who had been ripped off by shady universities would find it almost impossible to get relief on their students loans. Democrats voted on the side of struggling college students. Only six Republicans stood up for student borrowers against the Trump administration. Congratulations to Rodney Davis (IL), Brian Fitzpatrick (PA), John Katjo (NY), Chris Smith (NJ), Jeff Van Drew (NJ) and Don Young (AK).
The other major vote was on HR 1230, the Protecting Older Workers Against Discrimination Act, which passed 261 to 155, wuth 34 Republicans voting for it. Steil was not one of them. (RC 21, Jan 15). The bill would make it easier for victims of age based employment discrimination to seek justice in the courts.
Steil voted for a motion to recommit by Lloyd Smucker (PA) that contained completely irrelevant language about truckers and indpendent contractors that was solely an effort to derail the elder discrimination bill. (RC 20, Jan 15). Steil also voted for a bogus amendment by Rep. Rick Allen that would delay the implementation of HR 1230 (RC 19, Jan 15)
Republicans naturally voted against consideration of HR 1230 and HJ Res 76, twice. (RC 16 and 17, Jan 14)
Congress also passsed two fairly non-controversial bills on Monday. HR 2398, the Veteran HOUSE Act, helps provide housing for homeless veterans, and passed 362 to 31 (RC 15) And HR 4335, the 8-K Trading Gap Act, passed 384 to 7. It orders the SEC to create rules regarding insider trading by corporate officers, so they cannot exploit information gaps that could affect stock prices. (RC 14, Jan 13). Steil voted YES on both of them.
Scorecard: Total Votes: 9 - Party Line: 7 for 7 (100%)
So far this January there have been 17 party line votes, and Steil is 17 for 17, always answering at his party's call, and never thinking for himself at all.