Bill O'Reilly Out At Fox
Sexual Harassment Claims, Payouts Eliminate 'O'Reilly Factor'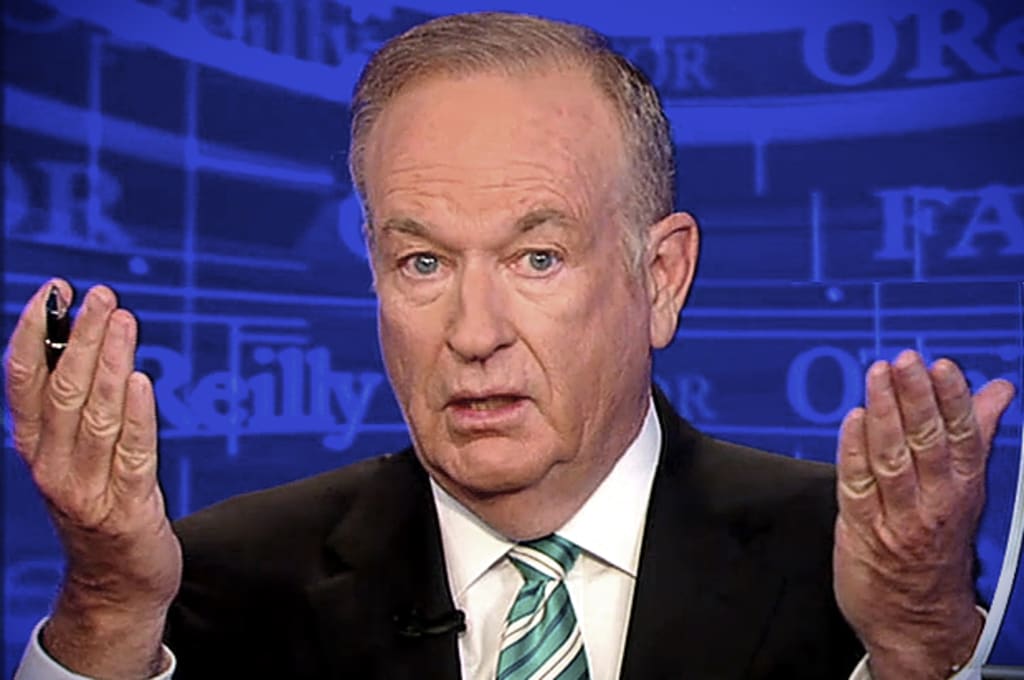 The O'Reilly Factor is done, and so is its host, Bill O'Reilly.
On Wednesday, 21st Century Fox made a statement that really surprised no one: "After a thorough and careful review of the allegations, the Company and Bill O'Reilly have agreed that Bill O'Reilly will not be returning to the Fox News Channel," the company said.
It was reported by The New York Times earlier this month that the embattled talk show host or Fox itself had paid out some $13 million to settle sexual harassment claims made by at least five women. The network had repeatedly stood by its number one star as these claims surfaced and then ultimately fizzled out, with two of the claims being settled after Fox dismissed then-chairman Roger Ailes, who was dismissed in the summer of 2016 as a result of his own sexual harassment scandal.
The network said it would not tolerate behavior that "disrespects women or contributes to an uncomfortable work environment."
For years, O'Reilly has been a financial boon to Fox, bringing in over $446 million in ad revenues between 2014 and 2016, according to Kantar Media.
Recently, O'Reilly hired crisis communications consultant Mark Fabiani, who formerly worked with the Clinton administration, to deal with the growing scandal he was facing. He suggested that any lawsuits or accusations he'd been facing could be frivolous in nature.
"I'm vulnerable to lawsuits from individuals who want me to pay them to avoid negative publicity," the statement from O'Reilly read. "In my more than 20 years at Fox News Channel, no one has ever filed a complaint about me with the Human Resources Department, even on the anonymous hotline. But most importantly, I'm a father who cares deeply for my children and who would do anything to avoid hurting them in any way. And so I have put to rest any controversies to spare my children."
The most lurid of the claims against O'Reilly is likely from Andrea Mackris, who said the then-married host would call her at times with lewd commentary, suggesting she buy a vibrator and sounding as though he was masturbating throughout their conversation. Those familiar with the Mackris case said that she had recorded some of the conversations, and they are as lurid as one might have anticipated, but the image of O'Reilly, the face of conservativism for many Americans, conducting himself in such a way has doubtless left a bad taste in many mouths.
The 1950s mores by which Ailes and O'Reilly appear to have conducted themselves are no longer viable for Fox News; that much is clear. The fact that the network stood by O'Reilly for as long as it has is somewhat stunning, especially since allegations of O'Reilly's temper go back to at least 2002, and the sexual harassment allegations go back to at least 2004.
Now, though, the younger sons of Rupert Murdoch are asserting much greater control of News Corp. They're seeing a problem with O'Reilly and Ailes is no longer around at Fox to protect his star.
Since The New York Timesran their story about O'Reilly's mounting sexual harassment accusations on April 1, 50 advertisers had left, and the decision to axe O'Reilly came while the troubled pundit was on vacation in Italy.
O'Reilly did release a statement after the Murdochs did, though, stating that while it was "tremendously disheartening that we part ways due to completely unfounded claims," he still had fondness for Fox News.
"But that is the unfortunate reality many of us in the public eye must live with today," he said. "I will always look back on my time at Fox with great pride in the unprecedented success we achieved and with my deepest gratitude to all my dedicated viewers. I wish only the best for Fox News Channel."
Tucker Carlson has been announced as O'Reilly's successor, and will see his show, The Five, move from its usual afternoon spot to 9 pm.