A Look Back at the Horace Greeley Activism of Charlotte Bilski
The Westchester youth council and J-teens provided the platform.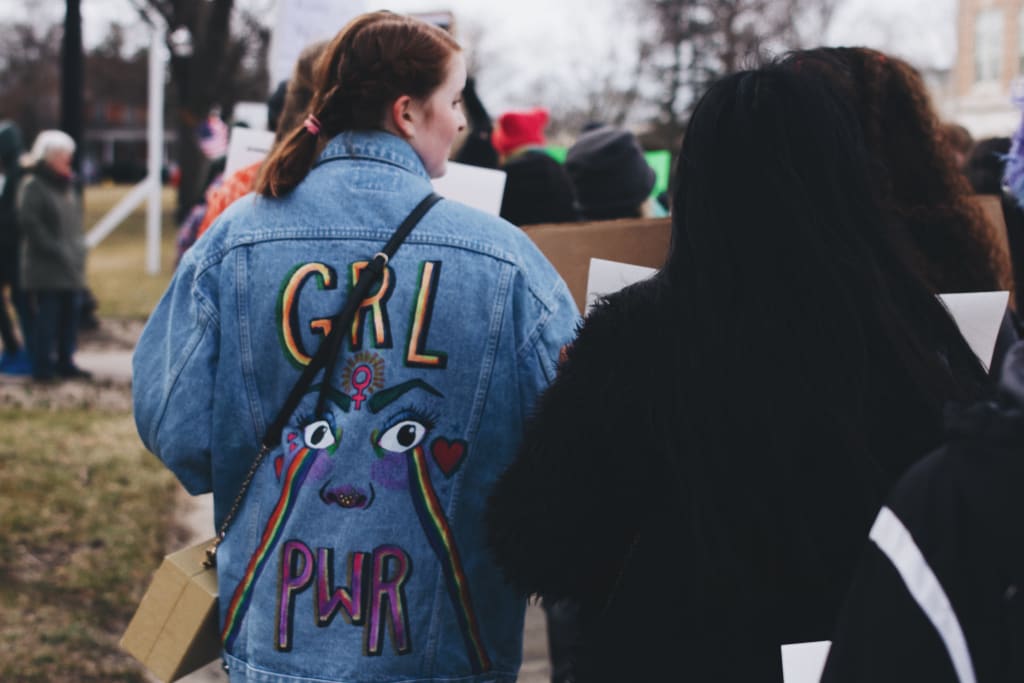 A recounting of Charlotte Bilski and all her good work in Westchester...
It's not hard to see. Too often, the world just isn't right. People still struggling in an earthquake's aftermath, Westchester County cutting crucial funds to childcare, and kids mired in unhealthy peer relationships. Just the short list seems overwhelming and the change we'd all like to see leaves us too far removed from the people who run things. Chappaqua, New York's Charlotte Bilski of Horace Greeley High School and the Westchester Youth Council doesn't see it that way. She believes true activism emanates from a much smaller constituency.
"I think power really comes from within, said the Greeley Junior. "If you have a passion, you have to channel that passion and let it drive you into action."
By taking action, this teenager learned to be heard.
This certainly showed as she addressed daycare budget cuts before a large crowd of educators at the "Rally for Kids" in White Plains last May. But being the change you want to see in the world, as Gandhi said, was something that had to be learned. "I used to think that, because I was younger, adults would never listen to me," she said. "But there I was, the only youth with a place at the podium last May."
Nonetheless, Bilski takes more pride in initiating action in the demographic she's actually from. For instance, there's the work she does with J-teens. A Westchester organization dedicated to empowering and inspiring Jewish teens from all backgrounds with leadership training, core Jewish values and community service. "It's a unique teen organization, because usually it's adults telling kids what to do, and this doesn't work that way," Bilski asserted.
The Westchester Youth Council notes her dedication.
Finding the issues that resonate most deeply for each, Charlotte recently initiated an action off of the National Youth Day of Service. Usually falling on a Saturday, a lot of Jewish kids cannot participate. Nonetheless, she raised $2,000 for medical supplies in the developing world. "It took a couple of months to organize a Sunday of service, and since it was entirely youth led, everyone was so enthusiastic, Bilski said.
Furthermore, as an integral part of the Westchester Youth Council, Charlotte's signature success was the role she took in WYC's Youth Action Convention. An initiative that was designed to educate young people on teen issues such as nutrition, HIV/AIDS, youth violence, healthy peer relationships, and environmental sustainability. "Charlotte demonstrated extraordinary leadership capability in assisting the planning process of our Youth Action Convention," said Program Director Laura Achkar
Within those confines, Charlotte helped plan a workshop on the importance of working with diverse populations on a local and global level. "Her efforts brought nearly 300 teens from across Westchester County to Pace University to discuss ways in which young people could stop judging their peers and become a more inclusive society," said Achkar.
Cuba opens her eyes.
But what time does all this leave for actually being a teenage girl. "I do yoga, I love to hang out with my friends and I'm going to the football game today to play my trumpet in the pep band. So yes," Bilski joked, "I have fun."
Even so, her activism was really kicked up a notch in all seriousness from a J-teen trip to Cuba, where she witnessed extreme poverty. "I was almost in shock when I came back," lamented Bilski.
In turn, Charlotte wondered how such complacency can exist as so many suffer around the world. But she also began to realize that the "world" can be as close as the around the corner. "There are still many problems here," Charlotte implored.
Regardless, if she's ever not feeling up to the task, she simply thinks back to what she saw 90-miles off Florida . "I look at myself, and ask, how can people not take action," Charlotte inquired.
Hopefully, her efforts continue to lead more people to the right answer.
Please like my Westchester Stories page on Facebook.