5 Interesting Party Games to Make Your Yacht Party Awesome
Yacht Party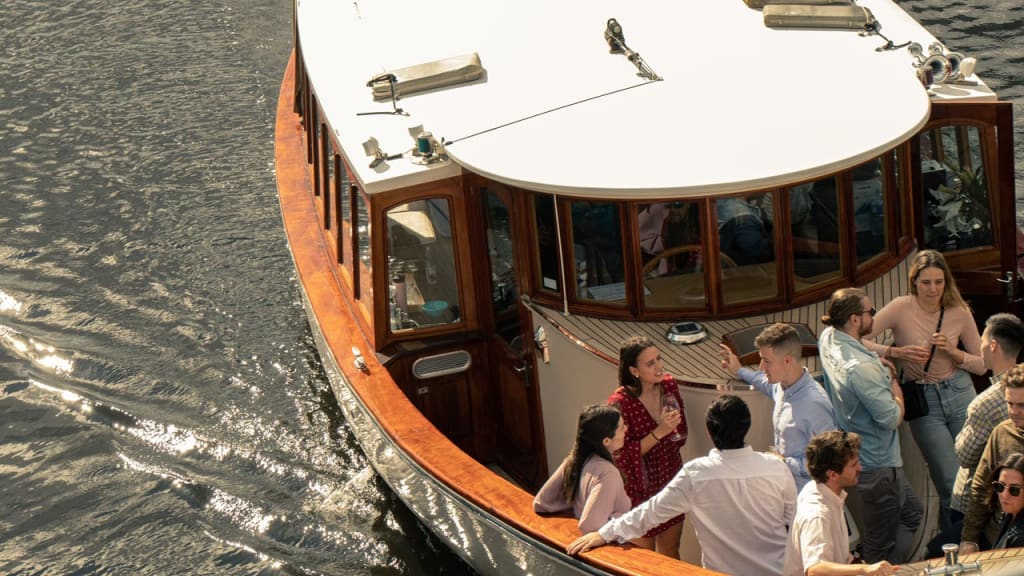 A yacht is an ideal spot to celebrate special occasions such as a birthday, wedding, graduation, marriage anniversary, et cetera. You'll be able to spend time with your loved ones in a serene, natural setting that's also very private. Plus, the time you spent on the yacht will be with you for a long time.
But if you're considering hosting a yacht party to mark a special occasion, it's crucial to have some entertaining activities prepared to keep the attendees engaged. For instance, games can promote interaction among attendees and keep them entertained during the event. This blog post's primary objective is to provide you with five basic yet interesting games you may employ to organize a fun yacht party.
Fun Games for an Awesome Yacht Party
Games are fun ways to keep the attendees of a party involved & entertained. However, all your effort could be for naught if you have a horrible run of games. A few good games, on the other hand, may make even a hurriedly prepared party a tremendous success. Below are some interesting games that can keep the attendees of your yacht party engaged?
#1- Water basketball
This is one of the most fun games you can count on to keep your yacht party attendees busy. Water basketball is essentially a mix of basketball and water polo. It is a fairly simple water sport with easy rules. All you need is a floating basketball hoop and a ball… that's it, you are good to go. Rules are simple: you don't get to submerge the ball to keep it from other players.
Pushing, hitting, striking, and intentionally splashing water in the face of the opponent are strictly prohibited. Also, a player shouldn't swim with the ball. Put someone in charge of being a referee and let the game begin.
#2- Board games
Board games can definitely keep your guests occupied and entertained at your yacht party. They don't have to enter the water when it comes to playing board games. And, yes… it doesn't require a lot of space to begin with. You can play a variety of board games at your yacht party, like monopoly, guess who? Battleship, risk, rummikub, scrabble, chess and more, to make it enjoyable and exciting.
But, you need to make sure that there is no conflict between the players. Because the fun of the game could be destroyed by a brawl. You can assign someone the responsibility of serving as a referee in order to avoid such a scenario.
#3- Card games
Yup… card games can also add fun to your yacht party. Card games, like board games, don't need a lot of space to start with. Anybody, from teenagers to adults, can engage in playing them because they are relatively easy to learn. The following are some of the common card games that guests at your yacht party can play: hearts, crazy eights, trick-taking, shedding, matching, etc.
But make sure your guests are not getting involved in gambling games such as poker, blackjack, and baccarat. Because these games have the potential to spark brawls.
#4- Singing competition
Another way to spice up a yacht party is by organizing a singing competition. That's right… A singing competition can keep your visitors entertained and involved. Starting a singing competition doesn't require an expensive sound system. A microphone and some speakers are all that is required. And, you are good to go. It is enjoyable and will help you create a treasured memory.
#5- Beer pong
Considering that it is a drinking game, we saved this one for last. If you are unfamiliar with the game, beer pong involves tossing table tennis balls into beer cups while having your opponent consume the contents of any cups the balls land in. Easy to play… isn't it. Anyone who is above 18 can play this game. But while planning a game like that, you need to exercise extreme caution.
Long Story Short…
If you're thinking about throwing a yacht party to celebrate a significant event, you must plan some amusing activities to keep the guests entertained. Water basketball, various board games, card games, singing competitions, and yes, beer pong are just a few of the exciting things you can play. It is also vital to mention that organizing these games should be done with considerable prudence.
About the Creator
We at Boomerang Boat Tours specialize in providing our clients with one of the most exciting rides in Washington through our boat cruises. Moreover, we also provide pirate ship cruises and yachts for partying with your friends and family.
Reader insights
Be the first to share your insights about this piece.
Add your insights