Initial Coin Offerings to Watch in 2018
Welcome to the world of digital monopolies, blockchain technologies, smart contracts, and tightening regulations; the top ten initial coin offerings to watch in 2018 rely upon these very aspects to reinvent trade in the new year.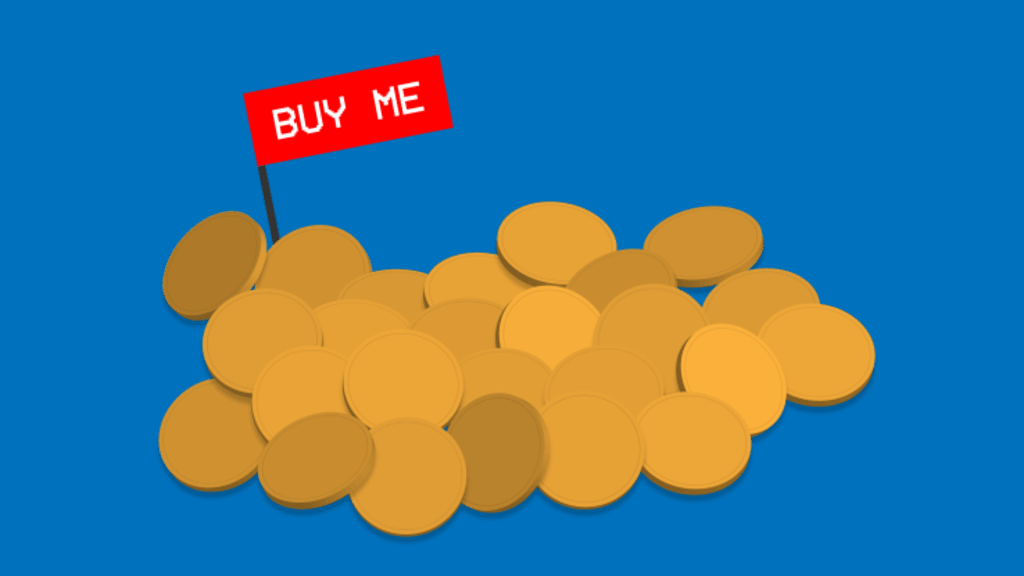 It's not so much how to invest in Bitcoin to succeed anymore, it's more likely and probable that timing is the true key to success when delving into the trading and investing worlds of cryptocurrency. We've seen Bitcoin alone steal the market away like a runaway locomotive, but that's not to say returns are most profitable through them — not in the least. Traders and speculative investors know just what to look for when digging into the market of digital currencies. Following what's called Initial Coin Offerings (ICO), industry experts can easily find the best forms of monetizing assets and creating higher profit margins, simply by way of buying and trading in cryptocurrency trades.
Don't think for a second that it's easy, though. The digital realm is filled to the brim with illicit, dangerous, and oftentimes illegal content that can affect not only your business, but the overall marketplace. Be cautious about trades, specific buyers, and even choice e wallets when diving into cryptocurrency trading. Everyone wants to know which cryptocurrency is the next to boom, even people not involved in the market; this is how wide a scope and range we're talking about. Digital monopolies could very well bet the future, not only in technology but in world finances. Obviously we still have a long way ahead of ourselves before any real cryptocurrencies become vetted enough for consistent and secure use, but all it takes are the top ten Initial Coin Offerings to watch in 2018 for you to see where we sit on the timetable of the future.
NAU
Pronounced "Now," this early cryptocurrency distributor may be in the running for top ten Initial Coin Offerings to watch in 2018, since they're taking digital currency to a whole new level: coupons. NAU specializes in mobile data, geolocations, and imbedded retail connectivity by way of moving the marketplace towards a more social plateau.
They offer local business a user affiliate program, so as to bring a more social environment to the traders and speculative investors who need a reinvigorated system for retail communication. Essentially throwing tradition out the door, NAU intends to rethink the digital market in a way that fundamentally raises consumer based social connectivity, optimized time and effort, plus a completely mobile platform that insists on locality, rather than anonymity, as so many of its competitors employ.
Their ultimate mission as a cryptocurrency distributor is prefaced on the Loci homepage:
"We are changing the way we all invent and the value of an idea as a whole. We specialize in simplifying the patent search process and utilizing unique visualizations to further understand the landscape of ideas."
This revolutionary concept is our ticket into the future of online monetization, looking at financial trades and business data as a conceptual language, rather than an online mining database, is where Loci intends to take us well into the future. This is why Loci is among the Initial Coin Offerings to watch in 2018; they're making lots of noise in the industry by designing a more reliable and safer route for inventors to patent their creations, effectively reorienting the very pace of innovation.
For instance, LOCIcoin, their native utilitarian tokens, has allowed for the purchase and sale of intellectual property, which has greatly expounded upon their overall platform, thanks to their utilization of the DIY patent research tool known as InnVenn. The patent research tool can also post the creation and disclosure of new IP claims straight to the Ethereum blockchain, thereby reducing the hassle and updating the patent process.
Coinlancer
Consisting of an Ethereum-based freelancing platform, which follows a smart contract escrow system, Coinlancer is among the Initial Coin Offerings to watch in upcoming years for its revitalization of freelance marketplaces. Their peer review system helps to limit the drawbacks represented by previous systems, which included up to 15-20 percent transaction fees, plus limit the risks in payment and delivery methods.
Coinlancer does away with these setbacks by way of the dispute mediation tactics outlined by their peer review system, in addition to their 3 percent transaction fees, more than half as less than any of its rivals. In the hopes of recreating blockchain technology in order to rectify the challenges so met by freelancers today, Coinlancer is an optimal solution over Bitcoin when thinking far into the future.
Chainium ICO
Think of it as a literal chain that links investors to businesses, likewise rendering the market into an organism of global equity distribution. It's actually rather ingenious when you stop to think about it, the avenues with which this blockchain based technology can lead us are relatively astounding. Their motto is "To disrupt the global equity market," thereby recreating digital share certificates and distributed ledgers for complete immutability.
Chainium ICO wants to effectively reduce the bureaucracy of raising capital. Their CHX utility token is one of those methods; it cuts away unwanted duplications and limits the amounts of errors so associated with other blockchain systems, allowing users a safer space for transactions. They also wholeheartedly believe in a regulated platform, for which they speak strongly about and intend to push for in the future. Chainium is now among the best Initial Coin Offerings to watch this year, especially if you want to be introduced to one of the most secretive financial industries on the net; the global equity market might just be the future for digital currency platforms.
Comparatively, TravelFlex Coin is not only swifter than Bitcoin by a long shot, judged by its one block per second speed over the rival's one block per ten minutes, but it also tackles the sociability concerns that which plague the more senior cryptocurrency. TravelFlex is relatively new, but despite what you may think, this is actually a good thing, seeing that their DAG based algorithm isn't just some cloning method or coin. They're among the Initial Coin Offerings to watch in 2018, since it's among the best Bitcoin alternatives for miners.
Don't let the name fool you, they're only business isn't airfares and timeshares. Traders on the network can use their coins for practically anything related to online payments. The young cryptocurrency utilizes Proof-of-Work (POW) coin, which runs on its own ASIC resistant decentralized mining network, unlike almost all its competitors. One of their nifty features includes the NFC, or Near Field Communication, which allows you to see other TravelFlex users in your area.
ClearCoin ICO
One of the Initial Coin Offerings to watch in 2018 is utilizing the media in ways of consumer based decentralized applications. Featuring CLR tokens, ClearCoin ICO isn't like typical platforms, in that they intend to ignite the landscape of internet globalization by reworking the way media economies and blockchain technologies work in tandem to bring you immersive content in a wide range of data points. Take, for instance, the very success and advancement that blockchain technology has underwent in the past five years alone.
ClearCoin ICO hopes to empower these advancements in ways that can stratify the media marketplace, thereby improving upon the supply chain and enforcing rapid growth for media outlets worldwide. This is massive, and they're not waiting for anyone. According to them, their platform not only slices away at unwarranted deficiencies, but can also reduce the $16 billion of annual ad fraud by way of their optimized AI and sophisticated SmartProfile Framework. ClearCoin makes it easy for technology and the media to grow together in this highly revolutionizing world.
First of its kind, QUANTOCOIN ICO looks to expand the reach of currency functionality in line with immediate liquidity. They not only aim to bring financial services to those without bank access, but intend on improving the efficiency and selection processes of transfers, thereby allowing for the option of anonymity without sacrificing speed and reliability within blockchain technologies. Considering the old way of banking as archaic, QTC believes that the companies of insurance, credit cards, financial housing, and even money transference should be left in the past.
They're even offering a five percent discount for any miners who move to their platform before January 15, so if you want a smart solution to the banking problems of today, QTC has you covered. This a global alternative asset that plans on revamping the way we look at online financial infrastructures, basically engineering the first virtual banks of their time. The "Bank QTC" provides a multitude of services, from microfinance facilities and international money transfers, to merchant payment and even currency exchange services.
Cypherium
Cypherium is one of the more qualified platforms of 2018 and is among Initial Coin Offerings to watch this year, since they're gaining traction almost faster than the rise of Bitcoin. This comes as no surprise either, when you've got some of the best developers in the business working for you, the likes of which are taken from companies like Microsoft, Amazon, and even Google.
Their platform features a multi-level governance design that is highly scalable and completely permissionless. Practically manufactured from scrape and built from the floor up, Cypherium is working on various methods to streamline the effectiveness of protocol and application, giving traders and businesses a profitable implementation of blockchain tech in the hopes of amending previous issues with scalability.
Experty
They've been considered by Inc. as among the top ten cryptocurrencies of 2018, so it shouldn't be news to hear they're of the few Initial Coin Offerings to watch right now. Experty is bringing cryptocurrency to the global stage by initializing digital currency's first ever form of internal communications, sort of like a consumer version of Skype. Instead of equity, banking, or financial considerations at all, these guys intend on bringing knowledge based trades to the blockchain formula, thereby effectively designing a completely knew form of online serviceability, where pure knowledge can be attained with no less than a click of the mouse.
In the further pronunciation of blockchain technology, broader and more intriguing forms of industry are sprouting from these highly innovative platforms, like Experty. Their all-new format of decentralizing the consulting platform for a more reliable, secure, and express form of shared knowledge is just another small step into the future. Experty uses a profile based, thirty party intermediary system, so as to keep anonymity an option, while at the same time limiting illicit use of the platform. Payments are automatically made through blockchain smart contracts, dispersed to the knowledgeable consultant who provides the sought after information with Experty's profile messaging services. It's almost like a blockchain platform based around a social forum for practically any form of data or information.
For our last addition among Initial Coin Offerings to watch in the next few months, this blockchain project is highlighting one key aspect of the financial world that many tech companies tend to ignore: manufacturing. That's right, ALLCHAIN is a blockchain project that realizes various technological concepts and brings them together in one fluid platform, one that is changing the way we see certain aspects of cryptocurrency.
ALLCHAIN blends the Internet of Things (IOT) with Data Technology (DT), Artificial Intelligence (AI), Near Field Communications (NFC), and Blockchain (BC) immersing users in revolutionizing productivity. Forget about speeds and prices, AIA wants to reimagine the manufacturing of intelligent data, streamlining more precise methods in packaging content, product customization, resource integration, and asset securitization. The AIA projects isn't so much a cryptocurrency, so much as it's a new way of considering the creation of products and the packaging of these services as monetized assets. More or less, this is the future in the functionality of digital monopolies.