Which Cryptocurrency is the Next to Boom?
How to make money off this?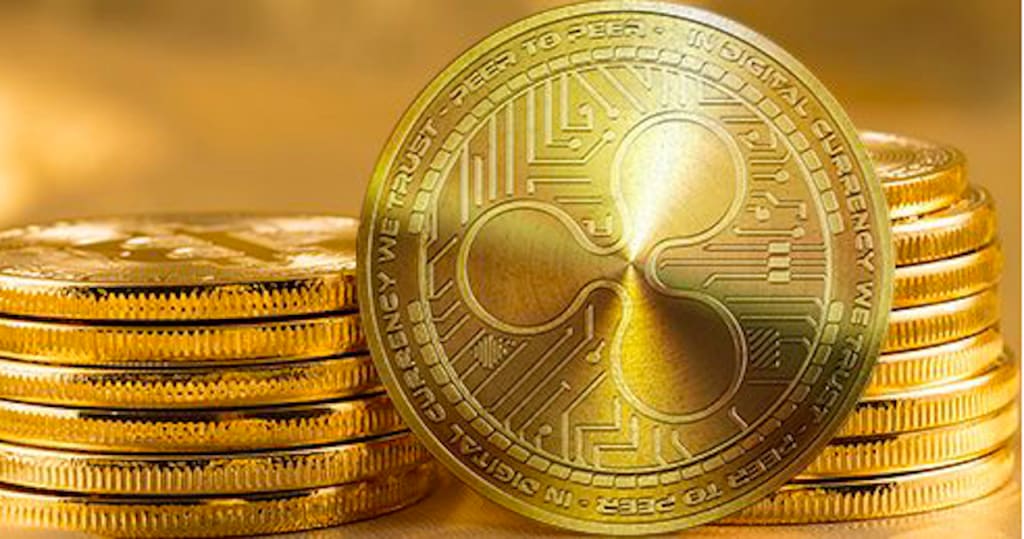 Coinbase is by far the biggest and most popular exchange to invest in Cryptocurrencies. This is because of the user-friendly layout and purchasing of Cryptocurrencies. Most exchanges are complicated in signing up, purchasing coins and transferring money. For Coinbase, all you have to do is enter an email, driver's license and bank account or credit/debit card. This easy to use system has sparked tremendous growth for Coinbase with over 13,300,000 users in November of 2017. The downfall of the exchange is that they only have four Cryptocurrencies to buy Bitcoin, Bitcoin Cash, Ethereum, and Litecoin. However, Coinbase is looking to add more Cryptocurrencies soon. Will they do this by adding them directly to Coinbase or there acquired exchange GDAX? GDAX is mainly for institutional investors who are looking to transfer a lot of funds and GDAX covers the fee for the miners to transfer the funds. Coinbase /GDAX have requirements to see if the currencies are up to their standards and to make sure they feel comfortable offering this asset to their customer base. Those categories they are looking for are: Mission and Values:
Open financial markets
Technologies that solve problems or create value
Economic freedom
Equality of opportunity
Decentralization
Technology
Security and coding capabilities
Team composition
Orderly governance, as in how project consensus is achieved
Scalability, and projects that have verifiable ability to scale
Legal and Compliance
All relevant domestic and international regulations
GDAX's user agreement
Market Supply
High trade velocity
High circulation
Being multi-regional, available on numerous exchanges across the world
Fiat-to-crypto trading pair possibilities
Market Demand
Customer demand is high
Developers have teeming repositories
Community activity is high
External stakeholders exist (e.g. investment firms)
Satisfactory amount of nodes
Crypto Economics
What token standard is used
What the coin's utility is
Inflationary factors
Team ownership is minority stake in the project
Hard-set total supply
Project having a code of ethics
The Litecoin Example
An example of the power that Coinbase has is Litecoin's history. Coinbase started to offer Litecoin in early May 2017. Litecoin was trading around $25 a coin. It is currently trading around $300 a coin.
CNBC EFFECT
CNBC has recently been paying a lot of attention to the Cryptocurrency space. An example being they dedicated a whole week to Bitcoin, this included daily discussions and an up to date price of Bitcoin traded on Coinbase's exchange. CNBC has a lot of influence when it comes to individual investors picking stocks. A lot of new investors look for reassurance when it comes to picking stocks, and there are a lot of new investors in this space. A couple of months ago the stock $GWPH, when discussed on Fast money, went up 5% after hours. CNBC Analyst David Seaburg recently advocated for a cheap cryptocurrency called Ripple. This call was made Friday, December 22nd at 5:27 pm, from 5:29 pm to 6:19 pm the price moved from $1.11 to $1.24.
Difficult to Purchase Other Currencies
Partially the reason other currencies are not blowing up to the magnitude of Bitcoin is that of the complex nature of purchasing them. For example, to purchase Ripple you have to do a multitude of steps. In order for me to buy Ripple, I had to buy Bitcoin on Coinbase, send that Bitcoin to my GDAX Bitcoin address, then send the Bitcoin to a Binance address. Then exchange my Bitcoin for Ripple. This takes a significant amount of time and is not practical for a space with such extreme fluctuations in price.
Psychology
People psychologically want to own a product in its entirety. If you were to give someone the option to buy a percentage of a Bitcoin or multiple Litecoins' and they don't understand the different functions each were to have in the future. They would most of the time pick to own the Litecoin. Imagine the influx of capital if a new Cryptocurrency is offered around the price range of $1-$5 a coin on Coinbase. The price would skyrocket.
Why Buy Ripple (XRP)?
According to Market Cap, Ripple with a 46.16 B market cap is the 4th biggest cryptocurrency. This gives investors relief because it gives the coin reliability. Ripple's mission statement is "the use of cross-border payment technology and use of the XRP as the buffer between fiat money transfers." There is a total of 100 billion ripple coins. The rate of returns should exponentially grow as 55 billion coins will be placed into an escrow account. By limiting the supply and the demand for the Cryptocurrency continues to grow the price will go up as a result. At $1 you have a limited risk associated with this asset and a lot to gain. If Ripple were to become listed on Coinbase, expect a significant move.
Ripple is the most practical for the world to start implementing. This is because of the speed of transferring. An XRP transfer is done in 4 seconds. In comparison, to Ethereum transfer in about 3 minutes and a Bitcoin transfer in 10 to 30 minutes. Also, a partnership with American Express has "American Express' business customers on its FXIP platform will now be routed through Ripple's enterprise blockchain network." Ripple also has 80 banks to test their technology for cross-border payments. This shows a lot of potential for the future of Ripple in our everyday lives.
How should you invest in cryptocurrencies?
When speculating in a space as crazy as this one, you have to be okay with losing your initial investment in whole. I recommend diversifying your Cryptocurrencies exposure to more than just Bitcoin. This can be related to search engines back in the Dot.com era. Bitcoin may not be the Google of Cryptocurrencies. I recommend going equally into at least 4 different Currencies. In my case, I am invested in Ripple, Bitcoin, Litecoin, and Ethereum. I only allocated 10% of my assets to Cryptocurrencies. This still allows me to invest smartly into mutual funds and individual stocks. However, it gives me the exposure to the amazing market of Cryptocurrencies that everyone seems to be making a profit on. I also, recommend a buy the dip approach to this space. Early December 22nd all Cryptocurrencies got a slash in price. This was an excellent time to buy. The bullish sign is that within the same day the top four Cryptocurrencies nearly went to where they were the day before.
Sources:
https://litecoin.org
https://www.bitsonline.com/gdax-coinbase-add-new-coins/
https://www.ripplecoinnews.com/5-reasons-to-buy-ripple-xrp-coin
https://techcrunch.com/2017/05/03/coinbase-adds-support-for-litecoin/
https://www.cnbc.com/2017/11/16/american-express-santander-team-up-with-ripple-on-blockchain-platform.html
cryptocurrency
About the author
I am a college student, who is passionate about anything finance related. Hope you enjoy the content
Reader insights
Be the first to share your insights about this piece.
Add your insights