Passive Income: Cryptocurrency Mining
Sit back and make money.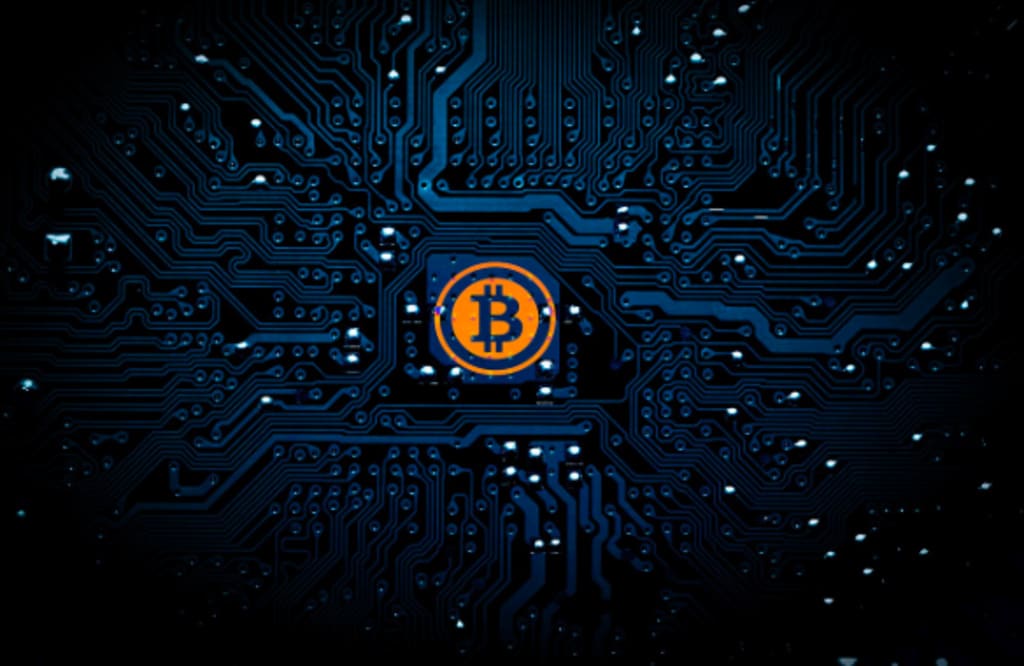 Cloud Mining vs Traditional Mining?
Cloud mining is a service that allows consumers to rent cloud storage for mining. The cloud mining method uses hardware in a data center to mine Cryptocurrencies remotely. Thus, this method has limited liability and is stress-free for the consumer. Also, anyone can participate because it does not require any knowledge in mining. However, Hashflare encourages all users to have a basic understanding of mining before using the service. All the work is done by Hashflare. All the consumer does is invest the money. The miner does not need to worry about the configurations of hardware. This method is mainly for novice miners or miners who do not want the hassle of hosting the equipment.
Traditional mining can be very effective. However, the traditional miner must be experienced and able to configure hardware to be profitable. For instance, miners must be comfortable with undervolting, flashing bios, and manipulating GPU's to maximize profits. To be profitable in traditional mining, there are several things that must occur. The miner has to always calculate the return from mining and the cost of electricity. If you are mining at a loss because of electricity cost, there is no point in mining at that time. The software can help by picking the most profitable Altcoin to mine. However, if the market were to crash, it would be almost impossible to make money. Also, with a big initial investment for equipment, miners must be constantly monitoring ROI because they are in a big financial hole. Another major issue is Softwares have issues that can be frustrating to traditional miners. Some softwares give out infrequent payouts; some payments can vary from once a day to once a month. Another software issue is some only pay out in Bitcoin, so miners are reliant on the price of Bitcoin to be stable through the process of transferring the Bitcoin to the bank account. A growing dilemma is the level of difficulty when mining a coin continues to increase as more miners mine coins. This will lead to more miners purchasing better equipment in order to mine for profit. This method is good for a true believer in Cryptocurrency rising.
Steps to Start Cloud Mining
Create a Hashflare.io account - I recommend using referral programs that all Cryptocurrency websites have. This will provide you and your friend's free financial benefits.
Purchase the amount of Hashrate you want for mining Bitcoin, Ethereum, or Zcash.
Send the Bitcoin you used to purchase the desired Hashrate to the Bitcoin address the website provides.
Your order will be completed after the bitcoin is transferred and will start mining immediately.
Set up either a withdrawal or reinvestment schedule for your mined Bitcoin, Zcash, or Ethereum.
Why Should You Do it?
If you believe in Cryptocurrencies continuing to grow in the future, and plan on holding for years, there is no reason you shouldn't use this service. The mined Cryptocurrency can be sent to your exchange and you can use "house money" to strengthen your positions in your favorite Cryptocurrencies. The current Market cap of Cryptocurrencies is around 700 billion. An estimated market cap in 15 years is 10 trillion. This means we are still at the start of this booming market. Also, you can put your Bitcoin to work, and earn more Bitcoin and reinvest and leave it in there for a couple of years. There are risks to this space so you must be comfortable with losing everything. Consider when investing in this space that you are losing your money, strengthen your positions on dips, and hold your positions until you are comfortable with the profit you made.
Things to Know About Hashflare.io
Have to sign a one-year contract that restricts the right to withdraw initial investment
Can withdraw the mined Cryptocurrency at anytime
There are fees for every transaction; however, no hidden fees
Get paid in Cryptocurrency not dollars. If the Cryptocurrency mined crashes, your dollar value will go down.
cryptocurrency
I am a college student, who is passionate about anything finance related. Hope you enjoy the content
Receive stories by Dylan Baldessari in

your feed