How to Earn Free Cryptocurrency
Getting free money is easier than you think.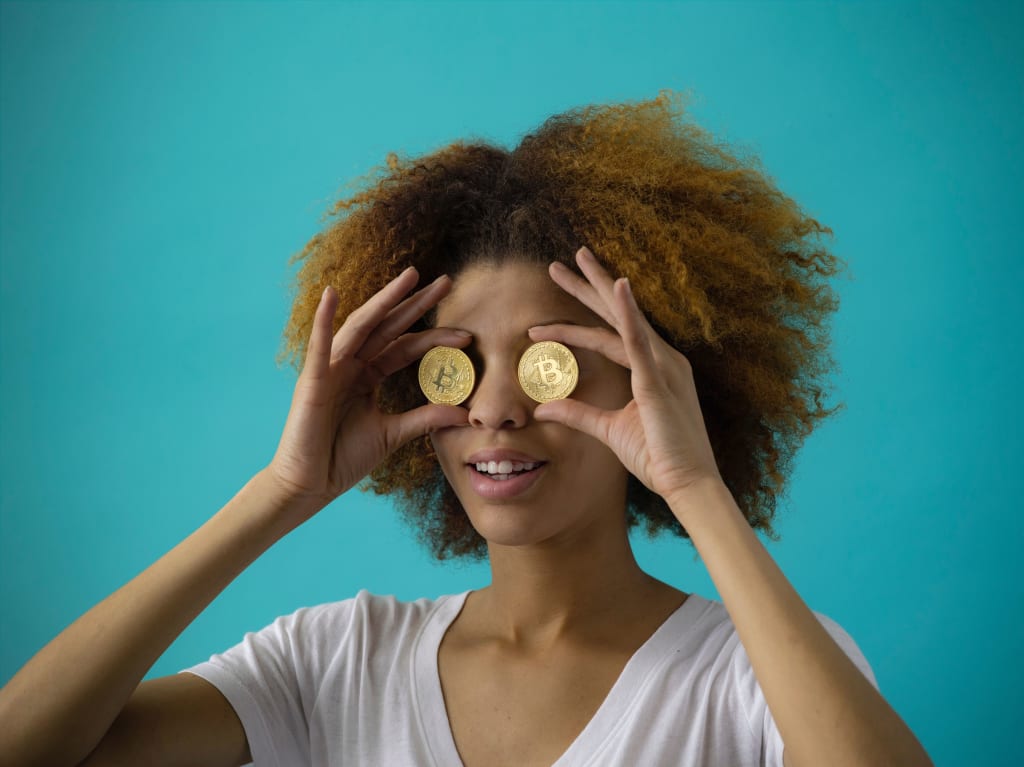 For a long time, I didn't hop on the opportunity to invest in digital currencies because I simply didn't understand it. Coincidentally, I recently received cryptocurrency called lumens or XLM for... doing nothing, really. All I did was download a secure Slack-esque app called Keybase, and one day I opened up my laptop to find that I had received money.
Keybase Allows You to Encrypt Your Files, Chat Privately, and Send Humans Dinero
I've been using Keybase, an app similar to Slack (except that, unlike Slack, it's end-to-end encrypted) to send passwords to my coworkers without having to worry about a hacker stealing our data while our data is in transit. I completely ignored the wallet feature of the app, thinking I'd never make use of it, until Keybase notified me that it had sent me about $26 worth of free money. And it will continue to send me free money for the upcoming months.
Introducing The Big Stellar Space Drop
The Stellar Development Foundation is giving away lumens every 15th of the month until they reach their quota of sending a rough total of 160 million USD worth of XLM. It's not too late to receive a piece of this bounty. To qualify, you must download Keybase, sign up for an account, and prove you're a real person, not a bot, by receiving a text message. Sorry, Canadians, you don't qualify. To read more about the giveaway and its qualifications, click here.
But What are Lumens? The Only Cryptocurrency I've Ever Heard of is Bitcoin
While Bitcoin is the most popular cryptocurrency thus far, there are way more cryptocurrencies than you may have imagined. Right now, my favorite digital currency is XLM because it has a low carbon footprint. Also, the reason why lumens were created really hits home for me.
As the child of immigrants, remittance, or sending money to family abroad, was always a concept I knew of as a child. My elders were always sending money back to our family in the Philippines. Remittance fees are expensive and transfers are slow, because, traditionally, the money gets transferred between several financial institutions until it reaches its destination. Lumens are cheap to send and fast to deliver.
Each cryptocurrency is designed for their specific purpose, and you can learn more about the foundations of each cryptocurrency with an awesome app called Coinbase.
Coinbase Gives You Cryptocurrency for Learning About Cryptocurrency
Recently, I discovered an app, Coinbase, that rewards its users for learning about different cryptocurrencies available through their platform. So far, I've made $10 from watching a few short videos on Tezos and Stellar Lumens. Most of the videos are about two minutes long, so, on average, the reward converts to $1 per minute.
Hurry, you'll need to join a waitlist for each cryptocurrency before you can start earning. While it usually only takes less than a day to be approved, time is still of the essence. Join now because, like Keybase's Airdrop partnership with Stellar, the rewards are limited to the first few who opt in.
Pro tip: Use my referral link to sign up with Coinbase if you plan on buying and/or selling $100 or more on the platform. You must open an account within 90 days of clicking on the referral link. We'll both receive $10 if you buy/sell $100 or more within 180 days of opening your account. Be aware, it may take up to four days to complete an order. You can click on my referral link here.
More Involved Ways of Earning Free Crypto
Hey, maybe these easy ways of acquiring free digital money aren't for you. Maybe you're already a Keybase and Coinbase user, and you're chasing the thrill of getting that cash money. (And if that's true, then I must say I'm impressed. Real smooth, stranger. I can tell you know your tech. I bet you read Wired in print too.) For more complex ways of putting cryptocurrency into your cyber wallet—short of mining for it! Can you please stop hurting our planet, and turn off your damn machines? I'd advise you to read this article here. Keep on digging for that gold, my friend.