Coinbase Alternatives You Should Know About
Everyone knows Coinbase, and the extreme success of the platform, but what are your other options? These Coinbase alternatives are well worth looking into.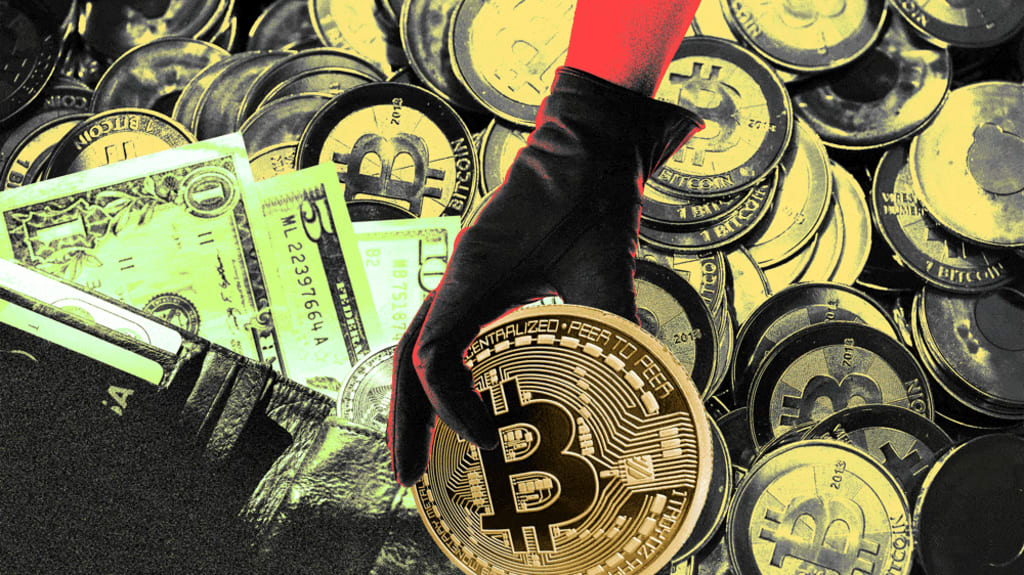 The cryptocurrency exchange community is expanding rapidly, and discovering the platform that is best suited for your needs is something that will make a huge difference in your process and investments.
Everyone knows Coinbase, and the extreme success of the platform, but what are your other options? These Coinbase alternatives are well worth looking into, and offer a plethora of options that can transform your process. From Gemini to CEX to Bitsquare, there is a platform for everyone, which speaks to you?
Gemini
First on our list of the top Coinbase alternatives you should know about is Gemini. Gemini is a crypto exchange that was funded by the Winklevoss twins. As one of the most recommended options besides Coinbase, Gemini is compared to the exchange often.
However, while Coinbase uses an easy buy and sell method, Gemini is a cryptocurrency exchange. Using bank transfers, Gemini has both Bitcoin and Ethereum accessibilities, and was launched in 2015. It has great trust, similar to Coinbase, and great security as well as good customer support and low fees, lower than Coinbase.
You will create and verify your account, deposit fiat currency, place an order on the exchange's market, and receive your cryptocurrency when your order has been filled. You can also withdraw your cryptocurrency after the transfer has been fully processed by the bank.
It also does not define limits of the site. It will vary depending on your account and how long you have been a member of Gemini, as well as buying history and account verification. The Winklevoss twins have created a great reputation for their company in the community and it has been consistent since its launch.
CEX.io
CEX is a cryptocurrency exchange and multi-wallet. The CEX exchange was once a Bitcoin cloud mining provider. Today, it is an online digital currency exchanger, and trades cryptocurrency for fiat money.
For example, USD, EUR, GBP, and RUB are used. Cryptocurrencies that are featured on the platform are Ether, Ripple, Bitcoin, XLM, Zcash, Dash, Bitcoin Cash, and Bitcoin Gold. When it comes to security, the exchange process requires a PCI DSS certificate, which provides security for storage, transmission, processing, and payment.
In comparison to Coinbase, CEX launched in 2013, just a year after Coinbase. They provide credit card, debit card, and bank transfer buy and deposit methods. Based out of London, they have great community trust, great security, good customer support, and low to medium fee rates.
With trading options and a bit more features than Coinbase, CEX is suitable for people who are looking for a platform that does more than just buy and hold.
KuCoin
Next on our list of the best Coinbase alternatives you should know about is KuCoin. As a cryptocurrency exchange, KuCoin is most known for its easy account creation and beginner friendly format. Plus, its low fees and large user base.
KuCoin is one of the top exchanges to consider, while looking for a Coinbase alternative. It offers a range cryptocurrencies, allowing tradeable coins of BTC, ETH, HEO, KCS, and much more. Based out of Hong Kong, it has excellent security. With a .1% fixed trading fee, the platform is a leading digital exchange.
Kraken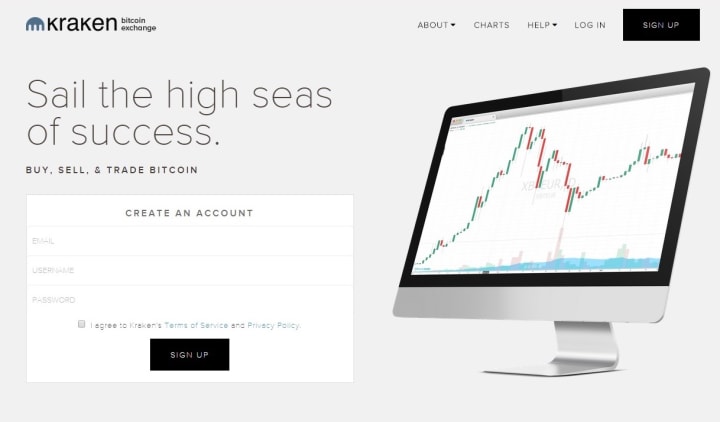 Based in San Fransisco, Kraken was founded in 2011, and is known to be one of the largest Bitcoin exchange in euro, Canadian dollars, US dollars, British pounds, and Japanese yen liquidity and volume.
A well respected and trusted Coinbase alternative, Kraken is recommended nearly as much as Coinbase when it comes to buying cryptocurrencies. However, this option is not beginner friendly like Coinbase is.
With bank transfer and cryptocurrency buy and deposit methods, Kraken has many available cryptocurrencies, from Bitcoin, Ethereum Litecoin, and Altcoin to over 14 more options available. With low fees and trust within the community, Kraken is safe and secure. It is both viable and efficient, and as one of the most respected cryptocurrency platforms, it is perfect for more advanced users.
Bitsquare
A peer to peer exchange that allows you to sell and buy bitcoins, Bitsquare is a user-friendly platform that allows you to exchange bitcoins for fiat currencies or cryptocurrencies.
A decentralized peer exchange with easy accessibility, Bitsquare prides themselves on little requirements for registration or reliance on a central authority. With a great reputation, they have a large range of cryptocurrencies available aside from Bitcoin, and offer a secure and private exchange.
With decent fees, and an open source that is available worldwide, Bitsquare is great for advanced traders, much like Kraken. Though it might not be beginner friendly, Bitsquare provides security deposits, security with multi-signature addresses, and a purpose-built arbitrator system. The only downfall seems to be the limited payment options.
Wall of Coins
On the opposite end of the spectrum, Wall of Coins is a great platform for Bitcoin beginners, but maybe not so for experienced investors. As one of our next Coinbase alternatives, you should know about Wall of Coins.
Wall of Coins is another peer to peer exchange for Bitcoin, and it advertises their primary features as being both security and privacy, both which are very important to newcomers and veterans alike.
With zero transaction fees, the service provides a web API that has cold storage reserves, for long-term storing. It will link merchants and buyers transparently, and allows you to see everything on demand, doing the accounting on the Bitcoin addresses that are provided to you, and providing full control over your coins at all times.
Bitstamp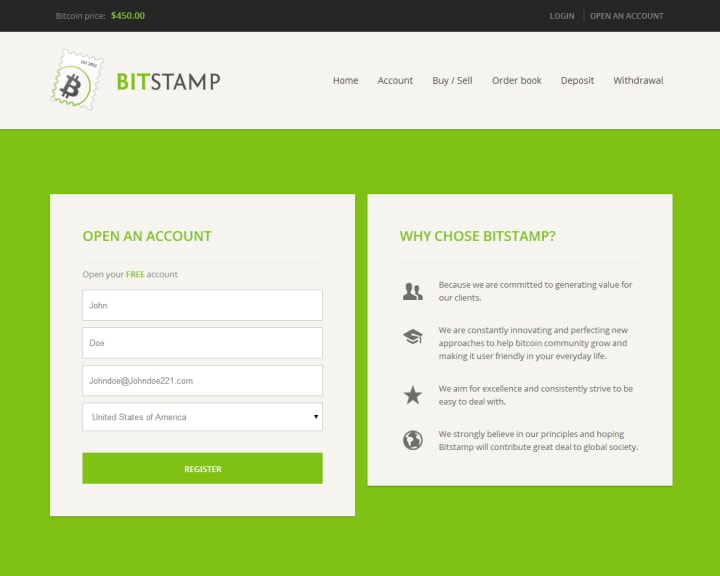 Bitstamp is one of the oldest cryptocurrency exchanges compared to Coinbase and is also one of the most well-regarded platforms. Being in the business since 2011, Bitstamp is fully licensed in Europe.
Though not a beginner friendly platform, Bitstamp offers buy and deposit methods for bank transfers, credit cards, and cryptocurrencies. With available cryptocurrencies such as Bitcoin, Ehtereum, Litecoin, and Ripple, it matches Coinbase's options plus Ripple.
With good community trust and security, but not as strong as Coinbase, it also has good customer support and verification requirements, with medium to high fees. As the most well-known European cryptocurrency exchange, Bitstamp is less intuitive than Coinbase, but just as functional.
Especially for a veteran investor, the technical work of the platform is great for safe and secure exchanges. With a great track record for their history of account security within the past two years, Bitstamp is always advancing their security after a breach in 2015. It charges a 1.49% fee and simply comes down to the fact of preference for investing in either USD or Euros.
LocalBitcoins
Next on our list of the best Coinbase alternatives you should know about is LocalBitcoins. Advertised to be the "fastest and easiest way to buy and sell bitcoins," the platform offers instant transactions. Operating in more than 200 countries of the world, the platform is often referred to as being the Ebay for Bitcoin.
With very small fees, LocalBitcoins is a peer to peer Bitcoin exchange where users can exchange bitcoins. Users are referred to as traders, and they can create advertisements with the price and payment method they are offering. Using the website for trade advertisements and searching, the platform is great for beginners and advanced users.
Coinmama
Coinmama uses an easy buy method for their site type to purchase cryptocurrency. And as one of the best features of the platform, it provides both credit card and debit card buy and deposit methods. Beginner friendly, and having both Bitcoin and Ethereum availability, Coinmama has great community trust.
With a secure and safe method for exchanging, the platform provides security that falls just behind Coinbase when it comes to industry-leading security, but still maintain a decent reputation in the community.
A great place to start your path into cryptocurrency exchange, Coinmama have a format that is easy to follow, and provides access to the two top cryptocurrencies. Plus, you're not tying yourself into a certain wallet provider with Coinmama, and it allows you to be able to switch when necessary for your growth.
GDAX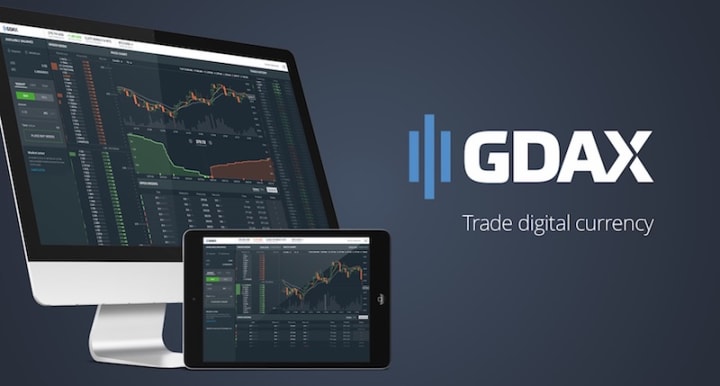 Last but not least on our list of the Coinbase alternatives you should know about is GDAX. GDAX is owned by Coinbase, and has provided an option for users to do business using BTC, ETH, and Litecoin with traditional currencies.
This is alternative for investors who find Coinbase fees to be too high, and will find a better market in GDAX. It functions much like a foreign exchange or stock exchange.
They can deposit and withdraw regular bank transfers if they wish, or use the virtual coins option to move funds between Coinbase and GDAX accounts. Because they work together, this creates a more fluid transaction.
product review
About the author
Proud mom of three chinchillas, hard core Justin Bieber fan, watches Unsolved Murders religiously
Reader insights
Be the first to share your insights about this piece.
Add your insights