Blockchain Influencers to Follow Right Now
Cryptocurrency and the world of digital monopolies are changing each second, which is why these blockchain influencers are ripe with information and necessity.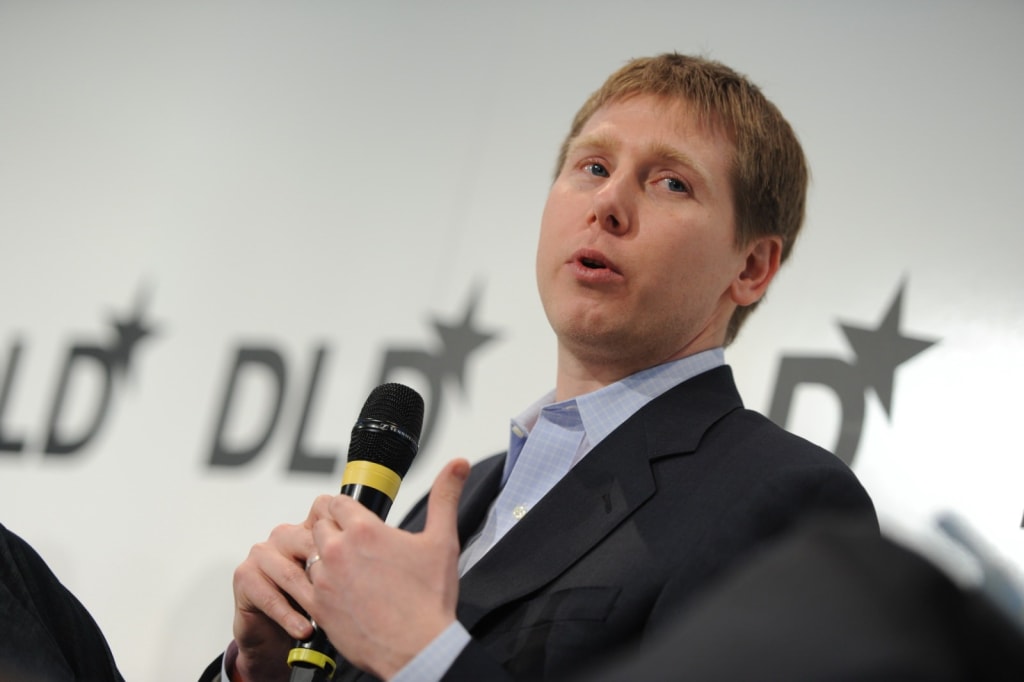 In a world now filled with crypto influencers and a thought leader for all digital currencies on the market, it's become increasing obvious how this new form of monopoly will not only change the face of business, but could very well directly evolve societal interests. It's not so much about what or how people are spending these digital coins across the crypto space, but in the capacity of its usage. More or less, cryptocurrencies are built upon the understanding of more, and more, since the concept of a blockchain is in itself an ideology based upon data. The more data there is, the larger a blockchain gets, and the further people use said blockchain technologies, the more they can grow.
To understand the deeper and more complex innards of what makes up these blockchains is rather difficult to explain, as they can all be different and/or more complicated than the next. At their heart, though, is an idea inherent in the business of encryption, or more clearly, the monetization of information. With 2017 being deemed the year of the cryptocurrency, the subtle shift into 2018 has given us more insight, and still even more questions in the ever-evolving tech that is blockchain. But, wait a second, what is blockchain technology? And, which cryptocurrency is the next to boom? Well, don't be asking me, ask any one of the following blockchain influencers who know a thing or two more about the flowing concepts and possible futures of the crypto industry.
Roger Ver
He's more adamantly known and referred to as "Bitcoin Jesus," for being the first person in the world to utilizE cryptocurrency's smart contracts and proof-of-work design in the field of investment. In other words, you can thank Roger Ver for implementing the very first connotations of Bitcoin business and inherently proliferating the blockchain concept as a whole.
Blockchain influencers like Ver don't come around often, and if you're truly looking for a more concise and productive approach to the world of cryptocurrency, he's your guy. Only recently he's taken up the position of altcoins over bitcoins, claiming the former will be the definite future of the whole cryptocurrency concept.
You can reach him @rogerkver or on his own website.
The DAO Hacker
It's not particularly surprising that hackers and other under the radar personas would find themselves becoming blockchain influencers, but one of the more important pseudo-Anonymous identities is the DOA hacker. As can be denoted from the name alone, his (or their) professions are simply hacking, but that shouldn't deter you from hearing him (them) out when trying to understand the deeper insights into the premise of blockchains, and their overall security.
What the DOA hacker (or hacking) proved was that there lies an inherent problem in smart contracts, one of which was a bug in the ethereum code that allowed for, what cryptocurrency junkies called "come-in-and-take-free-money" sign. This event created ethereum classic, a rival ethereum currency designed by angry stakeholders, and the hacking also enhanced our overall concept and view of smart contracts.
Satoshi Nakamoto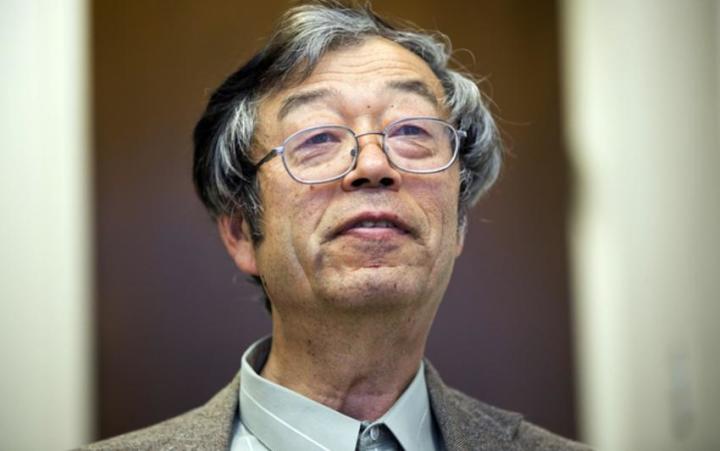 Similar to the DOA hacker (or hackers), Satoshi Nakamoto is an unknown identity within the underbelly of blockchain influencers, yet has been held with continuously growing importance and overall standing among them. It's safe to say he's the most influential of the bunch; he (or them—still not that clear) did, after all, invent bitcoin.
The identity of this mystery influencer in the linkage of the blockchain phenomena has only increased since the identity disappeared in 2011. Everyone has seemingly imagined their own look to the face that no one has ever seen; those who have been speculated deny the accusation, conspiracy theorists believe it was the CIA in creating a global currency for the New World Order, and others point to the fact that it could be a group of people. With no real certainty, and no underlining evidences, we can only hope that, whoever Satoshi Nakamoto truly was, his or their intentions were morally sound.
Barry Silbert
Founder and CEO of the aptly named Digital Currency Group, a seed investor and retroactive enhancer of the culture, technology, and overall understanding in the cryptocurrency industry, Barry Silbert has been an iconic name among blockchain influencers. Of note is his SecondMarket, which has gained various accolades from Forbes, Deloitte, and was even named Technology Pioneer by the World Economic Forum in 2011.
He's also creator of the Bitcoin Investment Trust (BIT), and has invested in over 50 cryptocurrencies from 15 different countries, including Chain, Circle, Coinbase, Unocoin, and many more. We can also thank him, or his Digital Currency Group, for engineering ethereum classic following the DOA hacking.
Barry Silbert can be followed @barrysilbert and on LinkedIn.
Vitalik Buterin
Founder of ethereum and the ethereum project, Vitalik Buterin is a person of interest when it comes to the concept of blockchain technologies and is continuously pushing innovation standards in the sphere of unbound limitations. His launch of both Homestead and the second ethereum release in 2016 marked him as an individual dedicated to pushing the limits of cryptocurrency, as a whole.
Among blockchain influencers, he's a pioneer for inventing one of the most successful cryptocurrency programs; ethereum is the 2nd largest cryptocurrency in terms of volume and transactions. He's not only a thought leader in the field, he's completely innovated and reimagined the market for a safer, swifter, and more productive blockchain industry.
Find him on the web @VitalikButerin.
Dan & Alex Tapscott
While Dan Tapscott is the CEO of The Tapscott Group, and father of Alex Tapscott, he's also worked on over a dozen blockchain publications, including the co-authored work with his son, titled The Blockchain Revolution. Dan also founded an international think tank known as New Paradigm, plus is the leader of Global Solution Networks, pushing the boundaries of research and sophisticated concepts in problem solving and governance. He sees technology, not just blockchain technologies but technology in its entirety, as a step toward revolutionizing business and society.
In addition to being the son of Dan Tapscott, Alex is an author and executive who has made a relatively substantial claim to fame in the atmosphere of blockchain influencers. If co-authoring The Blockchain Revolution with his father wasn't enough, he's also been mentioned in various worldwide publications, such as Time, Fortune, The Huffington Post, and more. As CEO of Northwest Passage Ventures, Alex is building a new framework in the development of smarter blockchain initiatives. His company is an advisory firm dedicated to a progressive enhancement in the business interests of blockchain as a whole.
Follow Dan on either Twitter @dtapscott or his LinkedIn page, likewise his son, Alex can be found @alextapscott or LinkedIn.
Zooko Wilcox-O'Hearn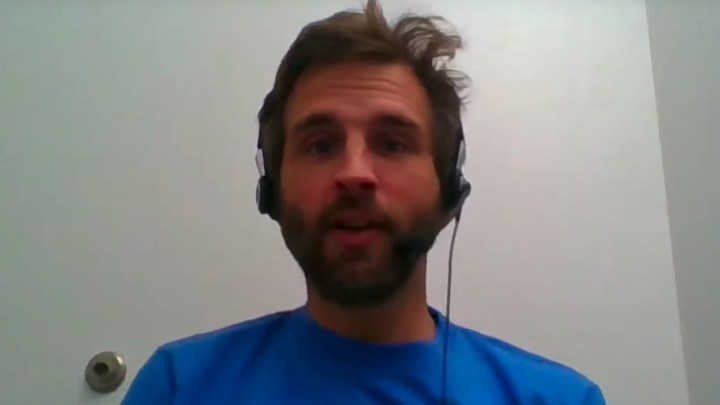 Zooko is among many blockchain influencers who has been in the game for nearly 20 years. His long tenure within the industry has only made him the more knowledgeable to concepts that are inherently upheld by cryptocurrency: free and open source software, plus secure distributed systems.
Recently, he's been involved with the creation and development of .Zcash, but he's more prominently held as the founder and CEO of Least Authority Enterprises, which is a data storage solution that's making headway for its usability, affordability, and durability. Zooko is additionally among co-founders of the Tahoe-LAFS project, and is known as having worked on DigiCash, ZRTP and Mojo Nation.
Hear what he's got to say @zooko and on LinkedIn.
Bruce Porter Jr.
Of course, it would come down to one of the most influential of social media entrepreneurs and a man of fluid technological innovation to be deemed among the most talented blockchain influencers. Bruce Porters, owner of EmmeGirls LLC and DC Translation LLC, in addition to being the CEO of GlobalBoost, has revolutionized advertising in the transitioning of the markets.
GlobalBoost, for example, is a tech company based out of Washington D.C. that prides itself on the concepts of mobile, IT, applications, production, and much more under the blockchain industry. Porter is an expert in these fields, one of which being IT, where his optimization of websites for search engine results, on top of the translation of user requirements for web development services has remarkably enhanced the crypto space. He's also built a number of social networks for public and private entities, effectively making him a valuable voice within the industry.
Porter can be discovered @NetworksManager and on LinkedIn.
Pieter Wuille
A programmer and one of the single most prominent additions to the Bitcoin Core Team, Pieter Wuille is another resourceful mind among blockchain influencers. In addition to co-founding bitcoin startup Blockstream, he's also the primary author of libsecp256k1 (deprecated to secp256k1), an efficient elliptic curve cryptography database for use in Bitcoin.
Pieter is also among few cryptocurrency initiates to revolutionize and enhance bitcoin dramatically, through various Bitcoin Improvement Proposals (BIP). According to Bitcoin.org, he's been accredited as the second most prolific bitcoin contributor.
Hear his valued opinions @pwuille and on LinkedIn.
Andreas Antonopoulos
Known by the community of blockchain influencers as an "ambassador of bitcoin," Andreas has involved himself as a public speaker and guide to the learning of cryptocurrencies and, more specifically, in understanding bitcoin more fluidly. Most prominently, this influencer is well-known as being the inventor of the bitcoin describer term "The Internet of Money."
Read his "Mastering Bitcoin," which essentially details the correct routes and avenues needed in solving bitcoin confusion. On top of mentoring and educating the public on bitcoin technologies, he's advised the Canadian Senate and has appeared on the Joe Rogan Experience podcast on various occasions.
Read his influential discoveries @aantonop and on LinkedIn.
Charles and Bobby Lee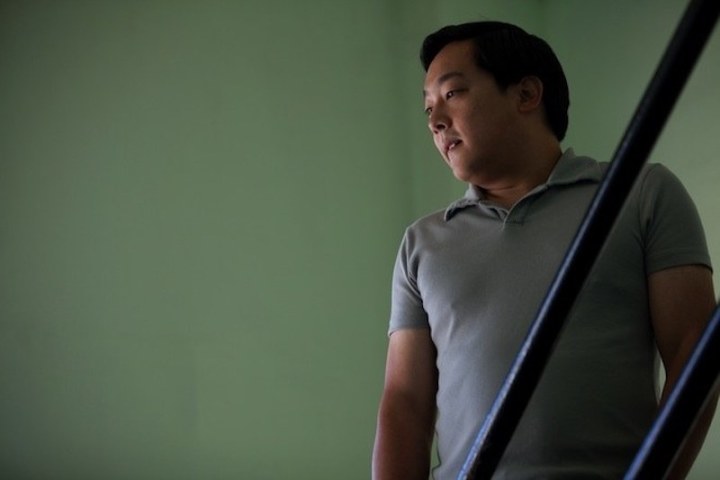 While Bobby is the CEO of BTCChina, the second largest bitcoin exchange in the world, his brother Charles Lee is founder of litecoin, which is the fourth largest cryptocurrency. Charles, a prior Google employee, currently works as director of engineering at Coinbase and is, among blockchain influencers, otherwise known as "coblee."
Bobby Lee, on the other hand, is a programmer and software engineer who made a name for himself when first investing his own money into BTCChina in 2013, when there were only 2 employees. Now, there's over 20, and Bobby serves as a valued voice on the Bitcoin Foundation, which fosters bitcoin globally under a non-profit organization.
You can find Bobby @bobbyclee or LinkedIn, and Charles is a regular voice @SatoshiLite, in addition to his LinkedIn.
blockchain