Best Books to Learn About Blockchain Technology
Looking to thoroughly understand blockchain technology? These are the greatest books to learn about blockchain technology in the easiest way possible.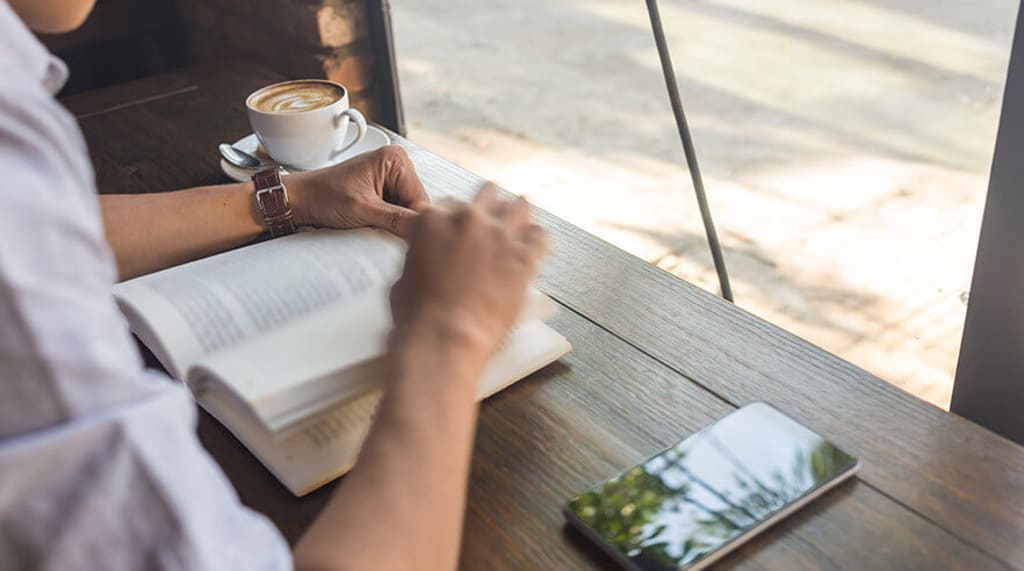 The world of blockchain is a very...very vast world. There's so much to know when it comes to cryptocurrencies, the use of them, and how to handle them. As cryptos are usually stored in blockchain, you can easily tell that there's a lot going on there. While many people have mastered everything about blockchain, there are others who are just getting started and want to understand more about the technology behind it. And if you're extremely confused by the concept, trust me, you're not the only one.
But before you actually start getting into blockchain and cryptocurrencies, you should thoroughly acknowledge the technology behind them. You certainly wouldn't know what you're doing if you're walking into blockchain with zero experience and knowledge. To get yourself started, check out any of these awesome books to learn about blockchain technology that are filled with accurate information to get you started.
This is an amazing book that can show you everything you need to know about blockchain: "The technology likely to have the greatest impact on the future of the world economy has arrived, and it's not self-driving cars, solar energy, or artificial intelligence. It's called the blockchain." Blockchain is pretty simple and allowed transactions to be simultaneously anonymous and secure when maintaining a tamperproof public ledger of value.
The technology is public, encrypted, and readily available for anyone to use. And Blockchain Revolution will make you understand everything before getting into the technology. From the tactics to the basics behind blockchain, this book can basically be your go-to when you want to understand more about the system.
The technology behind blockchain is the hottest topic right now in the world of computer science. It's a concept that has the financial world literally rushing to catch up. Everyone wants to understand so much more about blockchain, the story behind it, how to work with it, and everything else in between. It's the future of technology, which means that everyone should definitely be more educated on the topic—that's where this book comes into play.
Blockchain: The Essential Guide to Understanding the Blockchain Revolution by Jeff Reed is among the fascinating books to learn about blockchain technology. If you're an investor or a private citizen, blockchain is going to play a super important role in your future. This book shows you exactly how to get more involved in the community and master all that comes your way.
Throughout the years, huge banks have grown bigger and more entrenched. It's seen that credit card fraud is a fact of life. A lot of the "legacy systems" were once designed to help us out in our lives and make it much easier. However, there is a new kind of operating system that has the potential to revolutionize vast swaths of our economy, and that's called the blockchain.
This book, The Truth Machine, dives right into everything about the blockchain that everyone needs to know about. It explains just how can it restore personal control over our data, assets, and identities. The authors of this great book reveal the industries that blockchain will disrupt which includes tech, legal, finance, and even shipping. The book also shows the empowerment possible when self-interested middlemen give way to the transparency of the blockchain. Overall, it's a book that shows us the path that blockchain technology takes us—and it's only moving forward.
We want our eager questions about blockchain technology to be answered in the clearest ways possible. Instead of constantly learning about investing, we want to understand how blockchain and its technology works to this day. Blockchain Technology Explained is one of the best books to learn about blockchain technology and will answer your most intense questions about the field. There are questions regarding using it in the future and how it works in general.
Topics that are covered in this awesome book include what blockchain can solve, if technology can replace our institutions, how blockchain can build trust between strangers, and so much more. These are the types of topics that you can't properly find the answers to when searching them online. That's why you need to read this book when you have the chance to understand everything about blockchain technology.
Cryptocurrency Investing Bible by Alan T. Norman is actually considered to be the Bible of investing in cryptocurrency. If you're curious to know all about cryptocurrency, Bitcoin, ICO, the blockchain, and even mining, this amazing book has you covered. The crypto market is extremely fast-changing, which means that every day is a new day in that world. It's also nearly impossible to monitor the situation and make the right choices on your own. There are many people who don't have the proper knowledge and experience in the field, which makes this book the ideal read!
The book gives extensive information for people who truly want to build long-term profitable businesses revolving around cryptocurrency. There are areas such as mining and investing in the field. However, this book doesn't show you the illegal ways to make money, fraud technique, ways to earn millions without investments, and much more, so go elsewhere if you're looking for that. But you will certainly learn a lot about blockchain technology that you didn't know before, including real-world examples of how blockchain is changing our world.
You've heard about cryptocurrencies and you're pretty familiar with the whole foundation cryptocurrency was built on. How about blockchain technology? Since cryptocurrency is among the most popular and well-known utilizers of blockchain technology, there are many different applications for it. Not to mention that there are endless opportunities for the future, as well. This leads us questioning why we should care so much about blockchain technology.
Blockchain Technology Explained is seen to be one of the best books to learn about blockchain technology. If you intend on participating in any of the business in the future, you should first read this book before getting started. You definitely don't want to walk into the world of blockchain blindly without educating yourself first. Understanding how businesses will use blockchain technology in the future will certainly help you to invest in or even create your own business.
Bitcoin became a major cryptocurrency literally overnight and people are eager to know how to work with it as well as understand so much more about it. You can use Bitcoins to buy things like beverages and even cars, and this lures people into understanding it. Since Bitcoin is so huge right now, people are asking if anyone should care for it.
In the book, The Age of Cryptocurrency, it answers that one single question along with the many questions you have in the field. Cryptocurrency is known to hold the promise of a financial system without a middleman. Bitcoin is known to be the most famous crypto in the market and carries a reputation for instability, fluctuation, and illicit business. This book shows you the things everyone should know about blockchains and cryptocurrency.
You can now join the technological revolution in the financial world with one of the helpful books to learn about blockchain technology right now—Mastering Bitcoin. This book is your essential guide to walk you through the complex world of Bitcoin. Blockchain and Bitcoin are both complicated environments, but this book can provide you with all of the knowledge that you need to participate in it.
Whether you're creating an amazing app, just starting to invest, or curious about the technology behind it, this book offers you ideal details to get you started and enhance your knowledge. Bitcoin is seen to be a very successful digital currency, and it's only the beginning of it. That's why if you're eager to understand blockchain technology, it's also important to acknowledge Bitcoin, as well.
There's so… SO much information on the Internet when you look up blockchain. I mean, there's just tons of information you can read right off of the Internet. Wouldn't you think that understanding everything about blockchain technology is better through one single book? That Book on Blockchain is one of the useful books to learn about blockchain technology. This book shows you everything about blockchain. Even if you have an idea of what the technology is, this book shows you so much more then what you know now.
This book has discussions of distributed ledgers, legal landscapes, industry adoption, and Bitcoin. In addition, you'll also analyze multiple abstract, key concepts through simple-worded thought experiments!
Among the brilliant books to learn about blockchain technology out there in the market is The Science of the Blockchain. While FinTech creators and managers acknowledged that the blockchain has the potential to disrupt the financial world, blockchain offers all participants of the system to agree on a common view of the system in order to track changes in the most reliable way. In the distributed systems community, agreement techniques have been known way longer than before cryptocurrencies like Bitcoin surfaced.
Since various methods and protocols exist, this includes its own advantages as well as disadvantages. In other words, this great book introduces the basic techniques when building fault-tolerant distributed systems in the most scientific manner, and helps understand the techniques and protocols are something that we all should get to know before going into the world of blockchain.
Lastly, Blockchain Basics is among the genius books to learn about blockchain technology. Through 25 simple steps, you'll certainly learn the basics of blockchain technology in no time. Blockchain Basics fills in the gaps that exist between purely technical books on blockchain and purely business-focused books as a whole. Since mathematical formulas, program code, and computer science aren't used, you won't need any knowledge of computer science, mathematics, programming, or even cryptography.
This book explains both the technical concepts that form blockchain and their role in business-relevant applications. You'll know blockchain inside and out after you've gone through this book. From major components and their purpose, to why it's needed, major application scenarios, and much more, you'll be a blockchain pro when you've gone through this book.
book review
Reading good literature plays a huge role in my life — and so does online shopping and wine.
Receive stories by Jacqueline Hanikeh in

your feed