Pairings
Beginner's Guide to Wine Pairing
Want to pair your Winc wines with their proper food pairings? This is the ideal beginner's guide to wine pairing to try out!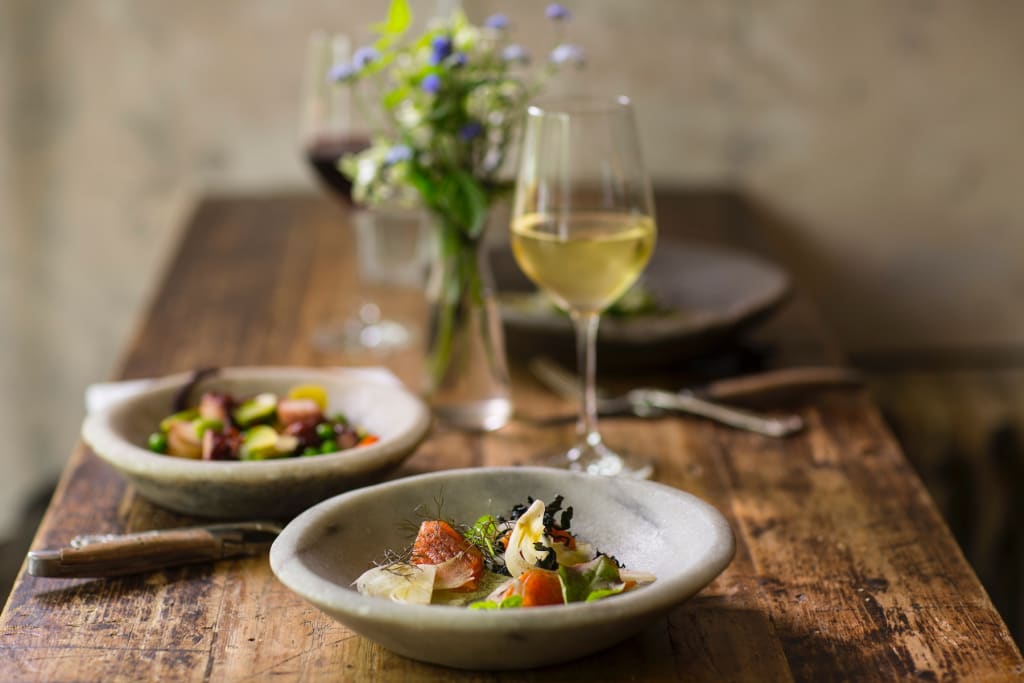 There's a wide variety of wines out there from Pinot Noir to Merlot, Cabernet Sauvignon, Riesling, Chardonnay, and so many more, and each one has their very own flavors and scents. While we're literally in love with some of our favorite wines, they'll taste even better when pairing them with food. There are certain foods and wines that pair so well together, and many wine lovers don't take advantage of this. They don't quite understand that their favorite wine can taste amazing while enjoying it with the right foods. And if you have a subscription box from Winc, which is seen as one of the best wine delivery services ever, you just have to pair any of your bottles with the proper foods!
But wait, if you don't know which foods pair well with your favorite wine, I've got you covered. It's not rocket science, so don't think that you need really specific foods to eat with your wine. There's a variety of foods you can enjoy with certain wines. If you're curious which types of wine go well with what types of food, this is the beginner's guide to wine pairing you should understand right now if you're a hardcore wine lover.
Sauvignon Blanc and Chicken
Thinking about enjoying a chicken feast for dinner? From the accurate beginner's guide to wine pairing, you can't go wrong enjoying any form of chicken with the delicious taste of Sauvignon Blanc. Sauvignon Blanc is truly an interesting form of white wine that possesses hints of fruity flavors.
For chicken, Sauvignon Blanc is seen to be among the best white wines to enjoy. For chicken legs, whole chicken, chicken breast, and literally any other form of chicken, this precise type of white wine extracts many more flavors from the chicken and overall tastes amazing!
Chardonnay and Seafood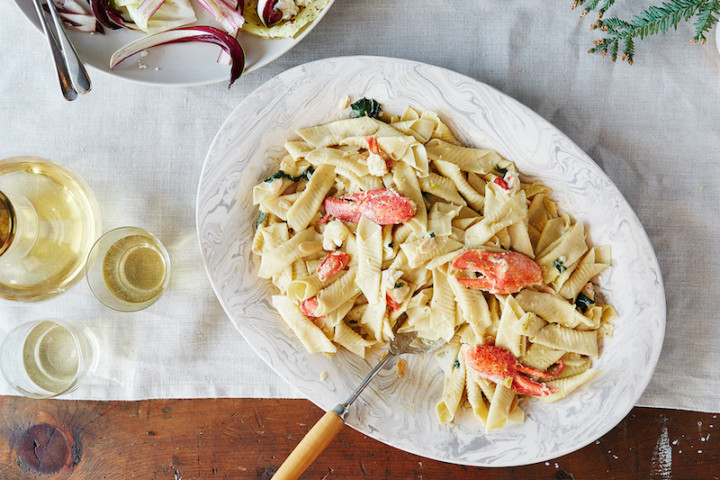 When you're pouring yourself an accurate glass of Chardonnay—which is up to the rim—make sure you'll be enjoying a delicious seafood dinner. A great bottle of Chardonnay pairs so well with almost any type of seafood and many people look past this. The sophisticated taste and scents of the white wine mingle precisely with whatever seafood meal you'll be having.
Whether it's shrimp drenched in lush sauce, crab, lobster, fish, or even sushi, the fresh seafood flavors perfectly mix well with the white, dry wine. And the ideal Chardonnay is the amazing Unwind with Chardonnay bottle from Winc. It's a light bottle of wine with woodsy hints of oak moss. Not to mention, this purchase comes with a White Wood Candle, which is a hand-poured wine straight from Baxter of California.
Champagne and Anything Salty
The majority of us enjoy popping a bottle of Champagne whenever celebrating an occasion, but what about popping a bottle casually? We don't have to enjoy a glass or two of delicious Champagne when celebrating an occasion... celebrate every day! And what better way to celebrate literally anything with a bottle of Champagne than with salty foods.
Straight from the beginner's guide to wine pairing, Champagne goes with anything salty. Crackers, pretzels, noodles, and anything else that possesses that savory taste and flavor, you bet Champagne tastes amazing with any of those. It's known that most dry sparkling wines have a hint of sweetness in the mix. That's why eating anything salty balances out the hidden sweetness from the Champagne and saltiness from the food.
Dry Rosé and Cheesy Dishes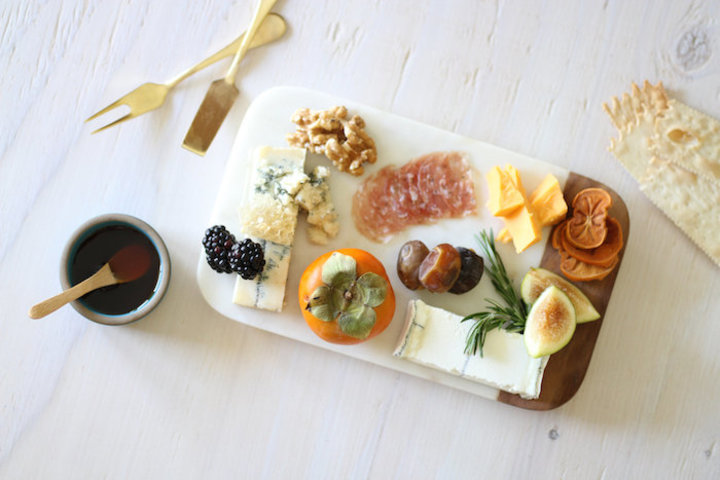 This is easily the greatest combination anyone can come across— dry rosé and cheesy dishes! Who doesn't love a good cheesy dish? Macaroni and cheese, grilled cheese, cheese fries, lasagna, and anything else that's loaded with the ooey gooey goodness of cheese. While certain cheeses go well with white wine and others with red, rosé will always be the greatest choice when enjoying a cheesy dish.
Since rosé contains that acidity from white wine and the fruity characteristics from red, this mingles so well with any form of cheesy dish. But remember, dry rosé, not the sweet one! The sweet rosé doesn't entirely pair well with cheeses, because of its intense sweetness.
Malbec and Dishes with Barbecue Sauces
Ever thought of enjoying a bottle of Malbec with your barbecue meal? Instead of cracking open bottles of beer, pop open a fine bottle of Malbec wine! From the beginner's guide to wine pairing, Malbec goes so well with any form of meats completely coated in barbecue sauce! The tangy sweetness of the barbecue sauces pairs so well with your glass of Malbec wine.
Chicken drumsticks, ribs, chicken wings, and anything else that can be covered in barbecue sauce, don't hesitate to pull out a bottle of Malbec. If your family members and friends are looking at you like you have ten heads while eating your barbecue meal with wine, tell them they don't know without giving it a shot. And I guarantee they'll love it just as much as you will.
Red Blend and Red-Meat Steak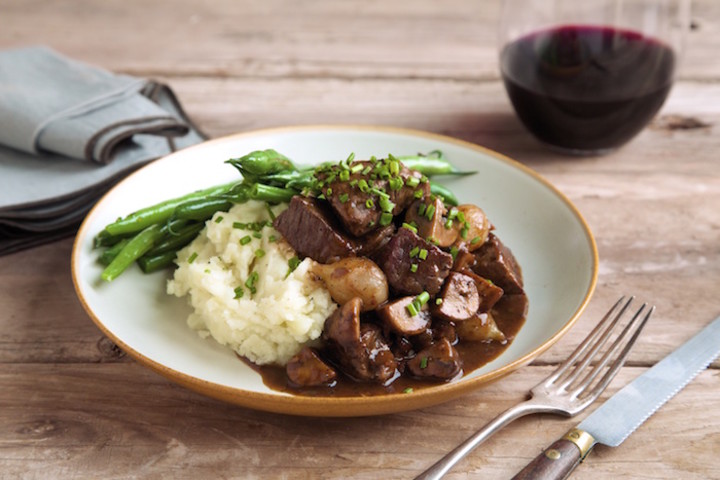 Bordeaux-inspired blends gain a lot of love, because they're the ideal mixture of almost any type of red wine out there. And red blends certainly taste phenomenal with a thick slab of red-meat steak. Personally, I prefer medium rare, because the juices from the steak complement the wine's flavors. You can enjoy a good steak with your red blend, which is part of the beginner's guide to wine pairing you should consider trying out.
As for a great bottle of Bordeaux-inspired blends, DIME 100 is the ideal mix of Cabernet Sauvignon, Merlot, and Cabernet Franc. You can never go wrong with a solid bottle of DIME 100, because it contains the best types of red wine out there. This type of wine has a bold depth and balance. But wait, you're also getting irresistible chocolate bars in the purchase from Winc! And these are to enjoy after your red-meat steak dinner.
Syrah and Spicy Foods
Most people wouldn't consider drinking wine with any spicy foods. Since there are certain wines that can actually clash with the spiciness, it can give off a bad taste. However, Syrah is among the red wines that actually goes pretty well with literally any spicy foods. And this is part of the beginner's guide to wine pairing you should try out.
When you're whipping up a meal with lots of peppers, spices, and onions, don't forget to pour yourself a fine glass of Syrah! Whether you're making a spicy steak, eating a peppery burger, or any other spicy meal—Syrah is a red wine with hints of spicy notes, which means the spiciness from the meal goes so well with the slight spiciness from the wine!
Red Blend and Sweets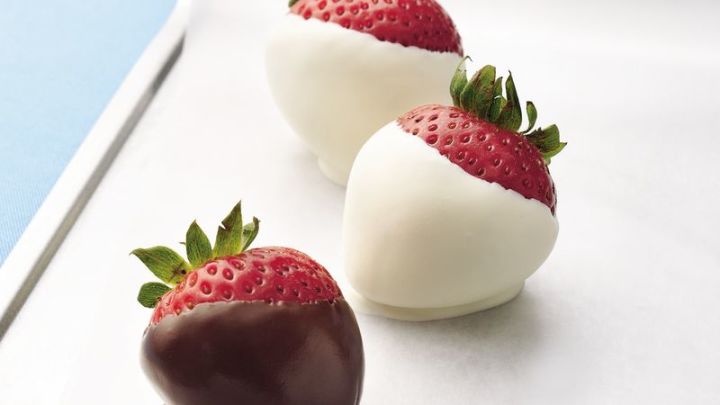 Aside from enjoying red blends with red-meat steak, this type of red wine can actually go so well with sweets, too! From desserts like cake, to pie, cookies, and even fruits, the Bordeaux-style blend totally complements the sweetness of any piece of dessert you're enjoying. It doesn't have to just be sweets, but also fruits like watermelon, kiwis, strawberries, and any of your favorite fruits!
From the beginner's guide to wine pairing, DIME 100 is the perfect red blend that goes amazingly with chocolates and fruits. When you're enjoying something sweet after dinner, you should definitely pop open a bottle of DIME 100 to enjoy it with. The rich taste of the blend mingles well with the sweetness of your dessert! And this Winc purchase also comes with four bags of caramel corn to enjoy with your wine, as well.
Off-Dry Riesling and Spicy Foreign Dishes
Riesling is an amazing type of white wine as well as my personal favorite. And off-dry is certainly the precise type of Resiling you should enjoy, because it possesses a sophisticated and rich taste. And as for its rich taste, it goes well with any spicy foreign dishes. Dishes like spicy Asian and Indian dishes, and dry Riesling goes great with Thai food, too!
Even though off-dry Riesling still has a hint of sweetness to the mix, this balances out the spiciness from the Asian or Indian dishes. So when you're eating out at a restaurant that offers exotic cuisines, then you certainly have to bring a bottle of off-dry Riesling with you to enjoy your meals with. You won't be disappointed by the delectable pairing.
Merlot and Dark Chocolate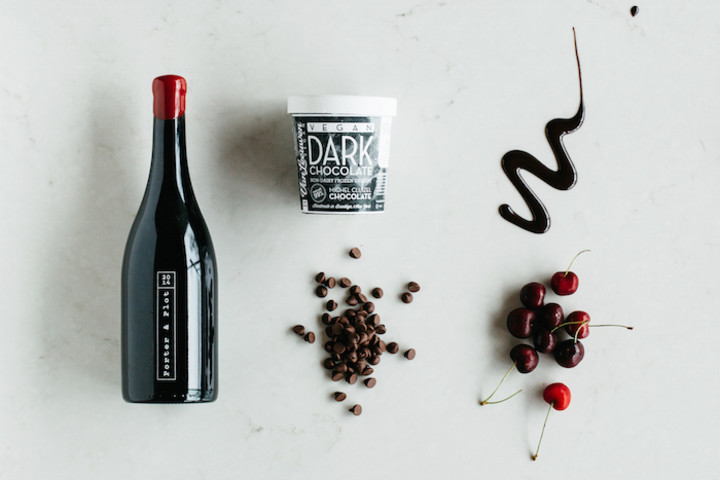 Lastly from the beginner's guide to wine pairing is a great bottle of Merlot with dark chocolate. The majority of us wine lovers know that most wines go so well with diverse types of chocolate, but the most proper red wine to enjoy dark chocolate with is definitely Merlot.
Merlot is among the easy-to-drink red wines out there and this is the perfect choice to enjoy with any type of dark chocolate. The smoothness and elegance of a Merlot bottle pairs ideally with your choice of dark chocolate. Not to mention, this is the perfect pair to enjoy when having a girls' night.