5 Sectors Blockchain Is Disrupting That Are Not Cryptocurrency
You won't even believe these 5 sectors blockchain is disrupting that are not cryptocurrency, but the future is very, very bright (and not just for financial purposes).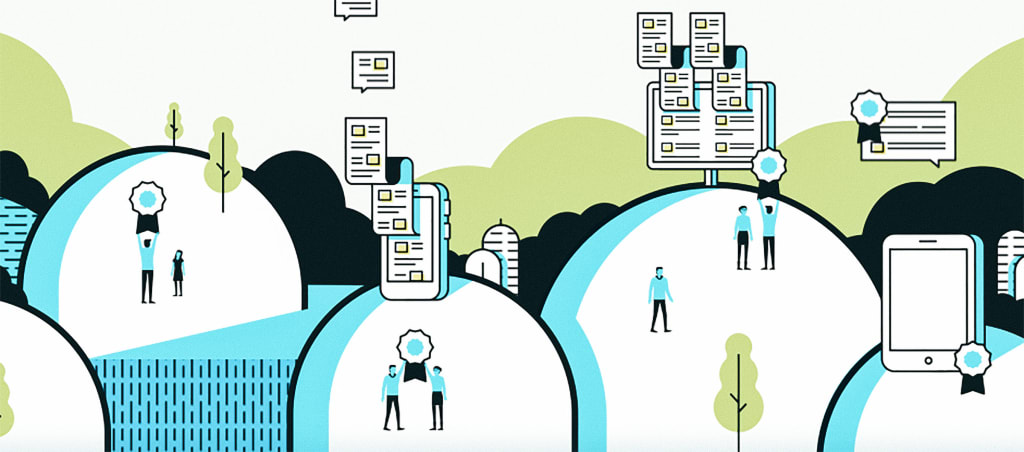 There's a vast plentitude of industries that blockchain will disrupt, (like real estate, investment strategies, and hell maybe even education), but how will this effect our lives? What kind of changes can we even expect to see, or will we even see? That's the whole point behind narrowing done the 5 sectors that blockchain is disrupting that are not cryptocurrency. We can't expect to know what the future will hold without already feigning to see the obstacles in front of us right now.
That's the reality behind blockchain in the first place, revolutionizing all new fronts and designing new ways of looking at how to better our world with sophisticated tech. Not everyone will be pleased with the results, and certainly a great many won't even be prepared for what the future does hold, but in hindsight that's the gamble we're willing to take in proliferating more than economic and financial means of distribution. Instead, let's fundamentally and rapidly evolve a variety of different concepts so as to holistically challenge our way of life, therefore bettering it in a great many capacities.
Look up the guys working on the blockchain based platform called Narrative. Much like the hyper-ingenuity being amassed in the VR industry, now similar concepts are being pursued in blockchain like never before. In terms of social media, this is what Narrative aims to achieve in the blockchain industry by way of adapting methods in communication, plus in the furthering of machine learning for positive and accurate content accessibility.
They aren't the only ones adapting blockchain tech, either. Vanywhere, which is a gig economy website, intends on adapting specific skillsets through utilizing the tech of blockchain in platform transactions and exchange commissioning. This is a form of connectivity the likes of which we may have never even experienced before, thus making it an essential addition among 5 sectors blockchain is disrupting that are not cryptocurrency.
Analytics Forecasting
Among the 10 things everyone should know about blockchains is that these peer to peer networks work as versatile systems of immediate change and adaptation. One can expect to see this apparent without the world of forecasting and applying these concepts to even greater feats. I'm not discussing the actual weather, I'm talking about industry forecasting through analytics and deep data perspectives.
Analytics forecasting is only one of 5 sectors blockchain is disrupting that are not cryptocurrency. Blockchains can unlock new and more fluid possibilities in sighting the future. Foresight, after all, is an industries' most prized possession. Augur, under the Ethereum blockchain, is among tools utilizing this in a variety of standards, one of which being processing information on a decentralized network. From there, the possibilities are literally endless.
You'd be remiss to think blockchain technologies can't be applied to the market of travel. Thanks to the likes of Expedia and Priceline, traveling made through the likes of blockchain initiatives has already begin to be adapted, modified, and enhanced by way of price fixing and connecting customers.
Among 5 sectors blockchain is disrupting that are not cryptocurrency is surprisingly travel, witnessed through the likes of Winding Tree. They're amassing power moves in travel by connecting providers with consumers and enhancing the peer to peer playing field. There's also a CarFix functionality being produced, as well, in which the transparency of the tech in blockchain can be applied to the avoidance of price manipulation in the auto industry.
Cybersecurity
There's also a multitude of ways blockchain is revolutionizing cybersecurity, one of which being in the form of more secure, online communication and interaction. This isn't just witnessed in the form of financial or economic concessions, but through the use of what's called smart contracts and a digital ledger.
The peer to peer public ledger as viewed under the advanced cryptographic systems, cybersecurity, as seen through blockchain technology, can be highly evolved in wide ranges of possibilities. This is only one of 5 sectors blockchain is disrupting that are not cryptocurrency.
Ridesharing Applications
Random as it might be to see among 5 sectors blockchain is disrupting that are not cryptocurrency, ridesharing applications can benefit greatly from the blockchain formula by introducing new cloud-based operations and fundamental dynamics to enhance the platforms utilizing this concept.
Industry leaders, Uber and Lyft, have begun discussing how to incorporate this tech into their interfaces, but it's clear that the possibilities of using a decentralized network in providing more fluid and operational distributions of ledgers would then make value-oriented and user-driven market environment for greater ridesharing possibilities.
blockchain
About the author
Thinking in nodes of progress, futurism, science, culture, and existence. I experience life in a number of ways, pertaining to mathematical concepts mixed with rich flavors of art.
Reader insights
Be the first to share your insights about this piece.
Add your insights