What Is BitPay?
With a variety of contexts and innumerable uses, the vast majority of resources behind the bitcoin processing site are vast—but wait, what is BitPay?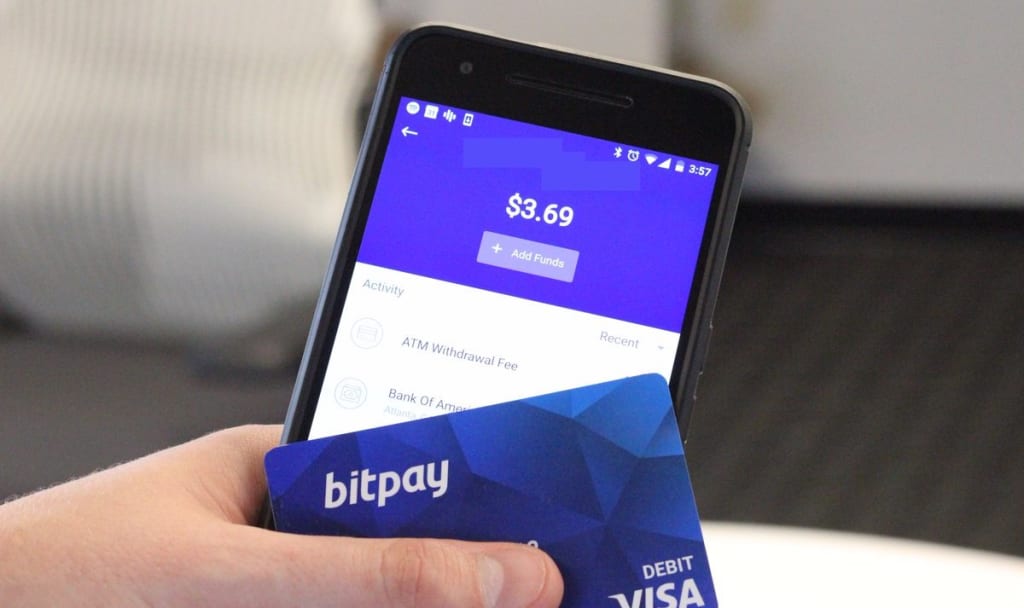 There is so much to know about cryptology and cryptocurrencies that all the info and contexts can get all get bogged down in a number of confusing, big words. Simply put, BitPay is nothing more than a global bitcoin payment service provider that utilizes bitcoins in the exchange processes for merchants, bridging the real world of commercial goods with the digital reality of cryptocurrencies. In that case, you should probably know the brand name business that accept bitcoin before you sign up for BitPay.
Some crypto-influencers feel that this is the end of bitcoin, but BitPay may prove otherwise. Thanks (in part) to BitPay, open source projects, like Bitcoin-built Bitcore, a node that allows apps to be run on the peer-to-peer network, is only one of many wallet applications that will be available in the future. Founded in 2011, the secure payment and money transfer system has continuously surprised and excited us all in a variety of ways, but there's much to learn about the utilizations of BitPay and how this technology will adapt our world well into the future.
Buying, Selling, & Spending Bitcoin
At the base (or entire sole purpose) of BitPay is transacting in exchange formats using bitcoins, whether by way of sending or receiving the digital currency. The essential behind what is BitPay lies at the financial level, not so much investing in Bitcoin (though this does go hand in hand with the tech), but it mostly deals with service payments, or even monetized transactions themselves (but, we'll get to that later).
This is why the blockchain formula is so versatile and open—hence, its very name being "open source" technology. It was first released in 2011 by Tony Gallippi and only three years later, in 2014, it begin processing daily amounts of $1 million. As of today, it's one of the largest bitcoin payment processors; however it has slowly begun to branch off into a variety of different market industries, for example social media platforms, video gaming engines, and simply large record databases themselves. And, since it's far from done, these aren't even half of what this tech is ultimately capable of, not in the least bit...
Full Payment Protocols
In addition to being utilized as a form of payment processor, BitPay also allows for simpler, easier payment methods with bitcoin. That may sound exactly like what I only previously mentioned above, but this goes far deeper. For instance, charitable donations can now be processed as actual bitcoin transactions, a recent upgrade that gives non-profit organizations more secure and easily accepted payment options from anywhere, among the most contemporary methods in raising money.
Political campaigns can now accept bitcoin through BitPay across a variety of collection services available through their system. Contributors can make small donations all made in compliance with the Campaign Finance Laws and even host customizable donations webpages for organizations that don't have BitPay's "donation buttons" plug-ins already on their site. So, as of right now, the reality behind "what is BitPay?" surely becomes open-ended. To make things easier, it's a fully optimal payment processor that also serves as a collections agency, campaign coordinator, and more.
BitPay Documentation
One of the most interesting concepts behind what is BitPay is the fact that the documentations of each and every transaction are nonexistent. There are trails of these various BitPay exchanges, of course, and there are forms of receipts (as per merchant availability), but the possibilities under the technology ensure limited sensitive costumer information is collected.
How it then works is simple: BitPay converts your bitcoin into the currency of your choice, adding that full amount to your following BitPay account settlement. These funds are then sent either to your bitcoin address or bank account. There's limited documentation, as you can see, other than within the blockchain formula itself (which is much more complicated to fit here). The point is that BitPay allows for a berth of opportunities for securing collecting and sharing the bitcoin currency, but what are the methods of accepting bitcoins?
Bitcoin-Accepting Firms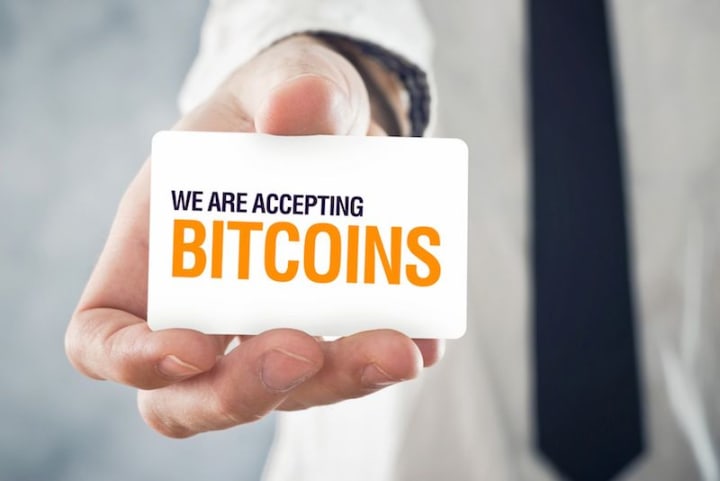 Much like how the options and availability of financial solutions are pretty much infinite with this technology, so are bitcoin accepting firms. Learning just what is BitPay is one fundamental process for knowing when to HODL, or not. Now that BitPay allows a wide variety of merchants to accept and receive bitcoins, their availability increases (as does their value).
These vastly new concepts in bitcoin payment acceptance largely help to cut down on predatory transactions. One such method is the BitPay mobile SDKs, a mobile processor under BitPay that reduces complexity and availability for in-app payment functions. The safe transactions can now be preformed online, in-store, or through a service provider, often meant for donations, like those in BitGive. There's now a long list of bitcoin-accepting firms, some of which are even brick and mortar merchants, thanks to BitPay. But, how do they work with BitPay?
Monetizing Emerging Markets
Internationally speaking, the realities behind what is BitPay are pretty much wide with possibilities. The fact that these transactions are nonreversible means that they're more reliable and necessary for international merchants and other buyers across the world, for BitPay mitigates the risks of bitcoin's price volatility by giving merchants the ability to accept digital currencies in local, or preferred converted currencies.
Since merchants are also allowed to accept bitcoin with open source plugins, this opens the door for the availability of merchant goods, services, and digital content on a more consistent level (basically 24/7). Mobile tethering, too, helps bring together the entire exchange of funds in a way never before seen, greatly changing financial services, as well as upgrading the way digital currencies can be more fundamentally utilized.
Point-of-Sale Integration
On top of being a revolutionary new form of Bitcoin technology and financial service provider, BitPay also preforms point-of-sale integration with the likes of VisualTouch, DC POS, SoftTouch, and Android app.
These point of sale systems are greatly enhanced and use hassle-free checkout experiences so both customer and staff continue their operations. There's also the Bitcoin Checkout application, which processes bitcoin payments and transactions on any iOS or Android device, thereby giving us the keys to understanding what is BitPay.
Commoditization of Payment Processing
One of the most interesting and intuitive concepts behind the understanding of what is BitPay is the commoditization of payment processing; simply by way of making the system of financial transactions, emerging, markets, payroll API, and all a simple monetized form of market.
How is this all even possible? Besides the fact that bitcoin currencies are traded, blockchain systems mined and marketed, as well as remarkable evolutions in financial technological concepts all made on a daily basis, BitPay offers a free and unlimited payment processing for the rest of time. By way of open source plug ins, hosted software and various other fundamental concepts, BitPay bolsters bitcoin as a currency and technological wonder, therefore giving it a more versatile and commoditized market value in the payment processing industry. The more it's used and exchanged, or the more BitPay is utilized itself, the higher this market value rises.
BitPay Card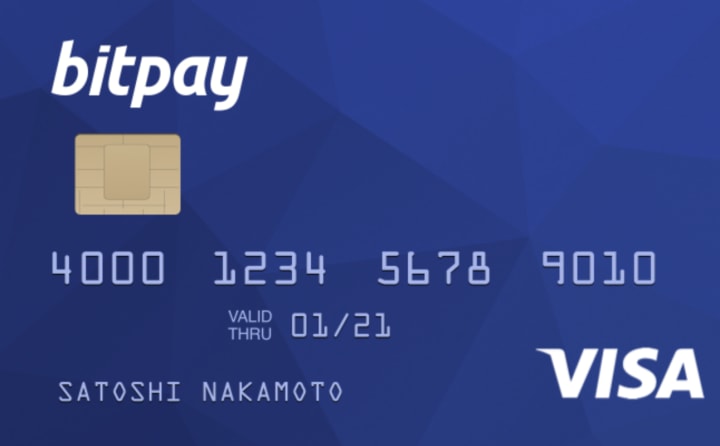 This BitPay Visa Debit Card is the first of its kind. It brides the gap between online currencies and tangible markets by transforming bitcoin wallet values into real dollars that you can spend literally anywhere, anytime, all made through the tech's bitcoin wallet connectivity.
The BitPay card uses your bitcoin wallet and is compatible with any ATMs and can be used across various Visa merchants, which makes for a truly interesting and new way to experience digital currency like never before. This is exactly what is BitPay, an emerging new form of money transference that can process bitcoins through any and all available routes so as to make acquiring real money quick and painless.
eCommerce Offerings
There are literally over 40 various integrations for bitcoin payment solutions, all of which can be used in a variety of concepts. Some of these integrated solutions include NATs, Shopify, FoxyCart, and more, but they don't end there. Beyond being simply a bigger, better bitcoin wallet itself, BitPay also gives users a number of accessibilities through its platform.
When understanding what is BitPay, eCommerce is absolutely one of the most fundamental concepts behind this new age of technology and monetization. You can accept payments from a variety of open source plugins for eCommerce solutions all developed on BitPay, these being code libraries, donation solutions services, billing, accounting and far more. In reality, when it comes to eCommerce, the BitPay concept and technology will greatly advance this form of market in the industry (and more will follow).
Payroll API
Among the various services allowed under BitPay, payroll API is interestingly one of them. Through BitPay, employees can reward employees with bonuses, or pay them directly in bitcoin salaries, which therefore reduces difficulties in acquiring bitcoins, as well as ensuring the currency's limitation of risks.
With the BitPay system, employees can then either select to receive a portion of their salary payments in bitcoin, where net payments are remitted to the employee after tax in bitcoin, or a combination of bitcoin and dollars. Mostly used by American employees, payroll API in connotation with what is BitPay proves that it's a versatile system even in the everyday workplace.
Open Source Bitcoin Projects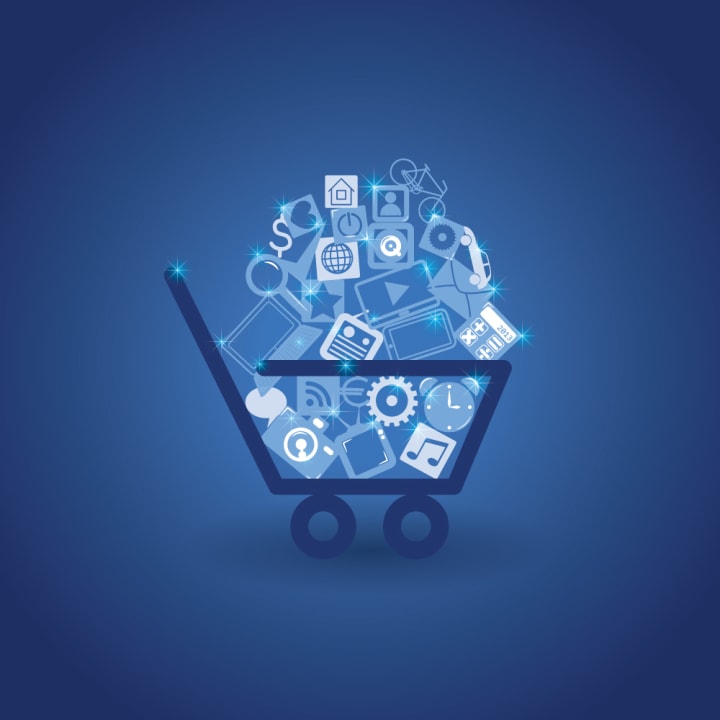 One thing revolutionary at the heart of what is BitPay is the blockchain formula; allowing for a wide variety of open-ended functionality suitable only for the optimization of financial services and technological concepts. In this case: open source Bitcoin projects. Some of the developers on BitPay are simply there, as seen in 2013, just to update, collate, and collaborate on open source projects, for these forms of information and data are what drive the versatility of the technology.
Open source projects bolster bitcoin currency and technology as a whole. These aren't simply stringent upon eCommerce solutions, but do largely deal with market availabilities, as viewed with such places as Xcart, Magneto, and Gravity Forms.
bitcoin
About the author
Thinking in nodes of progress, futurism, science, culture, and existence. I experience life in a number of ways, pertaining to mathematical concepts mixed with rich flavors of art.