Virtualization With 3D Is Essential To Fashion Design
3D fashion design technology has gradually been accepted as an essential tool to fashion design, and in some fashion product development processes virtualization with 3D has become integral.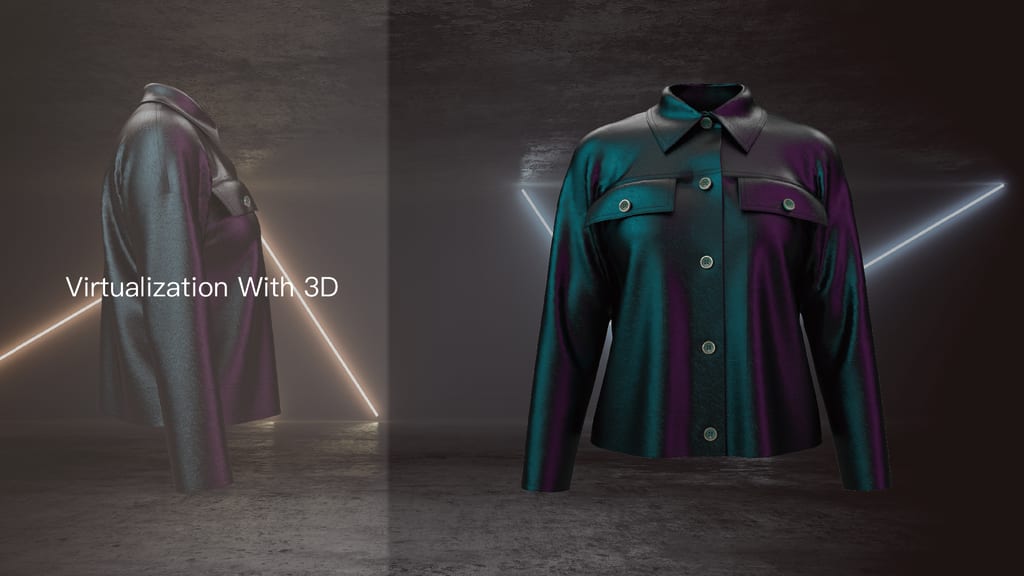 Virtualization With 3D Is Essential To Fashion Design
3D fashion design technology has gradually been accepted as an essential tool to fashion design, and in some fashion product development processes virtualization with 3D has become integral.
Clothing design starts from designers depicting their ideas in a particular way that enables others to understand them. The traditional method is drawing a fashion sketch in 2D which could only allow people to image how the finished products will look like, while the new process is utilizing computer-aided technology. Such digital technology puts fashion design to the next level into a virtual-realistic environment and presents the designing ideas on a true-to-life 3D body model. Furthermore, 3D clothing technology is changing the methods of designing, presenting and manufacturing garments from aspects of time and cost.
Faster Prototype
One of the generally-acknowledged benefits of 3D clothing technology is faster prototype. With products virtualized in 3D, designers can get a thorough understanding of the technical issues to realize their designs. Pattern makers are able to visualize all pattern pieces on a 3D human model, and generate different sizes of patterns automatically to avoid repetitive manual work. Utilizing 3D technology could also accelerate the design modification and amendment process. When a 3D dress form is confirmed, it could be very easy to change the appearance, fabrics, trims or colors with 3D digital pattern making technology. Digital design companies created 3D clothing model databases for designers' reference and stored prepared blocks to facilitate garment designs. Digital clothing solution providers like Seemsay also established fabric and trim libraries which display numerous materials and garment accessories in 3D with accurate material properties for designers' to choose from.
Cost Reduction
3D clothing technology dramatically reduces the amounts of actual garment samples and significantly saves the expenses in fabrics and trims. 3D virtualization enables designers to amend their collections in size, color, fit, textile types in a virtual environment, check the silhouette and fittingness of the design on a 3D human model, and optimize their designs before tailors cutting any fabrics. Deploying a 3D fashion design tool is fundamental to save resources and promote productivity. Through streamlining the product development procedures, such computer-based technology gives the clothing industry a chance to reduce wastes and even realize zero-waste fashion. With the help of 3D virtualization, brands, especially fast fashion, are on a more sustainable path.
Adoption of 3D Fashion Design Technology: Difficulties and Solutions
Although the clothing industry is stepping into a digital world, we should admit that most brands are still using traditional paper patterns and most fashion design magazines and websites are still dominated by 2D images. Digital clothing method has so many advantages, and why fashion brands are still sticking to the traditional way?
With digital clothing technology, the clothing industry is no longer a traditional labour-intensive industry, but an automated one. However, the highly-automated technology is still computationally intensive, which requires users to have extensive computer- and even geometrical modelling-related knowledge. Therefore, such technology, in spite of its great potential for clothing business, has not been adopted in a large scale.
To promote the use of 3D technology in clothing design and satisfy users' needs, many 3D fashion design software, like Clo3D and Lotta, upgraded their algorithms, provided more simple interfaces and tried their best to improve the user experience. What is more, some digital clothing companies like Seemsay, offer free 3D clothing rendering services for designers. It helps designers transform their 2D sketches into 3D patterns, with which fabric changes and refinement can be realized with just one click, aiming to bridge the gap between traditional apparel design and complex digital technology. Thus, the designers can be free from any computation problem and focus on their inspirations.
Technology Defines Trends
Clothing design always follows fashion trends. How can we refuse to follow such technology trend? Compared to leading brands who create upcoming fashions of each season, technology is capable of controlling market and industry trends. The apparel industry is entering a digital world, where 3D clothing technology is transforming the industry approaches including design, pattern making, fittings, garment manufacturing, etc. Undoubtedly, 3D virtualization has the magic to solve industry problems and help fashion brands to improve productivity. Such digital technology is now upon the catwalk, willing to give the whole industry a visual feast of the innovation world and a glimpse of the development prospect.