Tom Wambsgans Shocks Viewers as Succession's New CEO in Dramatic Season Finale
Unpredictable Twists, Social Media Frenzy, and the Triumph of Tom Wambsgans in Succession's Riveting Season Finale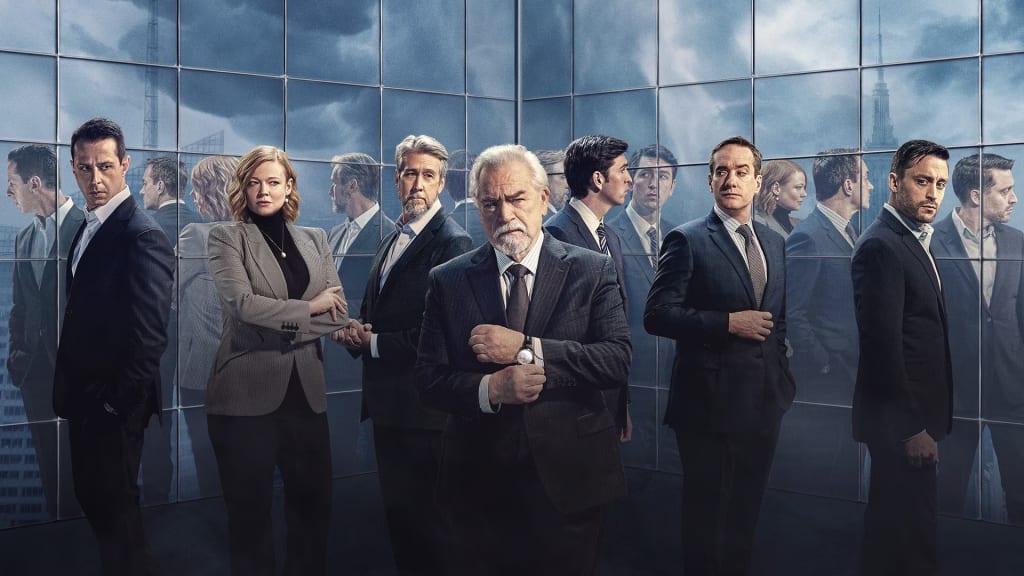 Succession Finale
Highlights:
Succession's season finale aired on Sunday.
The Succession Finale and Logan Roy's successor sent social media into a frenzy of passionate reactions.
Tom Wambsgans claims the title of Logan Roy's successor, becoming the new CEO of Waystar Royco..

In a thrilling season finale of the hit TV series Succession, viewers were taken on a rollercoaster ride as Tom Wambsgans was unveiled as the new CEO of Waystar Royco, succeeding the formidable Logan Roy. The episode, which aired on Sunday, delivered several unexpected twists that left fans buzzing with excitement.
Throughout the finale, the storyline led viewers to believe that Kendall, Logan's estranged son, had finally uncovered a way to gather enough votes to regain control of the company he believed was rightfully his. However, in a shocking turn of events, Tom's ex-wife, Shiv, portrayed by the talented Sarah Snook, made a last-minute decision to vote against Kendall, ultimately aiding Tom in his victory for the coveted chair.
The episode culminated in a confident and cocky Tom striding into Waystar Royco, now firmly in his grasp. As he took charge, he extended his hand to Shiv, who accepted it before riding off in a private vehicle. Meanwhile, Roman, another member of the Roy family, spent the final episode of the series enjoying a solitary martini at a bar, seemingly liberated from his father's influence. Kendall, portrayed as lost and adrift, stood alone at the edge of Battery Park, accompanied only by Colin, Logan's ex-bodyguard and trusted friend.
Social media exploded with reactions following the Succession finale, with fans expressing their astonishment and delight at Tom Wambsgans' unexpected ascent. One Twitter user applauded the outcome, attributing it to the Roy family's past mistreatment of Tom. They exclaimed, "And that's for all the humiliation the Roys put Tom Wambsgans through! Our new CEO."
Another tweet showcased the enthusiasm of Tom's supporters, proclaiming, "TOM WAMBSGANS CLAN WE HAVE RISEN FROM THE ASHES LIKE FUCKING PHOENIXES WE FUCKING DID IT." The fervor surrounding Tom's triumph was further highlighted by a Game of Thrones-inspired reference, in which a social media user humorously bestowed him with titles such as "King of Waystar Royco" and "Protector of ATN."
On the flip side, some comments expressed surprise at Kendall's loss and the fact that he was defeated by someone named Tom Wambsgans. One tweet humorously suggested that such a situation could be enough to drive someone to despair, stating, "Losing out on your own family company and to someone named Tom Wambsgans at that is fucking crazy like shit I'd kms too."
The Succession fandom took to social media to express their excitement, with tweets and posts pouring in, reflecting a mix of shock, celebration, and curiosity. The unexpected twist generated a wave of passionate discussions and speculations about the future direction of the series.
For many fans, the Succession finale was deemed exceptional, perhaps even the most perfect conclusion to a series they had ever witnessed. The impeccable execution of each scene, moment, interaction, and dialogue left an indelible impression on viewers. One admirer marveled at the show's flawlessness, expressing doubt that such brilliance could be replicated, saying, "It's blowing my mind how utterly perfect every scene, every moment, every interaction, and every word was. We might never see that again. Finales? Almost always disappointing. Long live Tom Wambsgans."
The surprising turn of events and the rise of Tom Wambsgans as the new CEO of Waystar Royco has undoubtedly left Succession fans eagerly anticipating what lies ahead for the Roy family in future seasons.
Source: (www.opoyi.com - https://opoyi.com/entertainment/matthew-macfadyens-tom-wambsgans-new-ceo-of-waystar-royco-succession-fans-react-to-season-finale/)
About the Creator
With a passion for staying up-to-date with the latest events and a commitment to delivering accurate and engaging content, I ensuring our readers receive timely and reliable news coverage.
Reader insights
Be the first to share your insights about this piece.
Add your insights