Tips To Pick A Perfect Handbag For Your Everyday Use
Choosing a perfect bag is vital if you want to use it every day. Know some quick tips suggested by our online boutique. Pick the ideal one as per your style.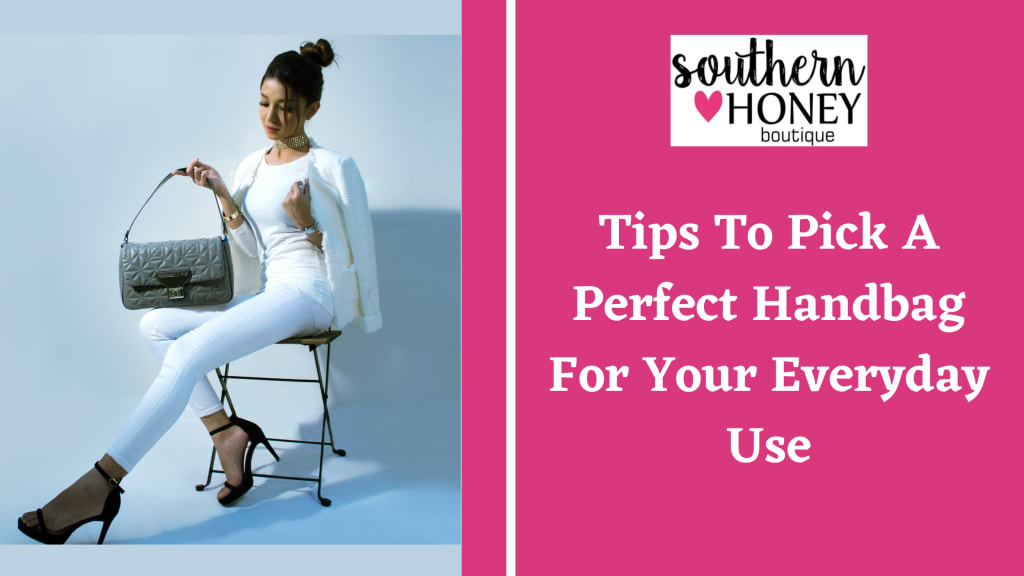 Handbag - an accessory that is essential when you go out. It's the priority of every woman of any age. When it comes to handbags, every woman wants the most fashionable and trendy bag of the season. It's tricky to pick out the best one that suits your personality. There are several choices available at online clothing boutique in women's handbags.
No matter how many handbags you have, you always want a new one for an occasion. Depending on taste and needs, it makes it even more difficult to pick. So here are some recommendations to grab a perfect bag for regular use.
When it comes to everyday use, women prefer a combination of comfort, fashion, and practicality. There are types of handbags and when you can use them for various events.
Tips to keep in mind when you are on a handbag hunt!
Good material leads to high durability
When you are choosing a bag material, consider durability. If you want it to last in good condition or you just want a fashionable look for a season or two. No matter how trendy your bag is, it's of no use if it doesn't last for too long, especially when you are spending huge on it.
Don't ever make fashion rules over durability. Instead, make sure that the bag you pick comes from a trusted retailer and guarantees you the bag's durability
Size of the bag matters!
You need to decide how large of a bag you want and does it really suit your style. If you are petite or small, carrying a large handbag will overshadow your personality. It works like this as where your bag sits, the part is highlighted. So, for example, if you have small hips, select a bag that brushes the top of your hips and if that's not the case, go for one that ends at your waistline. Make sure it is not too small for your needs.
It should have ample storage - compartments are key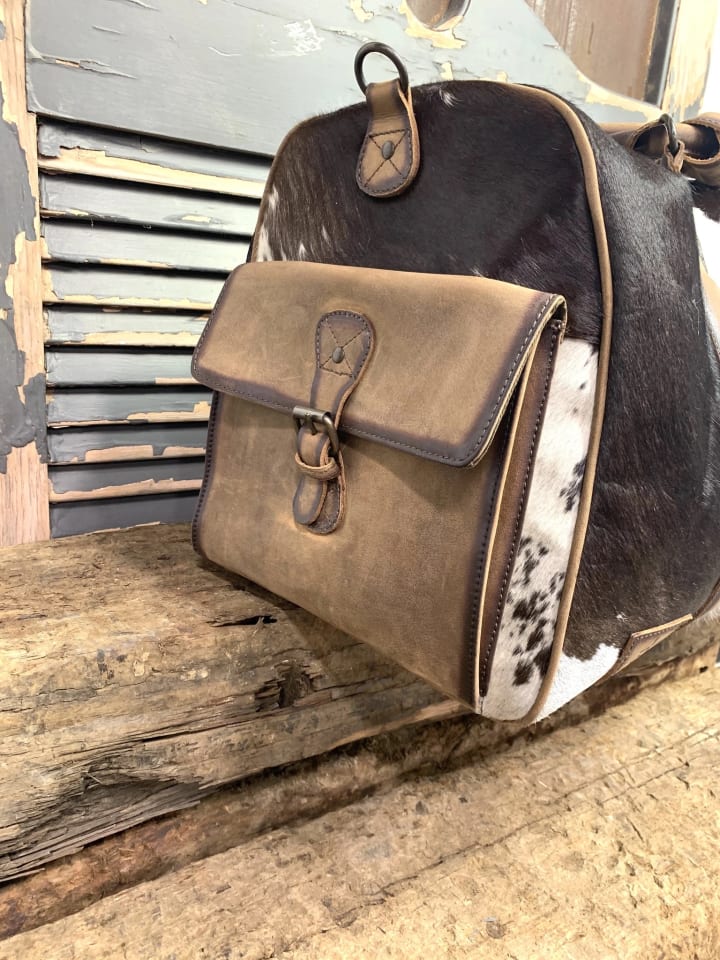 Consider how much storage you require in your bag. Do you want to use it for your everyday use when you go to work? Or do you want it to be used for any special occasion? Depending on that, you need to think about things you need to stash into it.
What do you think about this cute cowhide duffle bag? It's trendy and spacious. Store whatever essentials you want. It's time to make functional choices when it comes to picking a Women's designer handbag size with storage per your needs. And surely none can beat the duffle ones!
Style of handbag - let it speak!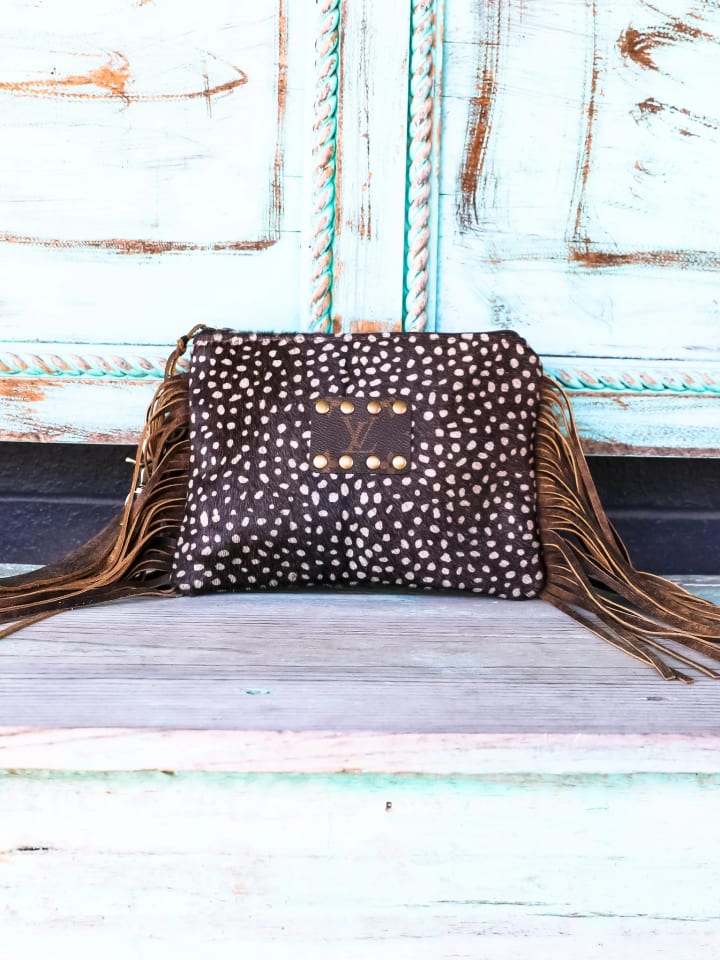 It is an integral part of fashion to choose the right style of handbag. Your purse should match your style like when you go out with a casual look; your bag should not be formal. Just like you can't use this fringe wristlet bag in your office as it is more suitable for party wear.
A formal bag should be used for a meeting or workplace, so matching with style is necessary. There are numerous designs available at online boutiques for you to pick the perfect one that goes well on every occasion. But, of course, you need some research to make an ideal choice.
Tips that will ease your effort to make a perfect choice:
Search on the internet.
Watch fashion videos or look into several magazines.
Follow someone who has the same style as you.
Consider your budget
The price would be the last consideration when it comes to choosing a quality handbag for everyday use. The price depends on the categories and different materials. So ensure about having the perfect bag type, and that comes under your budget. Spend a considerable amount if you want a women's designer handbag for a special moment.
If you want to go with everyday use, go with the affordable one. It is helpful if you consider the budget before buying a bag.
The bag should go well with your wardrobe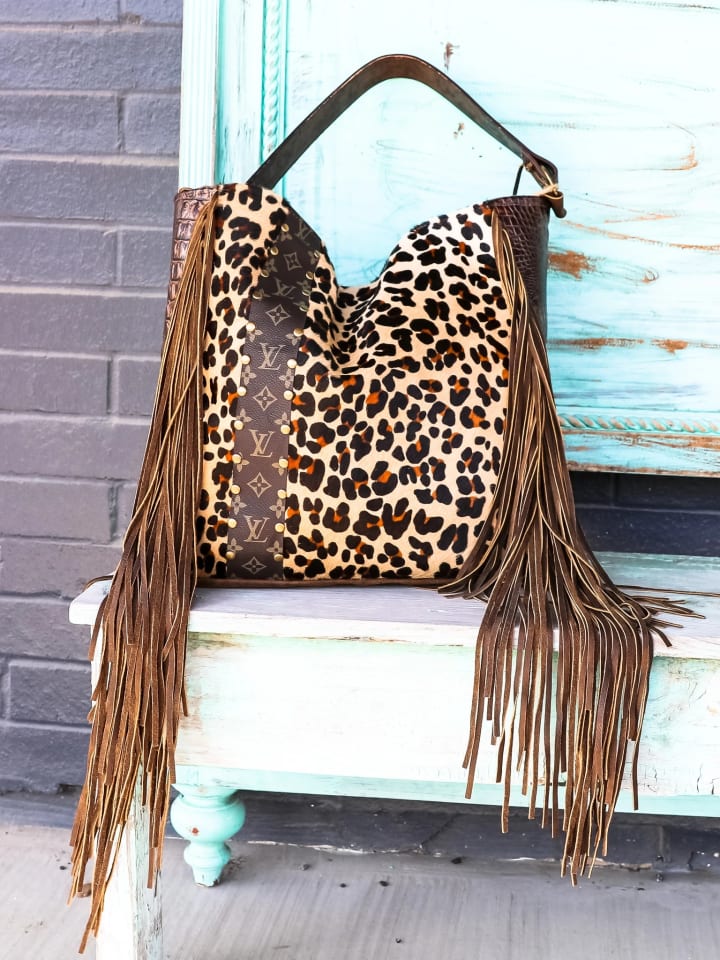 Yes, a purple bag or chic green tote bag looks extraordinary. But do they really go well with the items in your wardrobe? If not, then it will stay there in your closet, and the money you spent would be of no use.
So, instead of that, pick something that goes well with most of your dress, and you get more opportunities to highlight your new purchase. This leopard roise tote bag makes any of your basic ensembles super stylish. It will uplift any of your attire and give you a chic look.
Desirable bag color to choose
Black in a bag - a perfect choice!
It is a safe choice; you know that it will always match what you wear every day. However, if you have certain colors to wear frequently, choose the color that matches or complements your fashion attire.
What are your favorite color palettes? Grab the one that is enhanced by a deep orange or wine color handbag. Add a dark color bag if you want a trendy touch to your outfit. Of course, metallic, green, and tan are the considerable colors you can carry all year round too.
Wrapping up:
If you pick the perfect one, people will recognize and adore your style. Select the best one from a trendy women's clothing boutique. Make sure it is suitable for your body shape and current fashion. Consider all the things we have stated above for the perfect pick. Your lifestyle is a crucial factor in getting a practical handbag, don't forget to consider it. Make your look perfect with all the essentials you need to carry.
shopping
About the author
Visit Trendy Online Boutiques for the latest women's clothing such as graphic tees for women, tank tops, women's designer shoes, accessories, delightful jewelry, outerwear, etc.
Reader insights
Be the first to share your insights about this piece.
Add your insights